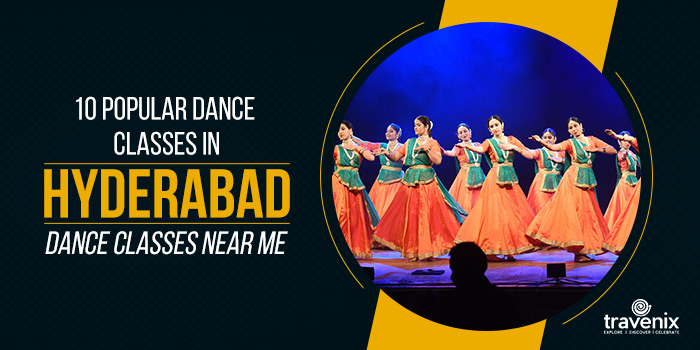 10 Famous Dance Classes In Hyderabad For All Dance Lovers
Dance has been a significant part of our tradition and celebration for centuries in most cultures of the world. While some dance forms were initially performed to narrate a story, others were performed only on social gatherings. Just like Hyderabad, one can easily find many popular dance classes in Mumbai.
Dance Classes Near Me – Let's Get On The Dance Floor
The classical dances of India are some of the most common storytelling mediums traditionally performed as a dance-drama, which narrated stories from the Hindu epics or folklores. On the other hand, contemporary and western dance styles express one's emotions through various body movements.
Today, dance has manifested itself as a means of self-expression and an activity that is both recreational and beneficial to keep you physically active. Psychological well being, increase in self-confidence and better coordination are some of the benefits of dancing.
In Hyderabad, you can learn various dance forms that appeal to you; from Latin-American to Indian classical and contemporary styles. We have spotted some of the best places to learn dance in Hyderabad:
1. Shiamak Davar's Institute Of Performing Arts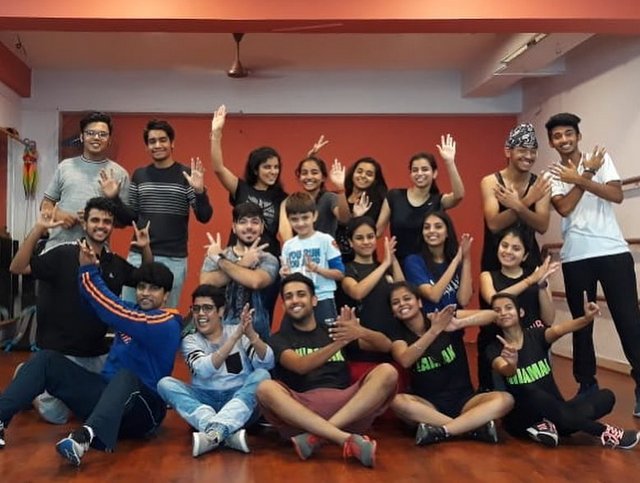 Shiamak Davar's Institute Of Performing Arts is one of the most renowned dance academies in Hyderabad. The dance academy enrols students from the tender age of 4 years in over eight programs. If you want to master the artistic skills of freestyle and other western dances, it is undoubtedly one of the best dance academies for you in the city.
Shiamak Davar's Institute Of Performing Arts also offers a wide range of customised corporate dance workshops and personal training sessions. The dance classes are held by trained dancers from the institute itself.
Location: 503, 5th floor Shreya Mansion, Behind Fortune Katriya Hotel, Rajbhavan Road, Somajiguda, Hyderabad, Telangana 500082
2. HY Dance Studio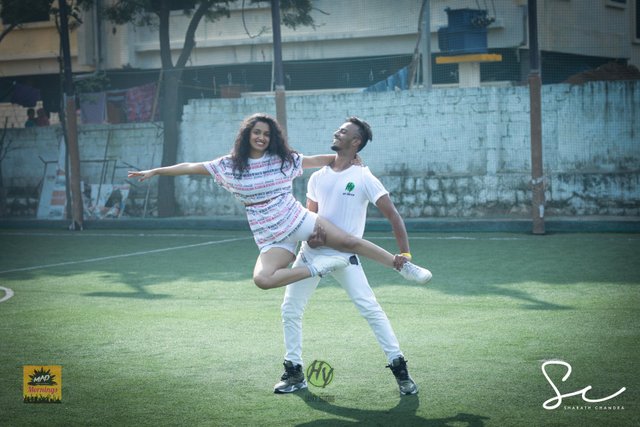 HY Dance Studio is a perfect place to learn and enhance your dancing skills. Zumba, Bollywood, Contemporary, Hip-Hop and Ballet are some of the dance forms that are taught in this dance studio.
This dance studio in Hyderabad believes that you can express yourself through different dance forms. Their website gives detailed information about the day-to-day schedule of the dance studio.
Location: 202, 2nd Floor, SBR CV Towers, Above Karachi Bakery, Madhapur, Hitech City Road, HITEC City, Hyderabad, Telangana 500081
3. Furor Entertainment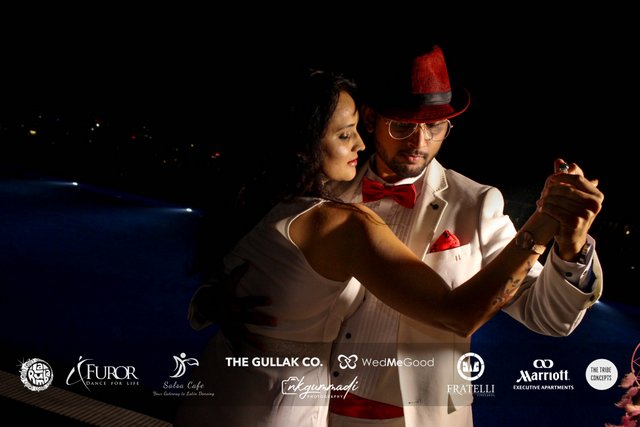 Furor Entertainment is renowned for its salsa dance classes in Hyderabad. The dance academy also provides training in different Latin dance forms such as Bachata and Cha Cha.
Furor Entertainment also has its branches in four cities in India, namely Bangalore, Hyderabad, Ahmedabad and Pune. This premier dance academy has been training people of all ages and all walks of life since the past decade in various Latin dance forms.
Location: PBN Center, 1st Floor, Road Number 45, Jubilee Hills, Hyderabad, Telangana 500033
4. Aakruti Kathak Kendra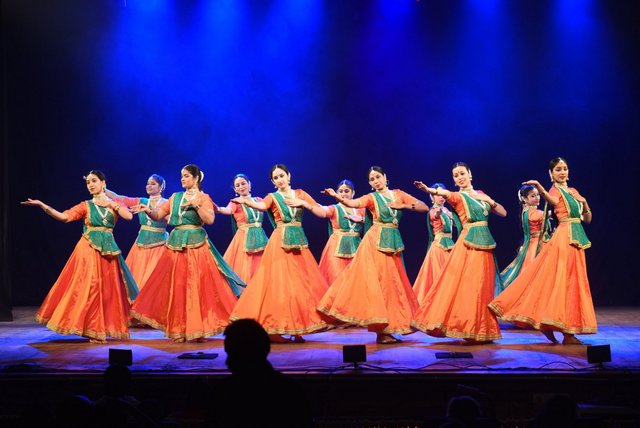 Aakruti Kathak Kendra is one of the most famous kathak dance classes in Hyderabad. This dance academy for the past 28 years has been focusing their attention to holistically develop the student's potential of creatively expressing themselves through this elegant Indian classical dance form.
The faculty of Aakruti Kathak Kendra consists of prominent kathak dancers such as Raghav Raj Bhatt and Mangala Bhatt, who not only impart the knowledge about the various techniques of this dance form but also provide the philosophy behind it. Throughout the year, several weekend classes, workshops, Lecture-Demonstrations and research programs are held to encourage students to explore this dance form.
Location: Gouri Shankar Nagar Colony, Banjara Hills, Hyderabad, Telangana 500034
5. Basant Natya Kala Mandir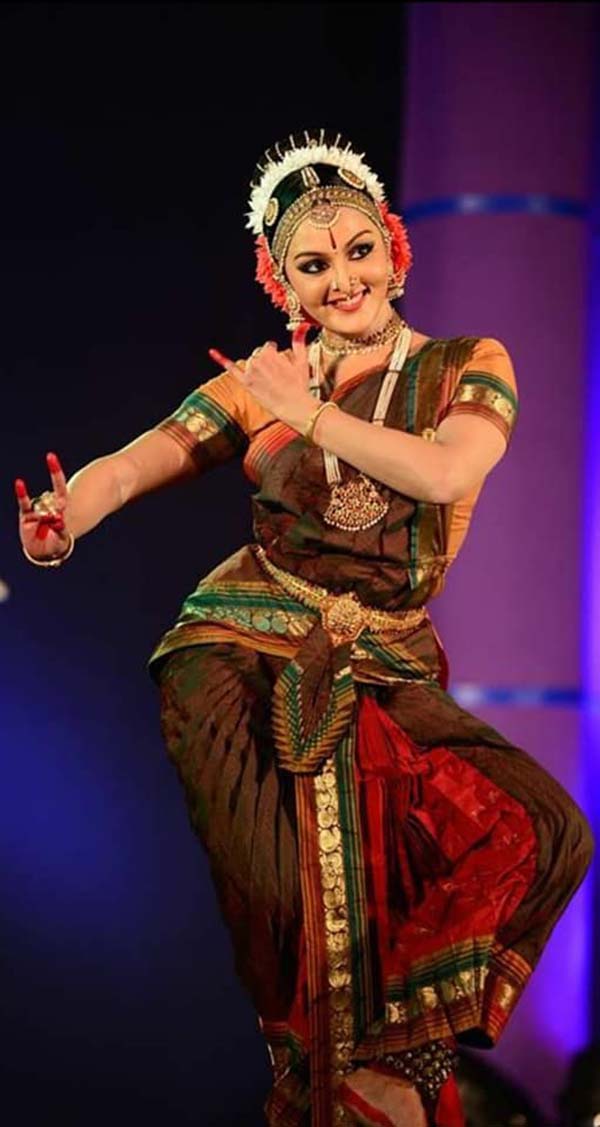 Basant Natya Kala Mandir is one of the most premier classical dance classes at Mehdipatnam in Hyderabad. This dance class provides training in Bharatnatyam, Kathak and other western dance forms.
Basant Natya Kala Mandir was founded in 1970 by Lalita Iyer in Kolkata. Over the years, the dance academy had also opened its branches in Hyderabad and Bhilai, Madhya Pradesh.
Location: Next to Santosh Apartments, SBI Colony, Behind St Anns College, opposite Pulla Reddy College, Mehdipatnam, Hyderabad, Telangana 500028
6. Nishrinkala Dance Academy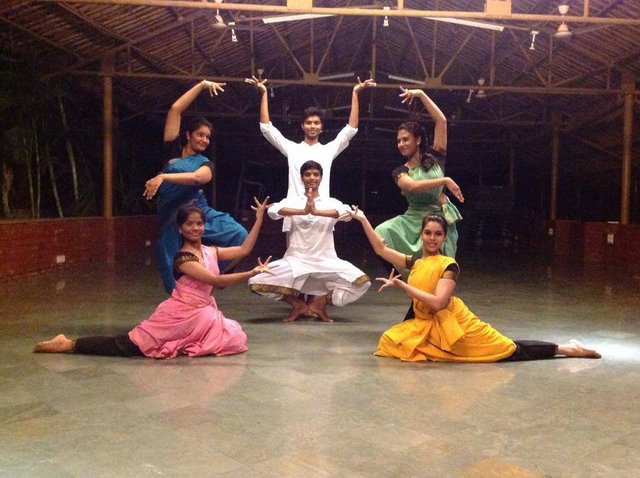 Nishrinkala Dance Academy is one of the best Kuchipudi dance classes in Hyderabad. The dance trainers of this dance academy aim to inculcate within their students the authentic style of Kuchipudi. Kuchipudi is a graceful dance form that aims to tell stories with light footed movements and dramatic gestures and expressions.
The students of the Nishrinkala Dance Academy are trained by the renowned dancer Sandhya Raju, a disciple of the Kuchipudi maestro, Vempati Chinna Satyam and Kishore Mosalikanti.
Location: Survey No. 42, N. A. C. Road, Annamayyapuram, Hitex Road, near Annamacharya Bhavana Vahini, Kothaguda, Hyderabad, Telangana 500084
7. Steps Dance Studio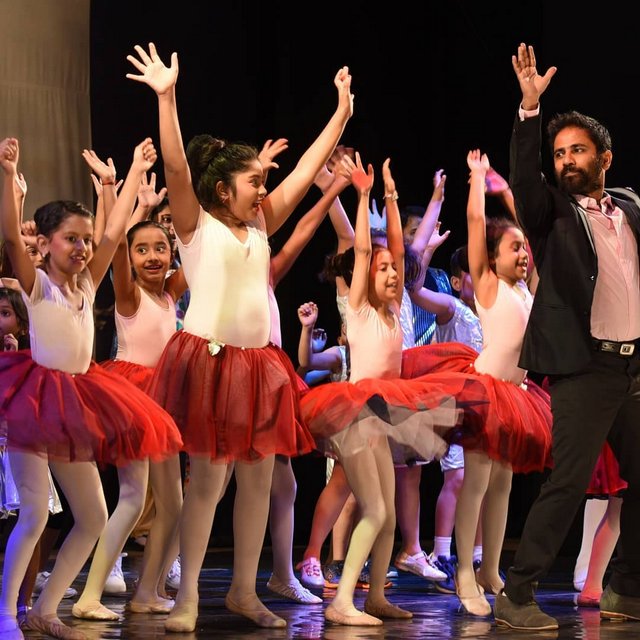 Steps Dance Studio believes that age is no boundary for learning new skills; from small children to teenagers and adults, everyone can enrol in their dance classes. The dance studio was founded by Prithviraj in the year 2003 to provide dance training in some of the modern dance forms.
Steps Dance Studio is one of the best ballet classes in Hyderabad. Bollywood, Salsa, Zumba, Contemporary and many other modern styles are also taught by professional dancers in this dance studio.
Steps Dance Studio regularly organises guest workshops, summer programs and certificate programs to help students inculcate the art of dancing. It also organises corporate classes and choreographs wedding dance performances.
Location: 8-2-675/1/B, Plot No.16, Road Number 13 Opposite Staff Entry of Taj Banjara Hotel, Banjara Hills, Hyderabad, Telangana 500034
8. Studio MJ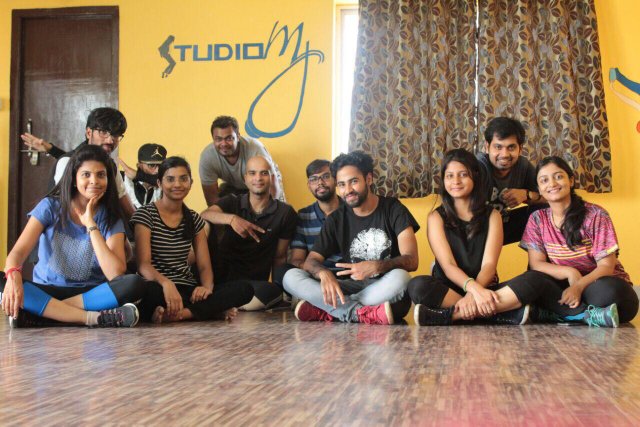 Studio MJ is one of the best belly dance classes in Hyderabad. The dance academy also offers short-term workshops on different dance styles like Graba, Dandiya, Bollywood, Bhangra and Contemporary.
Children and adults can enrol in these workshops and classes that are held around the year. The friendly instructors and enthusiastic students of this dance academy make sure that you enjoy learning the dance moves at Studio MJ.
Location: Plot No.469 Flat No-401 P. M. Square, Kavuri Hills Road, behind Coffee Cafe Day, Kakatiya Hills, Kavuri Hills Phase 1, Kavuri Hills, Madhapur, Hyderabad, Telangana 500081
9. KVN Dance & Fitness Studio
Zumba is a fun way of incorporating music with energetic dance movements. It's also a great way to indulge in some physical activity for all those who are not fond of exercising in the gym. KVN Dance and Fitness Studio is one of the most popular Zumba classes at Banjara Hills in Hyderabad.
The trainers at KVN Dance and Fitness Studio ensure that they not only teach their students the basics of different dance forms but also encourage them to stay fit and active during their life. Zumba and Aerobics are the specialities of this dance studio.
Location: 283/A, Mantris Building, MLA colony, Road No. 12, Banjara Hills, Hyderabad, Telangana 500034
10. DZe Dance Studio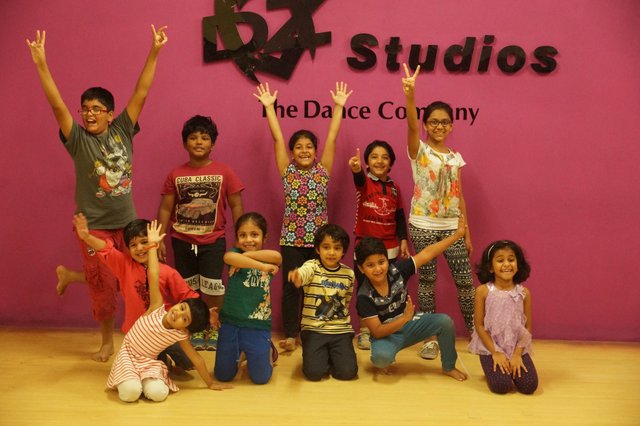 If you want to learn the art of dancing along with some flexible moves, then DZe Dance Studio is one of the best dance classes in Gachibowli. This dance studio helps you to explore the different dance forms instead of concentrating its focus on one particular style of dance only.
The trained professionals at DZe Dance Studio create a jovial and supportive environment where learning becomes more fun. Whether you are a beginner or at an advanced level of training at this dance studio, the trainers focus on each of the students to enhance their skills.
Location: Plot No 127, Grace Tower, Vinayak Nagar, Indira Nagar, Gachibowli, Hyderabad, Telangana 500032
Conclusion
Dancing can be a fun way to keep yourself healthy and learn a new skill simultaneously. If you are interested in learning the basics and techniques of dancing, then you should enrol yourself in a dance class. It won't be surprising if you find several like-minded people and make some new friends along the way!
If you have been part of the above-mentioned dance classes or you know any other dance classes in Hyderabad, share the details below in the comments section.
Image Souce: Instagram and Facebook
Latest posts by Fateha Firdaus Barbhuiya
(see all)