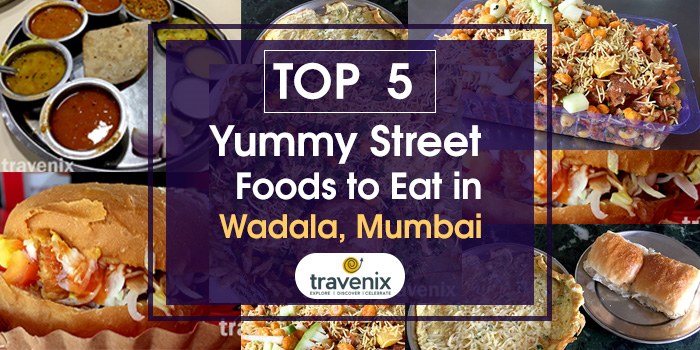 Top 5 Yummy Street Foods to Eat in Wadala – Mumbai
Wadala village lay on one of the islands of Mumbai and was a part of the first suburban scheme of the city. It was once considered a central suburb of Mumbai but is now well within the city. This area has undergone tremendous development and is home to one of Mumbai's IMAX screens and the New Cuffe Parade. It also houses the prestigious VJTI College and Vidyalankar Institute of Technology and is known for its old temples, churches and dargahs. This area doesn't have any malls or mega-stores, but what it does have is a large number of food outlets that serve some delicious food!
Indulge in Food at Wadala
Being one of the oldest areas of the city, a huge number of people reside here, and many travel long distances to watch movies in the dome theater. The schools and colleges here attract many students too, and so the day is not far when you may find yourself in Wadala as well, which is why we have done the ground work here and listed down the best places to eat in Wadala for your convenience!
1. Cheese Corn Bhel – Brij Albela
This is a unique bhel that has cheese and corn added to it, as the name suggests. The uniqueness quotient itself makes this a dish worth trying, and it definitely does exceed expectations! The typical bhel is mixed with chana, corn and grated cheese, and is topped with 'kachha' mango to give you the chatpata twist. The chutneys are mixed in appropriate proportions, the bhel is crisp and has a perfect balance of sweetness and spiciness making it a dish that you can't miss out on.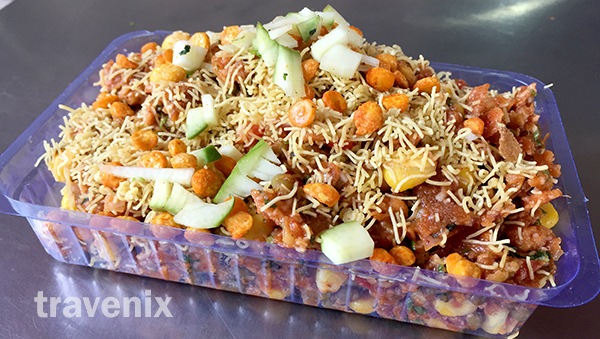 Where: 234, Shop No 20, Om Nivas Building, Opposite Railway Station, Rafi Ahmed Kidwai Marg, Wadala West, Mumbai, Maharashtra 400031
Price: ₹ 70.00
Rating: 3.5/5
2. Chicken Tandoori Burger – Bombay Burgers
This is a freshly made burger with tandoori chicken patty that is crisp and hot. The buns are fresh and soft, and add to the overall experience. Mayonnaise and lettuce are also used as filling along with the patty to make your mouth water instantly on seeing the burger.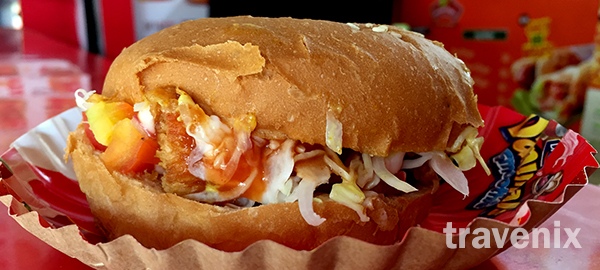 Where: Outside Wadala Station West
Price: ₹ 60.00
Rating: 3/5
3. Samosa Bhel – Shree Krishna Bhel Puri House
This is the typical Mumbai bhel which is served on a badam leaf and is well worth the price tag. It has a perfect mixture of all the ingredients of samosa to give it the feel of eating a samosa with bhel and they manage to get this combination right every time! It is crisp, tangy and very tempting; after all it's the combination of two of the most adored snack items!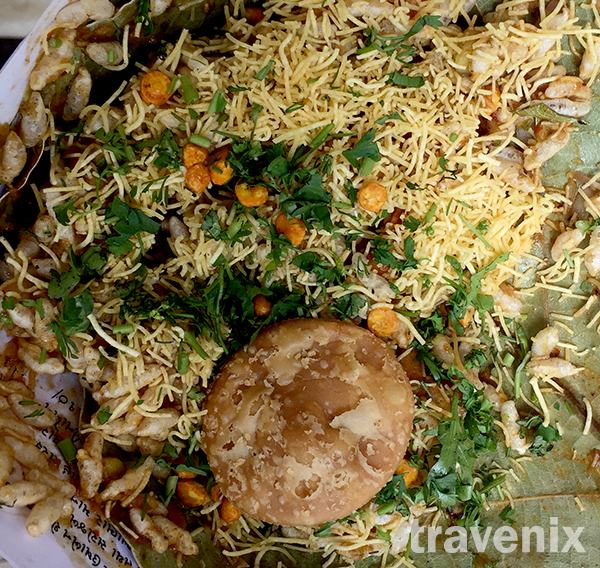 Where: Shop No. 4, 196, Station Road, Wadala, Mumbai, Maharashtra 400031
Price: ₹ 35.00
Rating: 3/5
4. Lunch (Thali) – Vishnu
This thali is loaded with sabji and different types of gravy. It also includes curd and a sweet dish along with rotis. This is a complete meal and is made very well; the chefs ensure that one gets a very homely feel by adding a perfect blend of masalas. This is the typical veg. thali made right, and if one is looking for a full meal, this is where one should head to.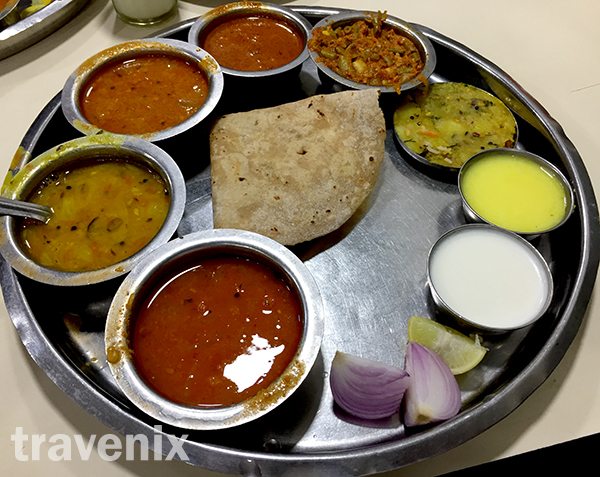 Where: A.G Shetty Chowk, Near Railway Station, Wadala West, Mumbai, Maharashtra 400031
Price: ₹ 105.00
Rating: 2.5/5
5. Cheese Omelet with Pav – Wadala Restaurant and Stores
This is a decent egg omelet that is topped with chopped onions, tomatoes and chilies. A layer of grated cheese is added on the top to make this dish a special one and the melting cheese makes it appear very tempting. The flavor of cheese combines very well with that of the omelet and makes a great combination. The omelet is served with freshly fried pav.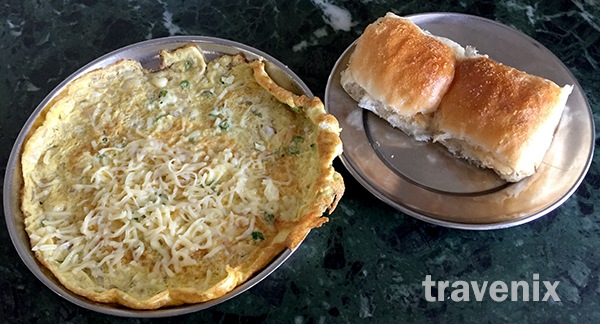 Where: 234, Om Niwas, Opposite Wadala Railway Station, Wadala West, Station Rd, Wadla Village, Wadala, Mumbai, Maharashtra 400031
Price: ₹ 82.00
Rating: 2.5/5
If you have tried out any of the unique dishes mentioned above, do share your experience in the comments below. In case you do find any such dishes that deserve to be shared with our fellow readers, do write to us.
[mt-review id="1071″]
Latest posts by Vibha Sharma
(see all)