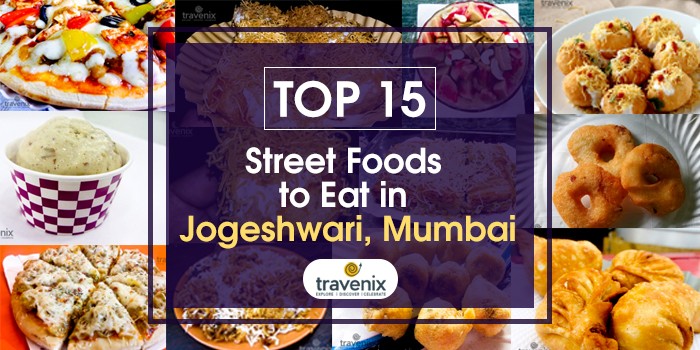 15 Best Local Street Foods to Eat in Jogeshwari – Mumbai
Jogeshwari is a located near Andheri and is famous for its caves, especially that of Lord Shiva. It is directly connected to the central line of Mumbai by the Jogeshwari-Vikhroli Link Road (JVLR) and thus has emerged as a popular resident suburb. The area is served by the Western Railways as well and has many schools and colleges. Many small food joints have opened up in the area in the recent times to cater to the young crowd and the residents.
Jogeshwari's Food Offerings
Being a hub for central line connectivity, you may find yourself in Jogeshwari, and in such an instance; it can be a task to find places to satisfy your food cravings. To make your job easier, we have listed down the best places to eat in Jogeshwari below.
1. Chicken Pizza- Foodsapp
This pizza is made with a soft base that is cooked well and is topped with chicken gravy. The dish is loaded with cheese and it complements the taste of all the other ingredients very well. It is topped with oregano for added flavor, the whole dish gives a very homely feel and feels light as well.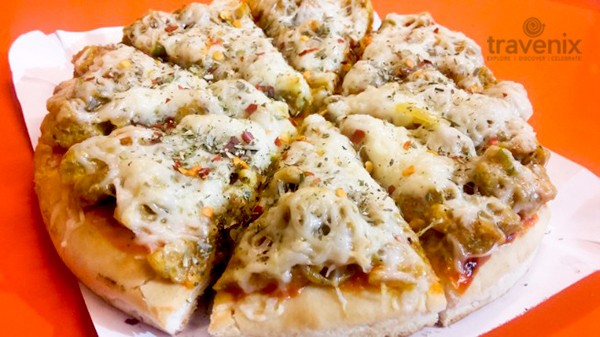 Where: Next to Chezzy Bytes, Vaishali Market, Vaishali Nagar, Jogeshwari West, Mumbai
Price: ₹ 100
Rating: 4/5
2. Dahi Mawa Cake- Sethna Bakery
The soft and spongy nature of this cake makes you fall for it instantly. The cake melts immediately in your mouth, has a distinct taste of vanilla essence and is appropriately sweet. This 40 year old bakery definitely does know how to make heavenly cakes and you will never be disappointed with the cakes here.
Where: Caves Road, Near Jogeshwari station, Jogeshwari East, Mumbai
Price: ₹ 20
Rating: 4/5
3. Roasted Almond Ice Cream- Snow Bite
Crisp almonds with their burnt flavor give you a great feeling with the ice cream that is cold and appropriately sweet. The texture of the ice cream is creamy and the taste of the almonds lingers in your mouth for quite a while! This nutty delight is definitely worth a try.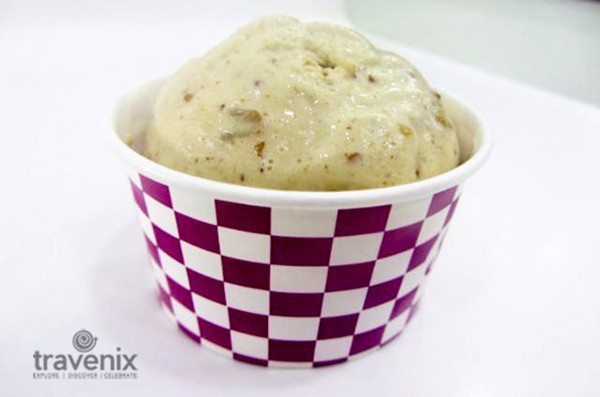 Where: Opposite Ghaswala Dairy Farm, Next to Lucknowee Tunday Kebab, S.V Road, Jogeshwari West, Mumbai
Price: ₹50
Rating: 4/5
4. Chicken Biryani- Street Side Stall
The typical chicken biryani done right; that's what you get here. Perfectly cooked rice with flavorsome masala gives out an aroma that makes your mouth-water while seeing it being cooked! Tender and juicy chicken makes you want to dive into the plate even before its ready; it gives off a distinct taste of the gravy as well. The stall also serves Chinese food and makes one wonder if all rice dishes here are perfect like this one!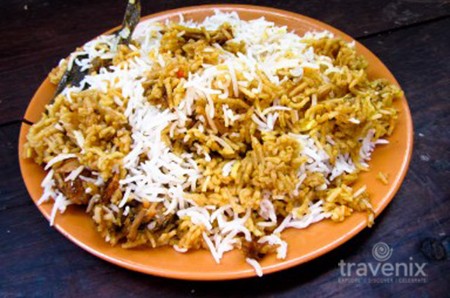 Where: Opposite Jogeshwari Station, Jogeshwari West, Mumbai
Price: Half- ₹30/ Full-₹50
Rating: 3.5/5
5. Malai Kulfi Falooda with Pure Rabdi- Juhu Sealand
Malai kulfi, falooda and rabdi- now that's a unique combination and here they know exactly how to make it. The presentation makes you want to eat it instantly, and the pieces of cashew nuts gives it a crunchy element as well. The basil seeds and vermicelli are soft to bite along with the creamy malai kulfi that simply slips off your tongue and makes you fall for the dish. The rose syrup gives it a very royal feel and the thick rabdi complements the entire dessert.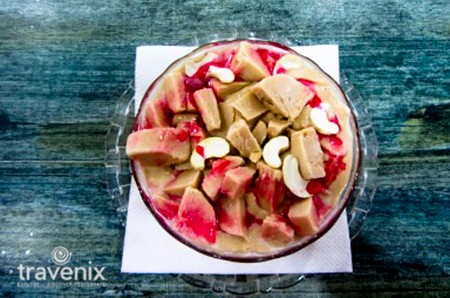 Where: Opposite Abba Apartment, Next to Delhi Zaika, Off S.V Road, Jogeshwari West, Mumbai
Price: ₹120
Rating: 3.5/5
6. Dahi Puri- Street Side Stall
Fresh dahi and crunchy puris make this dish absolutely irresistible. The puri is filled with ragda, sweet and sour tamarind chutney, fiery garlic chutney and yogurt. The flavors burst in your mouth with each bite and give you a distinct taste of all the ingredients which combine to make you a fan instantly.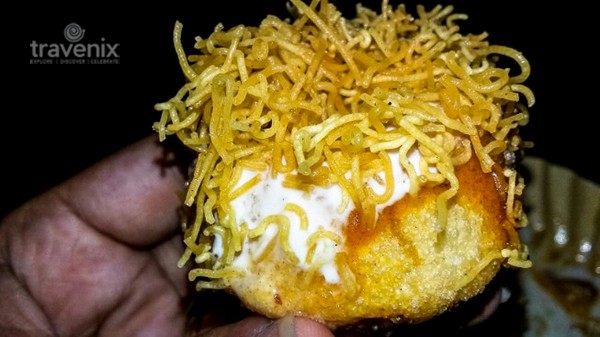 Where: Right under the Jogeshwari Flyover, Near Jogeshwari station, Jogeshwari West, Mumbai
Price: ₹25
Rating: 3.5/5
7. Paneer Tikka Pizza- Banjara
Only a few like some pieces of paneer on the pizza, but this pizza is adored by all; the secret probably lies in the way it's cooked. Soft base is topped with tangy schezwan sauce and red and yellow capsicums, olives, onions, paneer pieces and loaded with cheese. It is cooked well and the juices of all the toppings combine to give you an indulging experience; the taste of olives lingers on and this tanginess is delightful.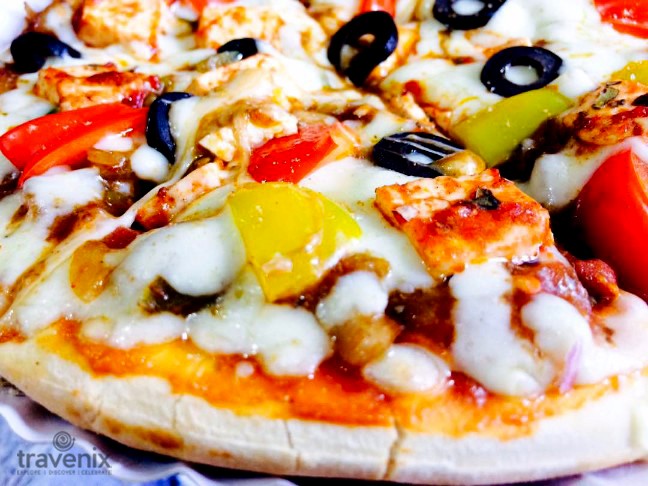 Where: Shop No. 7, Caves road, Meghwadi, Jogeshwari East, Mumbai
Price: ₹120
Rating: 3.5/5
8. Dahi Puri- Badelal Panipuri and Chaat Shop
The typical street food item is presented extremely well here. Crunchy and fresh puri is stuffed with chole, potatoes, tamarind and coriander chutney, dahi, peanuts and 'kachcha' mango. It gives off a distinct taste of chole and tamarind chutney and the mango gives tiny bursts of sour juices, which complements the whole dish. Lots of sev is sprinkled on top and this gives a crunchy element to it, as well as adds to the overall flavor.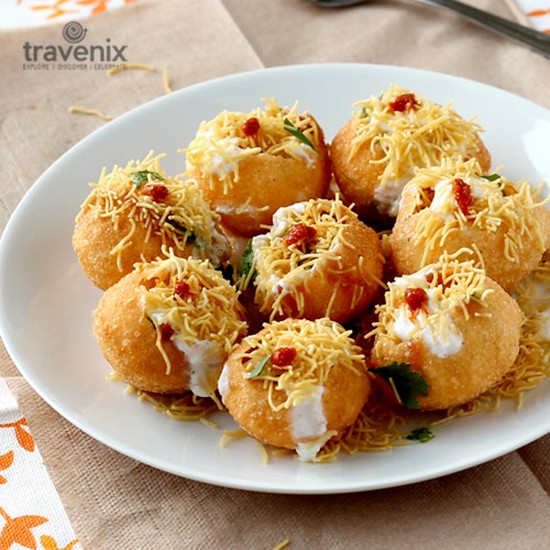 Where: Meghwadi, Jogeshwari East, Mumbai
Price: ₹25
Rating: 3.5/5
9. Masala Cheese Toast- Central Juice Center
This toast is freshly made, is crisp on the outside and soft inside, and is loaded with a perfect blend of masalas; the addition of cheese to the dish is a welcome move and makes it a very cheesy affair. It is stuffed with potatoes, onions and capsicums, which are mashed and cooked well and mixed perfectly to give a burst of flavors in your mouth with each bite.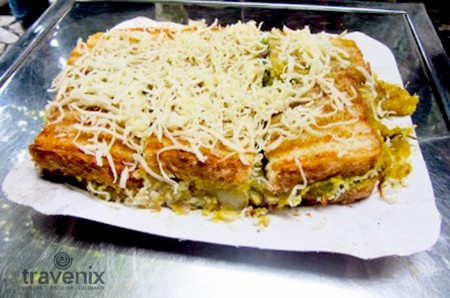 Where: 11, Habib Park CHS, Jogeshwari Station, Jogeshwari West, Jogeshwari, Mumbai
Price:₹40
Rating:3/5
10. Lassi- Famous Dairy
Get a taste of Punjab right here in Mumbai by ordering a glass of chilled lassi. The thick lassi takes you back to the villages of Punjab, and the smooth and creamy texture just slides off the tip of your tongue and makes you want to have a glass more. The sweetness is just perfect and the consistency makes sure that it's a challenge to have a second glass!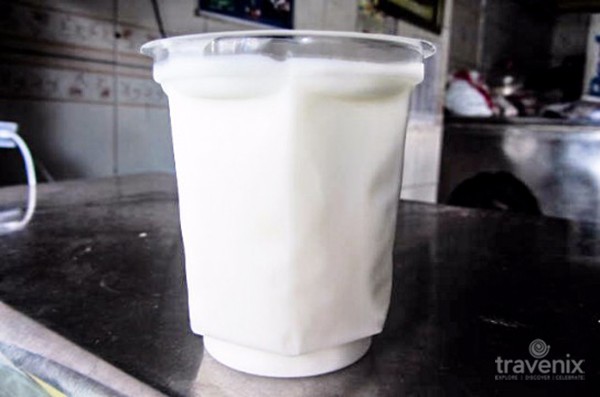 Where: Opposite Lakme Salon, Next to Oasys, S.V Road, Jogeshwari West, Mumbai
Price: ₹20
Rating: 3/5
11. Chicken Fried Momos- Momos
The momos here are perfectly fried and this can be experienced right on the first bite. The crisp outer layeris complemented with a soft filling made from chicken and onions, which are tender and cooked extremely well. It has a distinct taste of garlic and this lingers on for quite some time. Served with fiery schezwan sauce and garlic chutney, these golden fried momos definitely do find a way to your heart. After all, who doesn't love momos?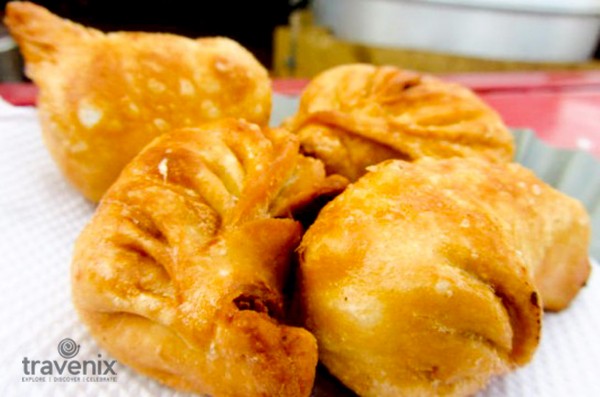 Where: Near Delhi Zaika, S.V Road, Jogeshwari West, Mumbai
Pricing: Half-₹35/ Full -₹75
Rating: 3/5
12. Lassun Wada- Ghaswala Dairy Farm
Garlic flavor is what you can expect when you order this dish and it is exactly what you get. These spicy wadas are stuffed with potatoes, coriander, black mustard seeds and pieces of garlic; the frying is done perfectly and makes the dish less oily as well. The garlic makes this dish slightly spicy, but doesn't overpower the taste of other ingredients; its taste does linger on in your mouth for quite some time though.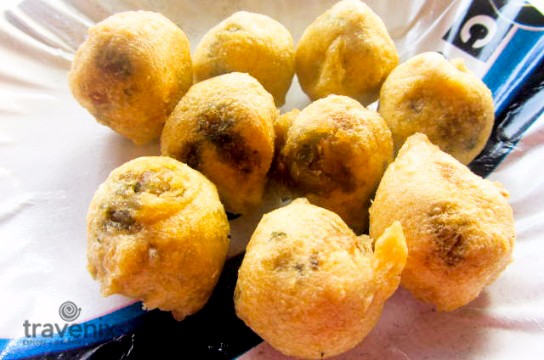 Where: Opposite Lucknowee Tunday Kebab, S.V Road, Jogeshwari West, Mumbai
Price: ₹26
Rating: 3/5
13. Chicken Pakoda- Ilyas Ka Dhaba
The Indianised version of the chicken lollipop is a delight to have! Juicy and fried chicken with proper masalas makes your mouth water right from the very beginning. Schezwan sauce dip is provided with the pakodas and it has a mix of sweet and spicy flavors; eating them together makes you want to order yet another dish. Fresh salad is also served for a change of taste and Chinese food is served in the evenings as well.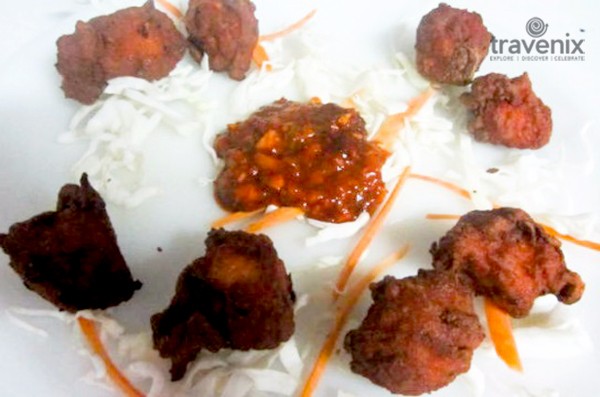 Where: Next to Central Juice Centre, Opposite Jogeshwari station West, Mumbai
Price: Half-₹ 50/ Full – ₹70
Rating: 3/5
14. Samosa- Vinayak Sweets and Dry Fruits
The samosa stuffing is typical, but has a distinct taste of garam masala and is flavorsome. The covering is crunchy and well fried and goes well with the soft and warm stuffing. It is served with tamarind chutney and sweet pudina chutney; the spiciness of the samosa and the sweet and sour taste of the chutneys add up to give you the best of both worlds.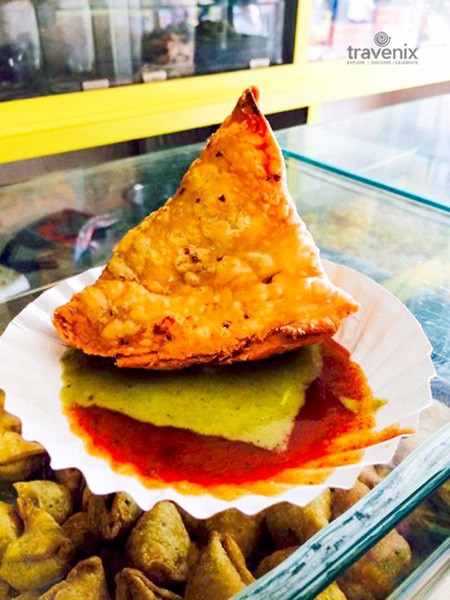 Where: Meghwadi, Shiv Sena Shakha, Jogeshwari East, Mumbai
Price: ₹10
Rating: 3/5
15. Medu Wada- Vijaya Lakshmi Snacks
These crisp wadas are fried well and thankfully are not very oily. The sambar provided with the wada gives off a homely feel and the coconut chutney goes very well with the wada. All the tastes merge to give you a typical South Indian dish experience.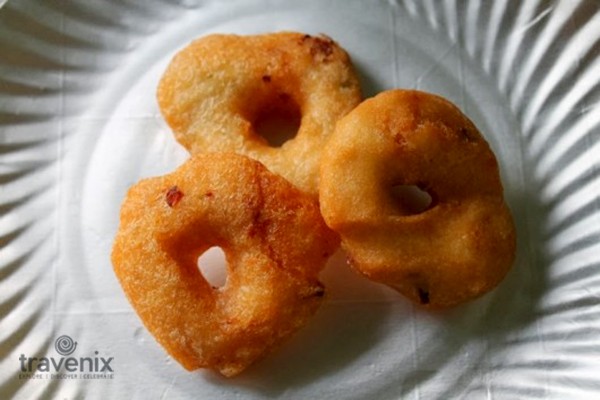 Where: Gandhi Nagar, Opposite Vaishnodevi Mandir, Jogeshwari East, Mumbai
Price: ₹20
Rating: 3/5
After going through this list, we are sure that you are making your way to Jogeshwari to try some of these amazing dishes, if not all! Do let us know your experience in the comments below and share your photos with us on our Facebook page! If you do know any other unique dishes, do let us know so that we can share them with our readers.
Latest posts by Vibha Sharma
(see all)