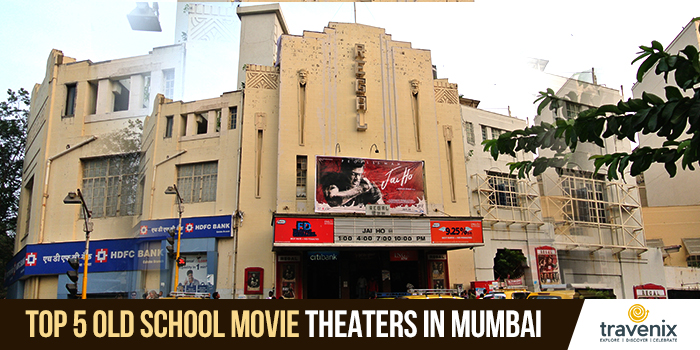 Top 5 Old School Movie Theaters In Mumbai
Mumbai's tryst with movies goes back by several decades. While the new multiplexes have started popping up all around the city, you can still find some ages old theaters that are still very much operational. While these single screen theaters may not be as glamorous as the new ones, you can enter them and explore the bygone eras of the city.
Feel The Movie
While most cities across the country are shutting doors on the old school theaters, Mumbai still has some that get as much crowd as the multiplexes do, if not more. Let's check these theaters out!
1. Regal Cinema
Regal Cinema was built in 1933 at Colaba Causeway and is India's first air-conditioned theater and is still a fully-functioning cinema hall. One of the best cinema halls in the city, it has underground parking lot for the visitors and an elevator as well, which was a major innovation for the time when it was built. You must see a movie at this theater to go back in time!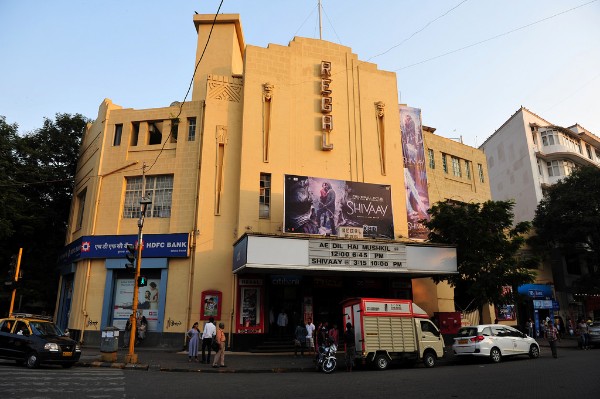 Where: Old Custom House Rd, Apollo Bandar, Colaba, Mumbai, Maharashtra 400005
2. Eros Cinema
Eros Cinema is located right opposite the Churchgate Station and is nearly 80 years old. It  is among the oldest cinema halls in the city and has a huge seating capacity of 1204 people per show! It may not have the best sound and projection technologies but a visit to this place will definitely give you the feel of watching a movie in the 1950s!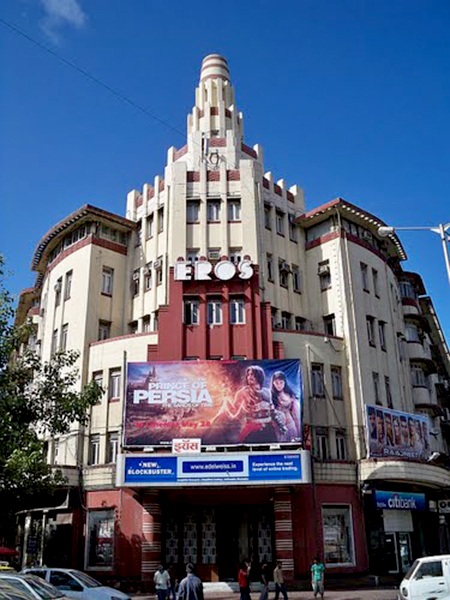 Where: 42, Cambata Building, North Wing, Maharshi Karve Road, Churchgate, Opposite Churchgate Station, Mumbai, Maharashtra 400020
3. Maratha Mandir
Known popularly as the theater where Dilwale Dulhaniya Le Jayenge had been playing for the last 20 years until 2015, this theater is over 50 years old! It has showcased some of the finest movies of the bygone era like Mughal-E-Azam and Sadhna. While the theater may not be as glamorous as others, it still has the vibe of the past.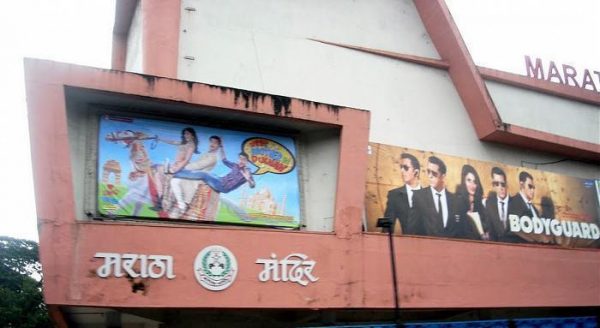 Where: 22, M M Marg, RBI Staff Colony, Mumbai Central, Mumbai, Maharashtra 400008
4. Matterden CFC
The original name of this place was Deepak Cinemas and it is located at a walking distance from the Prabhadevi Railway Station. It is one of the oldest single-screen theaters in the city and has been around since 1926! Watching a movie at this decades-old theater is an experience in itself.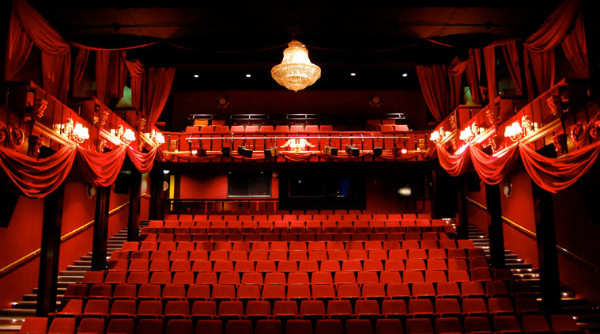 Where: 38, NM Joshi Marg, Lower Parel, Mumbai, Maharashtra 400013
5. Edward Theater
This cinema house started its journey back in 1914 and is among the oldest theaters in the city. It is named after King Edward and is a place where you can see old Bollywood films, latest hits and even foreign classics all under one roof! While it's a single-screen theater, it has showcased hundreds of movies till date and is one theater you cannot miss out on when visiting Mumbai.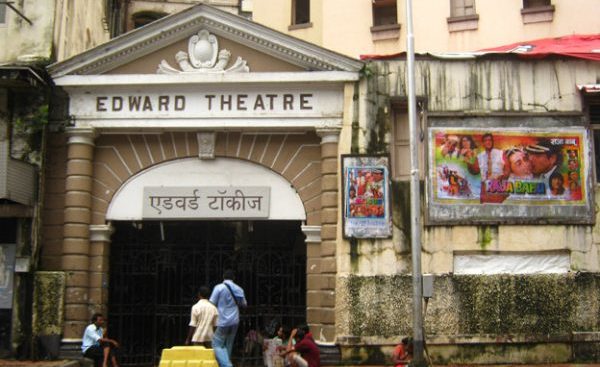 Where: Edward Cinema, Kalbadevi Road, Marine Lines East, Tak Wadi, Lohar Chawl, Kalbadevi
Have you been to any of the theaters mentioned above in Mumbai and explored its rich history? If so, let us know how your experience was, in the comments section below. Which old school theater is your favorite? Let us know!
Image Credits: CNN Travel, MouthShut, HH Shree Bhola Nathji Memories, TRAFO

Latest posts by Vibha Sharma
(see all)