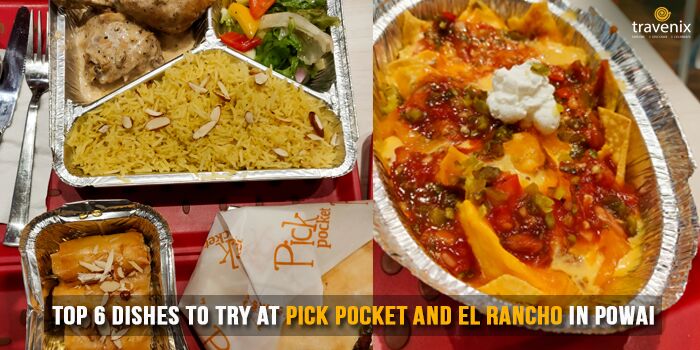 Top 6 Dishes To Try At Pick Pocket And El Rancho In Powai
If you've ever fancied trying out authentic Lebanese food but also have cravings for Mexican food, Pick Pocket and El Rancho is the perfect place for you. This new restaurant is a unique concept with two different restaurants in one! With Pick Pocket and El Rancho, you'll never have to go to two different places to have your favorite dishes. 
Two In One!
We had the chance to visit Pick Pocket and El Rancho recently and try out some of their best dishes. Here's our take on them:
1. Turkish Baklava 
If you love sweets, you'll absolutely love this delight from Turkey. With its brilliant crunchy texture from outside and delightful almonds, pistachio on the inside, this dish makes for the perfect Arabic sweet. A must try for anyone who has a sweet tooth.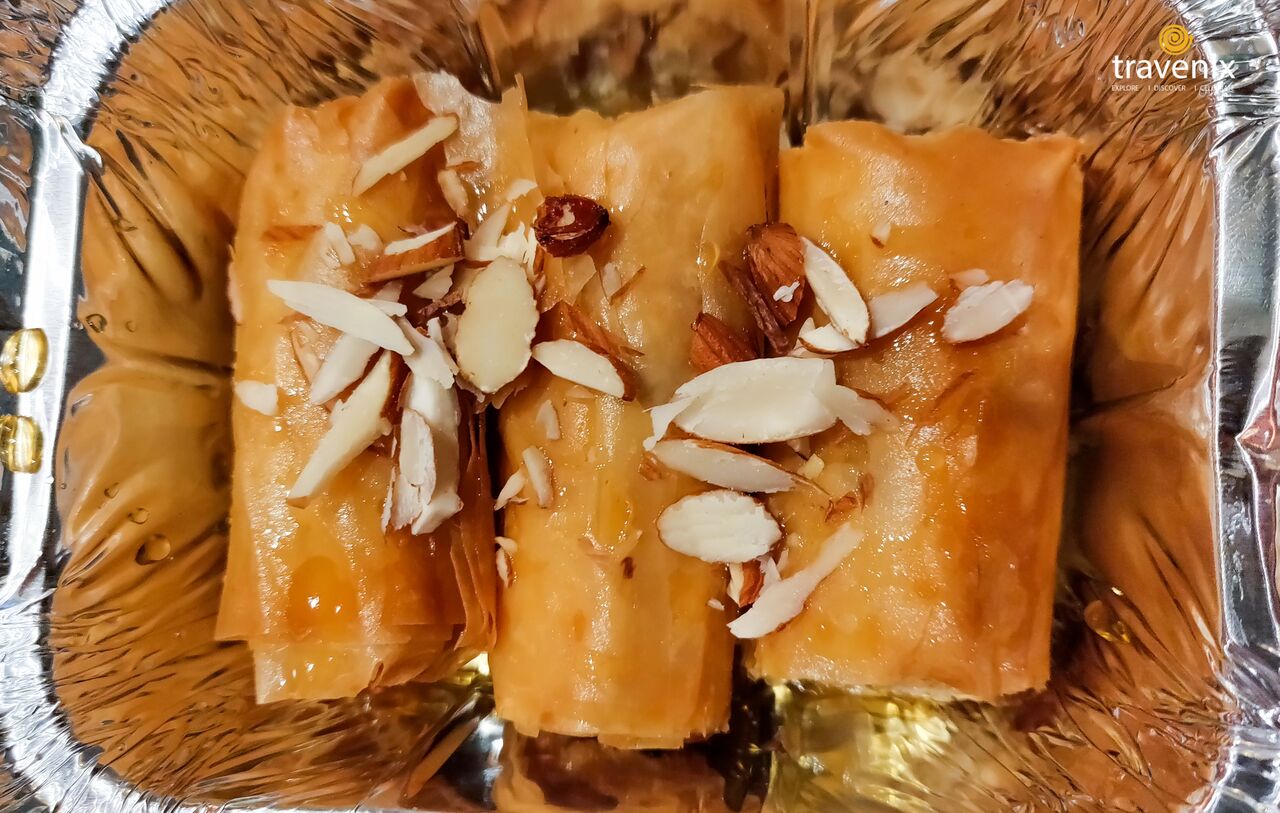 2. Chicken Kabsa 
Chicken lovers, this Lebanese dish is for you! Rice are served along with a delightful salad and yogurt based chicken which is soft and tender and has a strong flavor and aroma. This delightful little combo is perfect for the times when you are not so hungry but craving for some wholesome food.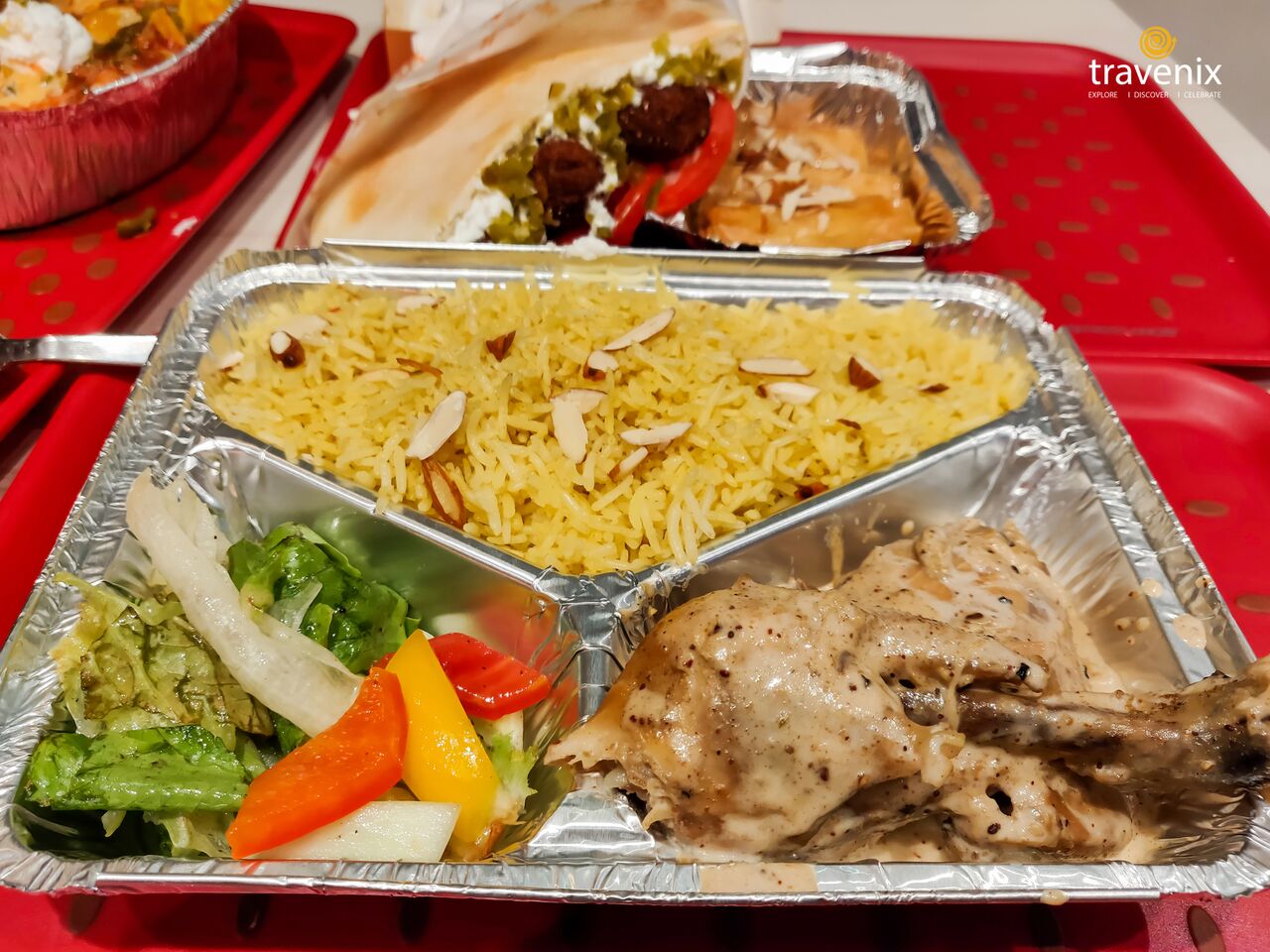 3. Veg Mediterranean Wrap 
This dish may look heavy and colorful, but it is actually the opposite! The dish won our hearts with its subtle flavors and tastes. The wrap is stuffed with loads of tiny veg balls which are cooked to perfection and are stuffed along with loads of cheese and lettuce for the additionally crunchiness.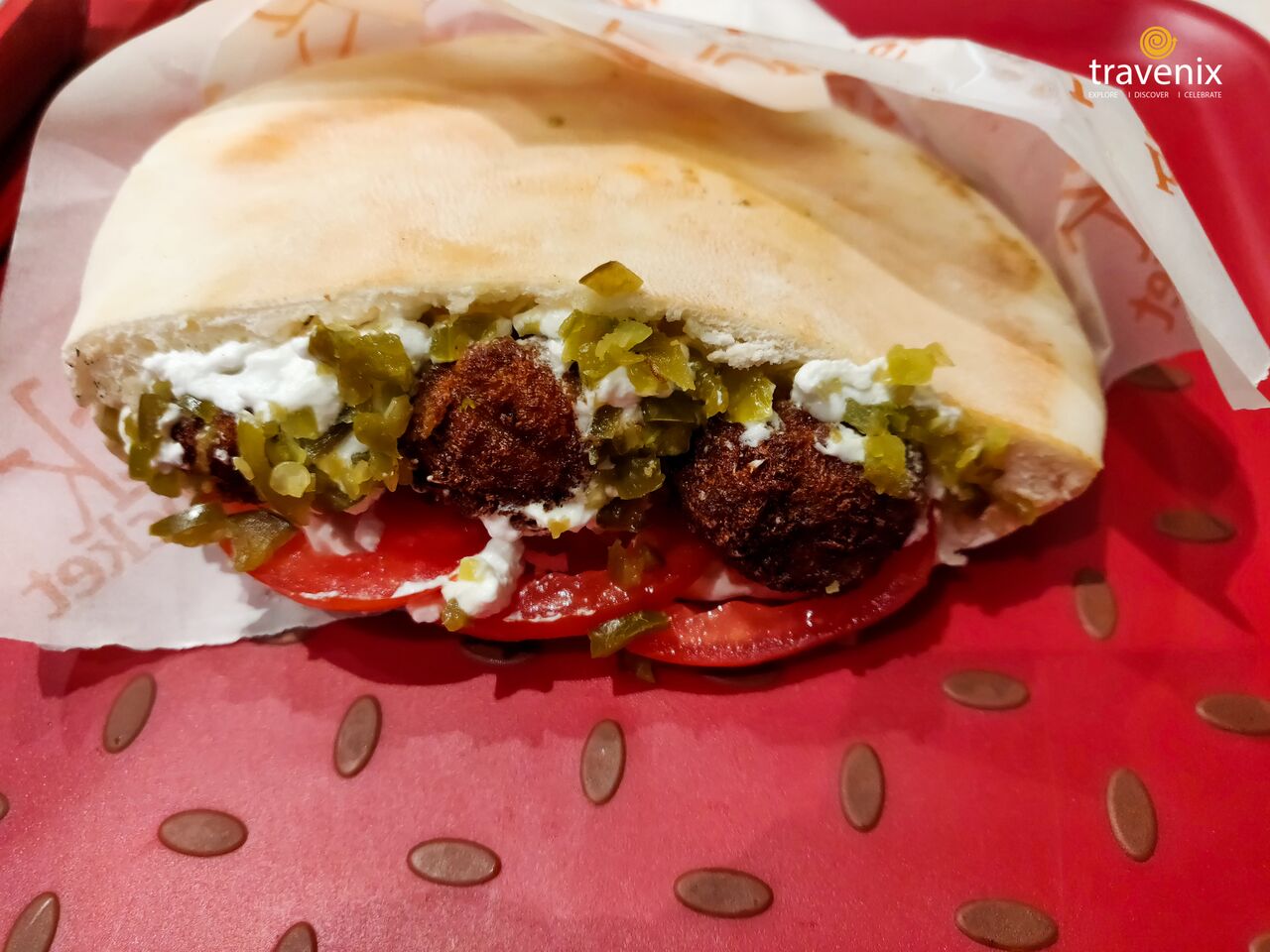 4. Nachos
Eating this dish will make you feel like you are in the land of melted cheese. With good amount of veggies and crispy nature of the nachos, this preparation is wonderful to look at and equally satisfying once it touches your tongue. The crisp texture and the soft veggies and cheese make this dish a great delight.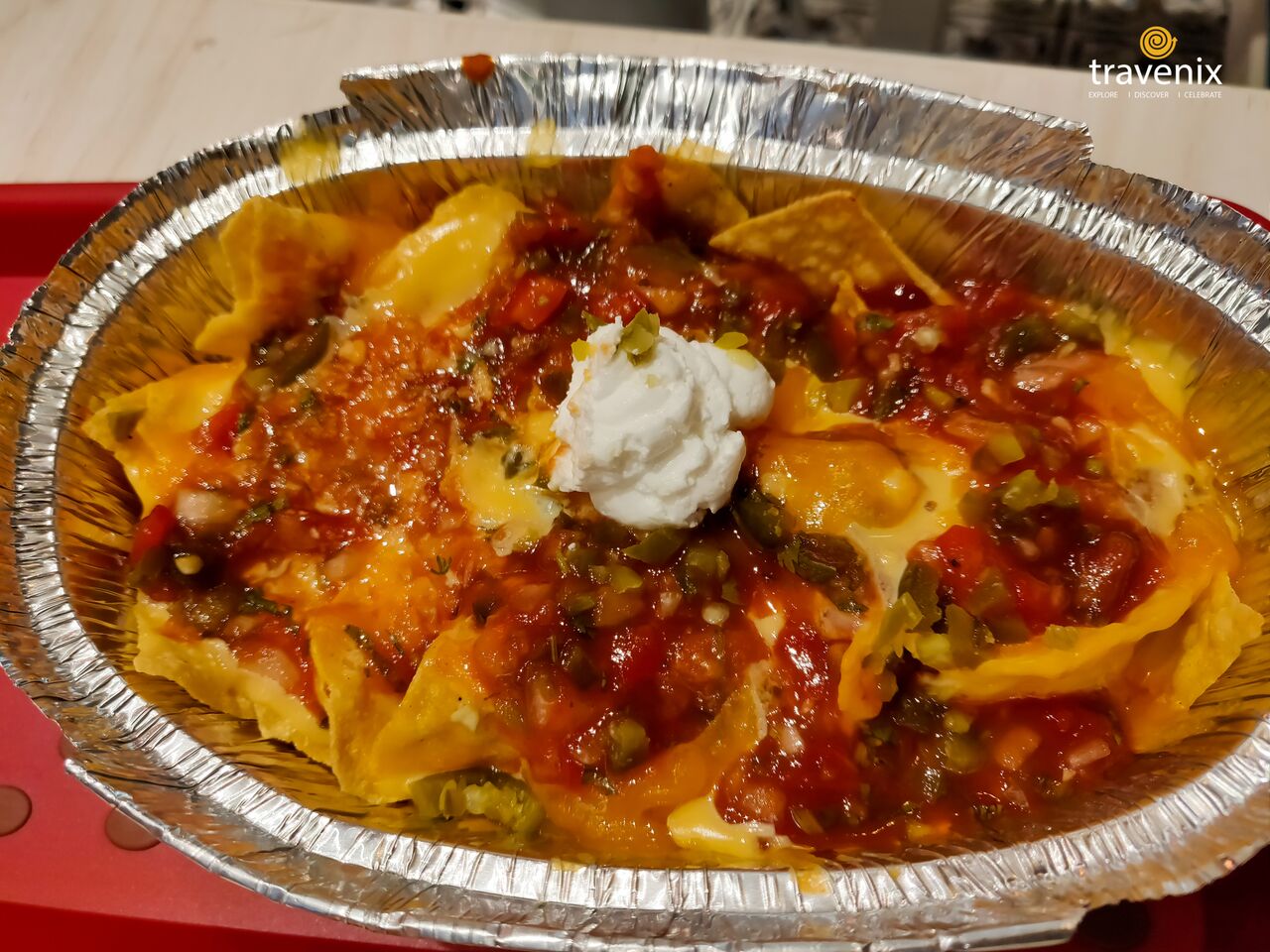 5. Churros 
If you've not tried Churros yet, this is the place you must try them at for the first time. The churros are served with two dips of chocolate and caramel which are absolutely heavenly when combined with the crisp churros. The churros are perfectly sweet and when combined with the chocolate and caramel, they simply melt away in your mouth and melt your heart too!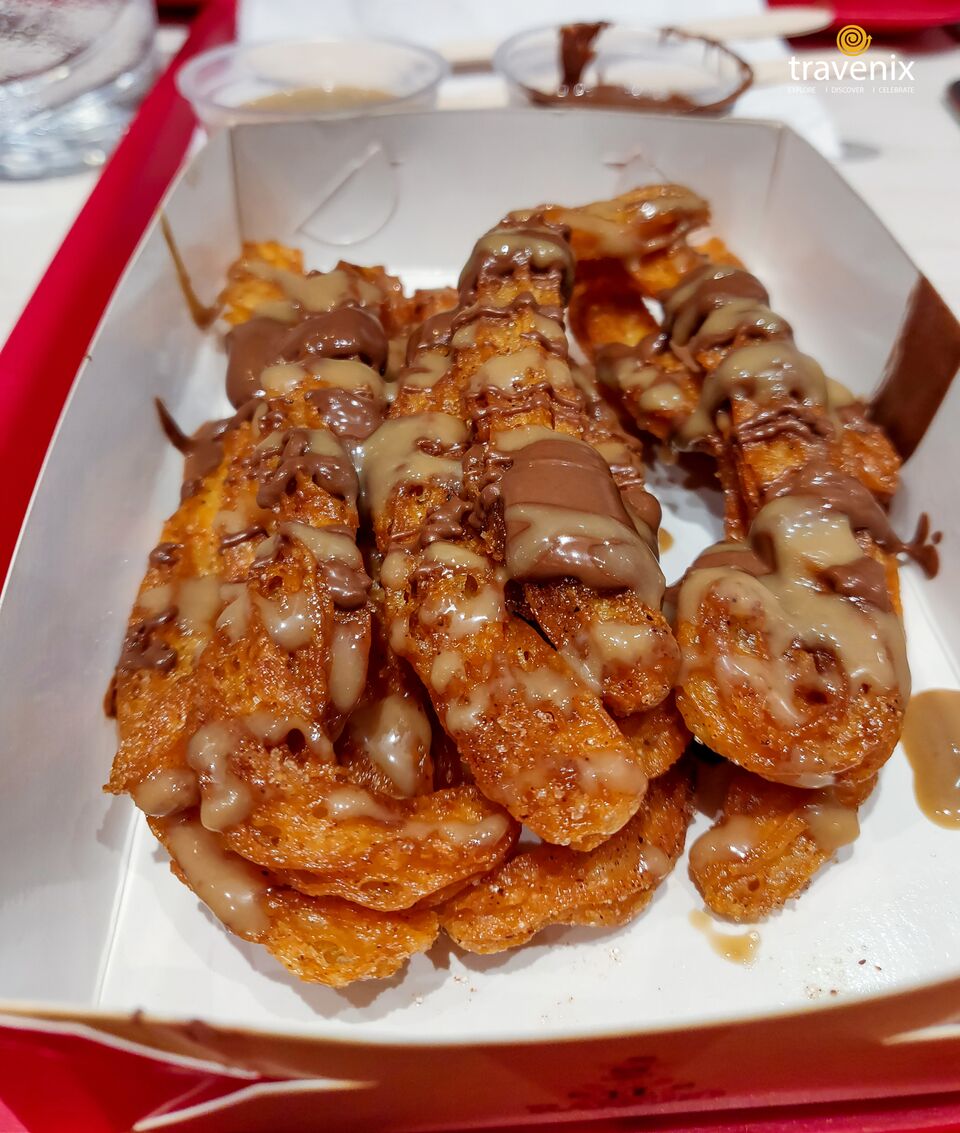 6. Deep Fried Barbeque Chicken Burger
The Chicken Burger here is a very decent sized burger, albeit not prepared with the usual bun. The bun brings a special twist to the burger. Shredded chicken is dipped in cheese and fried generously and then stuffed in the burger as a patty. It only adds to the beauty of this preparation. A must try.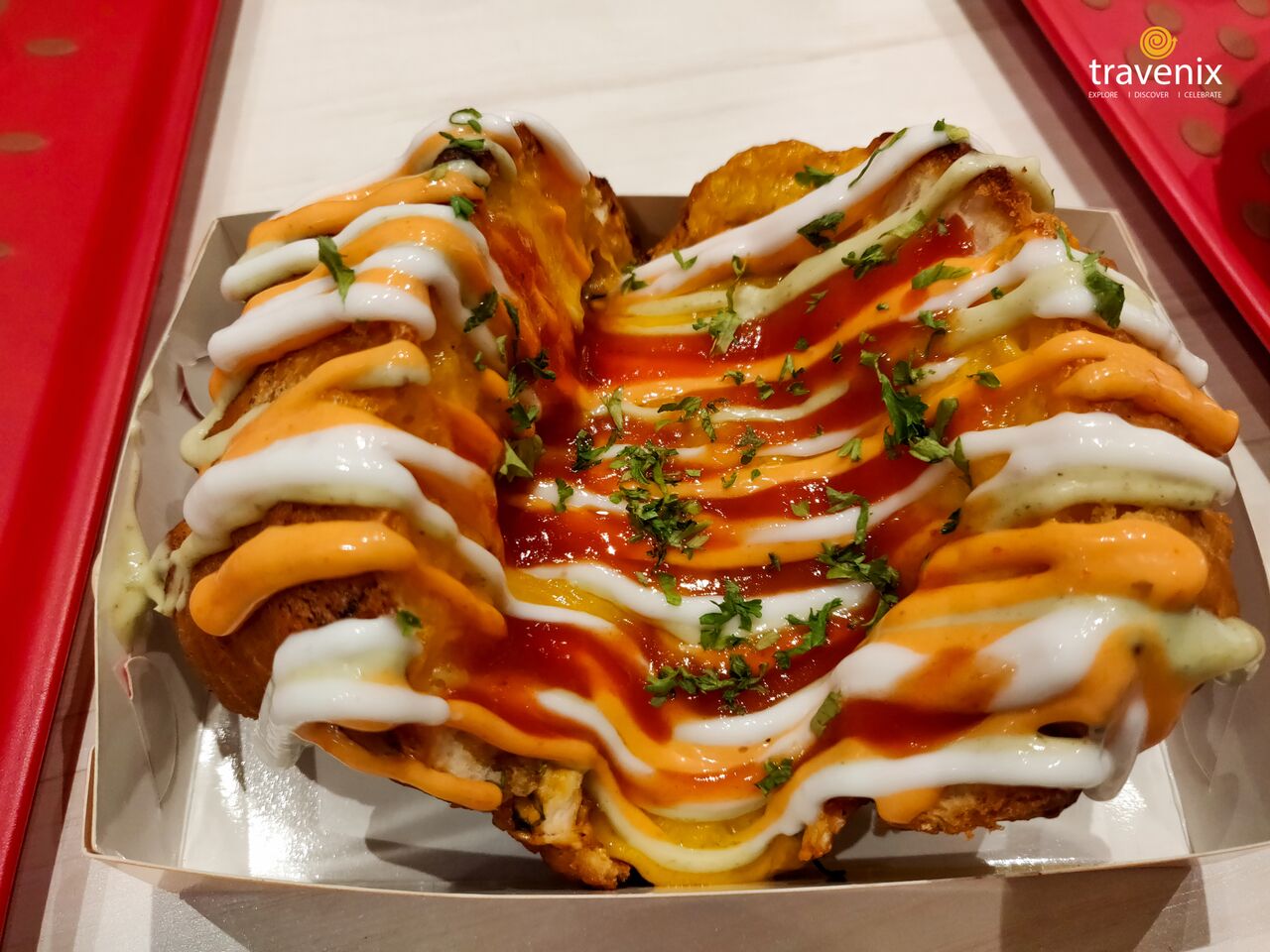 Have you visited Pick Pocket and El Rancho in Powai? If so, do let us know how your experience was in the comments section below. If not, you can visit them now at Shop Number 3, Cypress CHS, Hiranandani Gardens, Powai, Mumbai, Maharashtra 400076
Latest posts by Vibha Sharma
(see all)