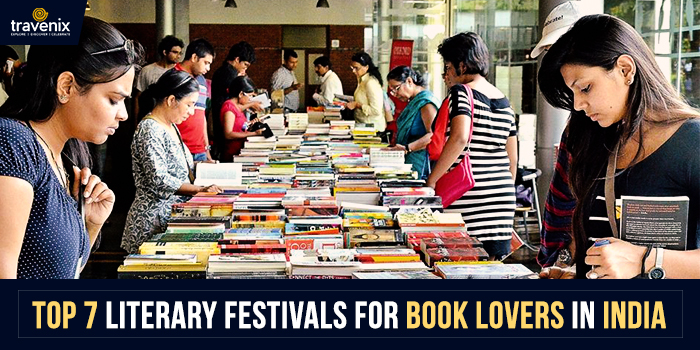 Top 7 Literary Festivals For Book Lovers In India
Can't seem to whet your appetite for good literature? Explore new books and witnessing engaging debates and discussions from the best authors, journalists, and eminent personalities at these literary festivals in India. It's a true celebration for the love of literature.
Step Into The World Of Literature
Feed the bibliophile in you with some new, exciting book and stories at these upcoming literary festivals. They're all take place in different parts of the country, but we assure you they are all definitely worth traveling for. We've compiled a list of the best literary festivals in India for you so that you don't have to spend more time on research.
1. Jaipur Literature Festival
With more than 800,000 visitors, Jaipur Literature Festival makes is the largest free literary festival in the world. This annual event takes place every year at the Diggi Palace Hotel in Rajasthan. William Darymple and Namita Gokhale are the festival directors for the grand event.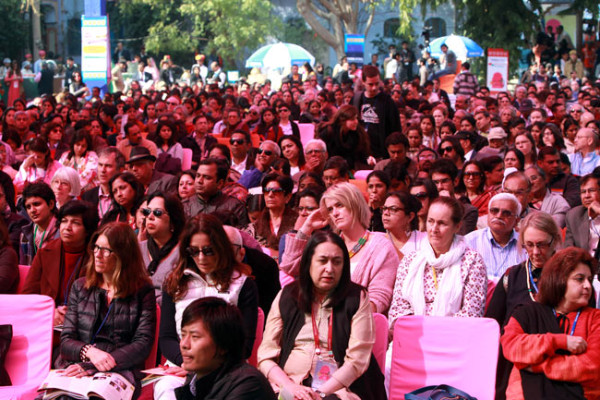 This year the festival will welcome over 250 dignitaries from across the globe. Pico Iyer, Michael Rezendes, Mohammad Yunus, Sudha Murty, Tom Stoppard, BN Goswamy, Anurag Kashyap, Zakir Hussain, and Rupi Kaur are some of the known names who will be attending its 2018 edition.
When: 25-29 January 2019
2. Tata Literature Live — Mumbai Literature Festival
The Tata Literature Live which is better known as Mumbai Literature Festival is held every year in the first week of November at NCPA in Nariman Point. In its last year's editions. Tata Literature Live saw participation from 130 speakers from 15 different countries. Among these, Devdutt Patnaik, Homi Bhabha, Thomas Friedman, Girish Karnad and James Tooley were some of the notable speakers. This year's edition will see book launches, live performances, workshops, panel discussions and more.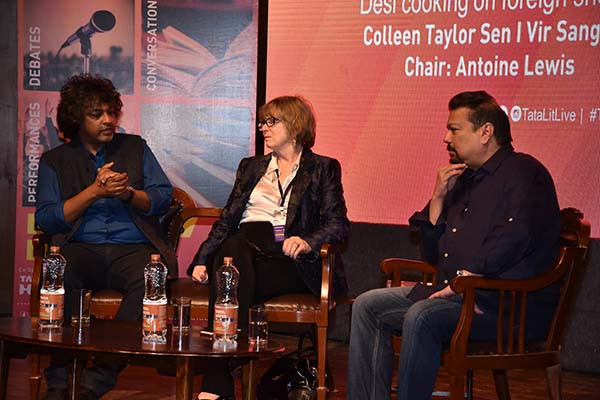 Sagarika Ghosh, Rajdeep Sardesai, Allan Hollinghurst, Jayanta Mahapatra, Mark Tully, and Molly Crabapple are some of the speakers who will participate in its November edition.
When: 16-19 November 2018
3. Apeejay Kolkata Literature Festival
This literature festival in Kolkata promises a heady mix of politics, culture, arts, literature, and current affairs. In its 9th edition, the festival began as a non-profit, free-for-all initiative by the iconic 98 year old Oxford Bookstore.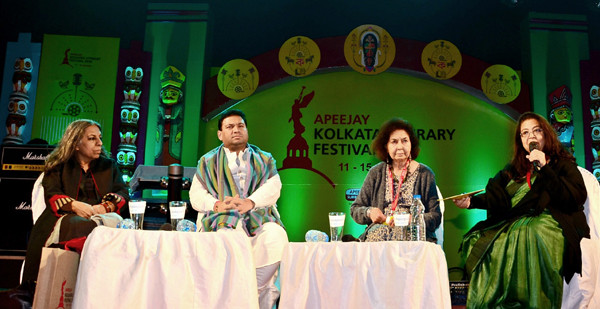 This festival does not have a fixed venue. Its events are spread across all of Kolkata. St. Paul's Cathedral, Goethe Institute, Max Mueller Bhavan, Indian Museum, and Tollygunge Club are some of the venues for this year's events. They have several awards for young readers and women writers.
When: 11-14 January
4. Lucknow Literary Festival
Organized by one of the most youthful organizations in India, Lucknow Society, Lucknow Literary Festival aims to promote and conserve the culture, tehzeeb and heritage of Lucknow. It is a platform to bring the literary minds of Hindi, Urdu, Awadi and English literature together. Last year, Divya Dutta, Kanhaiya Kumar, Asasuddin Owaisi, and Aziz Qureshi were the notable participants.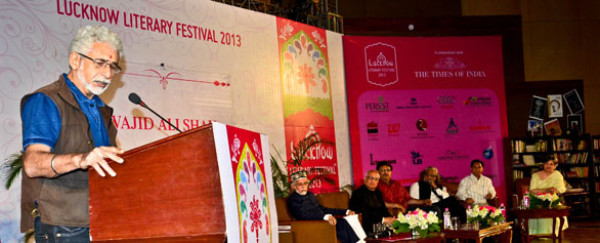 When: 9-11 November 2018
5. Hyderabad Literary Festival
Hyderabad Literary Festival promises to celebrate literature from across the globe through workshops, panel discussions talkies, stage talks, exhibitions, and more. This free-for-all event, which will be held at SP Road Begumpet, will see a rich representation of the cosmopolitan ethos of Hyderabad and Secunderabad. Every year, the festival promotes literary works of a regional language. Last year, their focus was on Kannada literature.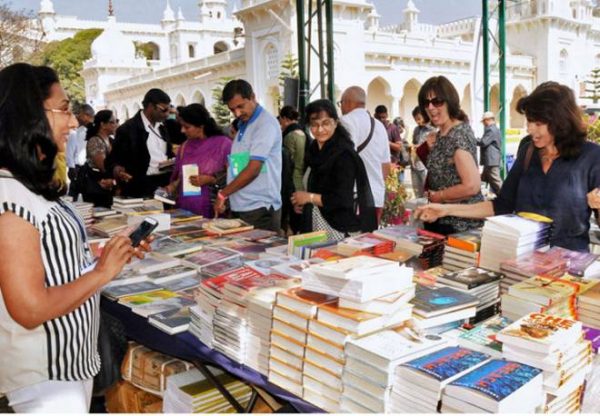 When: 25-27 January 2019
6. Bangalore Literature Festival
With only four editions till date Bangalore Literature Festival is one of the youngest literary festivals in India. But it has seen participation to date from over 500 authors and speakers from India and abroad. This annual festival, which will take place at The LaLiT Ashok Lawns, is focused on fostering reading and writing among the younger generation.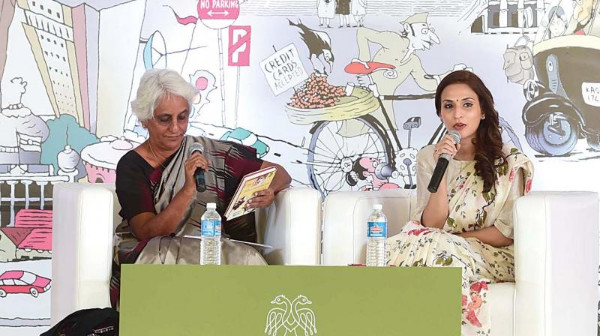 Bachi Karkaria, Barkha Dutt, Girish Karnad, Shashi Tharoor, Shobhaa De, Nancy Batty, and Max Rodenbeck are some of the well-known names on the speakers list this year.
When: 27-28 October 2018
7. Delhi Literature Festival
Every year, Delhi Literature Festival features a mix of renowned and upcoming authors from all across the country. Envisioned as a platform to engage in a free flow of different issues on issues around us, this festival is in its seventh edition this year. Previously, prominent personalities like Barkha Dutt, Vikas Swarup, Prasoon Joshi, Durjoy Dutta, Jaya Jaitly and others have been a part of this festival.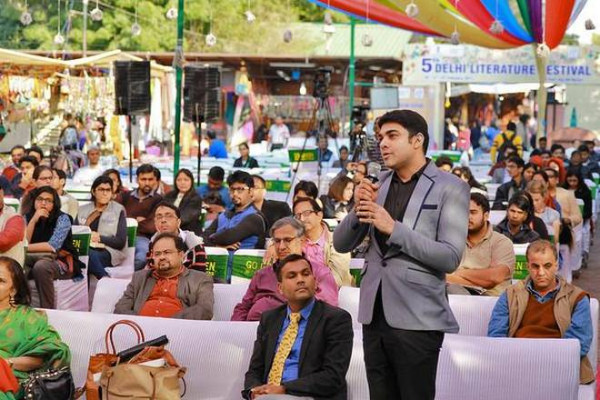 When: Not Announced Yet
Have you been to any of these literary festivals in India? Please share with us your experience in the comments section below.
Image Credits: Business Today, The Hindu, The Hindustan Times, The Indian Express, NRInews24x7, Media India Group, The Deccan Chronicle, Indiablooms, Lucknow Literary Festival
Latest posts by Vibha Sharma
(see all)