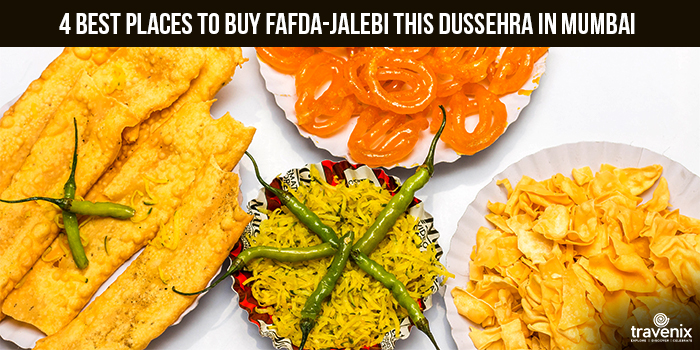 Top 4 Places To Get Fafda-Jalebi In Mumbai For Dussehra
Navratri is not just about prayers, music, and dance. Like with most festivals in India, food is a central element of all the celebrations. On the tenth day of Navratri i.e Dussehra, it is almost a tradition to gorge on crispy fafdas and delicious jalebis. If you're a foodie on the lookout for the perfect Dussehra breakfast, here is where you can find your fafda-jalebi fix in Mumbai.
Dussehra Special – Fafda & Jalebi In Mumbai
For the uninitiated, fafda-jalebi is a Gujarati dish that is sweet as well as savory. Fafdas  that look very similar to churros, are made from chickpea dough. It is deep fried till it becomes dry and brittle. It is teamed up with a chutney made of gram or chickpea flour, and is similar to Gujarati kadhi. Raw or cooked papaya mixed with spices is served with it along with jalebi. If you can't wait to try it already, here's where your next food stop should be at:
1. Panchratna Jalebi House
This tiny sweet shop in Girgaon has been around for more than a decade. Long time patrons swear by its high standards. If you're going there on Dussehra, expect to be greeted with a long queue outside. To avoid the hassle of waiting for too long, you should reach there at 7:30 am, right when the shop opens. Jalebis and fafda steal the show here, but if you want to try something else, their kachoris are highly recommended.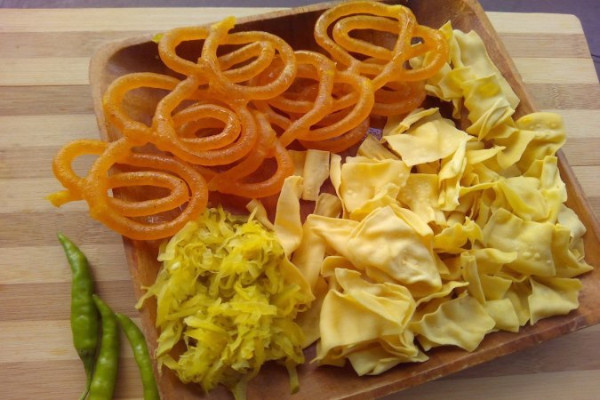 Where: Opposite Roxy, Tata Road No 1, Opera House, Girgaon, Mumbai, Maharashtra 400004
2. Tip Top Farsan
Tip Top Farsan is one of the best places to try different varieties of Gujarati snacks and farsan. From khandvi and ganthiya to fafda and jalebi, everything there is absolutely delicious. It's a popular snacking spot for the huge Gujarati population in Ghatkopar and is known for its affordable rates. They also have offer catering services for special occasions.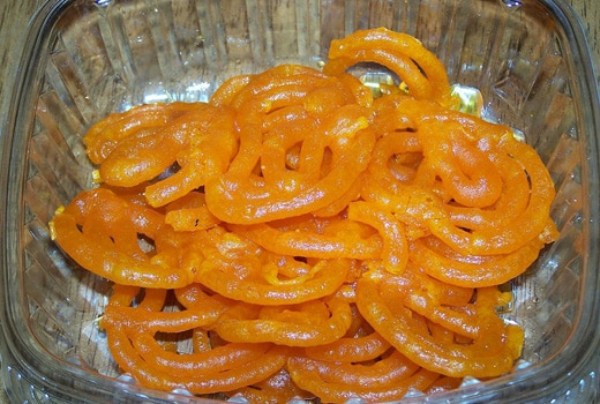 Where: Shop No:2, Vora Apartment, Vallabh Baug Ln, Near Achija Restaurant, Pant Nagar, Ghatkopar East, Mumbai, Maharashtra 400077
3. Purshottam Kandoi Haribhai Damodar Mithaiwala
This family-run business is four generations strong and has multiple outlets in different neighborhoods of Mumbai. You can find them in Walkeshwar, Borivali, Matunga, Ghatkopar, and Santacruz. From premium dry fruits to sweets, namkeen, and snacks, you  can get everything there. They also have special gift packs for festivals and corporate events.  You can even order their food online from their website.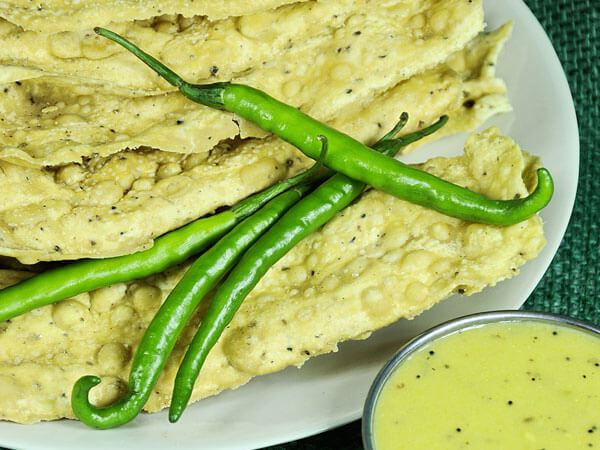 Where: Ghatkopar, Walkeshwar, Santacruz, Borivali, Matunga
4. Swati Snacks
Swati Snacks is popular for its homely Gujarati-style food. Their Panki Chatni is the most populardish there, but if you're going on Dussehra, try their fafda jalebi. It gets over within no time, so you'll have to drop in early there.  While we absolutely love the food there, we only wish the prices were slightly more pocket-friendly.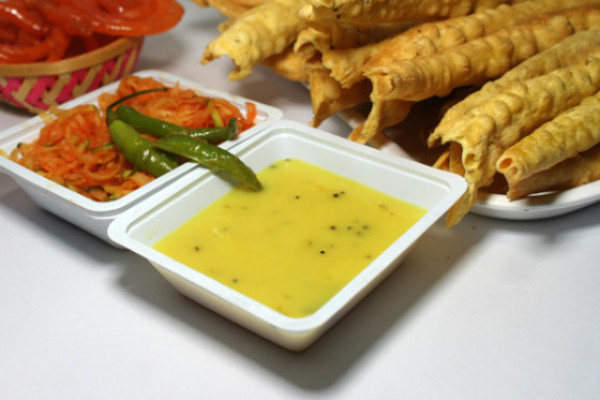 Where: Tardeo, Nariman Point
Which other places in Mumbai do you like for fafda-jalebi? Please give your suggestions in the comments section below.
Image Credits: Zomato, Pakwangali, Ketchupp Blog, Health Beauty And Food

Latest posts by Vibha Sharma
(see all)