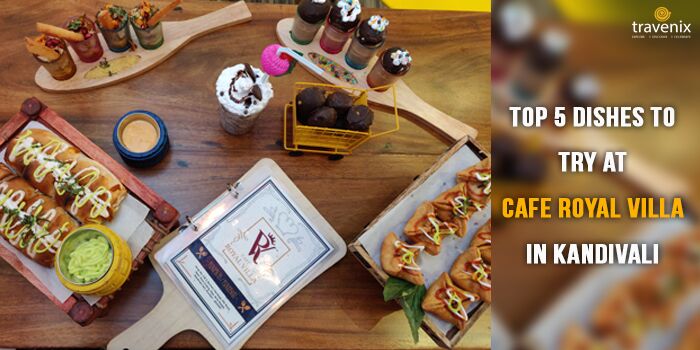 Top 5 Dishes To Try At Cafe Royal Villa in Kandivali
If you're looking for a cool place to hangout with your friends is Kandivali, Cafe Royal Villa is the answer to all your problems! This cafe has a laid back ambience where your can sit back and relax while munching on some fine delicacies. Not only do they make delicious dishes but even make unique ones.
Get Treated Royally
Cafe Royal Villa leaves no stone unturned to give you the most royal experience possible. We had a chance to experience their hospitality. Let's us see the best dishes you must try there.
1. Dabeli Shots
If you're a Dabeli lover, this particular dish will please you completely. These shots are made by deconstruction of Dabeli. They are then loaded into the shot glasses for you to devour. Each layer has its own unique flavor that is absolutely delightful to have.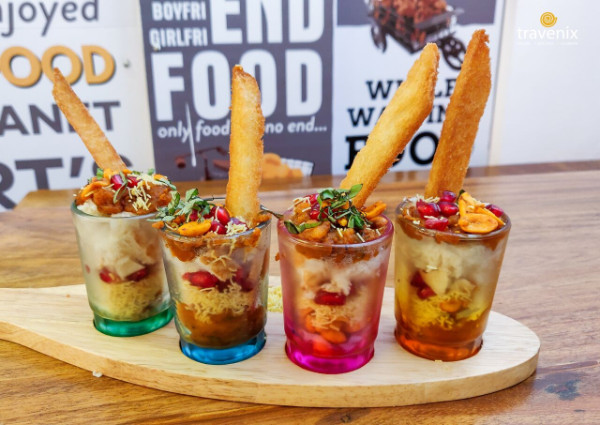 2. Pavo
Pav Bhaji lovers will absolutely fall for this unique Pav Bhaji dish with a twist! It's your typical Masala Pav that is stuffed with the Bhaji. However, it is served with Mint Mayo to give you that added flavor and the mint flavor only enhances the overall flavor of the dish. We'd recommend all the pav bhaji stalls out there to try this combo!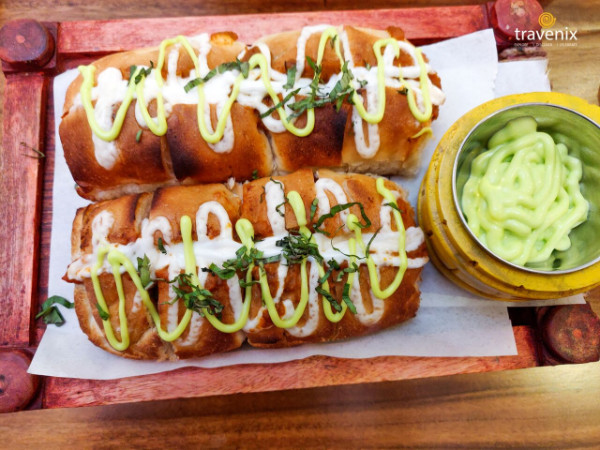 3. Cheese Garlic Wonton
The Cheese Garlic Wonton here is made to absolute perfection and is crisp from the outside and soft from the inside. It is stuffed with loads of cheese, garlic and corn and then fried to perfection. To take your cheesy indulgence even further, they serve this dish along with a zesty cheese dip that adds to the overall flavor.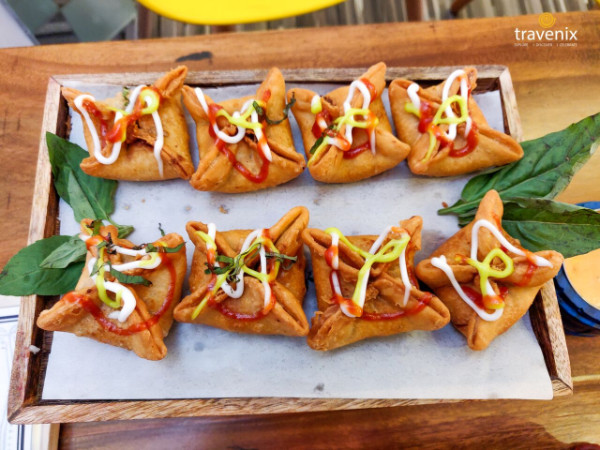 4. Oreo Cookie Shake
This thick shake is the perfect drink to have alongside your main dishes. Made with fresh milk and Oreo cookies, this shake is nothing short of extraordinary. The best part about it is the cream that it is topped with, which adds to its flavor and even makes it a delightful drink to have.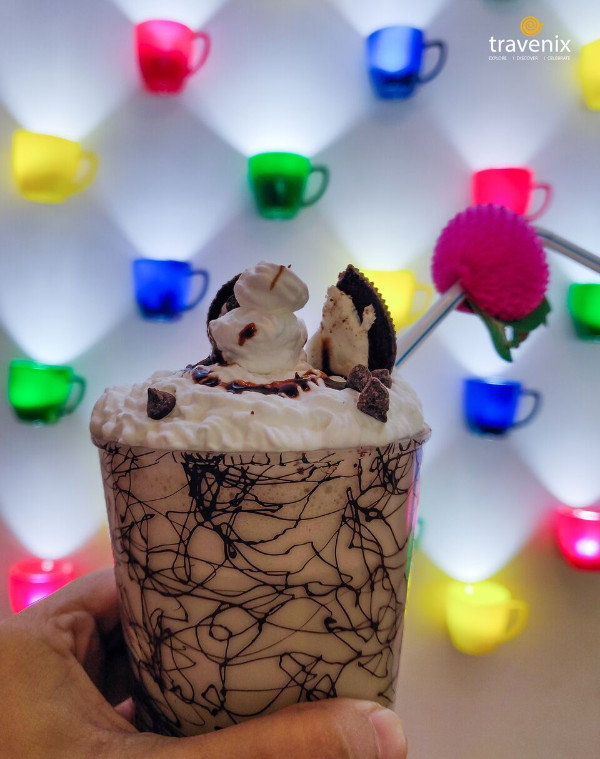 5. Chocolate Pani Puri
Those who wish to have a modernist Indian street food dish must not miss out on the Chocolate Pani Puri at Cafe Royal Villa. The pani puri is covered with loads of chocolate and is further topped with whipped cream which adds to its flavor and look. It is served with its signature chocolate milk that is kept in a shot glass. Take a bite of your puri and have a shot of the milk! (Provigil) It's the perfect dessert.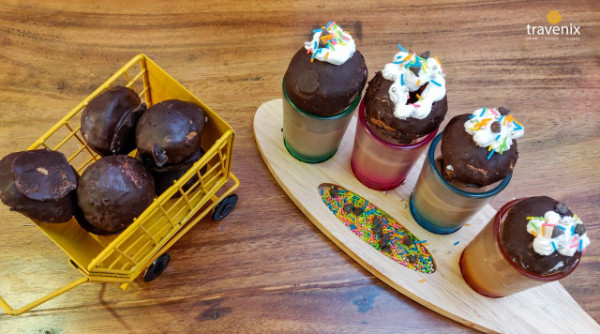 Have you been to Cafe Royal Villa yet? If so, do let us know how your experience was, in the comments section below. If you haven't, do head over there with your friends to discover a whole new world of food! They are located at Shop No.2 & 3, Burhani Heritage, Opp. Vora Colony, Mahatma Gandhi Rd, Kandivali West, Mumbai, Maharashtra 400067
Latest posts by Vibha Sharma
(see all)