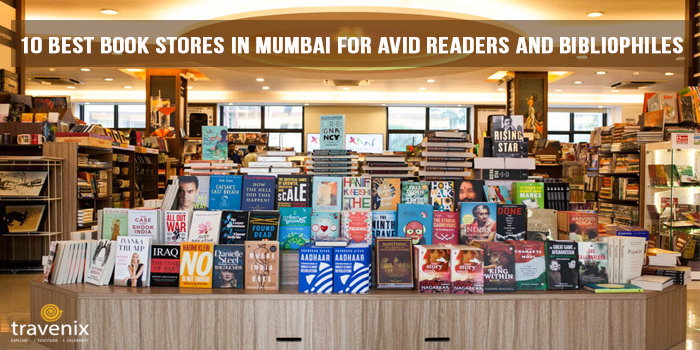 10 Best Book Stores in Mumbai For Avid Readers and Bibliophiles
While Kindle has changed the way we read, loyal readers swear by good-ol' books for a wholesome reading experience. Be it the touch of the paper, or the joy of collecting books on your bookshelf; books will never go out of fashion for some.
Reader's Delight
If you're a book lover and out on the lookout for the best books, we've got some suggestions for you. From cozy bookstores with curated collections to huge bookstores with well-lit interiors, we've got everything on our list of the top bookstores in Mumbai. Follow us as we trace for you the best that Mumbai has to offer to a bibliophile.
1) Kitab Khana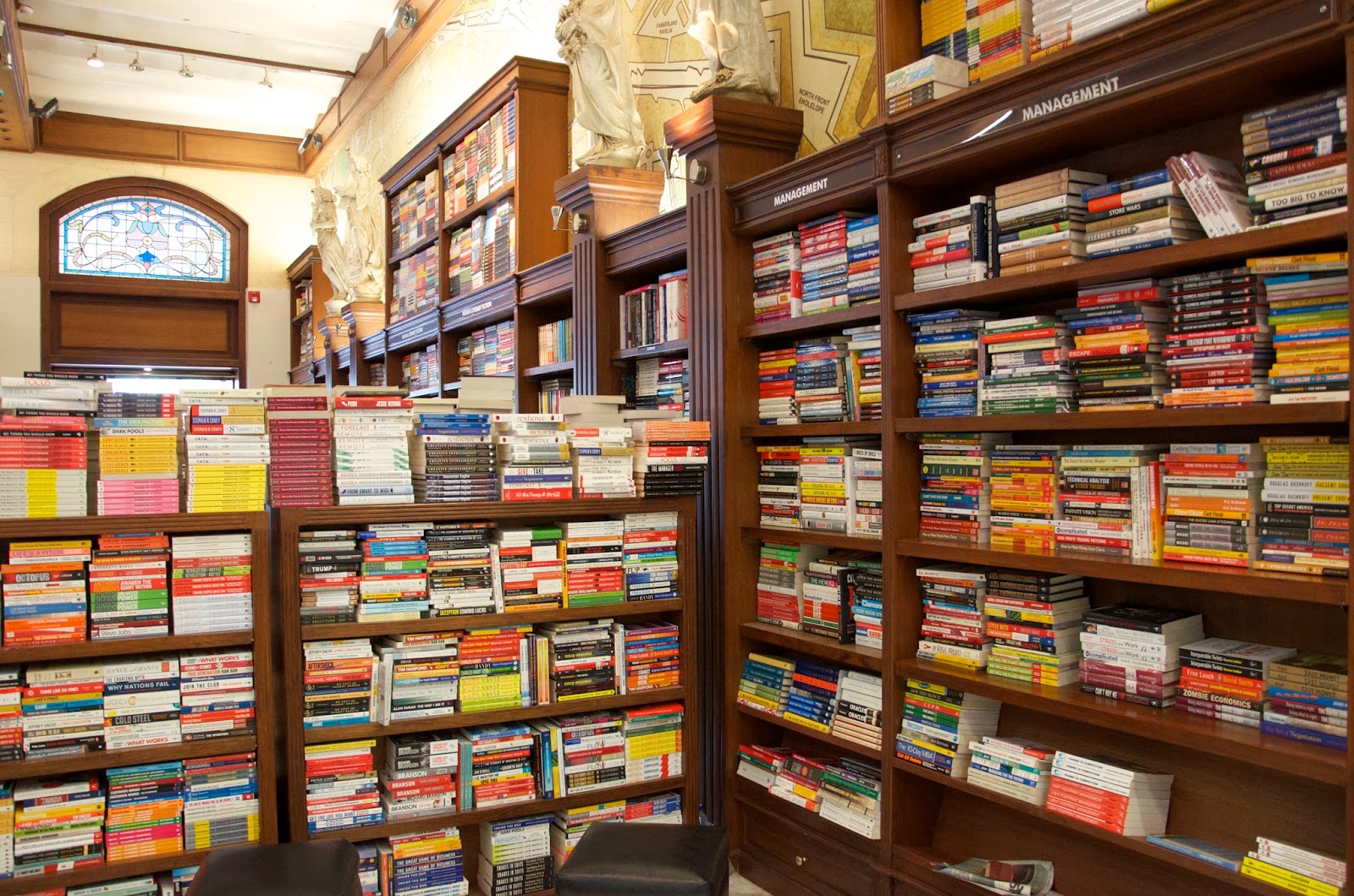 With a cozy décor and an inviting in-store café right inside the bookstore, Kitab Khana lures all its readers to spend hours browsing through the titles of their favorite authors. Located inside a 150-year old building, Kitab Khana's overwhelming collection of books includes bestsellers from foreign and regional languages as well. Oozing out an old world vibe, Kitab Khana is one of the biggest book stores in Mumbai.
Where: Fort
2) Bargain Book Hut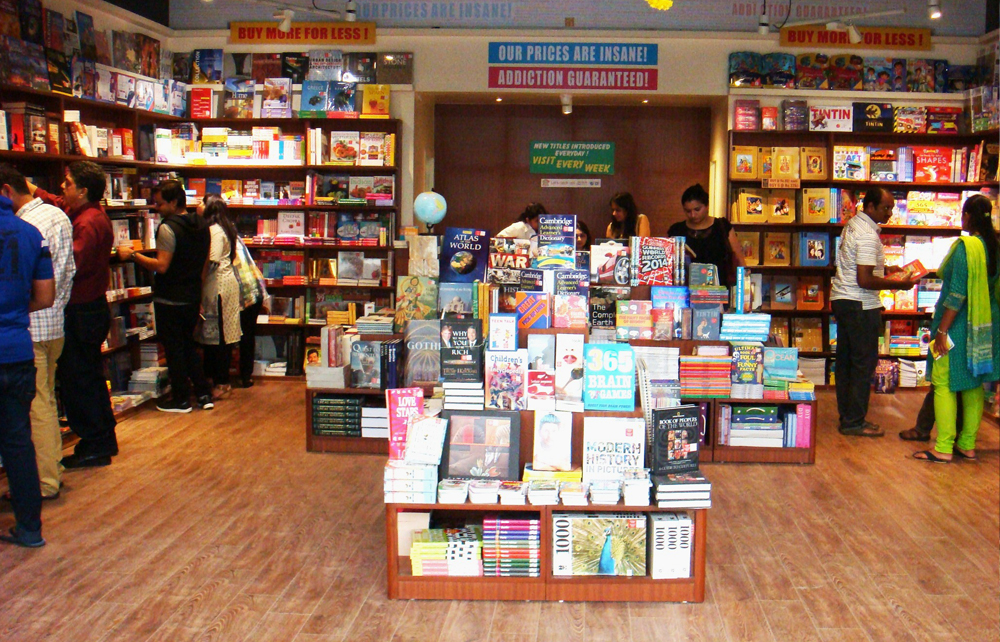 A unit of the decades old Wilco Publishing House, Bargain Book Hut provides books at shockingly affordable rates. In an effort to extend their brand, the publishing house now has a chain of these bookstores which are really a blessing for book-lovers. Whether you'd like to know new techniques of gardening or would like to update yourself with the latest photography tricks, you'll find books on everything here. A large section of their store is dedicated to children's books; so take your kid out to pick their kind of good reads here.
Where: Kala Ghoda
3) Crossword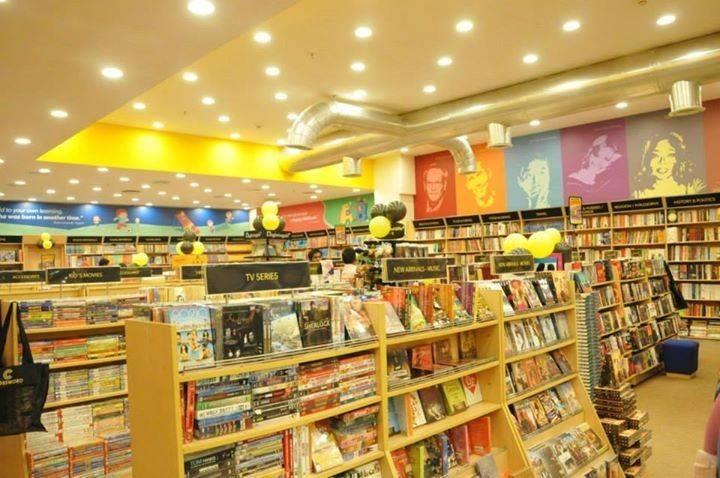 When it comes to bookstores, you just can't miss out on Crossword. With more than 10 outlets spreads across the city since more than a decade, the book store has carved a reputable name for itself among loyal book lovers. You can lose track of time as you browse though their extensive collection of fiction and classics. Apart from that, you'll find the latest on travel writing, astronomy, literature and an array of other topics. Not just that, the book store has now expanded; you can find some fun games, gifts and art and craft materials at some of these outlets.
Where: Mulund, Bandra, Powai, Malad, Kemps Corner, Kurla, Sion, Shivaji Park, Juhu, Wadala, Goregaon, Thane
4) The New and Secondhand Bookshop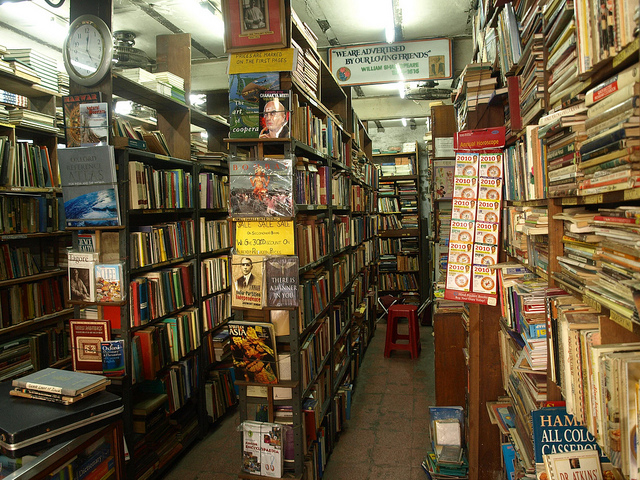 Started in 1905, the New and Secondhand Bookshop has come a long way from the time it started as a small shop that only sold waste paper. Today, it boasts of an extensive collective of books on culture, art, poetry and also houses some obscure textbooks. Considered as one of the best second hand book stores in Mumbai, you can get books at throwaway prices at this bookstore in Kalbadevi. With 2 floors of cramped up shelves, there is enough to keep a bookworm busy here for a full day.
Where: Kalbadevi
5) Title Waves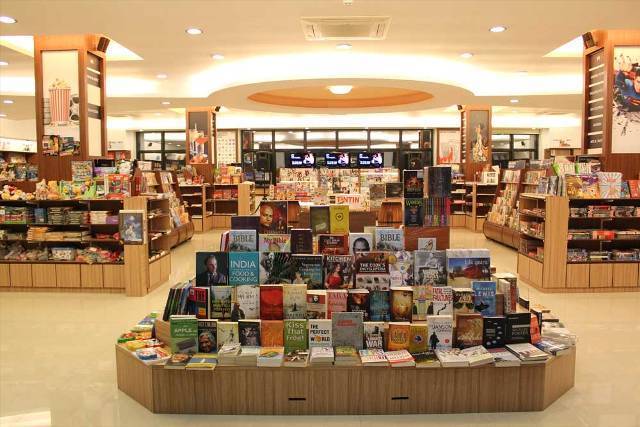 Title Waves is not your average bookstore; you won't have to browse through millions of books to find your favorite book there. Equipped with touch screen kiosks, you can locate your book easily with the help of a button. Sprawling across an area of over 8000 square feet, Title Waves in Bandra is among the largest bookstores in Mumbai. While the store is a book lover's delight, it also attracts those looking for the best movies in town. Their listening lounge, fitted with high definition LED panels,screens the latest Blu-ray movie trailers.
Where: Bandra
6) Sterling Book House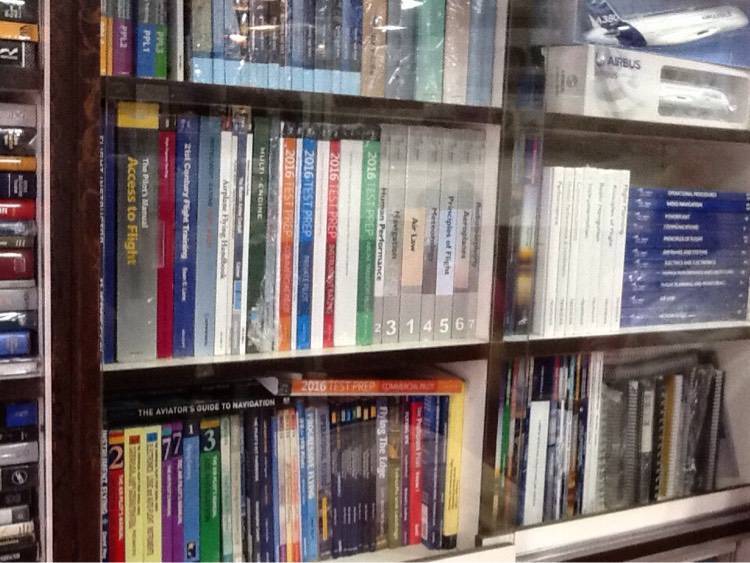 If you're looking for reading material or academic guides, Sterling Book House is your go-to place. With a large collection of textbooks on philosophy, religion, law, international studies, engineering, economics and others, Sterling Book House attracts students from all areas of studies. Sterling Book House has been standing tall for more than 70 years, and its popularity seems unfazed by the presence of other big commercial bookstores in the city.
Where: Fort
7) Granth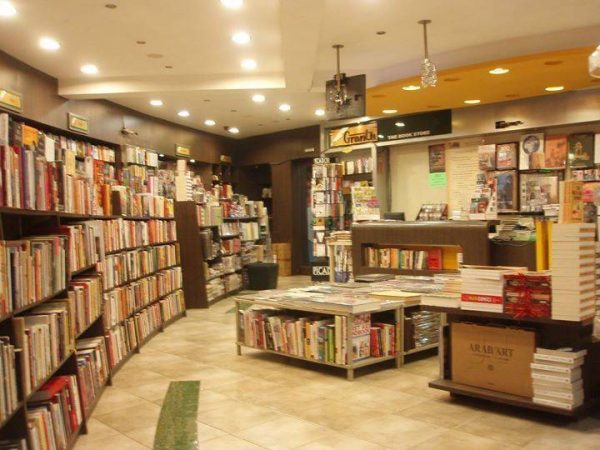 Granth knows how to impress all its customers, whether they like a quiet ambience or a lively one. With separate rooms for book readings and launches, they've made sure that the discerning booklover is not left annoyed by the commercial giants. Overlooking the Juhu Tara Road, its interiors are well-done in a chic European style, for posh vibe. For a quick read, you can take your favorite book to their coffee counter peacefully; their staff will even get you your cup of cappuccino.
Where: Juhu
8) Trilogy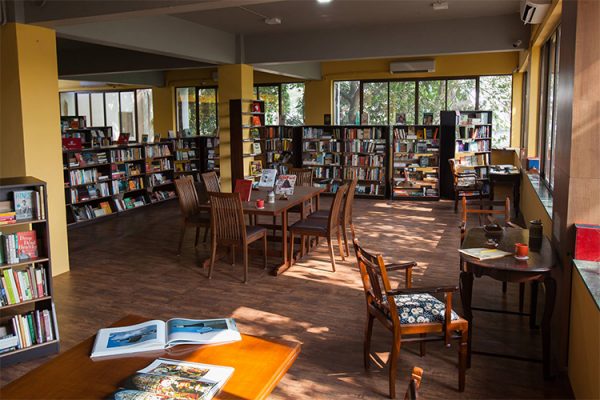 Set with wooden flooring and classy wooden chairs, the bookstore has a cozy ambience for a good read. With a specially curated collection, the owners — who are readers themselves — have ensured that you get everything under one roof. From art and literature to self-help books, the collection is extensive. Trilogy, which is also one of the best libraries in Mumbai, regularly conducts events to keep its loyal community of readers engaged.
Where: Lower Parel
9) City Book Centre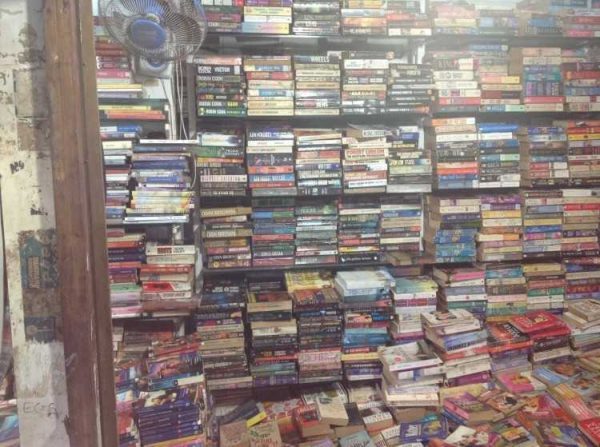 Also a library, City Book Centre is famous for its vast collection of study guides, textbooks, as well as secondhand novels. Considered one of the best bookstores in Andheri, the City Book Centre was originally a roadside stall near Fort. The bookstore came into being only later in 2004. At the City Book Center, you can not only find books at incredibly cheap prices, but also get a refund of 30 percent if you return the book after reading.
Where: Andheri
10) Wayword & Wise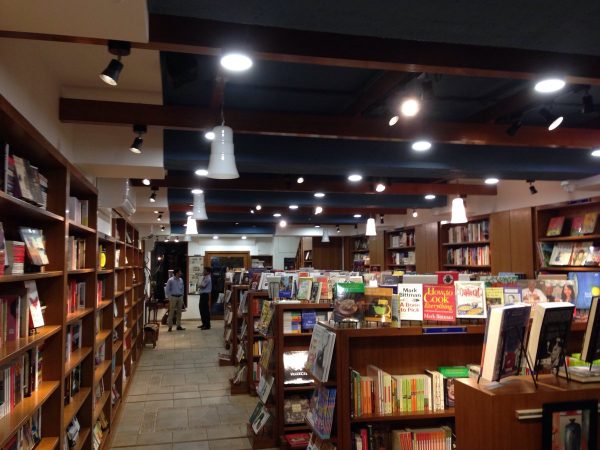 Unlike the other bookstores, Wayword& Wise is filled with books that the owner selected after meticulously going through more than 3 lakh titles. The bookstore, which houses some of the lesser known titles, prides itself in providing a collection of books that no other bookstore does. From biographies, classic and contemporary fiction, graphic novels, food books to children's books; you'll find the most interesting collection of books here.
Where: Fort
If you've exhausted your collection of books or just need another interesting one to get the reader in you excited, do visit these book stores. Do you know of any other book stores that deserve atop spot on that list?Do let us know in the comments section.
Image Credits: Just Dial, LBB, Powai Info, The Alternative, Scroll
Latest posts by Vibha Sharma
(see all)