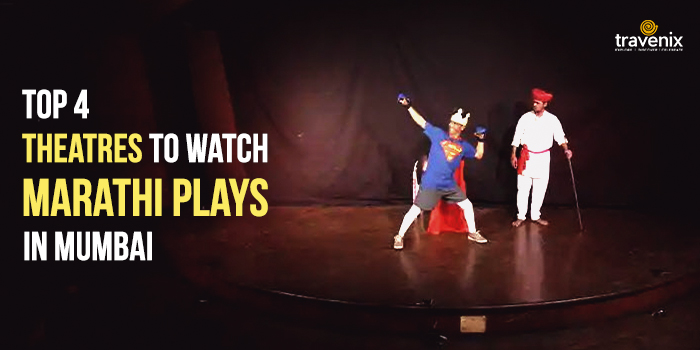 Top 4 Theatres To Watch Marathi Plays In Mumbai
Mumbai has a buzzing theater culture which has constantly evolved over the last few decades. Musical dramas and folk dances came in first. These were followed by humorous social plays and historical plays. Today, you can watch plays in different languages as well. Through all these changes, Marathi theater has managed to stand among all the competition.
Where To Watch Marathi Plays In Mumbai?
Marathi theater still has a loyal audience base who wants to know which are the latest Marathi plays in town. If you're on the lookout for a good Marathi play, you should check out the schedules of these theaters in Mumbai. These theaters are your best bet to watch Marathi plays in Mumbai.
1. Ram Ganesh Gadkari Rangyatan
This theater in Thane is named after one of the most renowned names in Marathi literature. Ram Ganesh Gadkari was a poet and writer who is credited with bringing a new age transformation to Marathi literature. In 1979, the Thane Municipal Council constructed a theater after his name to preserve the rich cultural heritage of Maharashtra. Since then, the theater has hosted many Marathi plays and cultural programs.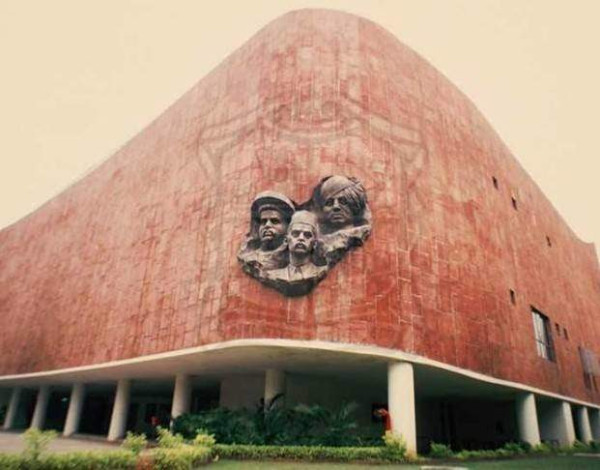 Where: Dr Mus Marg, Ghantali, Near Talao Pali Lake, Thane West, Thane, Maharashtra 400602
2. Ravindra Natya Mandir
A prime location at Dadar makes this a great place for theater-goers. An ultra-modern auditorium, Ravindra Natya Mandir has a capacity of 911 people. It is mainly known for staging Marathi plays along with a wide array of music and dance performances. Right next to it, they also have a Mini Theatre which is ideal for shows that want to give the audience a more personalized experience in a smaller space. It has a capacity of 199 seats.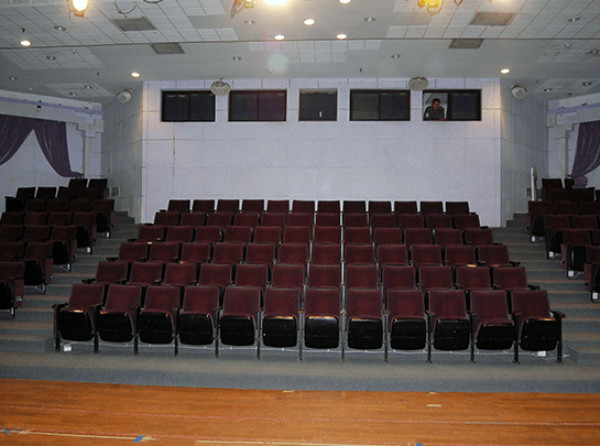 Where: Ground Floor, PL Deshpande Auditorium, near Siddhivinayak Temple, Sayani Road, Prabhadevi
3. Shivaji Mandir
Once a landmark Marathi theatre, Shivaji Mandir is well past its glory days, but you can still grab a seat here on weekends. This 51-year old theatre was a favorite among the likes of Prahlad Keshav Atre (Acharya Atre), Prabhakar Panshikar and Vasant Kanetkar.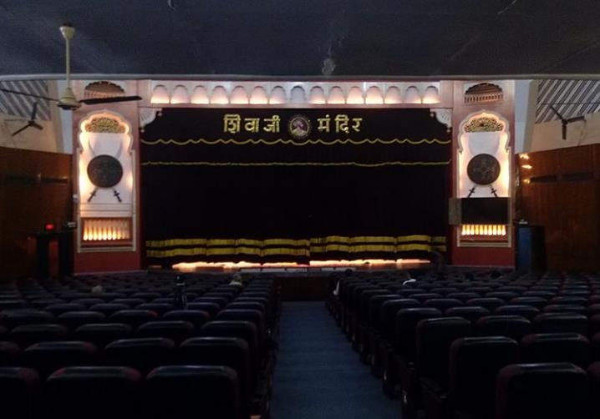 Where: NC Kelkar Road, Dadar West, Mumbai, Maharashtra 400028
4. Damodar Natyagruha
Damodar Natyagruha was the only well-established auditorium before Shivaji Mandir entered the theater scene. Among the oldest ones in the city, it is still well-maintained. Originally meant to promote Marathi theater, today along with regional plays, it also hosts corporate events.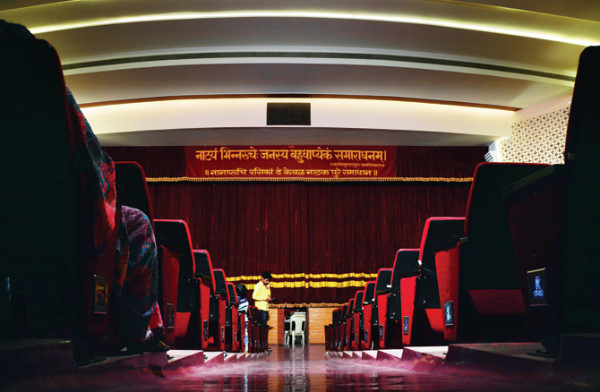 Where: Jagannath Bhatankar Marg, Krishna Nagar, Parel, Mumbai, Maharashtra 400012
Which other theaters in Mumbai have you visited to watch Marathi plays? Tell us about your experience in the comments section below.
Image Credits: Mid-Day, Just Dial
Latest posts by Vibha Sharma
(see all)