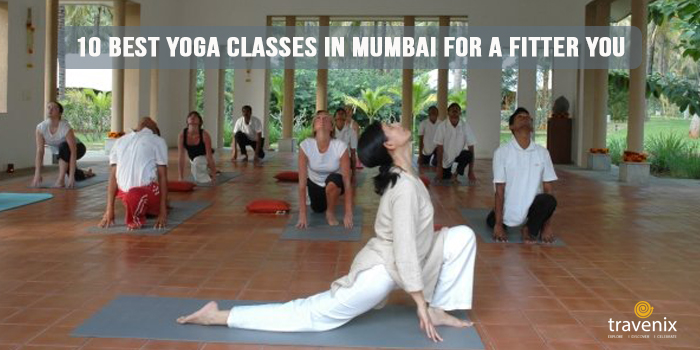 10 Best Yoga Classes In Mumbai For A Fitter You
As city dwellers begin to realize the importance of a better work-life balance and the need to focus on overall well-being, yoga is gaining traction. Whether you're looking for a different workout routine or want to get in touch with your spiritual self, yoga is the ultimate answer.
Spirituality First
The key to yoga is not just in the postures, but also in reaching a calm state of mind. If you're on the lookout for a way to de-clutter your chaotic mind, yoga might help you. Check out what the best yoga studios in Mumbai have to offer, and then decide if you'd like to take it up as your pathway to relaxation.
1) Yogacara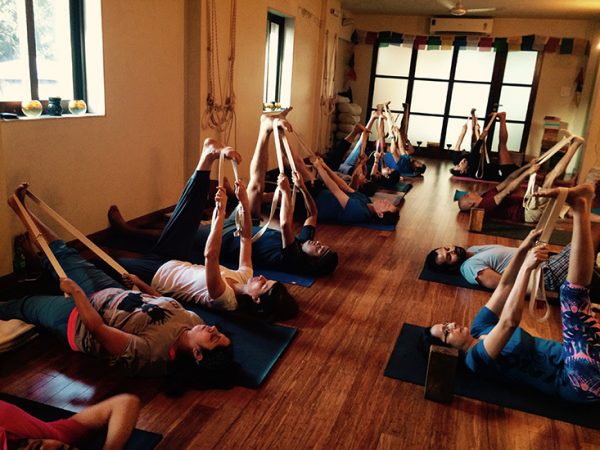 Focusing on healing and spiritual wellness on the whole, Yogacara offers meditation classes, detoxification programs, corporate wellness programs, ayurvedic massages, aromatherapies, as well as yoga courses. For a better connect with nature, they also conduct some of their lessons and workshops by the sea side.If you're looking for a long time program to get away from the city life, join them for their hiking retreats in the Himalayas.
Where: Shoeb Manzil/SBI Building, 1st Floor, Off Perry Cross Road, Near Otters Club, Bandra
2) The Yoga House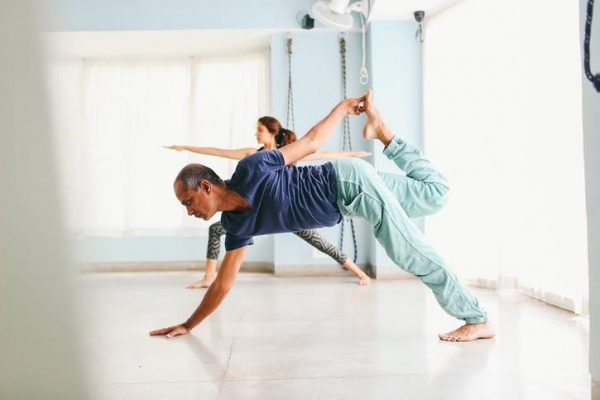 The Yoga House is not only a yoga center but also a café that serves cutting-edge macrobiotic recipes. The concept of an in-house café where yoga classes are conducted is simple; to promote a healthier lifestyle. While it hosts more than 30 Hatha classes every week, they also conduct workshops, wildlife safaris and yoga retreats.
Where: Nargis Villa/ Water Bungalow, Sherly Rajan Road, Bandra West
3) Cosmic Fusion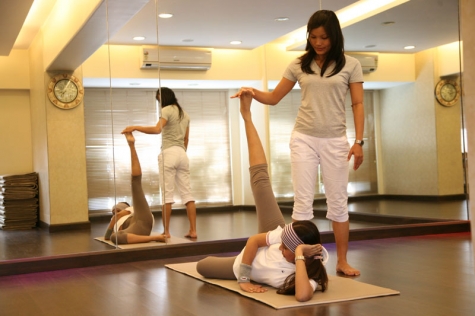 A wellness studio that is known to be frequented by Bollywood celebrities, Cosmic Fusion offers yoga lessons in small batches. Each batch only has 12 people; so everyone gets a more personalized experience. Cosmic Fusion's special pre-natal and post-natal sessions ensure that you don't lose touch with fitness even when you're expecting. Also if you're thinking of taking your spouse and kids along, check their programs for kids and couples.
Where: 403, 4th Floor, Saffire, Opp. ICICI Bank, Linking Rd, Vithaldas Nagar, Santacruz West
4) The Yoga Institute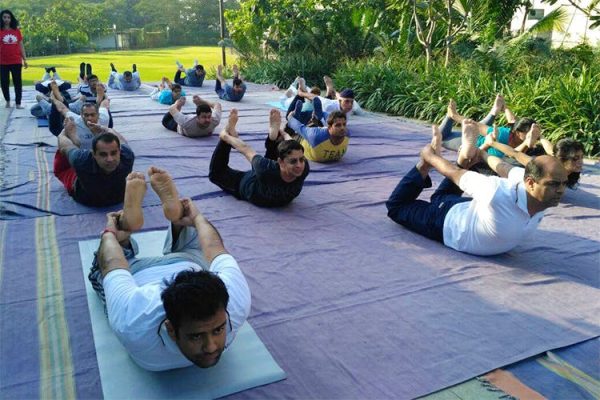 The Yoga Institute believes yoga is a lot more than just asanas; its philosophy must be applied in everyday life.The techniques at this institute aim to remove the causes of physical illnesses, and enhance overall mental health. The institute has various yoga classes for beginners as well as professional; their teacher training programs have certified over 40,000 teachers.
Where: Shri Yogendra Marg, Opposite Railway Quarters, Yoga Institute Road, Prabhat Colony, Santacruz East
5) Yoga 101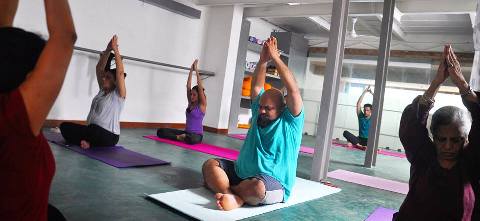 With various workshops, classes and events, Yoga 101 aims to unite different schools of yoga. It is a small studio; but the vibe is friendly,so yoga practitioners from across the world visit it. Apart from their yoga lessons, the studio also has a quiet library where you can read at peace for hours.
Where: Versova Road, Aram Nagar, Andheri West
6) Isha Yoga Classes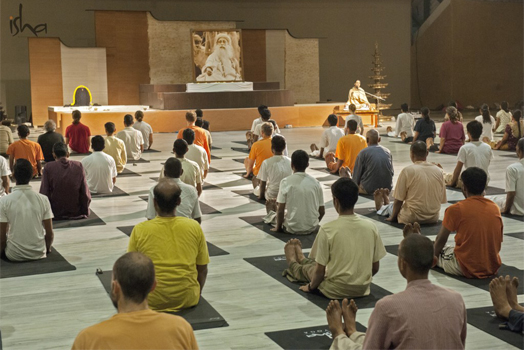 Operating in over 150 cities across the world, Isha Yoga Classes has gained recognition for its special 'Inner Engineering Program', which aims to connect you to your spiritual side. The brainchild of Sadhguru, Isha Yoga Classes strongly propagates his philosophy that a balance between yoga kriya (energy), bhakti(devotion), gnana (knowledge), and karma (action) can help you lead a fulfilling life. Their programs include Hatha Yoga classes, meditation practices, as well as teacher training certificate courses.
Where: 1/8 Shanti Niketan, 95A, Shantiniketan, Marine Lines Flyover, Churchgate
7) Bharat Thakur Artistic Yoga
Using ancient yoga techniques and asanas, Bharat Thakur Artistic Yoga studio focuses on dealing with overall fitness and weight reduction. Their personalized training sessions are meant to spread the course according to each person's potential and capabilities; while their corporate training programs are targeted at reducing stress at work and increasing overall productivity.
Where: Andheri West
8) Bliss The Yoga Studio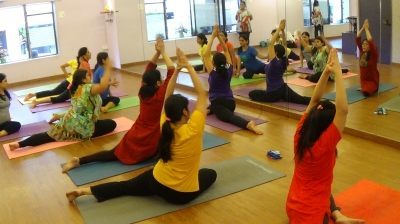 A spacious yoga studio, Bliss offers a range of activities to get your fitness routine on track: Zumba classes, freestyle Bollywood danceand Cross Training are just some of the choices. For yoga, they have a special courses dedicated to Calisthenics and Power Yoga. Nurturing a sense of belongingness, the studio also holds special celebrations for its members on various occasions.
Where: 101, Vikas Commercial, Bhakti Marg, Mulund
9) Yoga Zoo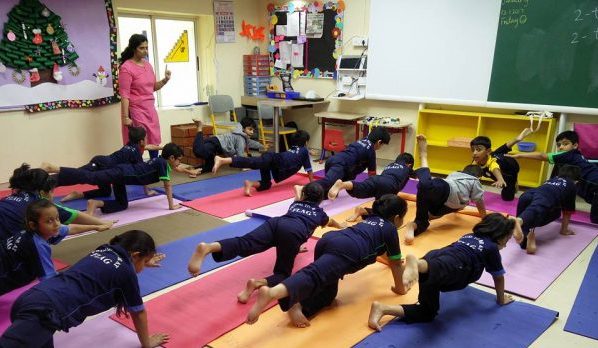 A one of its kind yoga studio dedicated to kids, Yoga Zoo focuses on ensuring holistic development. Through play dates, exercises and workshops, Yoga Zoo's programs are meant to help hyperactive kids channelize their energy in a better way. But that doesn't mean all their classes are meant to keep the kids in a quiet room all day. They have a multi-dimensional approach for the betterment of a child's overall well-being; so they also conduct activities which involve music and fun games too.
Where: Door No. A-2, 20th Road, Opposite Lakme Salon, Anand Vihar, Khar West
10) Shiv Holistic Yoga Classes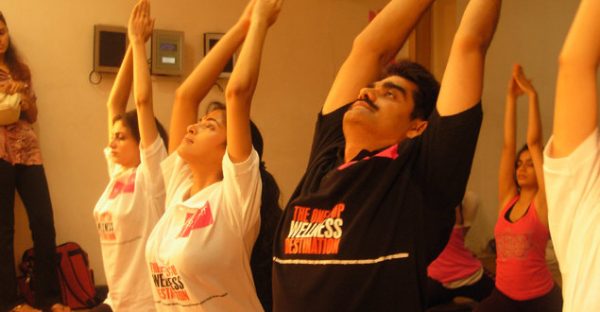 Shiv Holistic Yoga Classes focuses on Power Yoga to build strength, stamina, tone muscles and get in shape. It has an edge over the others as this institute is the only ISO certified yoga institute in India. Whether you are a beginner or an advanced yoga practitioner, they have a class for everyone.
Where: Navjeevan Area, Dalal Estate, Mumbai Central
Are you ready to get fitter with yoga? If you've come across any other yoga studios in Mumbai that are great but haven't made it to our list, do let us know about them, in the comments section below.If you are serious about yoga and are considering a rigorous course, you might also want to check out the best yoga retreats in India.
Image Credits: Just Dial, Yoga Zoo, Shiv Holistic, Isha Yoga, Group On, Polka Cafe, Yoga.in, LBB, Shreyasretreat
Latest posts by Vibha Sharma
(see all)