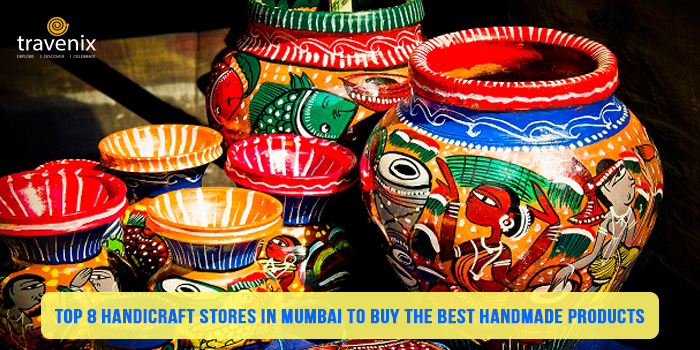 Top 8 Handicraft Stores in Mumbai To Buy the Best Handmade Products
No matter how expensive branded products may be, they can never compete with the charm that handicraft product come with. With rich, vibrant designs boasting of unique craftsmanship, handicraft products are the best picks for those who love art and culture.
Explore India's Diversity With Handicrafts
India's cultural diversity spoils us for choice when it comes to handicraft products. From the intricate Kalamkari designs to the vibrance of the Kutchi embroidery, there is something for all tastes. You don't necessarily have to stretch yourself or travel to distant places to buy these amazing handmade products; you can get them right here in the city. Follow us as we check out the best handicraft stores in Mumbai.
1) Central Cottage Industries Emporium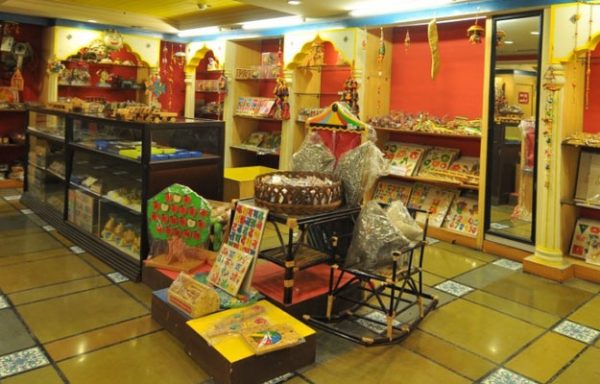 Located in major cities across the country, Central Cottage Industries Emporium is a one stop shop for handicrafts and home décor items. Owned by the Government of India, the shop showcases items made by artisans from all over the country. You'll find the best Pashmina shawls along with vibrant Kutchi designs, all at one place. You will also find a wide variety of brassware, marble work, silverware, jewelry, paintings and more.
Where: Fort, Colaba
2) Su:riti — The Culture Shop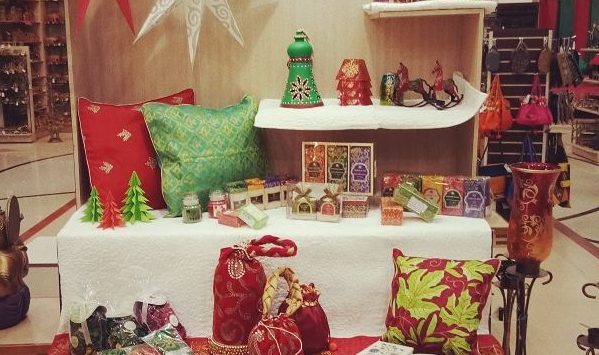 Su:riti's vibrant and aesthetically designed interior tells you about the variety of products that the store keeps. From beautifully carved furniture pieces to colorfully embroidered lanterns and cushion covers, you can find great designs for all of them here. You should also check out their range of key chains; the leather ones that are designed by artisans in Gujarat are particularly attractive. They keep having different exhibitions there, so do check with them about the latest collections there before you decide to drop in.
Where: Powai
3) The Museum Shop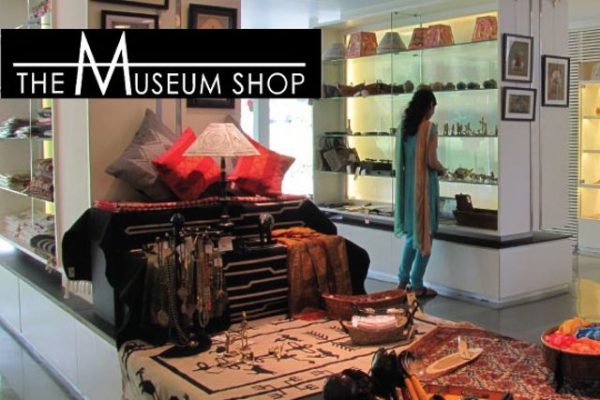 Located inside the ChhatrapatiShivaji Maharaj VastuSanghralaya, the Museum Shop was started to promote the Indian culture and art. Some artifacts at the shop are really unique; they are inspired by items kept in the museum. While the shops embroidered silk scarves, purses, table cloths and folders are popular memorabilia for those visiting the museum, they also keep books published by the museum, which will interest those who love to read up on history, culture and art.
Where: Fort
4) Maati Crafts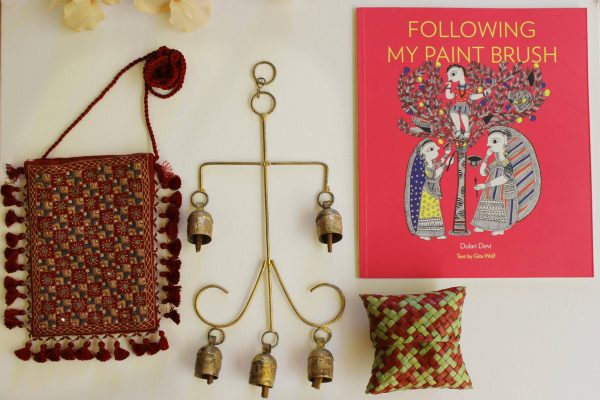 Started by friends Jayshree and Anita, Maati Crafts aims at creating a sustainable work environment for artisans from all over the country. You can get your hands on the fine Tussar silk scarves from Bhagalpur, the incredible Mushroo fabric from Kutch, hand woven baskets from Chettinad and a lot of other unique handicraft items. While seeing the stunning creations is an amazing experience in itself, Maati Crafts ensures that those living out of Mumbai or even the country do not miss out on the opportunity of buying these gorgeous handmade items. Check out their website; they ship their products across the globe.
Where: Powai
5) Baaya Design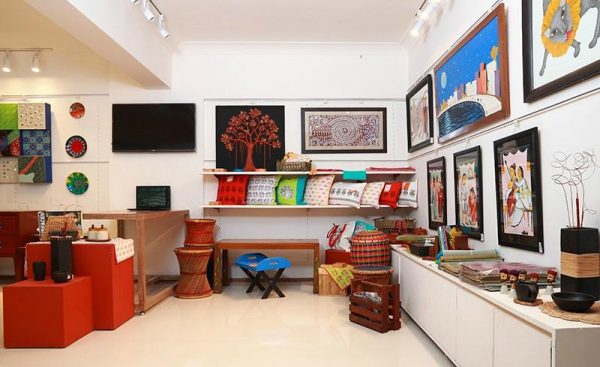 With a special focus on tribal and folk art, Baaya Design aims to combine tradition with modern designs. Their studio showcases some of the most vibrant and meticulously painted designs inspired by designs from Gond art, Kalamkari work, Kutch Lipaikam surface work, blue pottery tile work, Thangka art, Warli art and other forms of traditional Indian art. Their special range of gifting products includes artistically painted card holders, fancy candle holders, delicate vases, wood painted wall clocks, mandala paintings and a lot more.
Where: Lower Parel
6) The Bombay Store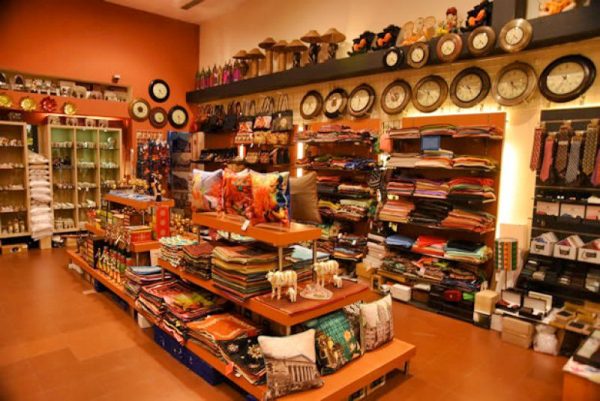 The Bombay Store, which recently celebrated its 100th anniversary, has an eclectic mix of traditional and contemporary handicraft items. With a fantastic selection of artifacts, bedroom furnishings, home decor accessories, tableware and fashion accessories, it is also features among the best gift shops in Mumbai. They also do custom designs, so you can really design your home the way you exactly want it to be. While their designs are really impressive, their prices might pinch your pocket.
Where: Fort, Lower Parel
7) The Bombay Paperie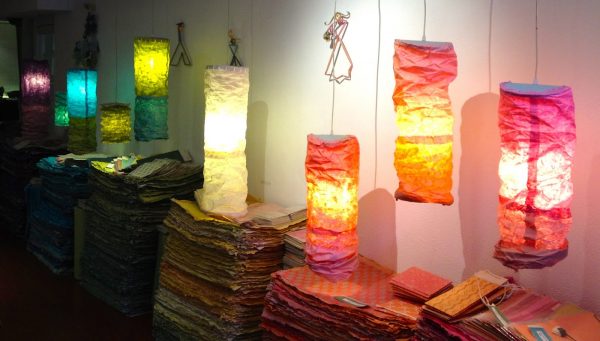 In the age of emails, if you're the odd one out who still swears by the magic of paper, The Bombay Paperie has got to be your favorite shopping spot in the city. The Bombay Paperie greets you with stacks of handmade paper, all neatly sorted by color. The variety of products that can be made out of paper is astounding; you have your usual notebooks, diaries and journals totally overshadowed by the colorful lamp shades, decorative flowers, envelopes and creative wall hangings.If you're a craft junkie yourself, you must not miss out on their creative kits.
Where: Fort
8) Contemporary Arts and Crafts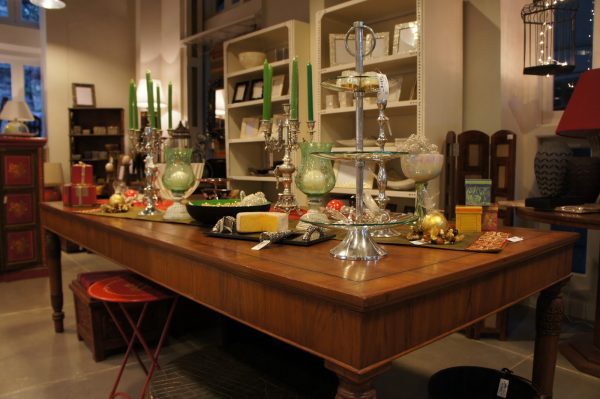 Conceived by architects and furniture markets in 1962, Contemporary Arts and Crafts sought to showcase Indian craftsmanship and advocate Indian products. At their plush 3500 square feet store in Fort, you can find studio pottery from Auroville, glassware from Moradabad and ceramic dinnerware from Aligarh along with brightly colored recycled moorah's and stools, industrial lamps and shelving units now, traditional Ikat bedcovers and Dokrah pieces from Orissa, along with a lot of other handicraft items.
Where: Fort
It's a delight to own handcrafted products because you know you care about art, preserving culture and respect the labor that goes into making it. Whenever you're heading out for shopping, do give these handicraft stores a visit. If you know of any other store that keeps beautiful handicrafts that we need to add to this list, do let us know about it in the comments section below.
Image Credits: Su:riti, Trip Savvy, Bombay Jules, Badgers in Bombay, Trip Advisor, ShopKhoj, in.musafir
Latest posts by Vibha Sharma
(see all)