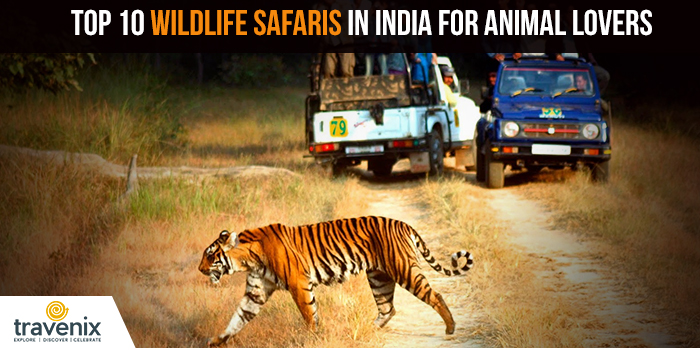 Top 10 Wildlife Safaris in India For Animal Lovers
India's vast landscape is a mix of forests, mountains, deserts and what not. We are blessed with a great diversity in not just landscape but also in flora and fauna. The best places to see this are the national parks and wildlife sanctuaries of India. While zoos do present the most attractive animals in front of you, seeing them in a wildlife safari in their own habitat is a different feeling altogether. 
Into The Wild
Wildlife safaris take you right into the bowels of dense jungles, far away from civilization, into the wild! Some of the best national parks in India also have great safaris. Join us on this tour to explore the wild side of India!
1. Ranthambhore National Park
Known for its royal tigers, Ranthambhore National Park in Rajasthan is spread across an area of 1334 square kilometres. An absolute treat for wildlife photographers, you can spot these animals roaming freely in the forests along with sloth bears, sambars and wild boars. The wildlife safari gives you a chance to see all these animals up close.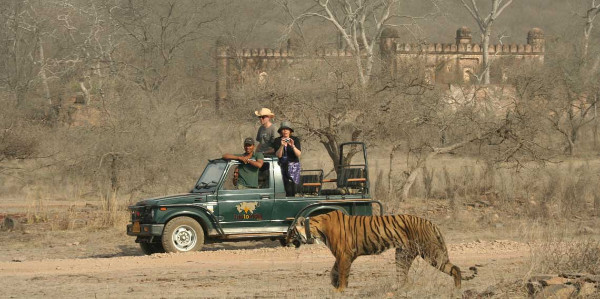 2. Jim Corbett National Park
Named after the famed hunter, Jim Corbett, this national park was indeed the first one in Asia. The wildlife safari takes you into the jungles to give you close encounters with tigers, which are the main attraction at this park, along with elephants, Himalayan tahrs, and serows. The best time to spot tigers is between February and May.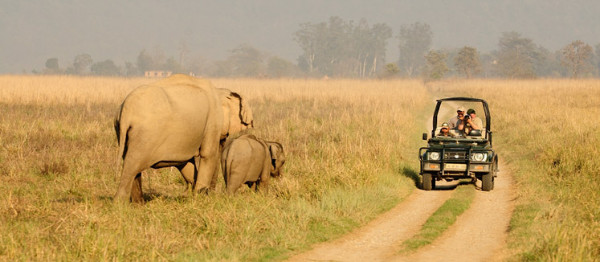 3. Hemis National Park
Spread across 4400 square kilometers, this national park in Ladakh is chilled throughout the year and if the weather is not enough to give you the chills, the sight of snow leopards here definitely will! The safari will not only give you some excellent views of the park but also that of other animals like Tibetan argali sheep and Ibex.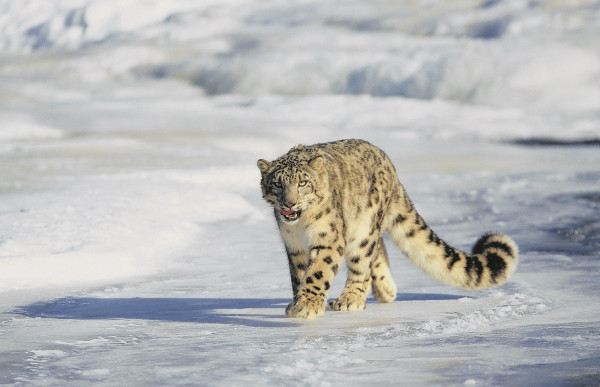 4. Gir Wildlife Sanctuary
Located in Gujarat, this place is best known for the majestic Asiatic lions. It is one of the few places where their population has sustained thanks to the conservation efforts, making it a unique safari. This is probably the only safari in the world to see these Asiatic lions. The journey will give you a close look at the life of the king of the jungle. You can also spot jackals, striped hyenas and Indian fox here.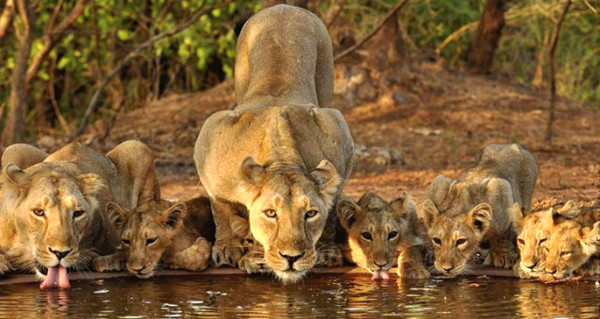 5. Kanha National Park
We've all come across this national park of Madhya Pradesh in books and cartoons of The Jungle Book. If you're looking to spot your very own versions of Sher Khan (Royal Bengal tiger), Baloo (bear)  and Bagh era (black panther), this is the place you should take a wildlife safari in. Kanha National Park gives you a chance to live your childhood dream, for real!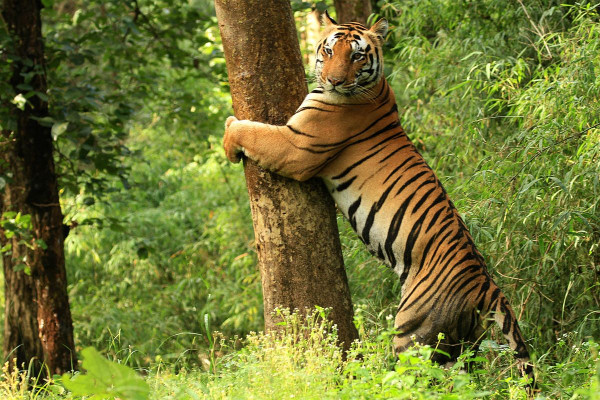 6. Manas Wildlife Sanctuary
This UNESCO World Heritage site in northeastern state of Assam has one of the most scenic wildlife safaris in India. Located on the India-Bhutan border, you will get a chance to do elephant rides, jeep tours and even raft excursions here. You can spot tigers, pygmy hogs and Indian rhinoceros among other animals. The India-Bhutan border passes through this national park and breaks it into two.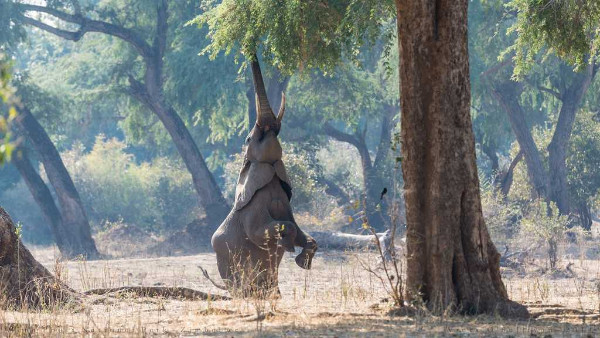 7. Satpura National Park
The dense forests of Satpura National Park in Madhya Pradesh are not for the faint-hearted. You can spot predators lurking around every corner of the jungle. Some of the animals you can see here are black bucks, spotted deer, pangolins, and leopards. The thrill is only increased by the rugged terrain of this region.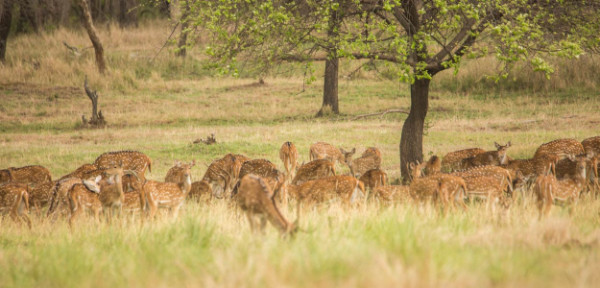 8. Sundarbans National Park
Sundarbans National Park is located in the Sundarbans delta, which is the world's largest forest cover of mangroves, in West Bengal. The safari is on boats and you can actually spot the royal Bengal tigers swimming in the waters here! It is the biggest tiger reserve in India and a must-visit for every wildlife lover.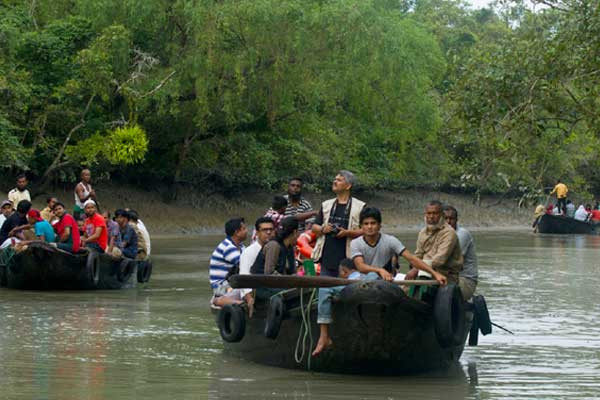 9. Bandhavgarh National Park
This national park in Madhya Pradesh used to serve as hunting grounds for Indian royals in the past and today it is the most densely populated tiger reserve in the country. On your safari, you can spot the royal Bengal tigers roaming freely in the jungles along with a host of other animals.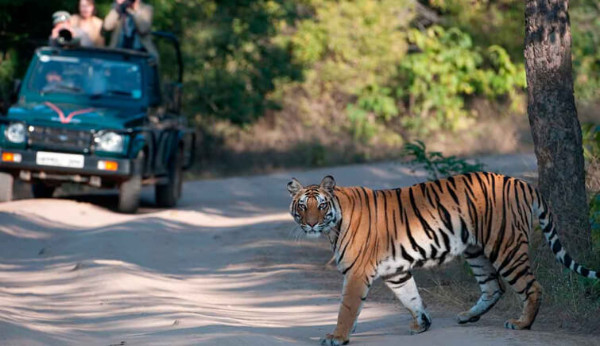 10. Tadoba National Park
Tadoba was declared a national park in 1955 and today it a great place in Maharashtra to spot tigers. You can also get to see leopards, barking deer, hyenas, and gaurs. The safari will take you to the main lake of the national park that is surrounded by dense forests. The lake itself is so beautiful that many people come on the safari to just see this natural wonder!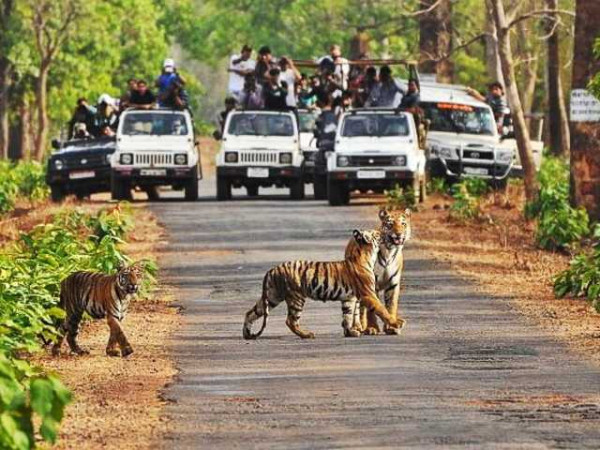 If you have been on any of the above wildlife safaris, do let us know how thrilling your experience was in the comments below. If you haven't, do make plans to go on one soon, it is definitely one experience you must not miss.
Image Credits: Ranthambhore Regency, Corbett National Park, Famous Places in India, Air The World, Tour My India, Wikipedia, Sundarbans National Park, Holidify, Travel d'globe, AannS Tourism
Latest posts by Vibha Sharma
(see all)