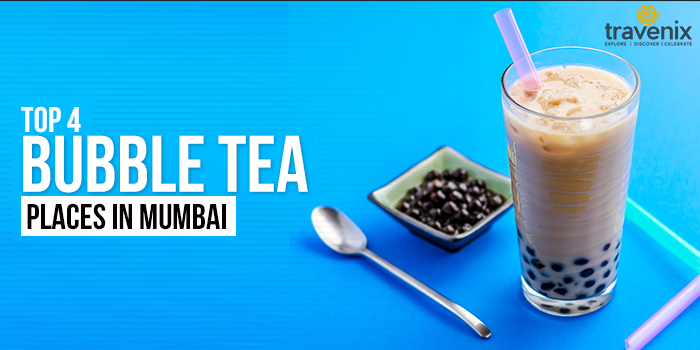 Top 4 Bubble Tea Places In Mumbai
If your idea of an ideal summer afternoon is sipping juices in shade, we've got something new for you. Bubble tea, a popular Taiwanese street staple is taking Mumbai by storm. It can be served either hot or cold and contains milk or fruit flavors. It also has actual tea in it, which is topped with fruit jellies and chewy tapioca balls.
Take A Sip
Mumbai's version of bubble teas has a lot of variety to keep your taste buds tingling. The drink gets its name because of the way it is prepared: it is poured into a cocktail shaker so that it forms air bubbles. Check out our favorite places in the city for bubble tea and head there to take a sip of this unconventional drink.
1. Dr. Bubbles Chai Specialist
With thirteen outlets in the city, Dr. Bubbles Chai Specialist is on a mission to get Mumbaikars addicted to their bubble teas. Generally, it is said that the original bubble tea flavors are more of an acquired taste. But, Dr. Bubbles Chai Specialist has a few desi flavors to suit the Indian palate. Chai and masala are our top picks from the desi flavors.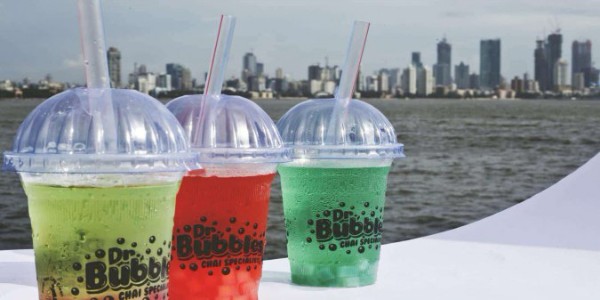 Other milk-based teas include chocolate, almond, hazelnut, and vanilla, while the fruit-based teas include peach, strawberry, and kiwi. Bubble tea already has tons of tapioca balls in it, but if you want to make the drink more flavorful, they also chocolate chips and jellies that you can add on top.
Where: Kandivali, Bandra, Vile Parle, Thane, Vashi, Carter Road, Seawoods, Ghatkopar, Malabar Hill, Kurla, Kalyan
2. Tea Trails
A hotspot for tea-lovers, this cafe has a wide range of teas from all around the world: from Chinese Green Tea to Japanese Sencha and Taiwanese bubble tea, they have a lot of exotic varieties. Undoubtedly, one of the best tea cafes in Mumbai, their other varieties often tend to overshadow the bubble tea section of the menu, but it absolutely deserves your attention.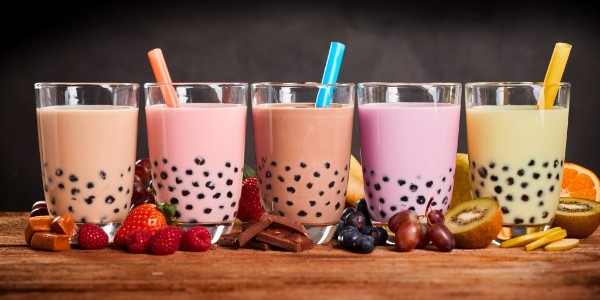 Along with the classic fruity flavors, they also have special varieties — Their Detox Latte Bubble Tea has special herbs and spices infused in it, while Vegan Chocolate Pearl tea teams up soy milk with dark chocolate. If you can't decide between ordering a dessert or a bubble tea, go for their hybrid sweet treat, Tea Trails Bubble Tea Sundae.
Where: Vile Parle, Naupada, BKC, Majiwada, Ghatkopar, Bhandup, Andheri, Wadala, Seawoods
3. Wok Express
Wok Express' compact wok boxes have been a savior every time we're craving some Oriental food but are in a hurry. Compact and customizable, there is no way they can never go wrong with their woks. To complete their all- Asian menu, they also have three different varieties of bubble teas: classic, fizzy and milky.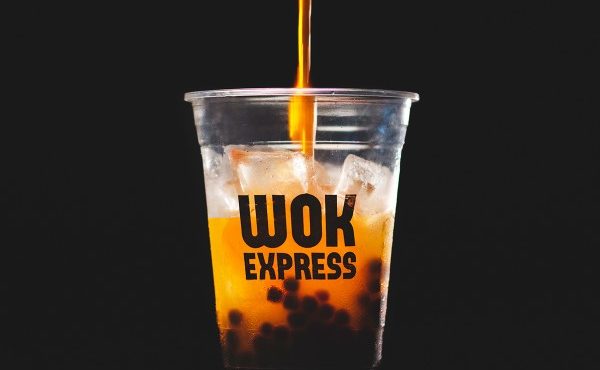 These include the usual lemon and peach iced teas along with some unique combinations (minty and strawberry mojitos, mango-basil, salted caramel and popcorn). They also have special combo offers as well; if you buy a wok or a bao, you can get a bubble tea for only Rs 50! Going by how refreshing they are, the combo is truly a steal deal.
Where: Pali Hill, Thane, BKC, Churchgate, Kemps Corner, Vile Parle, Goregaon, Kopar Khairane, Airoli, Kurla, Fort, Kandivali, Chembur, Malad West, Andheri, Ghatkopar, Lower Parel
4. Burma Burma
A haven for Oriental cuisine, Burma Burma has been the talk of the town since it opened. Burma Burma'soaring popularity ensures that it is always crowded. We'd recommend you get a booking done in advance if you are planning to go there. One of the few restaurants that serve Burmese cuisine, this restaurant gets full marks for making the food as authentic as possible.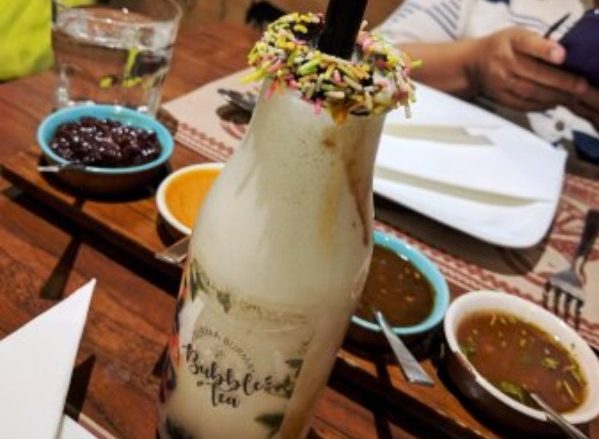 Their Khao Suey, Burmese Falafel, and Samosa Soup are the most popular items from the food menu, but if you are heading for a quick evening snack, do give their teas a try. There are quite a lot on offer, but for a summer evening, we think their classic bubble teas are the best picks. It is flavorful and value-for-money, we promise!
Where: Kothari House, Allana Centre Lane, MG Road, Behind Mumbai University, Fort
Are you adventurous enough to try the unique bubble teas in town? Tell us which bubble tea flavors you liked the most in the comments section below. If we are missing out on any amazing bubble tea centers in Mumbai, do mention it too.
Image Credits: Zomato, minifoodescapades, Asia Trend, Trip Advisor
Latest posts by Vibha Sharma
(see all)