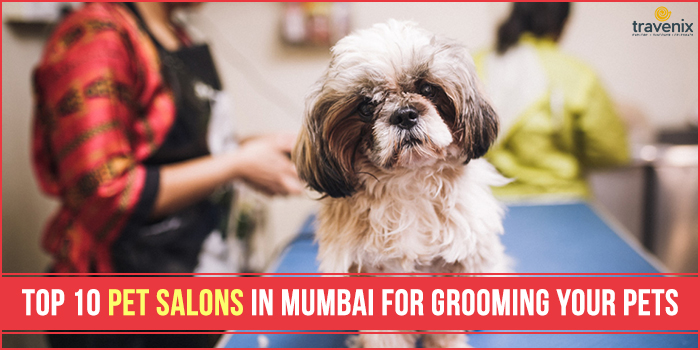 Top 10 Pet Salons in Mumbai For Grooming Your Pets
Pet parents in Mumbai are going an extra mile to ensure that their pets get the best pampering sessions that they deserve. So, it doesn't really come as a surprise that pet salons are mushrooming all across the city.
Pamper Them Well
Royal baths, fragrant oil massages, special haircuts and grooming services — these pet salons have everything that will brighten up your pet's day. These pet salons have highly qualified professionals, so you don't have to worry about leaving your pets alone with them; they'll make them comfortable. For all the pet parents out there looking for a good pet salon around them, we've listed down the best spas and salons in Mumbai.
1. Pet Pamperer
Pet Pamperer is the ultimate destination for a perfect dose of fun for your pet — they have a pet boutique, a pet grooming salon, and a pet daycare center. Their team has a lot of experience with pets, so you can be assured that your pets will be comfortable. For grooming and massages, tell them about your pet's requirements and they will help you choose the best available treatments.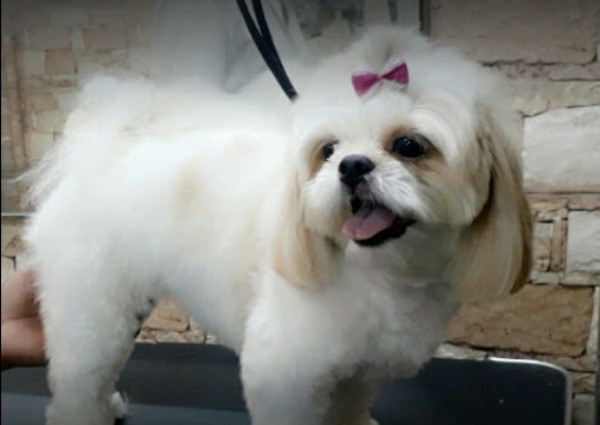 Where: Shop No: 11, Sterling Society, Sundarvan Complex, Off Lokhandwala Road, Andheri West, Lokhandwala, Oshiwara
2. Whiskers And Tails
Along with high-end massages and spas, pet hygiene is high on the agenda at Whiskers And Tails. They have special packages for dogs as well as cats which include brushing, bathing, ear cleaning, eye cleaning, nail cleaning and tick and flea treatments.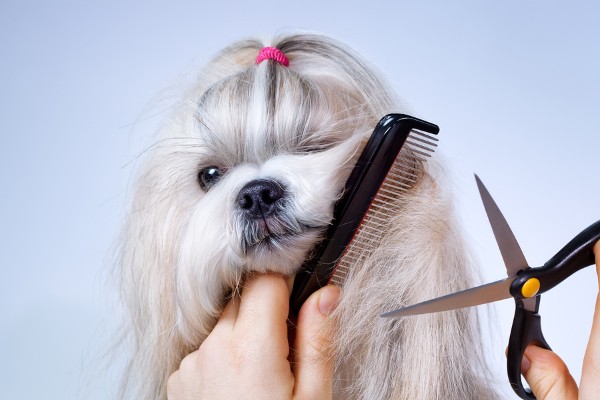 Where: Sierra Towers, Shop No. C/14, Lokhandwala Township, Akurli Road Kandivali East
3. Dawgz
A passionate animal-lover, Aneesha Rai opened up Dawgz in 2009 when she was unable to find quality pet care for her own dog. Whether you are looking for a royal, frothy bubble bath or a basic nail and hair grooming session for your pet, Dawgz has it all. Check out their special aromatherapy if you want to give your pet a truly unique experience.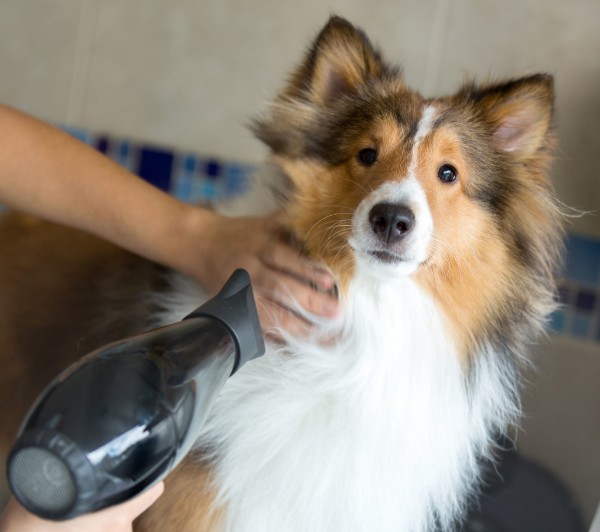 Where: B3, Snow White C.H.S.,18th Road, Opp. Fab India,Khar West
4. Oh My Dog
Ohh My Dog has been fostering the canine culture for over five decades now; so their dedication is unmatched. It is one of the best pet stores in Mumbai and the excellence extends to their grooming services as well.They even have a café dedicated to pets where pet lovers often organize fun events.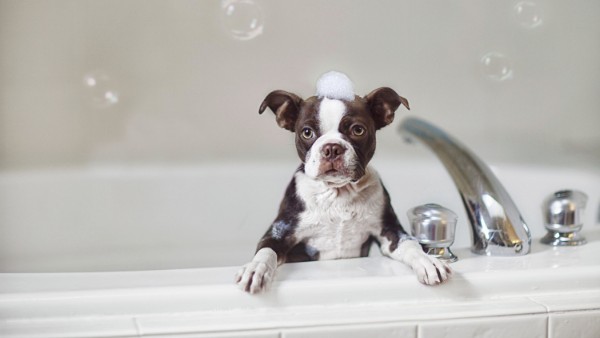 Where: Shop No 4, Canfield Society Ashoka Academy, NextTo Noble Medical, Lokhandwala, Andheri West
5. All 4 Pet Care
A pet shop, grooming store and clinic — All 4 Pet Care is all in one. Their food section is filled with bones, treats, biscuits, and food supplements; it's got everything that your canine will 'pawsibly' need! Additionally, they also have cozy little beds and blankets for your baby pets so that they can always stay warm.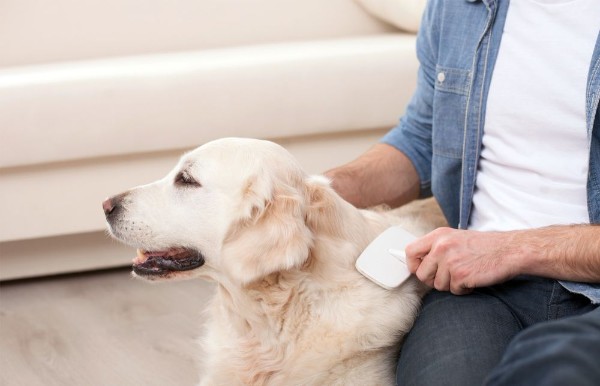 Where: 2, Hawai Enclave, G.L. Compound, Near Hiranandani Hospital, Powai
6. Dogaholics
With over five years of experience in the pet grooming industry, Dogaholics is a trusted name for pet owners in Andheri who are wary of their pets ending up with a weird cut. Their staff is well-trained and they also take courses on grooming for those who are interested in learning it themselves.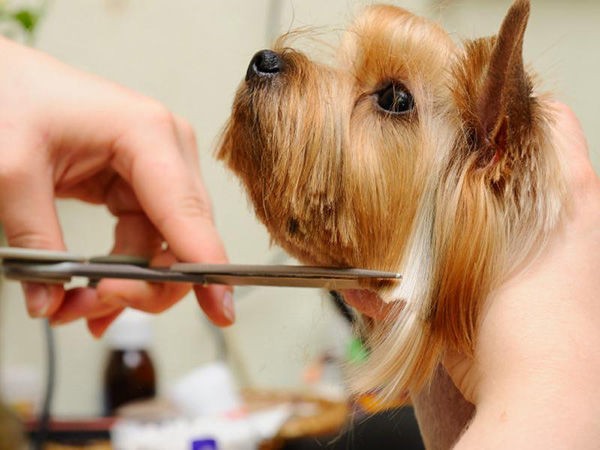 Where: Shop No. 4, Utsav Building No-13, MHADA Oshiwara, Andheri Link Road, Andheri West
7. Wagger House
Wagger House's quirky and colorful interiors give out a peppy vibe, but wait till your pet meets the groomers. They are super-friendly and know just the right cut and treatments for your beloved pets. Their clientele also includes some of the best pets who have gone on to bag awards at various pet shows!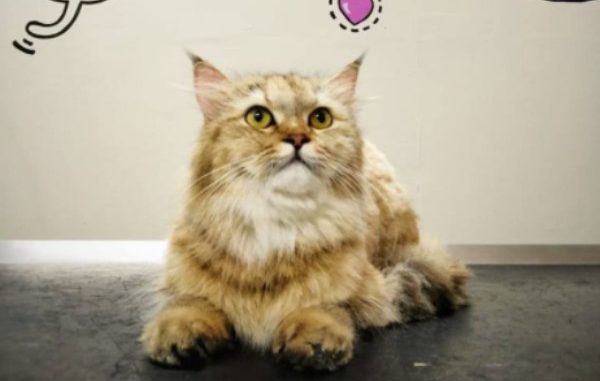 Where: Shop #3, Juhu Abhishek Apts, G-wing, Juhu Versova link road, below Zaf Club, Andheri (west)
8. Mumgroom
Mumgroom believes that regular grooming isn't an option; it's a necessity. So, they have special bi-weekly and monthly packages that take care of your pet's ear cleaning, nail clipping, hair trimming and more. For cats, they understand that some cats may be less hairy and will not require much grooming. So, they have special cheaper packages for them.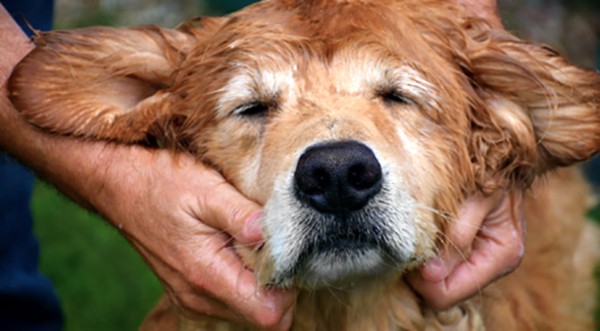 Where: 400076, Hiranandani Gardens, Powai
9. Pawfect 
Pawfect offers deep conditioning, de-shedding, dry grooming as well as anti-fungal treatments for your pets. To give your pet a cooling treat in this harsh summer, opt for their menthol baths; they will leave your pet refreshed.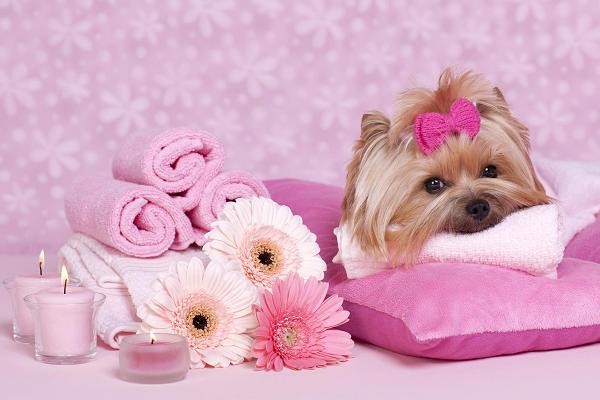 Where: Grant Road (W), Bomanji Petit Road, Cumballa Hill
10. The White Collar
At the White Collar, they make sure that your pet's overall well-being is taken care of — along with grooming services and therapeutic massages, they also provide nutritional counseling. You can buy pet food, grooming products, accessories, toys, and treats at their store itself. If your pet's birthday is around the corner, make sure you take a look at their cake section as well; they specialize in birthday cakes.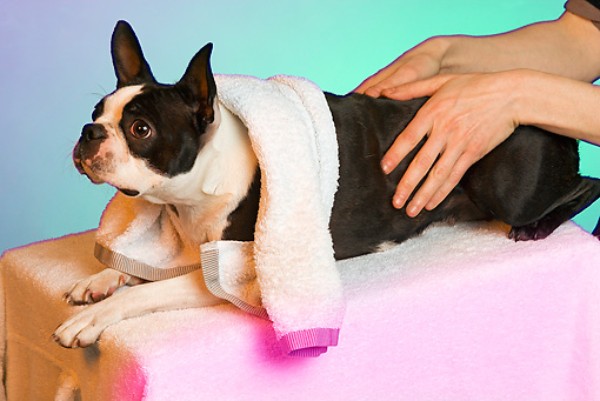 Where: Kiran Kunj, Ground Floor, Road No. 24, Saint Theresa Road, Opp. Elbo Room, Khar West
Know of any other amazing pet salons and spas where your pet had a great experience? Do let us know in the comments section below.
Image Credits: Pet Pamperer, www.annies-petsalon.com, www.greendognw.com, Baymeadows Animal Hospital, Wagger House, 1188.lv, PetSmart, Shared, Rover.com, CNBC
Latest posts by Vibha Sharma
(see all)