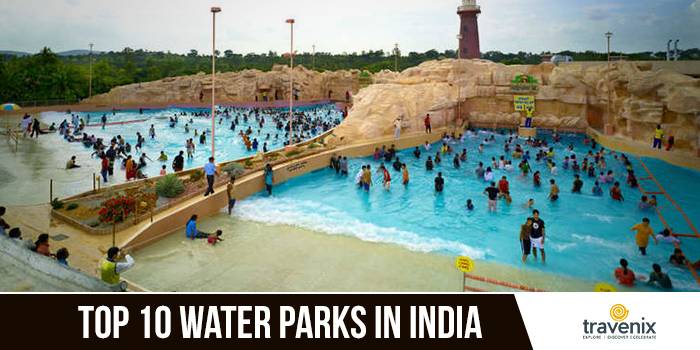 Top 10 Water Parks In India
During summer vacations, you've got all the time to roam around and explore the best travel destinations around the world, but the scorching sun is a deterrent for most people planning to step out. If you're looking to have a fun time while escaping the heat, head to a water park near you.
Make A Splash!
For those in Mumbai, we've already done the research and have listed it before in our article on the best waterparks in Mumbai. But even if you aren't anywhere near the city, you've got a lot of options to choose from. Join us as we skim through the best water parks in India.
1. Adlabs Aquamagica
Adlabs Aquamagica is a part of the Adlabs Imagica theme park, which is modeled after Universal Studios in Hollywood, USA. When you hear that, your expectations automatically soar. Thankfully, the waterpark lives up to all the hype.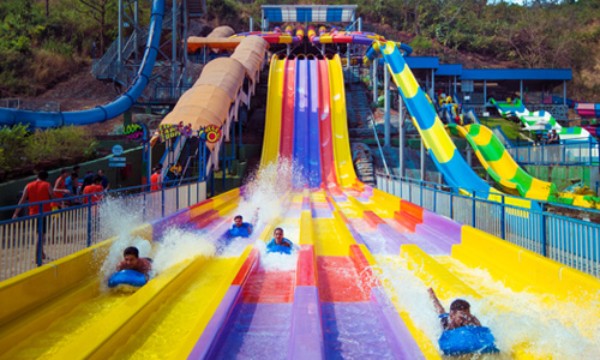 Their Loopy Woopy scores high on the thrill meter: it leaves you breathless as you plummet through a 39-feet vertical drop into a 360-degree looping slide. While weekends might seem like an ideal time to visit, try to schedule your visits on Wednesdays. It'll be less crowded and they have a special discount too.
Where: 30/31, Sangdewadi Khopoli Road, State Highway 92, Off Mumbai-Pune Expressway, Khalapur, Khopoli, Maharashtra
Cost: Rs 600 onwards
Timings: 10:30 AM – 07:00 PM
2. Wonder La
Wonder La has amusement parks in Kochi and Hyderabad too, but the one in Bangalore is truly spectacular. It has more than 60 land as well as water rides that can ensure that you have an entire day of fun and frolic.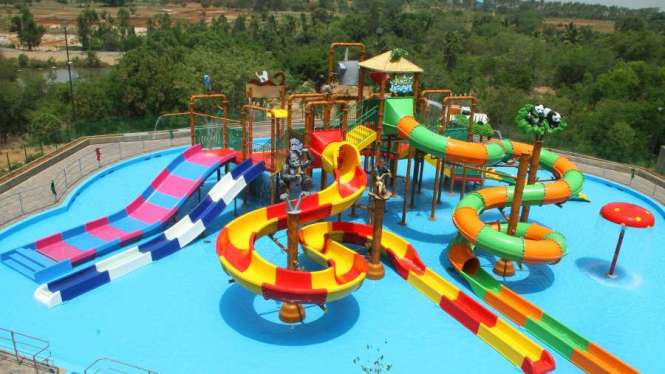 Along with water slides and lazy river, they also have a special Rain Dance arena where you can unwind if the afternoon sun gets a little too strong. If you're planning a trip there, make sure you book at least 10 days in advance, they have a special discount for that.
Where: 28th Km, Mysore Road, Bengaluru, Karnataka 
Cost: Rs 900 onwards
Timings: 11.00 AM — 08:00 PM
3. Appu Ghar Oysters
Appu Ghar was one of the first water parks in India when they started out in New Delhi. Expanding their reach into Gurugram, Appu Ghar Oysters has reinvented itself to come up with a more exciting venture.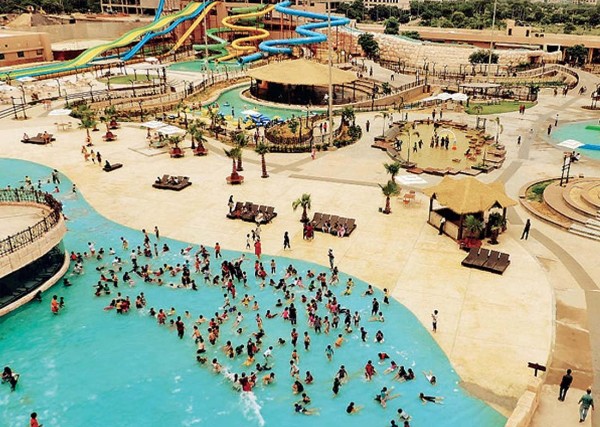 Oysters' Oh My Gurgaon water ride is one of the tallest and the steepest water rides in India. In the ride, you are dropped into a 45-degree loop with water gushing at a speed of 60 km/hr. The drop may seem overwhelming but it'll leave you with an adrenaline rush for sure!
Where: Adjacent to HUDA City Centre Metro station, Sector 29, Gurugram, Haryana
Cost: Rs 800 onwards
Timings: 11.00 AM — 07:00 PM
4. Worlds of Wonder
Worlds of Wonder has a reputation for maintaining its rides as well as pools extremely well. It is an ideal family park because there is a good balance between kids and adult rides in this amusement park.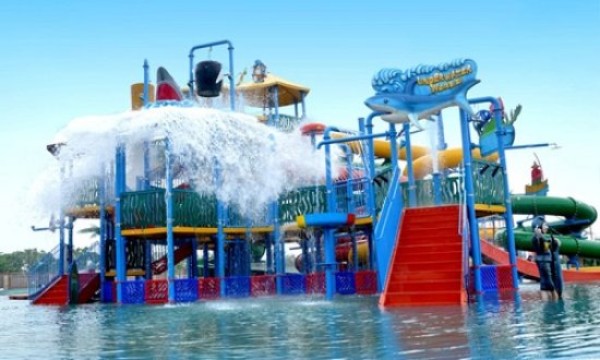 They have more than 20 different water and land rides, out of which Rapid Race and Rocking Roller are the most popular ones. Along with space for rides, they have a separate venue for birthday parties or any special occasions.
Where: Sector-38 A, Entry Gate No. 11, Entertainment City, Adjacent The Great India Place Mall, Noida, Uttar Pradesh 
Cost: Rs 600 onwards
Timings: 10:30AM – 7:00 PM
5. Fun 'N' Food Village
Fun 'N' Food Village promises a day's outing in New Delhi that you'll remember for all the fun you had. Its water channel runs up to a length of 400 feet, so you can float around and laze to your heart's extent for as long as you want. It has more than 22 water rides that include The Lazy River, Water Slides and more.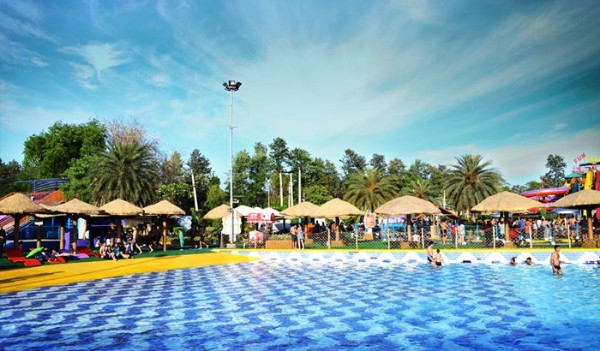 Where: Gurgaon Road, Kapshera, New Delhi
Cost: Rs 800 onwards
Timings: 10:30AM – 6:30PM
6. Water Kingdom
While the contemporary amusement park, Essel World gets attention of tourists throughout the year, Water Kingdom's popularity particularly shoots up every year after March. One of the oldest water parks in the country; it is also the largest one in Asia. We love the water coaster ride there, but it is an adults-only ride. But your kids can splash away in their wave pools, rain dance and water slides.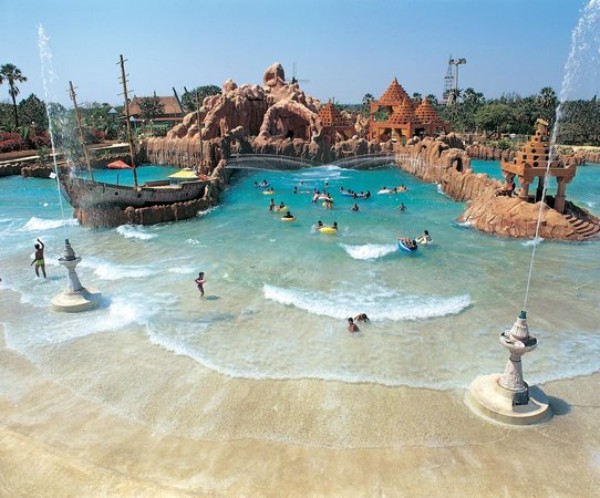 Where: Global Pagoda Road, Gorai, Borivali West
Cost: Rs 699 onwards
Timings: 10 AM – 8 PM
7. Nicco Park
For all those who seek adventure in Kolkata, Nicco Park is one of the best options available out there. Nicco Park's rides are not innovative but even the entry fee for the park is extremely cheap. Their Eiffel Tower exhibit grabs all the eyeballs for photo ops, while River Cave and Giant Cyclone take the cake when it comes to thrill.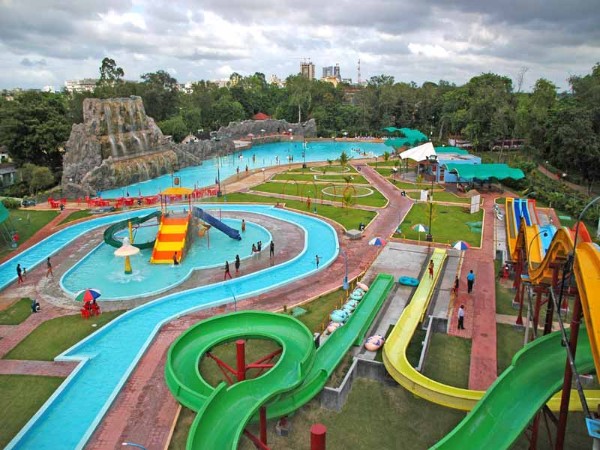 Where:  Jheel Meel, Sector IV, Salt Lake City, Kolkata, West Bengal
Cost: Rs 200 onwards
Timings: 10.30 AM — 07:30 PM
8. MGM Dizzee World
MGM Dizzee World is a wonderland that will charm you with its vibrancy. It's an amusement park that knows what works for family entertainment well; so along with kids play areas and rides, they have roller coasters, water slides, wave pools, boating, amphi-theatre and more.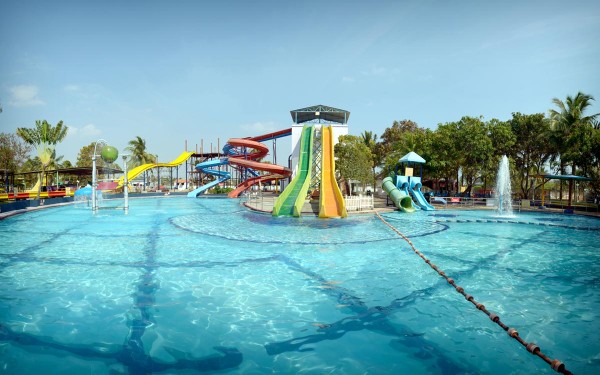 Where: 1/74, East Coast Road, Muttukadu, Chennai
Cost: Rs 700 onwards
Timings: 10.30 AM — 06:30 PM
9. Aquatica Water Park
One of the largest water parks in eastern Indian, Aquatica Water Park has a number of exciting rides that can make your summer vacation memorable. Black Hole, Aqua Dance Floor, and Niagra Falls are some of the most popular water rides while their go-karting track attracts a lot of youngsters.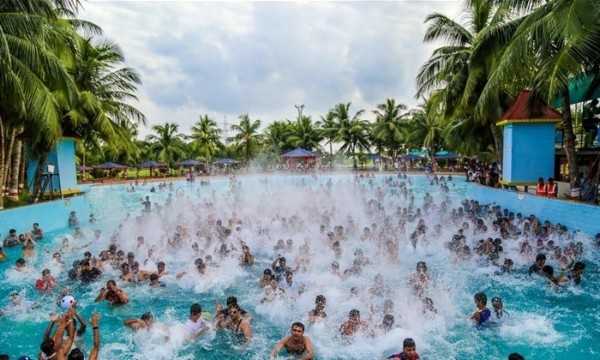 Where: Kouchpukur, P.O Hathgachia, P.S.: K.L.C, Near Rajarhat Township, Kolkata, West Bengal
Cost: Rs 450 onwards
Timings: 10.00 AM — 06:00 PM
10. Funcity Surya
Funcity Surya is an amusement park that has an in-house water park that goes by the name of Wunder Water. With six landing pools, 17 water slides and a dozen of other fancy water rides, it has enough to keep you entertained for a whole day! Don't miss out on their Typhoon Tunnel, Red Dragon Slide, and Crazy Cruise while you're there.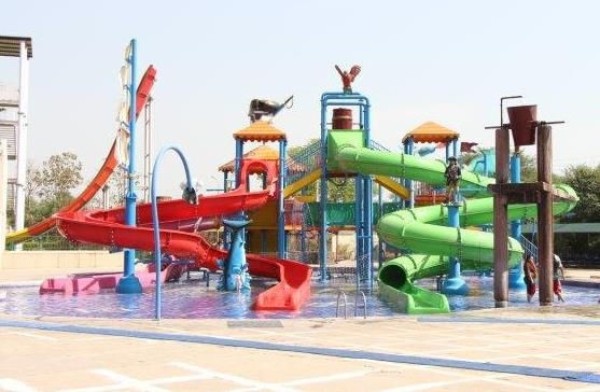 Where: Chandigarh-Nada Sahib Gurudwara Barwala Road, Near Ramgarh, NH – 72, Chandigarh
Cost: Rs 500 onwards
Timings: 10:00AM – 7:00PM
Have you been to any of these water parks before? Share with us your experiences and also let us know which rides you enjoyed the most, in the comments section below.
Image Credits: MakeMyTrip, Imagica, Wonderla, We Are Gurgaon, TripAdvisor, Just Dial, Apna Coupon, MGM Dizzee World, Amazing India Blog, TourMyIndia
Latest posts by Vibha Sharma
(see all)