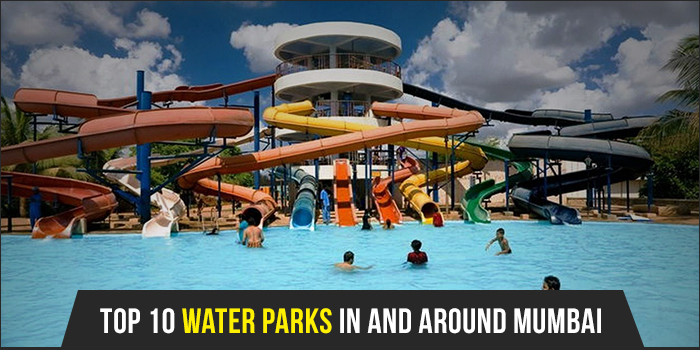 Top 10 Water Parks In And Around Mumbai
With summer holidays beginning, Mumbaikars are already looking for quick weekend getaways to get some relief from the Mumbai heat. But if you don't want to go away too far, take a look at some of the best water parks in and around Mumbai.
Welcome Summer With A Splash!
Full of water slides, wave pools and river rapid rides, these water parks are bliss for all the water babies out there. Huddle up with your friends, find the water park that's the nearest for you and have a fun weekend with them at these places.
1) Water Kingdom
While its contemporary amusement park, Essel World gets attention of tourists throughout the year, Water Kingdom's popularity particularly shoots up every year after March. One of the oldest water parks in the country; it is also the largest one in Asia. We love the water coaster ride there, but it is an adults-only ride. But your kids can splash away in their wave pools, rain dance and water slides.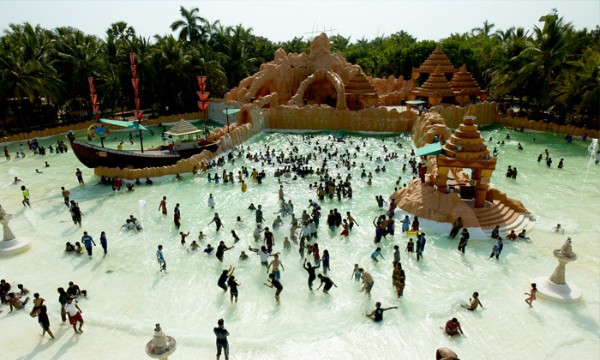 Where: Global Pagoda Road, Gorai, Borivali West
Cost: Rs 699 onwards
2) Tiku-Ji-Ni-Wadi
Located about 40 kilometers away from the main city of Mumbai, Tiku-Ji-Ni-Wadi's lush green surroundings attract those who want to enjoy an adventurous holiday while being close to nature. Along with giant water slides and kiddie pools, they also have a lazy river water ride where you can just sit back and float away leisurely in water! Their dinosaur park is also a hit among kids.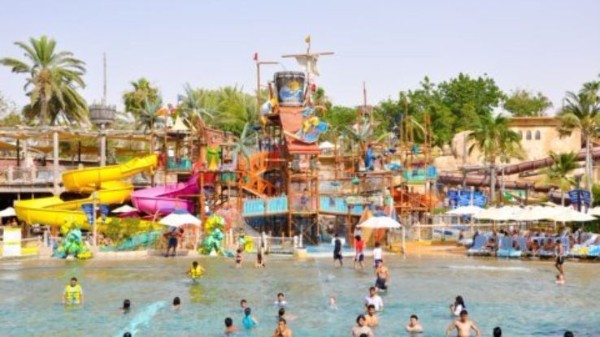 Where: Ghodbunder Road, Manpada, Opp Tata Power House, Thane
Cost: Rs 700 onwards
3) Suraj Water Park
This 17-acre water park in Thane has won numerous awards for its excellence; it has even been listed in the Limca Book of Records for six times for various achievements! The water park boasts of having the longest tunnel ride in Asia and has a unique cave which is made out of fiber-glass.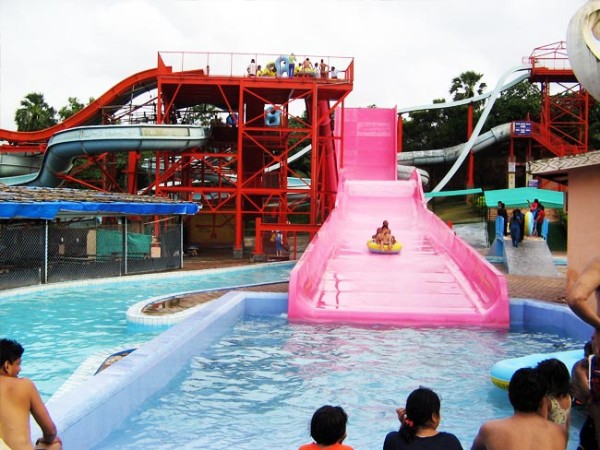 Where: Ghodbunder Highway, Thane (W), Thane
Cost: Rs 650 onwards
4) Imagica Water Park
Adlabs Imagica is the den of all adventure: it has a theme park, a snow park, a gaming zone and a water park. All of this is housed in their huge 300 acre park which is located on the Mumbai-Pune Expressway. Their Loopy Woopy scores high on the thrill meter: it leaves you breathless as you plummet through a 39 feet vertical drop into a 360-degree looping slide. While weekends might seem like an ideal time to visit, try to schedule your visits on Wednesdays. It'll be less crowded and they have a special discount too.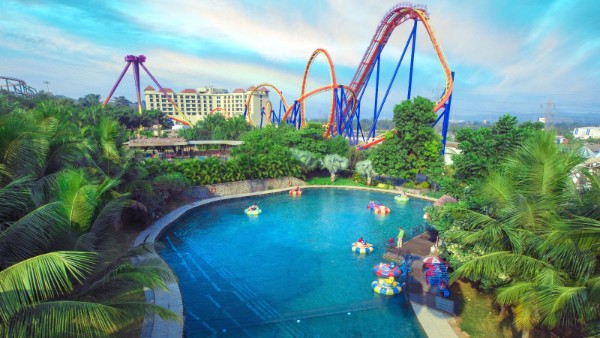 Where: 30/31, Khopoli-Pali Road, SH 92, Taluka Khalapur, District Raigad, Sangadewadi
Cost: Rs 600 onwards
5) Great Escape Water Park
The Great Escape is located among the picturesque mountains of Pelhar, so just as its name suggests, it is a 'great escape' from the humdrum of the routine life in Mumbai. It has over a dozen water slides, but our favorite remains the monstrous 40 feet slide that will get your adrenaline racing.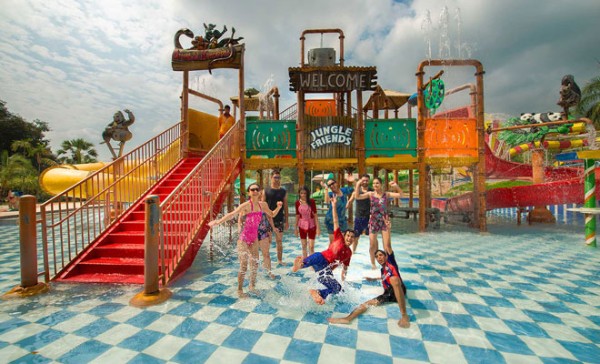 Where: Parol – Bhiwandi Road, Off Vajreshwari Road, Bombay-Ahmedabad Highway, Virar (East), Thane
Cost: Rs 750 onwards
6) Ammu Water Park
Ammu Water Park is located just 12.5 away from Kalyan, so even if you make a spontaneous plan, most of your travel can be covered in a local train journey. The water park features a wave pool, water slides, rain dance as well as a special pay park for kids. Your kids will love the mini train and mini space shuttle rides there!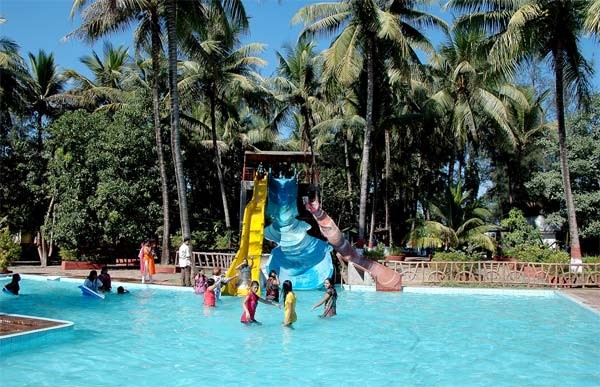 Where: Apti Road, Off Kalyan Murbad Road District Thane, Vaholi
Cost: Rs 500 onwards
7) Shangrila Resort
Spread over an area of 15 acres, Shangrila Resort is perfect for a fun family holiday away from the city. Along with the regular water rides, they have a special family slide where you experience the thrill of sliding away hand in hand with your loved ones. For those who like to be more cautious, they also have smaller slides and a fun rain dance arena.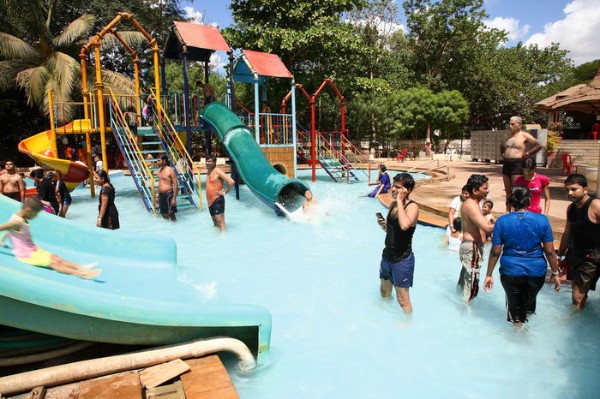 Where: Mumbai-Nashik Highway, Bhiwandi By Pass End, Gangaram Pada, Vadpe, Bhiwandi, Thane
Cost: Rs 600 onwards
8) Anand Sagar Water Resort
Anand Sagar Water Resort is situated only a stone's throw away from Arnala Beach. So, after a day of thrilling activities and water rides, you can head to the beach for a scenic sunset. Most of their slides are not at all dangerous, so you can leave your kids to enjoy by themselves without worrying about their safety.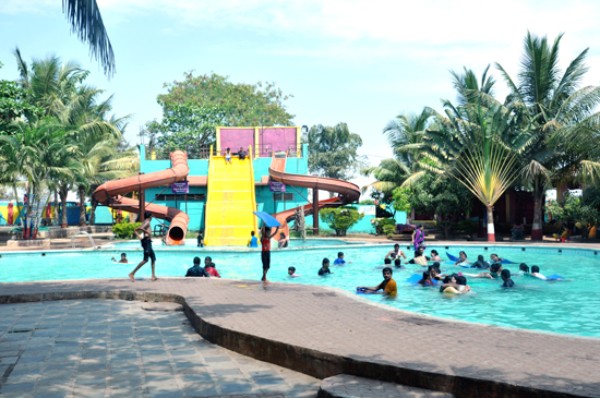 Where: Off Anand Nagar MIDC Highway, Ambernath East, Thane
Cost: Rs 250 onwards
9) Nishiland Water Park
Nishiland Water Park's main attraction is its 'Wave Pool' which features six different kinds of artificial waves. Just try to stand strong as the mighty force of the waves crashes into you and tries to take your balance away. Expect some real adventure as you take on their 'Body Slides' and 'Speed Slides'; they are not for the faint-hearted.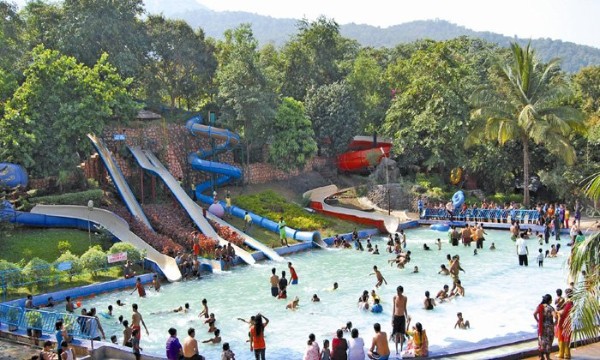 Where: NH4, Kandroli Tarf Wankhal, Maharashtra
Cost: Rs 300 onwards
10) Shanti Sagar Water Park
Summon your inner child as Shanti Sagar Water Park is a place to lose all your inhibitions and just let loose. Try their Family Slide, Mushroom Slide and Laughing Joke to fulfill your quota of thrill.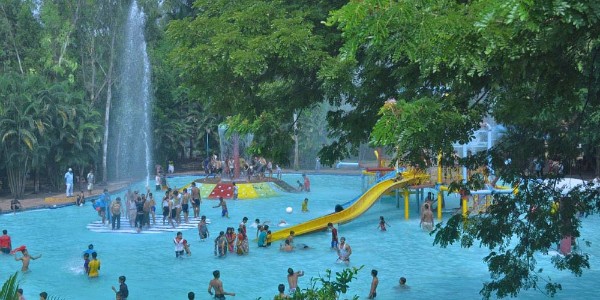 Where: At Vasat, Near M.I.D.C. Pump House, Ulhas River bank, P.O.Jambhul, Ambernath West, Maharashtra 421505
Cost: Rs 200 onwards
Have been to any of these water parks yet? Do let us know about your experience in the comments section below. Also, check out some of the best fun places in Mumbai to visit with your friends during the summer holidays.
Image Credits: Hello Travel, Apna Coupon, Suraj Water Park, Adlabsimagica, Greatescape, Hotellinksindia, Shangrila Resort, The MumbaiMall, Showincity, Anandsagarwaterpark
Latest posts by Vibha Sharma
(see all)