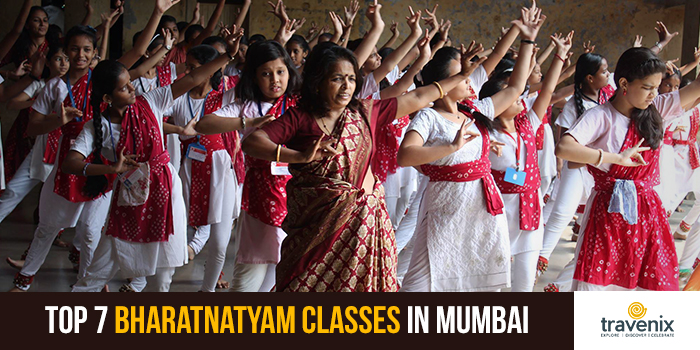 Top 7 Bharatnatyam Classes in Mumbai
Bharatnatyam is a major Indian classical dance form and it involves a solo dance performed by women. While it originated in Tamil Nadu, thousands of people all over the world learn it today. Mumbai too has many places where Bharatnatyam is taught. 
All The World's A Stage
Bharatnatyam is a tough dance form which involves a series of artistic steps combined with a great number of facial expressions. The facial expressions themselves are supposed to convey a complete story to the viewers. To learn such a dance form, you must learn it from the best. Thankfully, there are some amazing dance classes in Mumbai. Let's check out some of the best Bharatnatyam classes in Mumbai!
1.  Ila Dalal Dance Academy
Ila Dalal Dance Academy offers a complete step-wise curriculum to learn Bharatnatyam right from scratch. Taught by the well-experienced dance teacher Minaxi Srivastava, this academy in Mahalaxmi also offers certificate courses to make you an expert in the dance form.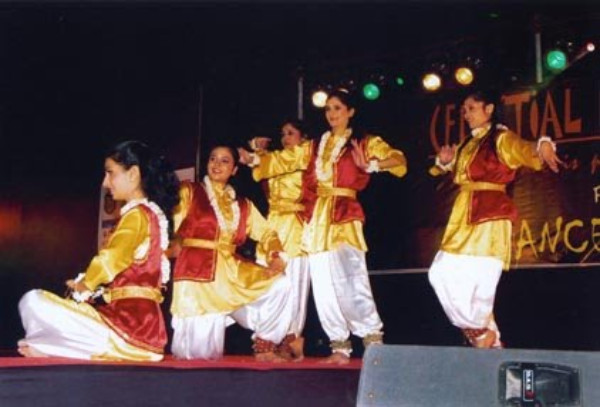 Where: Modern Centre, B- Wing, 1st Floor, Guruji Marg, Off Saat Rasta, Mahalaxmi -East, Mumbai, Maharashtra 400011
2. Nalanda Dance Research Centre

Nalanda Dance Research Centre is a great place to learn classical Indian dances. It is also the only dance institution in the country to be recognized as a Scientific and Industrial Research Organisation by the Ministry of Science and Technology, Government of India. Established in 1973, this place has given traditional training in Bharatnatyam to thousands. They also have departments for postdoctoral and fundamental research in classical dancing.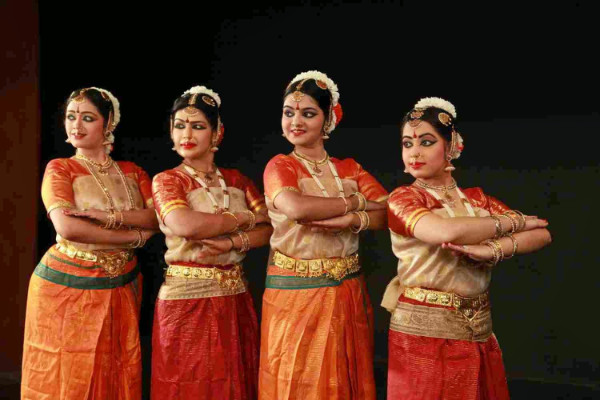 Where: Plot A-7 / 1, N.S.Road No.10, J.V.P.D. Scheme, Vile Parle West, Mumbai, Maharashtra 400049
3. Takshashila Dance Academy
This dance academy has taught over 250 students and made them experts at Bharatnatyam. Established in 1990, this school accepts students from the young age of 6 and starts moulding them and teaching them this beautiful art. They regularly perform at dance festivals around town.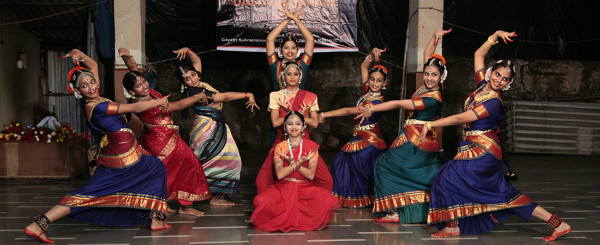 Where: Vashi, Sanpada
4. Nrityangan Academy of Fine Arts
Nrityangan Academy was founded in 1992 and is affiliated to the Bharatiya Sangeet Samiti. Founded with the aim of preserving Indian culture, they have taught Bharatnatyam to hundreds of students since then. They also teach folk dances and have both theoretical and practical training sessions. Moreover, they even have year-end examinations by external examiners.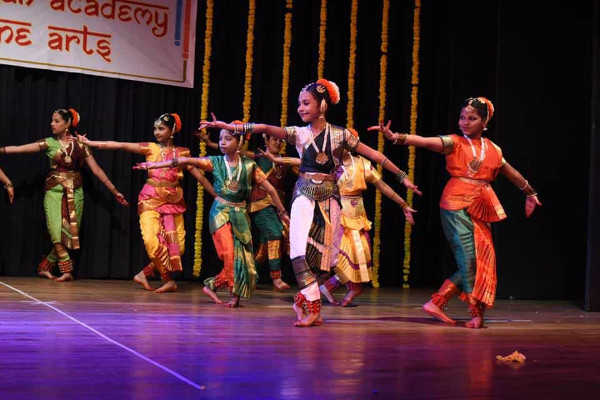 Where: A-504, Sarla Garden, Nehru Road, Vakola, Santacruz East, Mumbai, Maharashtra 400055
5. Brahmnaad
Brahmnaad was founded by Rupak Mehta and Deepak Mazumdar. It focuses on teaching young talent classical Indian dance forms like Bharatnatyam. They also regularly organize dance events and sessions with prominent artists. Moreover, they have year-end examinations in both theoretical and practical aspects of the dance form. Many boys have been a part of this organization too as Deepak Mazumdar has mastered the art-form in a manner that is suitable for male presentation.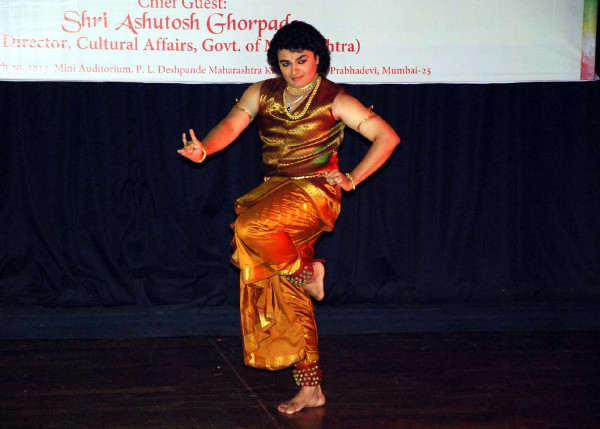 Where: Rachana Sansad, 278 Shankar Ghanekar Marg, Prabhadevi, Mumbai, Maharashtra 400025
6. Soundarya Natya Kalalaya
Soundarya Natya Kalalaya was established in 1980 with the aim of teaching Bharatnatyam. Since then, they have taught hundreds of students, many of whom were as young as 6! Those who have learned at this school have performed on large stages and have brought laurels to the school. They even train students who are looking to appear for government recognized examinations.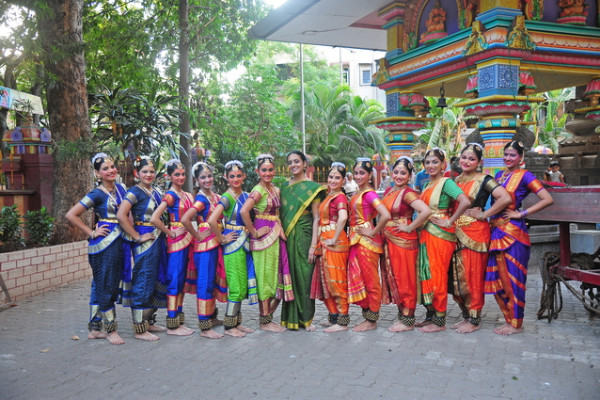 Where: Garodia Nagar, Ghatkopar East, Mumbai, Maharashtra 400077
7. Upaasana Academy of Classical Dance and Music
This academy was started in 1976 for teaching Indian classical dances, especially Bharatnatyam and Mohiniyattam. They have lectures, demonstrations and even group and solo performances of these dances. Moreover, they teach Kathakali and Odissi dance forms along with Carnatic music. All these are certificate courses as well!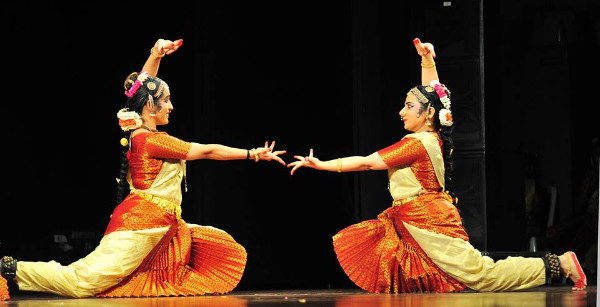 Where:4 Avanti, Plot No. 107, Chheda Nagar, Chembur, Mumbai, Maharashtra 400089
Have you learned Bharatnatyam at any of the above-mentioned dance academies before? If so, do let us know your experience in the comments section below. Do you know of any other cool places to learn Bharatnatyam? Do let us know their names in the comments below!
Image Credits: Orient Publication, Ila Dalal Dance Academy, Upaasana Academy of Classical Dance and Music, Sundar Photography, Brahmnaad Arts and Performing Academy, Nrityangan Academy of Fine Arts, Takshashila Dance Academy, JustDial

Latest posts by Vibha Sharma
(see all)