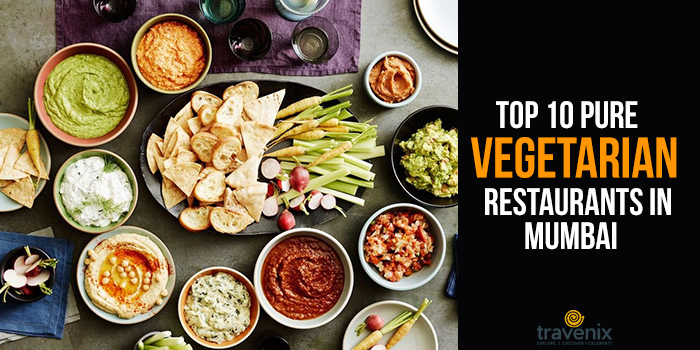 Top 10 Pure Vegetarian Restaurants In Mumbai
Mumbai is a city that holds its meat and chicken dishes very dear, but that doesn't mean there is not much food for vegetarians here. If you are a vegetarian looking for some interesting dishes, check out these pure vegetarian restaurants in Mumbai.
Paradise For Vegetarians
If you go by stereotypes, a vegetarian diet is bland and boring. But just take a look at the offerings of these vegetarian restaurants in Mumbai and you'll stand corrected. From your simple dal chawal to Mexican burrito bowls and Thai curries, there is a lot to try out.
1. Burma Burma
Burmese cuisine is predominantly non-vegetarian, but Burma Burma has gone the unconventional way. This pure vegetarian restaurant plays around with onions, garlic, coconut, chilies and spice mix Yessa to create flavorful curries, noodles, salads and sauces.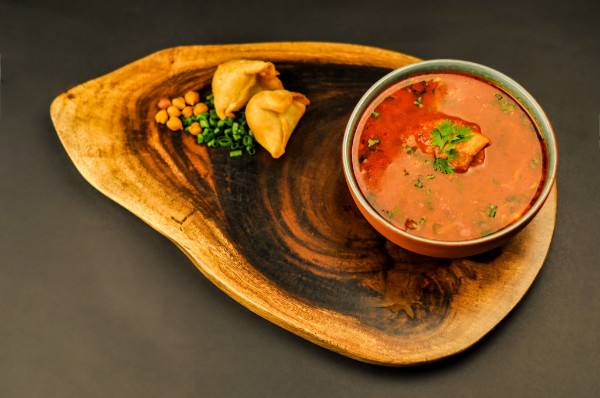 Skip all the usual choices and go for their innovative dish, Samosa Soup. Tiny samosas are dunked in a spicy broth with carrots, cabbage and capsicum. Sounds interesting, no? It tastes delicious too.
Where: Kothari House, Allana Centre Lane, MG Road, Behind Mumbai University, Fort
2. Shree Thaker Bhojanalay
If you're discussing vegetarianism, Gujarati cuisine has to feature in it. Primarily vegetarian, this cuisine has a lot of different varieties for snacks as well as main course. At Shree Thaker Bhojanalay, you can sample it all in one grand Gujarati thali meal.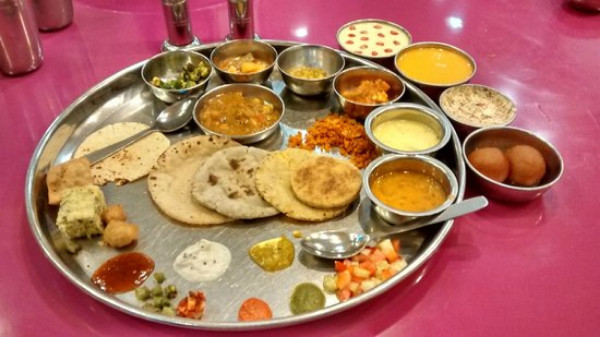 With generous servings of farsans, vegetables, dals, chutneys, dhoklas, khichdi, bhakris, kadhi and a lot more, Shree Thaker Bhojonalay should be your go-to place with your friends who have a huge appetite. Also, if you're headed there during winter, do ask them for their special Undhiyu dish. It is lip-smacking!
Where: Building No. 31, Dadiseth Agiyari Lane, Kalbadevi Road
3. Gongurra
Telugu cuisine has the impression of having the fiercest delicacies that can burn up your tongue in a second. If you're a lover of spicy and tangy flavor, you should sample a few dishes from Andhra Pradesh. Gongurra's Pesarattu Dosas, Mirchi Bajjis and Gongurra pickles are absolutely homely. Go for their full Andhra meal so you can try all their dishes together.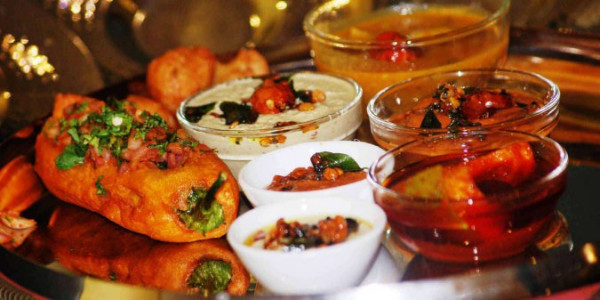 Where: 5/6, Juhu Ekta Co-operative Housing Society, Juhu Versova Link Road, Juhu
4. Cream Center
Cream Center's extensive menu covers everything from North Indian and Mughlai dishes to nachos, pizzas, pastas, sizzlers, wontons as well as street food varieties. Their Big Nachos, Chana Bhatura, American Corn Cheese Balls and Mexican Fajita Sizzler are highly recommended.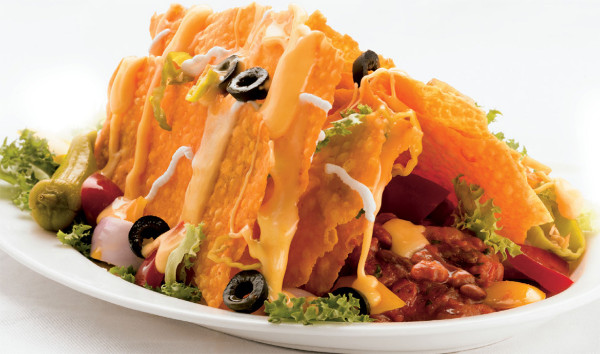 Where: Thane, Chowpatty, Lower Parel, Vashi, Malad, Kurla, Andheri, Goregaon, Ghatkopar
5. Under The Banyan Tree
This open air cafe is a popular hangout spot for college kids. The ambiance is casual and laid-back and the food is absolutely top-notch. Spicy Tortilla and Vegetable Wrap, Mezze Platter and Signature Pastas are what won us over there. Also, their Kiwi and Apple Cooler is heavenly on a sweltering summer day.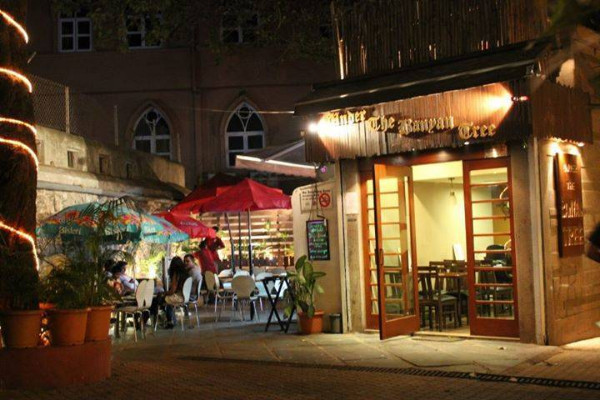 Where: 34/A, Sophia College Lane, Peddar Road
6. Relish
Relish's proximity to Churchgate Station helps it get more crowd, but it is solely on the basis of their amazing food that people tend to go back there again. Their Dark Chocolate Fondue, Cheese Fondue and Tex Mex Enchiladas are done to absolute perfection; don't miss out on those!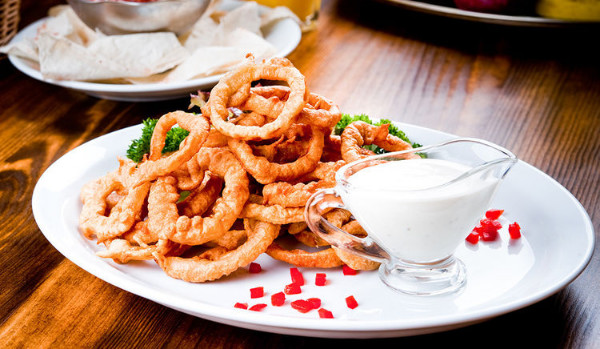 Where: Prem Court, J Tata Road, Churchgate
7. Cafe Bambai
Relatively new to the food scene, Cafe Bambai managed to impress us with their innovative dishes. French fries lovers can rejoice because they have a lot of their menu. From using it as a filling in wraps to pairing it up with different Maggi dishes, they've really come up with some novel recipes. Their Hukkum Ka Ekka Burger is also one of the best big burgers that you can find in Mumbai.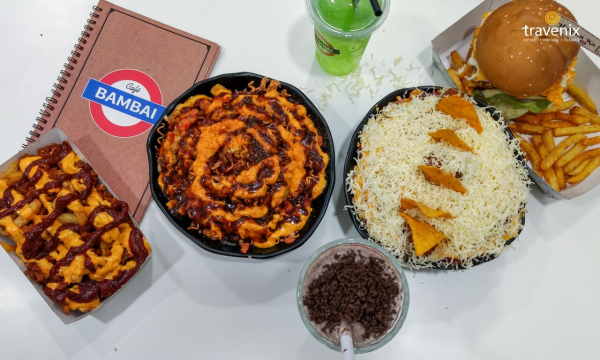 Where: hop 14 Shankardhan Plaza Near Mehul Cinema, Next To YES Bank, Pandit Jawaharlal Nehru Rd, Mulund West
8. Urban Street Cafe
Urban Street Cafe takes the most popular dishes and presents them in ways you would hardly expect. Kung Pao Chicken is mainstream, but have you ever heard of Kung Pao Fries? How about Fenugreek Patties? Well, you can try out these unusual combinations here. There is a lot to experiment too, and we must say it is absolutely worth a try.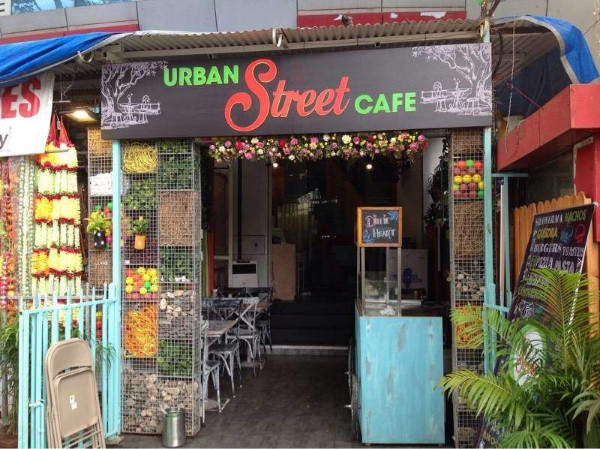 Where: Bhavya Plaza, Shop 1, Near Kotak Mahindra Bank, Khar
9. Tuskers
While the interiors at Tuskers make you believe it is a fine dining restaurant, the food is absolutely homely. Their traditional Gujarati, Rajasthani and South Indian delicacies are done to absolute perfection. But even the dishes that are experimental, like Jalebi Chaat and Paan Kulfi are delightful.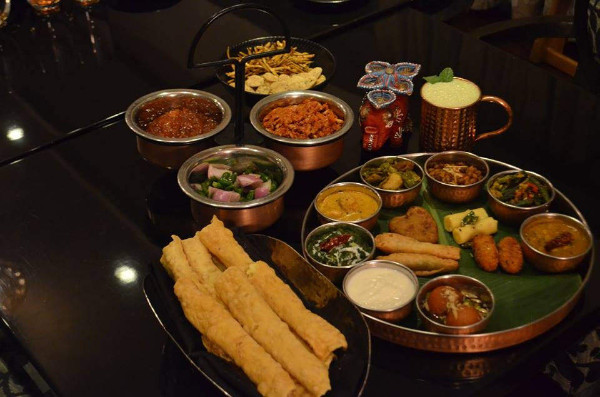 Where: 2nd Floor, Hotel Sofitel Mumbai BKC, Beside City Bank, Diamond Market
10. Ministry Of Salads
For those who are looking for extremely healthy eating options, salads are the ultimate choice. For each salad that you eat at the Ministry of Salads, you'll know exactly the amount of calories you are consuming, as they have it all listed on their menu itself.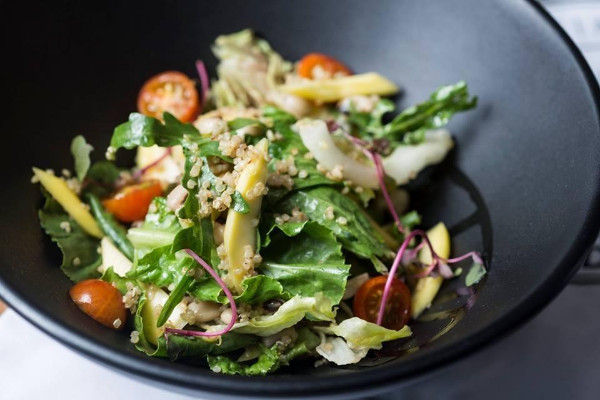 Most of the salads are listed in the below 500 calories category, so you can eat to your heart's content without having to worry about your health. Those who visit this cozy café regularly recommend their Egg Caesar Salad, Thai Crunch Salad and Yogurt Smoothie.
Where: Shop 4, Opposite Tata Garden, Bhulabhai Desai Road, Breach Candy
Do you know of any other vegetarian restaurants that have some amazing food varieties? Do let us know in the comments section below.
Image Credits: CrazeMag, TripAdvisor, Zomato, Cream Centre Veg Restaurant Mumbai, Just Dial, EazyDiner, WhatsHot Delhi NCR
Latest posts by Vibha Sharma
(see all)