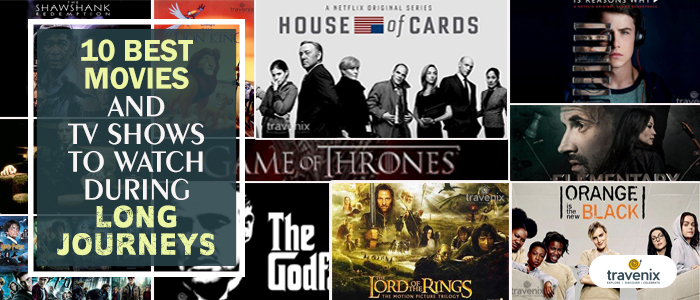 10 Best Movies and TV Shows to Watch While Traveling Long Distances
Traveling  is a fun-filled experience, whether it is done solo or in company of family or with friends. They say that travel makes you discover not only the places around you, but makes you discover yourself.
With rapid technological advancement, it has become possible to travel long distances in very short duration, but travel still remains a time consuming affair. In such a case, having some activity to do or entertaining yourself is the way to make the time fly by. Some spend time in sleeping through the journey while others stare out of the windows into the infinite, but why not entertain yourself in style?
Feast Your Eyes!
While on the go, why not fall in love with some classics all over again? Or perhaps, binge-watch one of your favorite TV shows once more? Why not bring back the memories of the days when all day used to simply fly away while watching episodes of your favorite show?
Flights and many trains have their own choice of entertainment programs on display around the world, but why to simply see those when you can choose the best ones yourself? Here, we have listed down the top 10 movies and TV shows that you should watch while traveling.
1. Harry Potter Series
The boy who lived is the one character that has so many memories attached with our childhood. Having recently completed twenty years of its release, it's time to witness the young kid with a scar grow up to face the Dark Lord all over again. Binge watching all the 8 movies of the series is sure to bring back some fond memories of your childhood and is sure to hit you with the "Potterbug" yet again!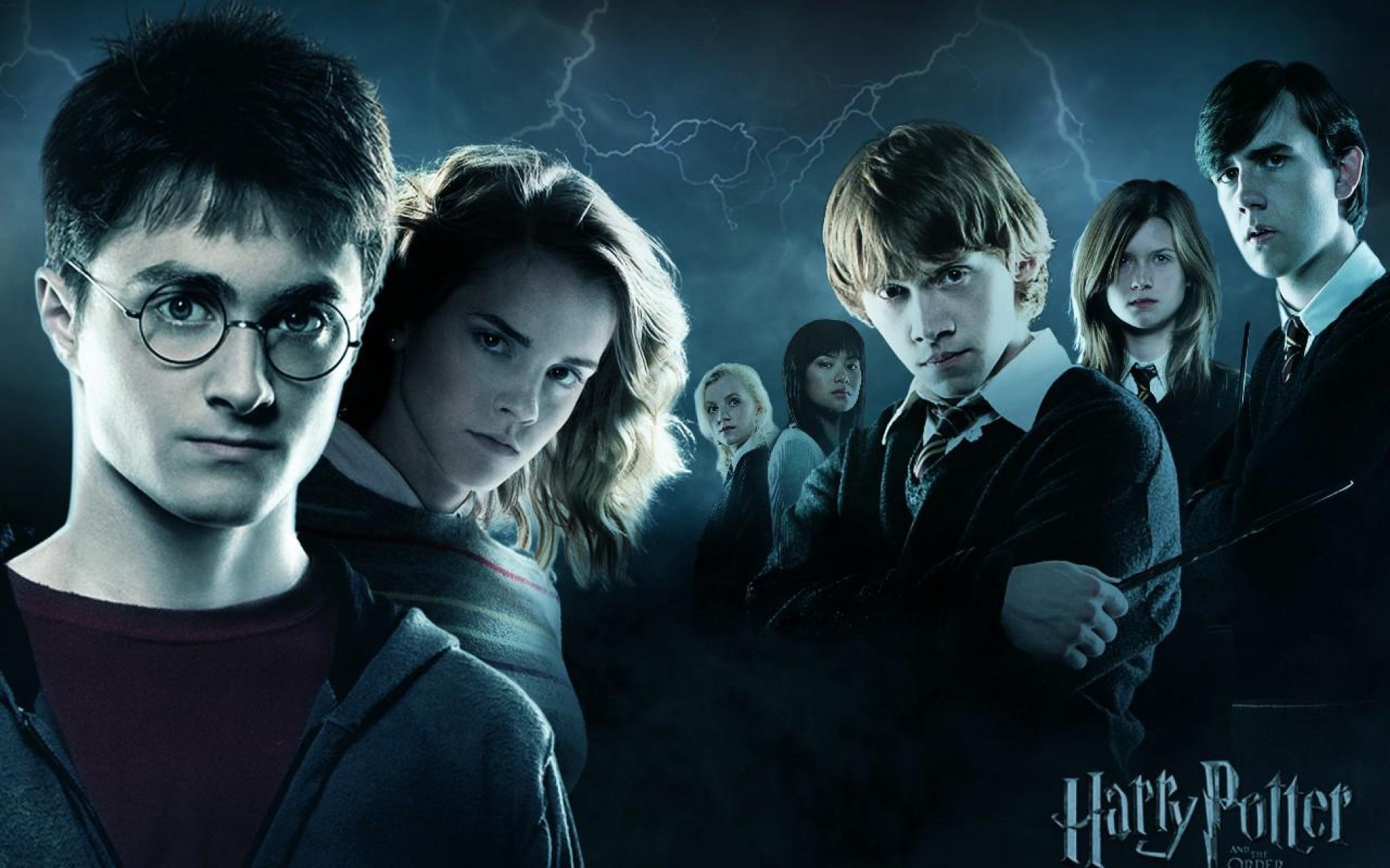 Actors: Daniel Radcliffe, Emma Watson, Rupert Grint
Director: Many directors over the course of 8 movies
 2. The Godfather Series
The cult gangster movie based in 1970s New York follows the life of the Corleone family and their rise in American organized crime. Based on a book of the same name by Mario Puzo, this is an award-winning movie series featuring powerful performances by some of the most adored actors in Hollywood. If you still haven't watched this series, it's about time you do.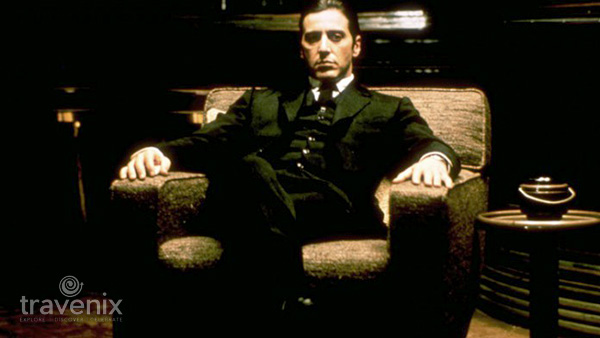 Actors: Marlon Brando, Al Pacino, Robert De Niro
Director: Francis Ford Coppola
 3. The Shawshank Redemption
This classic movie follows the life of two prisoners who have been sentenced to life in the Shawshank State Penitentiary. The two bond over the years and find solace and eventual redemption by doing some acts of common decency. The movie goes on to give a message of friendship and hope.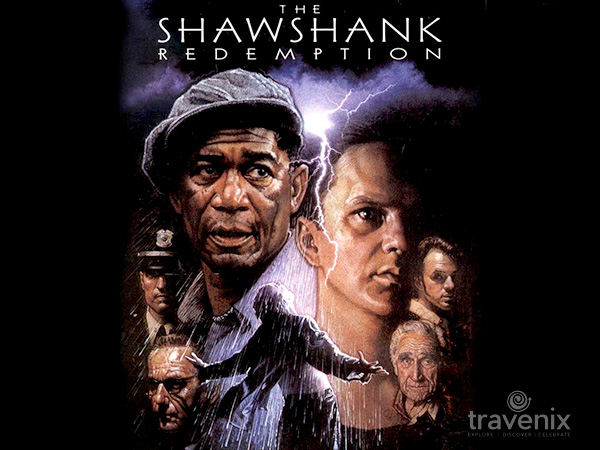 Actors: Tim Robbins, Morgan Freeman, Bob Gunton
Director: Frank Darabont

4. The Lord of The Rings Trilogy
The three long movies in this trilogy are sure to keep you on your seats for a complete day. Dive into the world of Hobbits and join Frodo and his friends on their journey to destroy the "One Ring that rules them all". This movie series is filled with some of the best shot battle sequences and is definitely a must-watch. You can even go ahead and enjoy the prequel to this series- The Hobbit Trilogy.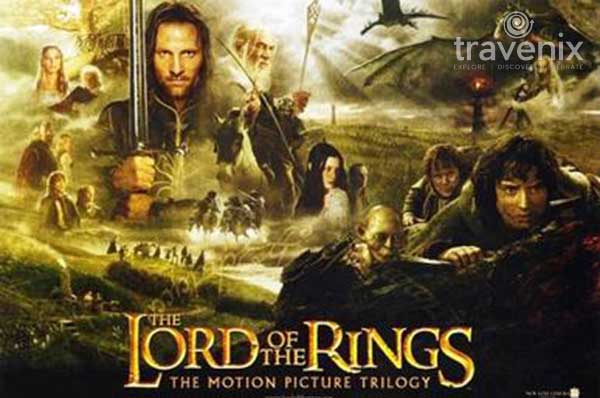 Actors: Elijah Wood, Ian McKellen, Orlando Bloom, Viggo Mortensen
Director: Peter Jackson
 5. The Lion King
This one is sure to bring out the kid in you. Follow the life of Simba, who loses his father Mufasa, the King of the Pride Lands in a sad turn of events. His uncle, who has murdered his father, takes over the empire. Join Simba as he grows up to avenge the death of his father and to end the tyranny of his evil uncle Scar and take his place as the rightful king. This movie is sure to make all your floodgates open, especially with the beautiful background score by Hans Zimmer.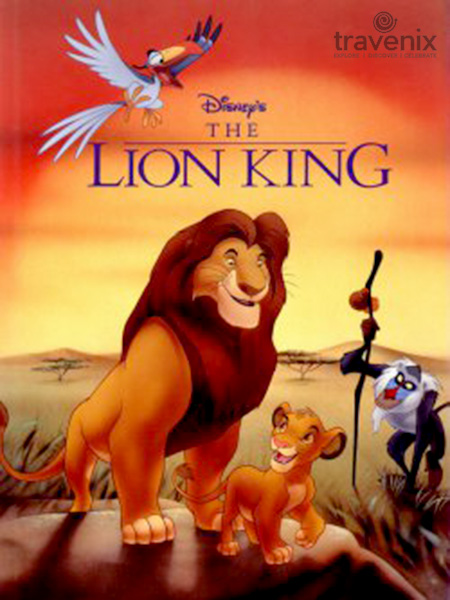 Actors: Jonathan Taylor Thomas, Matthew Broderick, Rowan Atkinson
Director: Roger Allers, Rob Minkoff
6. Game of Thrones
This epic TV series is  out with its 7th season and we kid you not, this time Winter is DEFINITELY coming! Join the members of all the 5 kingdoms fighting for the throne, as they face a bigger enemy. If you haven't watched this show yet, it's about time that you start off! Binge watch this and you'll be on time for the 7th season finale.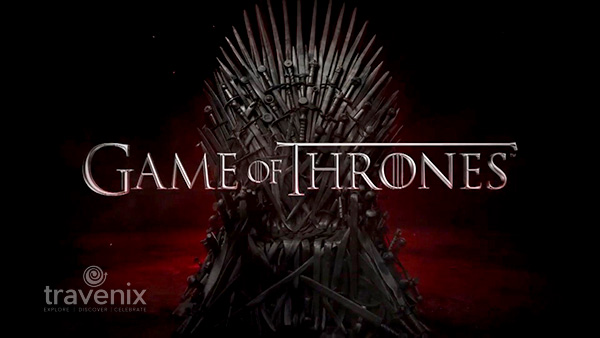 Actors: Emilia Clarke, Peter Dinklage, Kit Harington, Massie Williams
Director: David Benioff, D.B Weiss
7. House of Cards
House of Cards is the story of a Congressman and a Democrat and the tussle of power at the highest level of politics in the USA. This is a series that deals with ruthless pragmatism, manipulation and power. One of the most watched political dramas in the world, this is definitely one show you must not miss.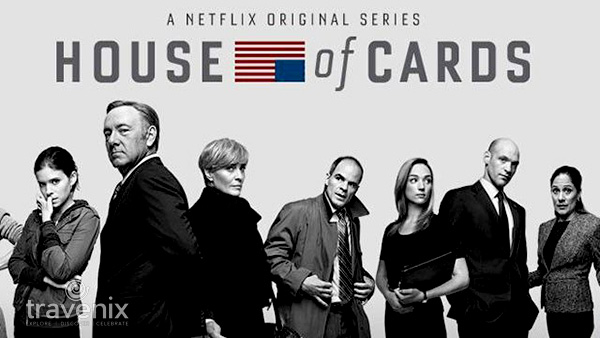 Actors: Kevin Spacey, Robin Wright, Kate Mara
Director: Beau Willimon
8. Orange is the New Black
This has become the most watched Netflix original series and revolves around the life of a woman who has been sentenced to 15 months imprisonment. The show focuses on the life of people in prison and also on how corruption, drug, smuggling and funding cuts affect the prisoners' lives, and how even the prison itself isn't able to fulfill its fundamental responsibilities. All of this is shown in a humorous manner, which makes it one of the best shows out there.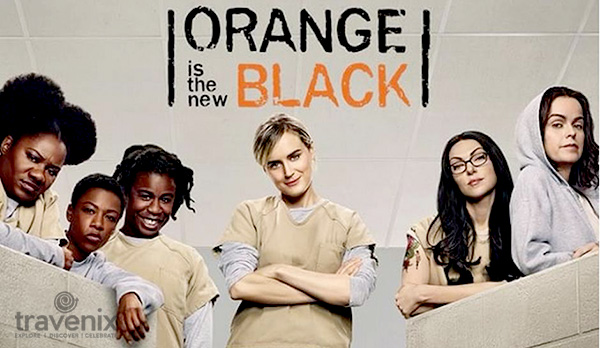 Actors: Taylor Schilling, Laura Prepon, Michael Harney
Director: Jenji Kohan
9. 13 Reasons Why
This series revolves around a high school student and his friend, who committed suicide after suffering a series of problems. She has recorded 13 reasons why she committed suicide on 13 tapes. Each tape is then sent to the person who was responsible for that particular reason and they must listen to them and pass them on, else the tapes would be made public. This series has been in the news for quite some time now and deserves a watch.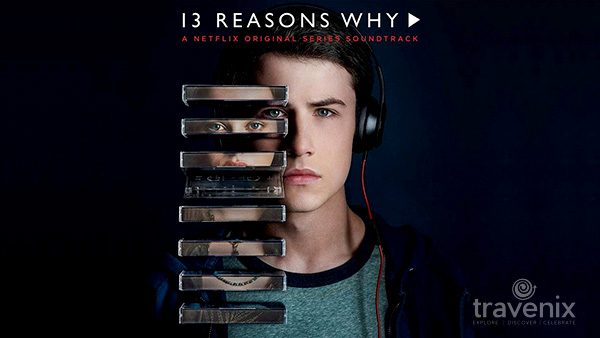 Actors: Dylan Minnette, Katherine Langford, Christian Navarro
Director: Brian Yorkey
10. Elementary
This show shows the classic Sherlock Holmes in a modern look. The series is set in New York and follows Sherlock Holmes, who assists the New York Police Department with his aide Dr. Joan Watson. Yes, Dr. Watson is a female in this version of Sherlock. We've all watched 'Sherlock'; but this is a lesser known TV show about Mr. Holmes, and is different twist on our favorite characters.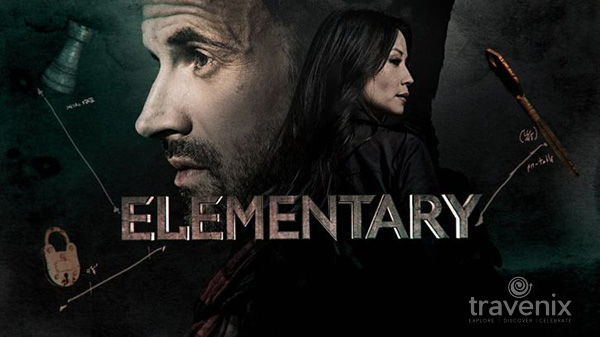 Actors: Jonny Lee Miller, Lucy Liu, Aidan Quinn
Director: Robert Doherty
These movies and TV shows are sure to keep you busy for the rest of your journey and are sure to entertain you and probably leave you with some nostalgia as well. If you have watched any of the above movies or TV shows (we know you must have!), then do let us know your reviews in the comments below.
Latest posts by Vibha Sharma
(see all)