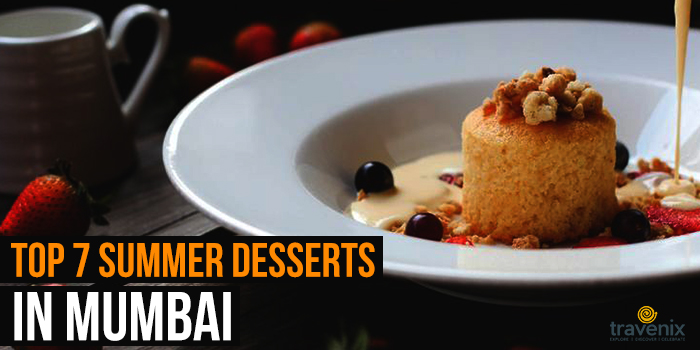 Top 7 Summer Desserts In Mumbai
Summer brings in mangoes, watermelons, muskmelons, papayas and berries in abundance. While their fruit juices and smoothies are available everywhere, chefs are using these fruits to create some fruity desserts as well. From cheesecakes to ice-creams, there are a lot of summer desserts that you need to try out.
For Your Sweet Tooth
Unlike your regular desserts, some of these summer desserts are especially light too. There are flavored and baked yogurts that you can consume at really any time of the day; then there is fruit custard that wraps up a dinner meal well. Follow us as we check out where you can try these unique summer treats.
1. Mango Jalebi
Mango ice-creams, mango frozen yogurts, mango cheesecakes— these have now become too mainstream. Khandani Rajdhani has brought together two things that all Indian foodies hold very dear: jalebis and mangoes. But that's not all. Their special summer mango dishes also include Aam Ras, Aam Paan, Mango Dhokla and more.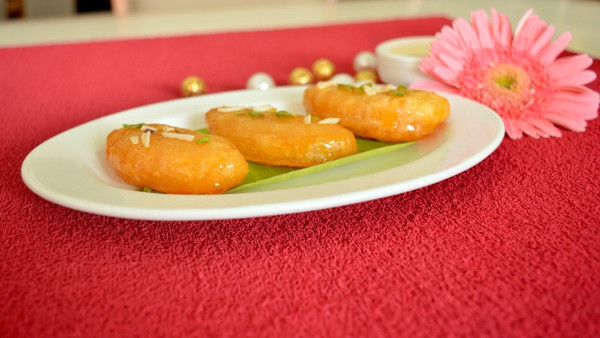 Where: 3rd Floor, R City Mall, LBS Marg, Ghatkopar West
2. Watermelon Sorbet
Sorbets are one of the easiest desserts that you can make, yet their simplicity is what makes them such popular summertime desserts. Unlike ice-cream, it doesn't contain any dairy product and leaves much more scope to experience the real taste of fruits. No wonder then, watermelon, which is a summer favorite, is also the most popular sorbet this season at Brain Freeze.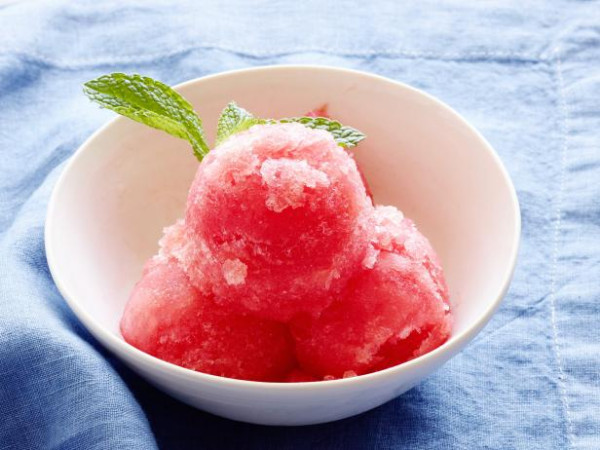 Where: Brain Freeze at Kandivali, Mulund, Kharghar, Andheri, Borivali, Goregaon
3. Jamun Popsicle
Scoop Gelateria has an extensive gelato menu with some of the most innovative flavors in town. Where else will you find something like Paan Gelato in Mumbai? But that's something that will stay on for the rest of the year. Their Jamun Popsicle is the one you should be heading to try out in this heat.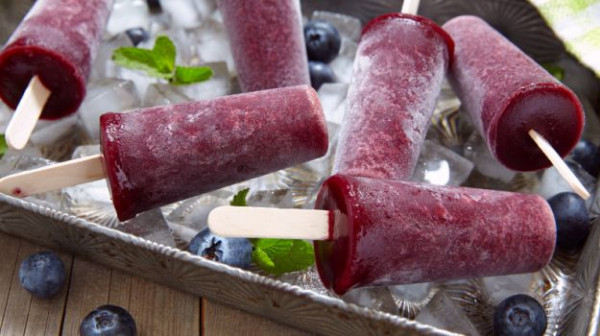 It's made from fresh jamun pulp without any added preservatives and is absolutely refreshing. The best part is that it is really affordable too; it is available for only Rs 40!
Where: Shop 5, Keshav Shristi, LBS Road, Bhandup West, Bhandup
4. Khao Niew Mamuang
Khao Niew Mamuang or Mango sticky rice is an unusual dessert from Thailand. It is made with fresh mango and coconut milk and is served with glutinous rice. It's an extremely popular dish in Thailand which you can find everywhere from street food carts to posh restaurants.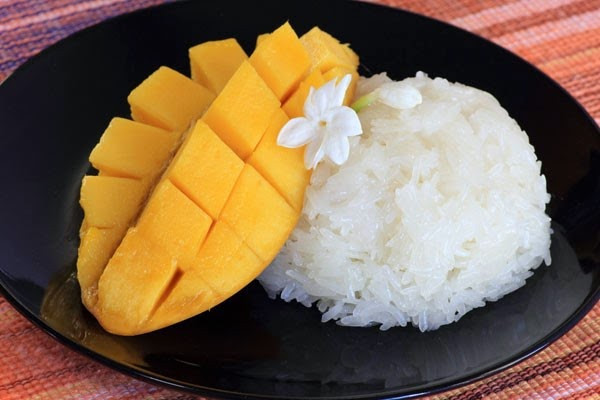 But if you want to taste this exotic dish, you don't have to stretch yourself that far, just head to Nara in BKC.
Where: Ground Floor, Raheja Towers, Opposite Jio Garden, Bandra Kurla Complex
5. Muskmelon Ice-cream Sandwich

K Rustom's legendary ice-cream sandwiches have been a favorite in Mumbai since 1953. It draws large crowds be it June or October. But their summer specials — mango, muskmelon, peru, papaya and others — are absolutely refreshing.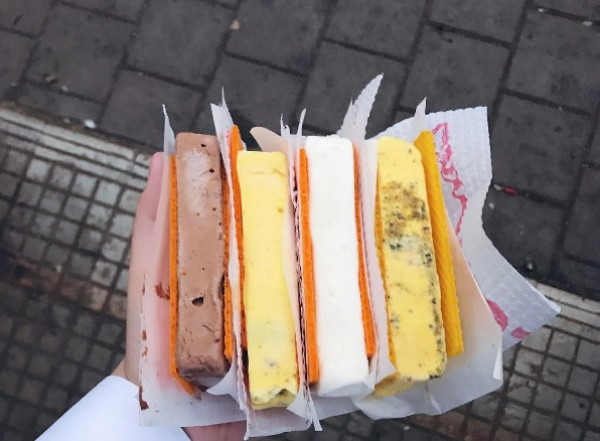 These ice-cream sandwiches are neatly packed, so you can hold them and walk to Marine Drive nearby to enjoy it with an amazing view.
Where: 87 Stadium House, Opposite Ambassador Hotel, Veer Nariman Road, Churchgate
6. Papaya Pineapple Ice-cream
You can't go wrong with the sweet and sour flavors of Papaya and Pineapple combined into one! It's a refreshing combination that is our favorite at Gokul Ice-creams, one of the best and the oldest ice-cream shops in Mumbai. Their ice-creams are all natural and contain no preservatives, so it's one of the healthier alternatives out there too.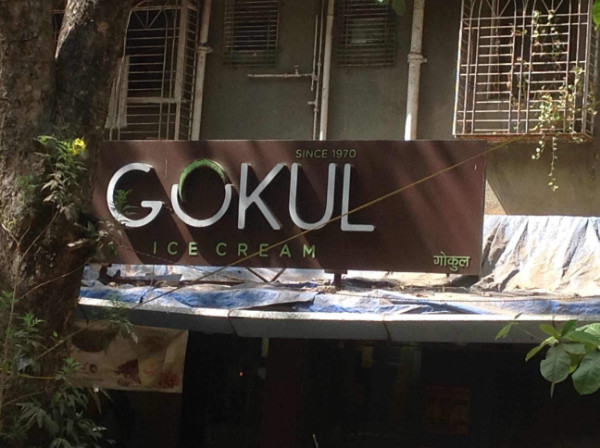 Where: Santacruz, Vile Parle
7. Mango Parfait
Combining mangoes, cream, and nuts, the Mango Parfait at Poetry By Love & Cheesecake is a dessert that could even work as a main course on a day when you aren't in the mood for anything too heavy. Whipped cream lends its smoothness, while mangoes and nuts take care of the flavor department. It's a dessert that we wish was more popular around us!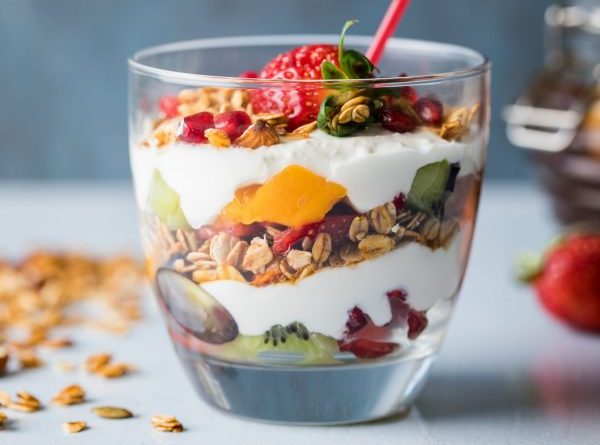 Where: Poetry By Love & Cheesecake at Bandra, Lower Parel, Fort
Did we feature your favorite summer dessert on this list? Tell us which desserts are your favorites and give us some suggestions in the comments section below.
Image Credits: Poetry By Love And Cheesecake, Just Dial, Mumbai Foodie, foodandtravelclub.blogspot.in, TasteSaviours.Com, foodnetwork.com, Free Press Journal
Latest posts by Vibha Sharma
(see all)