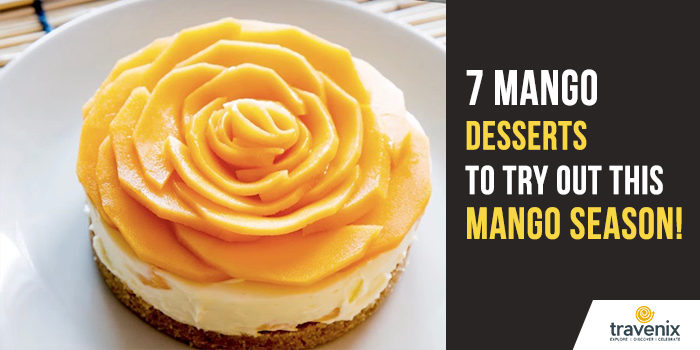 7 Mango Desserts To Try Out This Mango Season!
Mangoes are the only silver lining that summer brings with it, and we're counting on them to get us through this season. While aam ras is a common favorite, we've also listed down a few mango desserts that are absolutely delectable and are only available in this season.
It's Time For Mangoes!
Every year, mangoes grace us only with a blink-and-miss appearance as they disappear right at the onset of monsoon. Before the Rain God strikes again and takes away all our mangoes, indulge in these mango delicacies at some of the best cafes and restaurants in Mumbai.
1. Mango Nutella Waffles at Coffee By Di Bella
Coffee by Di Bella is always coming up with desserts that your sweet tooth simply can't resist. Their Ultimate Mango Festival gives the 'king of fruits' its due; they have special Milkshakes, Summer Coolers, and Waffles for this season. We've already listed this chain as one of the best places to go in Mumbai for waffles, and now with Mango Nutella Waffles being added to their menu, there is one more reason to rush there.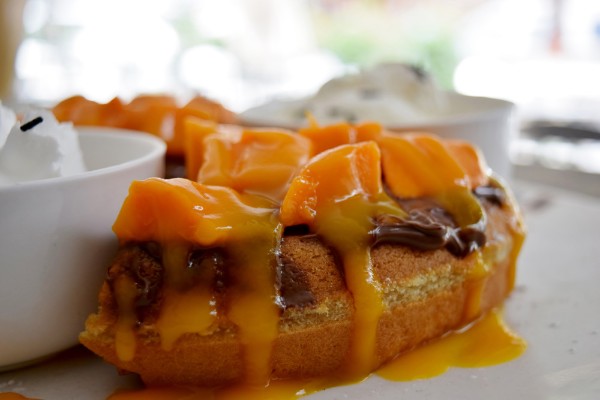 Where: Coffee By Di Bella — Bandra, Mahim, Kemp's Corner, Andheri, Borivali, Kurla, Santa Cruz, Breach Candy, Vikhroli, BKC, Juhu, Linking Road
2. Mango Kulfi at New Kulfi Centre
New Kulfi Centre is a round-the-year favorite place for all kulfi lovers, but as summer arrives, the queue at this small dessert parlor only gets longer. Their Mango Kulfi is the main showstopper; while their seasonal Lychee and Sitaphal flavors are also quite popular. It is one of the oldest kulfi centers in the city, but there always is a space crunch here because they do not have an adequate seating arrangement. But Chowpatty Beach is only a stone's throw away; so you can enjoy your kulfi right at the beachfront.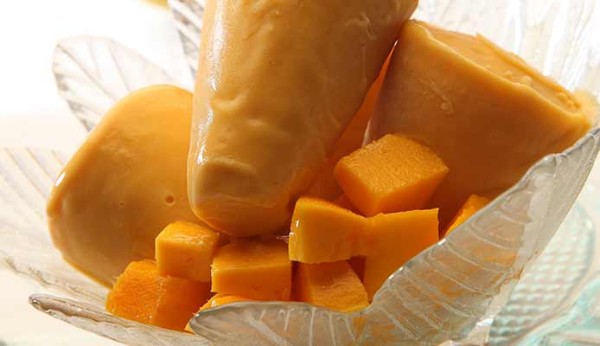 Where: Where: 556, Marina Mansion, S.V.P Road, Chowpatty
3. Alfonso Mango Frozen Yogurt at Myfroyoland
Myfroyoland is making sure that Mumbai is catching up to the global trend of frozen yogurt. They have more than 30 different varieties which are all divided into low fat, non-fat, gluten-free and tart flavor categories. Their Alfonso Mango flavor is a classic that is an absolute delight, but if you are looking for something icier, go for their Mango sorbet.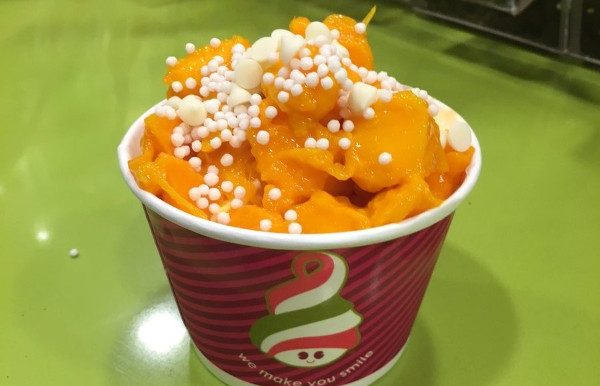 Where: Khar, Kandivali, Chakala, Mulund, Malad
4. Mango Passion Fruit Ice-cream at Bono Boutique Ice-cream
Mango and Passion Fruit are two tropical flavors that complement each other well. It's a refreshing mix of sweet and sour and Bono's Boutique Ice-cream adds the perfect touch of creaminess and smoothness to it. Before you jump at the idea of grabbing this ice-cream, let us put in a word of caution for you: make sure your pockets are filled well; their ice-creams are expensive!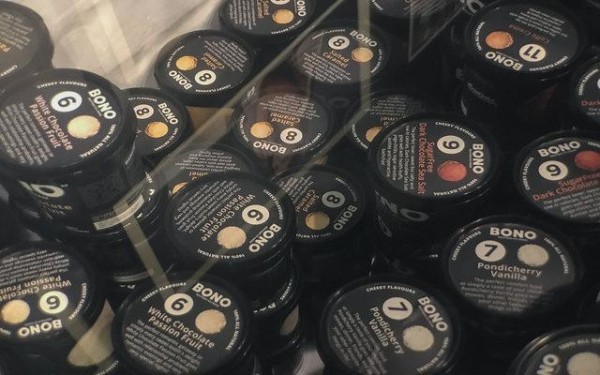 Where: Kemp's Corner, Bandra West
5. Mango Cheesecake at Guilt Trip
Reserve a visit to Guilt Trip only on your cheat days; you won't be able to resist the temptation to have it all. They've got some delectable macaroons, pastries, cupcakes, brownies, cheesecakes and more. Mango lovers shouldn't miss out on their Mango Mousse and Mango Cheesecake; they are heavenly!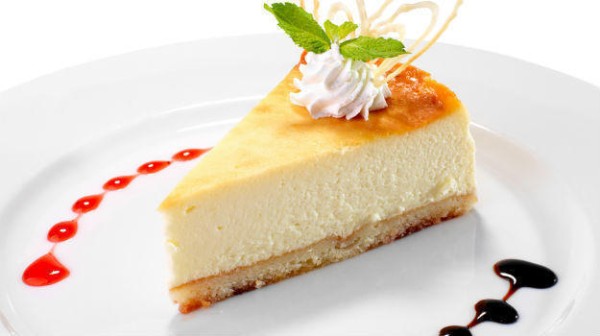 Where: Mulund, Thane, Bandra, Kandivali
6. Mango Falooda at Grass & Gossips
Grass & Gossips is a hidden gem in Mulund that is mostly known for its fast food, but their Mango Falooda is a summer treat that shouldn't be missed. It is also perfectly smooth and flavorful and quite filling. So on a summer afternoon, it can actually be for a whole meal in itself.
Where: Shahid Mangal Pandey Rd, Mulund, Mulund West
7. Mango Sticky Rice at Mango Tree
This isn't your average dessert, it is exotic and unique. Have you seen any other dessert that uses rice in it? It is actually a Thai delicacy which is locally known as Khao Niew Ma Muang. It is made with sweet white and black sticky rice which is served with sliced sweet mangoes and pandanus tapioca pearls. Just like most Thai dishes, this one also has a hint of coconut in it; so it really is an explosion of flavors with each bite.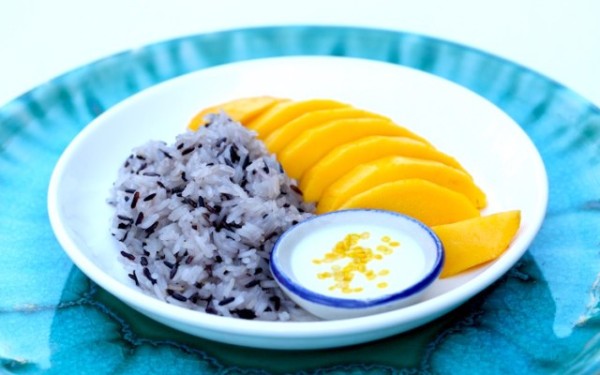 Where: 3rd Floor, Unit 3, C Wing Hotel Horizon, Juhu
There are a lot of other mango dishes that we are yet to try out in Mumbai. Do you know any other places with amazing mango dishes? Give us your recommendations in the comments section below. We'll be happy to check them out and include them on our list too.
Image Credits: The Hungry Duo, Nestle Milkmaid, Myfroyoland Mumbai, WhatsHot.in, India.com, Parentlane, BrassWok.com, Steve's Kitchen
Latest posts by Vibha Sharma
(see all)