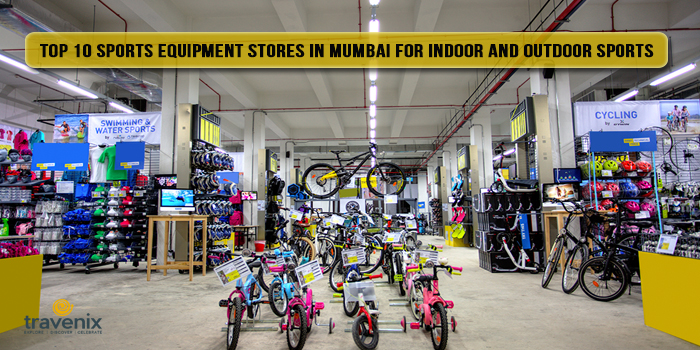 Top 10 Sports Equipment Stores in Mumbai for Indoor and Outdoor Sports
In today's modern world, with lifestyles increasing becoming unhealthy due to junk foods and sitting jobs, it is important to maintain fitness by indulging in some physical activities. A sport is one such mode through which you can ensure that your body's fitness requirements are met. For all such activities, you require necessary equipment.
Bring Out the Athlete in You
Mumbai has some amazing stores which sell state of the art sports equipment for your indulgence. Whether you are looking for some weight training equipment or even something as common as a cricket bat, they have it all. We have scouted far and wide to bring to you the best among them.
1. Total Sports and Fitness
Located at five locations across town, Total Sports and Fitness has been serving thousands of customers for the past 14 years. Whether you are looking for tennis racket or wicket-keeping pads, they have everything that you need for ensuring that you are at the top of your game.

Where: Thane, Santacruz, Borivali, Dadar
2. Decathlon
One of the most famous sporting goods store in the world, Decathlon has set foot in Mumbai. Here you can find the simplest of sports equipment to the most complex ones, all under one roof. They also have some cool apparel and accessories suited to each sport. They have some kickass tents if you are looking to go camping somewhere as well!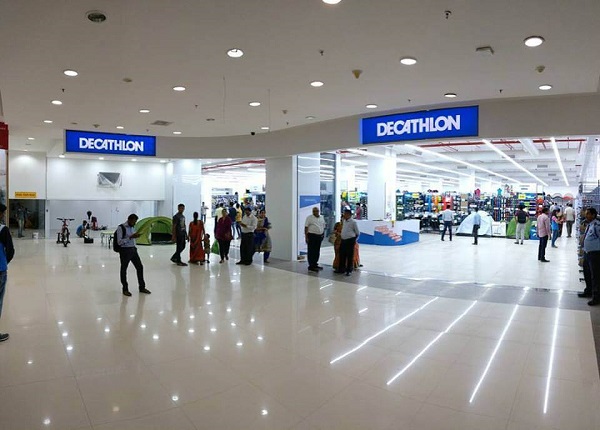 Where: Ghatkopar, Thane, Worli

3. Sports XS
Located in one of the best malls in Mumbai and also the biggest in terms of area, Phoenix Market City Kurla; Sports XS is a great place for anyone and everyone who's looking to buy some cool sports gear. From sports bicycles to ultra-thin jerseys, they have it all. You can also shop online on their website.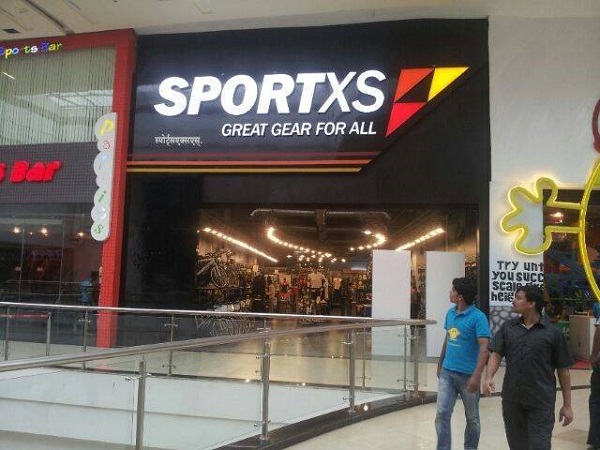 Where: Unit No. F- 34A, 1st Floor, Phoenix Market City, Lal Bahadur Shastri Marg, Kamani, Ashok Nagar, Kurla, Mumbai, Maharashtra 400070
4. Ashoka Sports
Established way back in 1953, Ashoka Sports is indeed one of the oldest stores for sports equipment in Mumbai. Along with cricket, you'll also find high quality equipment for a variety of other sports. You can easily find many prominent national and international brands here all under one roof.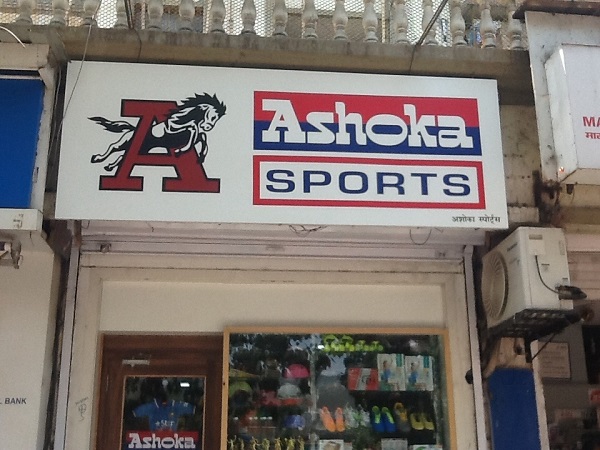 Where: A-10, Kalpita Enclave, Sahar Road, Near HDIL Building, Andheri East, Mumbai, Maharashtra 400069
5. Selection Centre Sports
Situated in the bustling area of Andheri, Selection Centre Sports is one place you can trust with all your sporting goods. Whether you are looking for reliable shoes, jerseys or even something as simple as a carrom board, they have got it all here. You can also shop online on their website.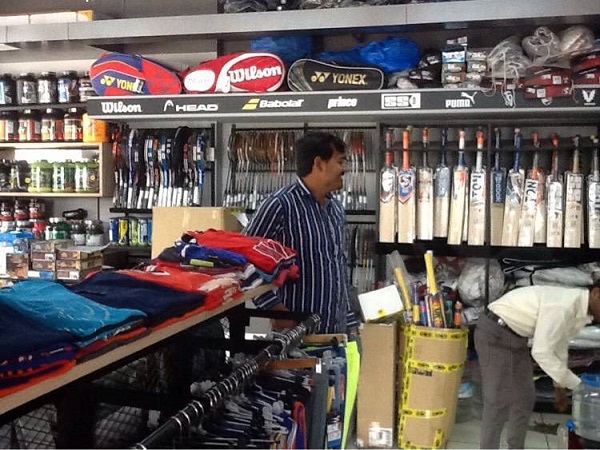 Where: 61/63, Shop No 2,3,4, Oomer Park Building, Near Sports Complex, J.P. Road, Andheri West, Sahayog Society, Munshi Nagar, Andheri West, Mumbai, Maharashtra 400058
6. ACE Sports World
If you wish to ace your game, there is no better place to head to than ACE Sports World India. This is one place where you can find the best international brands and domestic ones too, all under one roof. You can even find fitness equipment here, like treadmills, ellipticals and more for making your own home gym.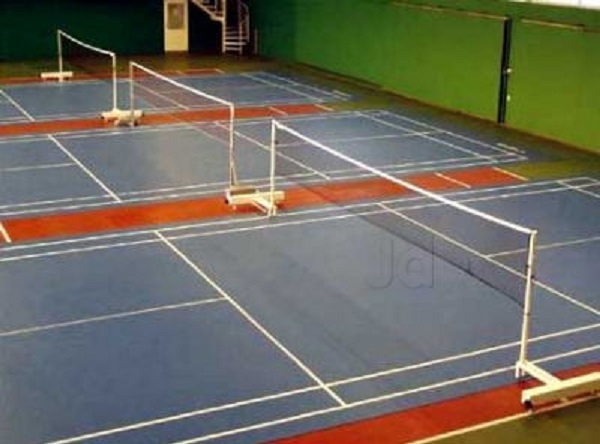 Where: A-304 Green View, Ram Mandir Road, Prerana Nagar, Babhai Naka, Borivali west, Babhai Naka, Borivali West, Mumbai, Maharashtra 400092
7. Yogi Sporting Goods
From cricket bats to equipment for gymnastics, hockey, shooting and other sports, you can find it all at Yogi Sporting Goods. With reasonable pricing and quality, this shop has established itself well in the industry. They specialize in creating niche products according to your requirements as well. The delivery time is quick too.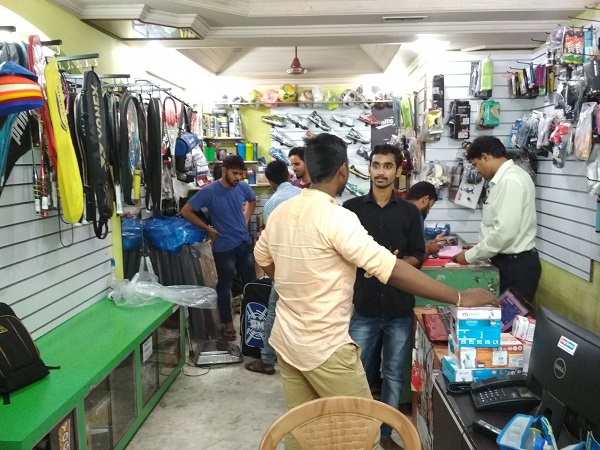 Where: Plot 152-157, RSC 1A, Off Gorai Bridge Bus Stop, Near Sai Baba Mandir, Gorai, Borivali West, Mumbai, MH 400092
8. Xtreme Sports and Lifestyle
Need some great equipment for adventurous sports? Head over to Xtreme Sports and Lifestyle in Powai. Prepare to be blown away by the sheer variety of items you can find here, ranging from hammocks to swimming caps. They also have an online store from where you can buy your favorite goods with a single click.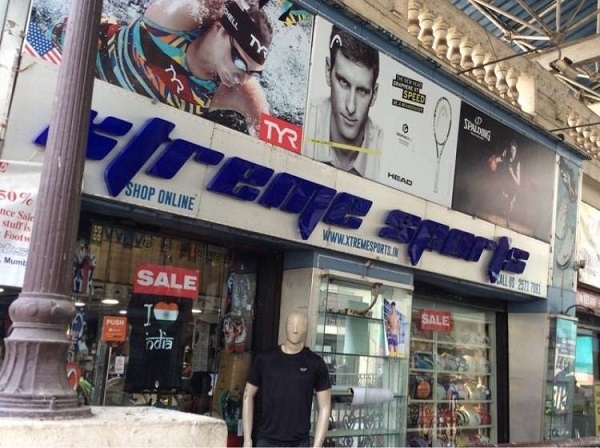 Where: No. 121 ,122, First Floor, Galleria Shopping Mall, Hiranandani, Powai, Hiranandani Gardens, Panchkutir Ganesh Nagar, Powai, Mumbai, Maharashtra 400076
9. Sporting Tools Relish
This 16 year old store boasts of some amazing sports goods, accessories as well as fitness and training equipment. Be prepared to find some top international brands like Oakley and Suunto here. Several high-quality products can be found here, ranging from sunglasses to sports shoes. You can also log on to their website and purchase your goods online.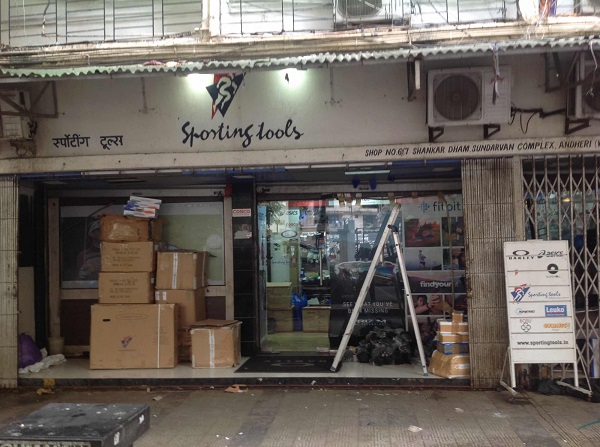 Where: Shop No: 6, Shankar Dham, Sundervan Complex Rd, Sundervan Complex, Shastri Nagar, Andheri West, Mumbai, Maharashtra 400102
10. Trekmates India-Straub
Heading off for an adventurous trek? Do not forget to go to Trekmates India first! This is the one stop shop for all goods pertaining to outdoor sporting activities. From jackets to helmets, you can find it all here. Trekmates India also organizes their own treks, so you can actually join them on their expeditions too!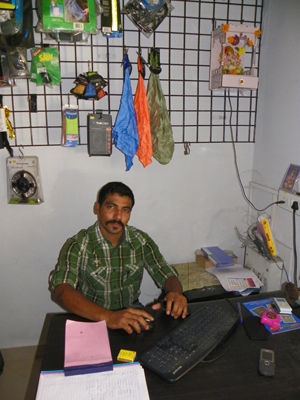 Where: Shop No 3, Shree Sadan Building, Near Ghantali Mandir, Mahatma Phule Rd, Naupada, Naupada, Thane West, Thane, Maharashtra 400602
Mumbai is truly a heaven for anyone looking to buy goods related to sports. It is a healthy practice to play sports on a regular basis, even if it's something as simple as carrom. Sports works as a great stress buster too. So what are you waiting for? Go ahead and buy from these stores and play non-stop!
Image Credits: JustDial, Decathlon
Latest posts by Vibha Sharma
(see all)