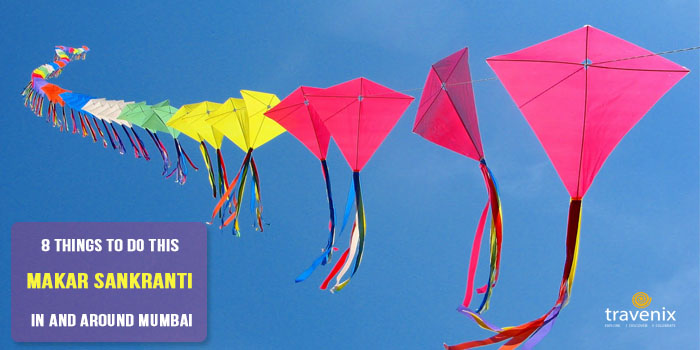 8 Things To Do This Makar Sankranti In And Around Mumbai
We're just two weeks into the New Year and we've already got our first festival coming up. While we are just getting over the New Year Parties in town, there are more coming in already to celebrate Makar Sankranti. Have you got your weekend plan sorted out yet?
Let's Soar High On Makar Sankranti
Mumbai loves to add its own flavor and glamour to all the festivities around the year. Makar Sankranti is all about the battle of kites in the sky; but add a Mumbai twist to it and you have beach parties, fancy brunches and outdoor camps to celebrate the festival in style. If you'd like to go a little offbeat in your celebration this Makar Sankranti, check out all the fun activities around town.
1) Patang Maanja Kite Festival Beach Camping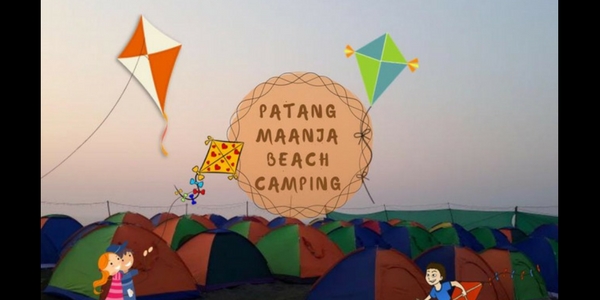 How about flying kites as you take in the picturesque views of the sea just a few feet from you? Add to that some jazzy music, bonfire, barbecue, an exciting camping experience and you have a pretty fun vacation already planned out for you at the PatangMaanja Kite Festival. One of the best places for a weekend getaway near Mumbai, Revdanda Beach Fort's picturesque location too is a bonus. If you'd like some alcohol to go along with the chill vibe there, you can bring that too.
Price: Rs 2000 onwards
Location: Revdanda Beach Fort, near Alibaug
Date: 13-14 January
2)  Kai Po Che by Moonstone Hammock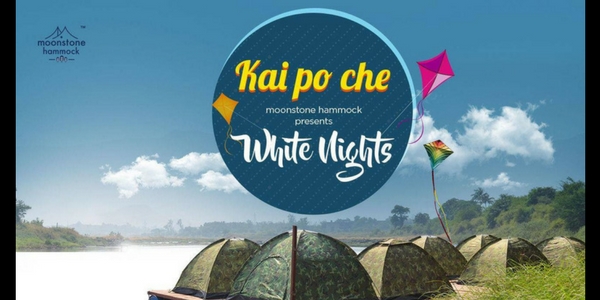 Would you rather prefer a rural backdrop with bright skies, gusty winds and trees swaying at a quiet river bank? With Moonstone Hammock's Kai Po Che event, you can get all of that without having to give up on your passion for kite flying. With various kite flying activities and competitions lined up for the holidays, the festival will be a rather colorful one at this countryside camp. They've also arranged for delicious sweets and goodies to keep the festive fervor alive.
Price: Rs 3390 onwards
Location: Shelu, Mumbai Central Suburbs
Date: 13 January
3) Kite Flying Camp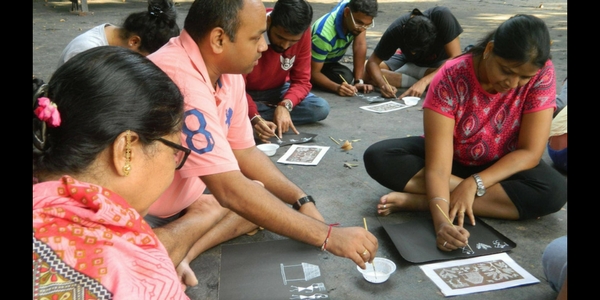 Give the usual activities a ditch and use Makar Sankranti as an excuse to get in touch with your inner artist at Yamunavan's Kite Flying Camp. For those looking for a more adventurous experience, get your hands on a rifle and learn the best shooting tricks at their rifle shooting workshop. Expect a fun-filled evening with music, dance and bonfire to close off the day.
Price: Rs 2000 onwards
Location: Yamunavan Camps Pale, Manpada, DahanuVangaon Road
Date: 13-14 January
4) Kai Po Che 2018 — Kite Festival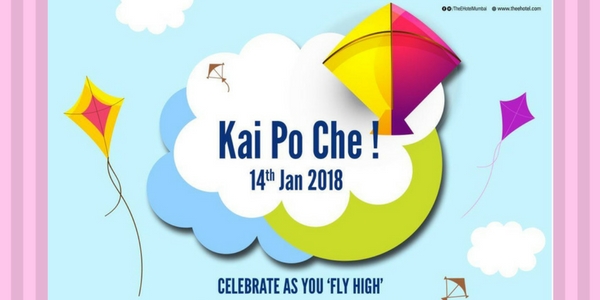 Eskay believes nobody should be left behind when it comes to festivities. You can enjoy their Kite Festival without having to burn a hole in your pocket. Enjoy an evening of live DJ performances, games, delicious food, drinks, and of course some action-packed kite flying matches.
Price: Free
Location: SamtenKyil – The Green Lawns, The E-Club, Eskay Borivali West
Date: 14 January
5) Fields of Sound ft. Abeineth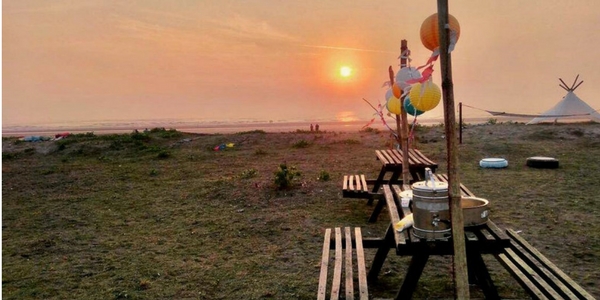 Sunset on a secluded beach, a roaring campfire and a succulent barbecue — Vagabond has your weekend covered for wonderful memories. While the first day of their camp is more about enjoying a leisurely vibe, the second day is pumped with action. Set your kites soaring as you enjoy the clean beach and explore the mesmerizing Revdanda Fort for an exceptional Makar Sankranti experience.
Price: Rs 2700
Location: Revdanda Beach, near Alibaug
Date: 13-14 January
6) Kite flying and Beach Volleyball with Tilgud, Puran Poli n Chai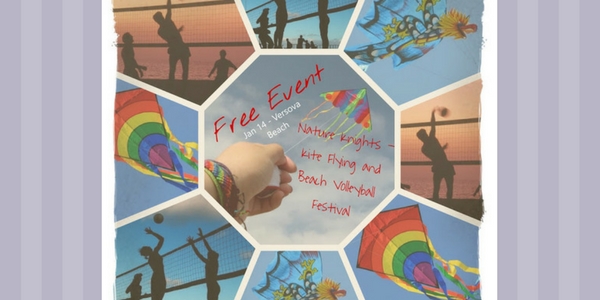 Head off to the beach to enjoy a game of beach volleyball with your friends, while you juggle with kite-flying in between with Nature Knights' Kite Flying event. While you're having fun, they'll make sure you don't miss out on the festive food; they're going to prepare Tilgud and PuranPoli for you. For children, they also have special tyre racing and lagori kits to keep them busy.
Price: Rs 200 onwards
Location: Versova Beach
Date: 14 January
7) Udaan Outdoors: Kite Flying Camp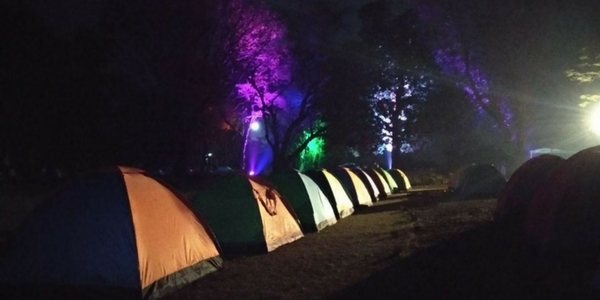 How about a musical Makar Sankranti? Udaan Outdoors' Kite Flying Festival is all about celebrating with zest by adding a twist of folk dance and live unplugged music to the festivities. Also get a taste of camping as you spend the night among the lush green scenery on the outskirts of Mumbai. If you'd like to enjoy it all with a happy high, you can also bring your own beer.
Price: Rs 2000 onwards
Location: Nirvana River Retreat, Shahpur
Date: 13-14 January
8) Mandanagraphy on Kites – The Art of Relevance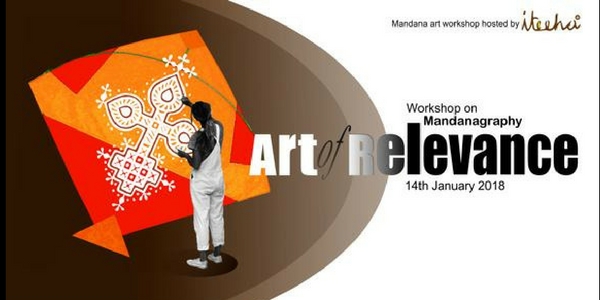 While everyone is out there flying kites, you can actually create art out of kites with Mandanagraphy on Kites workshop. Combining his love for Mandana art, National award winning designer Mr. Lakhi Chand Jain will be in town to teach sketching and painting himself. Post the session, you can take your colourful kites and watch them soar high at their kite-flying event.
Price: Rs 1850
Location: ITEEHA Studio Shop No. 2, RR House, Senapati Bapat Marg, Lower Parel
Date: 14 January
With so many options, aren't you spoilt for choice this Makar Sakranti? Do let us know which events interest you the most and how you're planning to ring in the festival this year in the comments section below.
Image Credits: Events High, Deal Dash Review
Latest posts by Vibha Sharma
(see all)