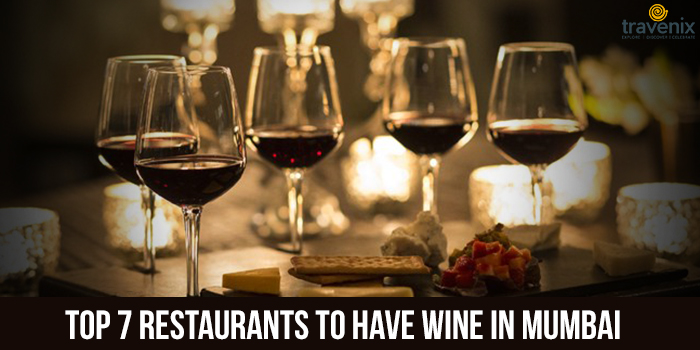 Top 7 Restaurants To Have Wine In Mumbai
Drinking wine isn't like any other alcoholic drink. There is a lot more to it than just guzzling it down for a happy high. Drinking fine wine is like an art: there is the richness of color to please your eyes, then there is that typical swirl to get the sweet smell of wine and finally a sip to tickle your tongue.
Wine Not?

It appeals to you on so many levels. To add to that, if you pair it up with the right food, it can enhance the taste of it. For these reasons, there are so many wine lovers out there who swear by its goodness. If taken in moderation, wine is also known to be good for your health. So, the next time you head out to a pub, make sure you're getting yourself a glass of wine. For Mumbaikars, these seven restaurants should be on their food 'bucket list' when they're craving for some fine wine.
1. Vetro and Enoteca
A luxury dining restaurant in The Oberoi, Vetro, and Enoteca is a paradise for wine connoisseurs. Their extensive wine collection has more than 1,200 different labels from across the world.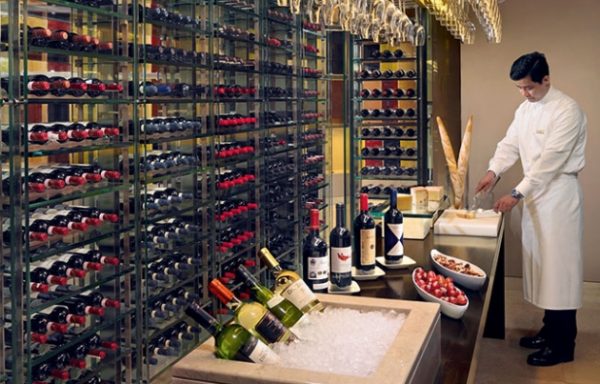 Before you place your order, their resident sommelier will take on a unique wine-tasting tour. You can sample as many wines you wish and order the one that you think will go well with your dish. Their menu, which has over five sumptuous courses, gives Italian dishes a unique contemporary twist.
Where: The Oberoi, Netaji Subhash Chandra Bose Road, Nariman Point
2. The Tasting Room
The Tasting Room is a luxury fine dining restaurant that is known for its lavish European spread. It is beautifully complemented with an extensive wine and cocktail menu. They have a special 'Wine Flight' menu where you can sample four to five different wines from different parts of the world.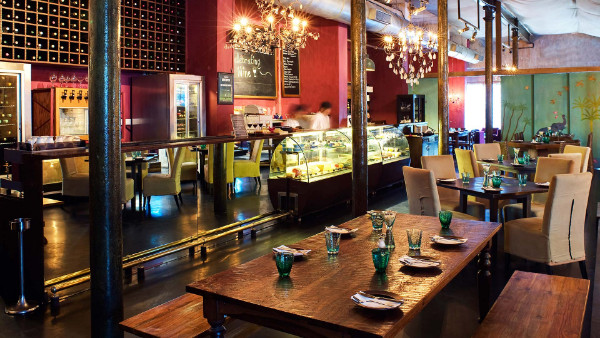 The Tasting Room is adorned with fancy chandeliers, designer furniture and sophisticated cutlery. Some of the beautiful artifacts in the restaurant can also be found in their store next door, Good Earth.
Where: 1st Floor, Good Earth, Raghuvanshi Mill Compound, Senapati Bapat Road, Lower Parel West
3. The Bandra Project By Pizza Express
The Bandra Project's drinks menu has over 20 wines from Chile, France, India, South Africa, New Zealand, Italy and Argentina. It is best paired with their unique pizzatinis. They are the miniature versions of their delicious in-house pizzas.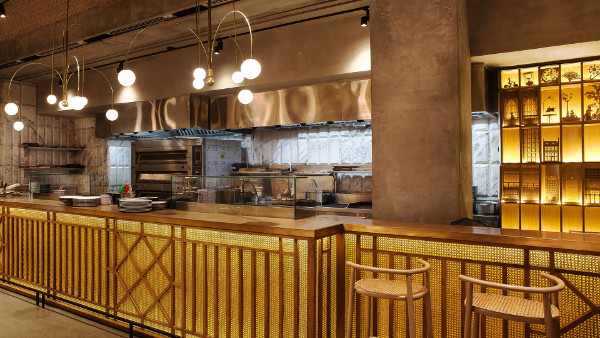 But the Bandra Project is more than your average restaurant. It wants to establish itself as a community bar and kitchen where you can enjoy live music performances and other happening events.
Where: C – 534A, Ground Floor, HSBC Building, Dr. Ambedkar Road, Pali Hill, Bandra West
4. Pali Village Cafe
Pali Village Cafe not only has a wide variety of wines to offer, but it also has taken up the responsibility of gathering up wine lovers every once in a while. In the past, it has hosted wine tasting events as well as wine launches and wine and food pairing events.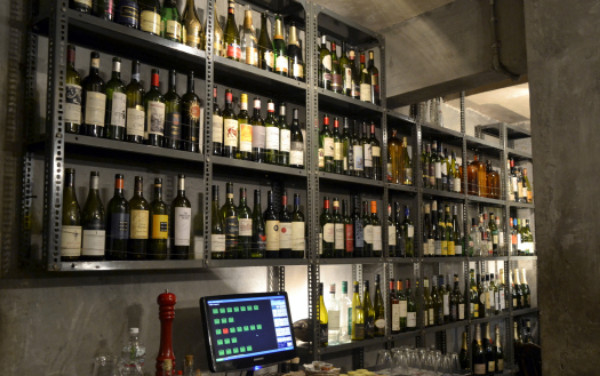 Reisling Rose is especially popular among their exhaustive list of wines and goes well with many of their dishes. Exuding a rustic charm, Pali Village Cafe's laid-back ambiance is contrasted well with cheerful music playing in the background. It is frequented by Bollywood celebrities, so keep an eye out for your favorite star there!
Where: 602, Ambedkar Road, Pali Naka, Pali Hill, Bandra West
5. Olive Bar & Kitchen
This fine-dine Mediterranean restaurant is a favorite of Bollywood's elite community. It is already a well-known place for its understated yet neat decor and delicious food. Their new wine menu only increases the appeal of this posh restaurant.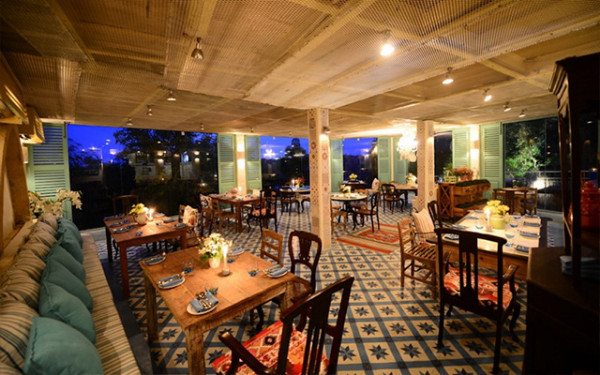 If you're looking to order wine by the glass, you have 20 different options here. But you'd be truly overwhelmed with the variety if you're ordering by the bottle; they have more than 50 different types of wines for you! Ask the chef for recommendations to pair it up with the best kind of food for a great experience.
Where: Pali Hill Tourist Hotel, 14, Union Park, Pali Hill
6. Smoke House Deli
Smoke House Deli regularly has great deals for beers, sangrias and cocktails. So it is a place that is frequented by everyone who loves a good drink! Not just that, it has some of the best pancakes in Mumbai too!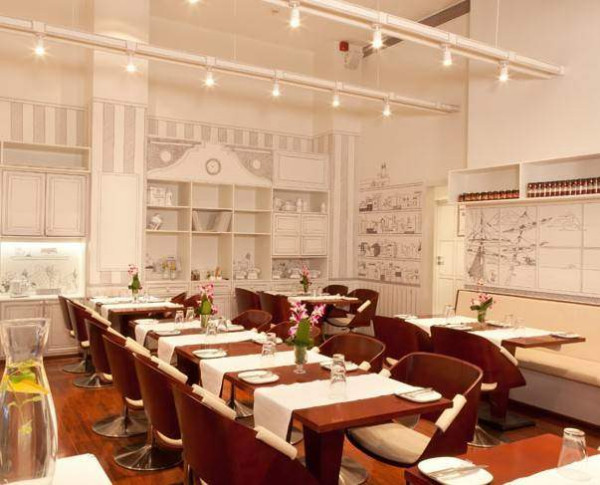 Smoke House Deli's all-day breakfast has pancakes for all kinds of eaters: The gluten-free Pancake for the cautious species, while the Swiss Roll Pancakes are meant to lure the indulgent kinds.
Where: Lower Parel, Pali Hill, BKC
7. Out Of The Blue
Out Of The Blue believes in keeping the vibe casual. It's a restaurant where you can sit for hours and engage in conversation while enjoying some live music. It's a paradise for gluten-food lovers, vegans, and wine-lovers alike.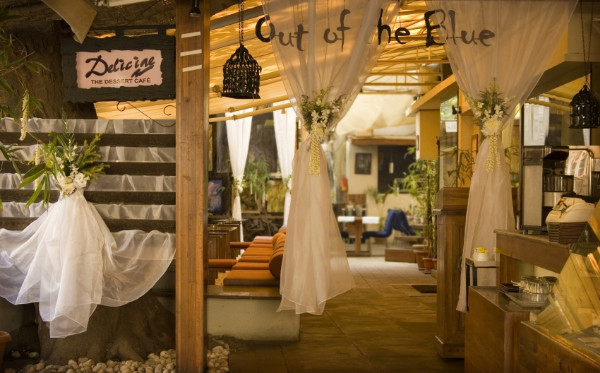 While Scotch and Whiskey hog the limelight, their rosé wine choices are worth checking out too. La Vielle Ferme Rose from France and Yellow Tail Australia are the recommended choices there.
Where: Le Sutra Hotel, 14 Union Park, Off Carter Road, Khar West, Khar
If you're looking to have a quiet day at home with some wine and music, check out the wine stores near you too. Which restaurant in Mumbai do you go to when you want to have a glass of wine? Do let us know in the comments section below.
Image Credits: Foodlovers.in, Architectural Digest, fortheloveoffood.co.in, Just Dial, City Seeker, VCCircle, Hipcask
Latest posts by Vibha Sharma
(see all)