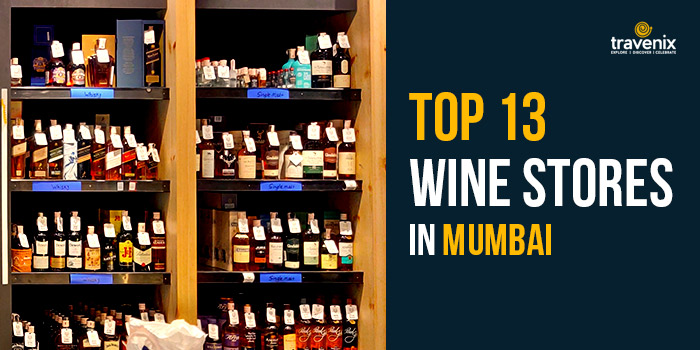 13 Best Wine and Alcohol Shops and Retailers in Mumbai – Imported and Indian Spirits
Alcohol and spirits are an integral part of our lives; many of them are relished while others are consumed for fun. However, even with such widespread usage, it is difficult to find a wide variety when heading to some supermarkets or wine stores.
Spirits Lift Your Spirits!
5-star hotels and sightseeing places in Mumbai are plenty, but finding a good wine shop is a tough job. Thankfully, some amazing wine-shops have opened up across town, which offer high quality alcohols and liqueurs for you to relish. We've made it easier for you to find them by listing them all down.
1. Juben Wines
With two outlets in the city, this is the go-to shop for all your tipsy needs! From your very favorite beers to liqueurs you never thought were available in India, everything can be found here.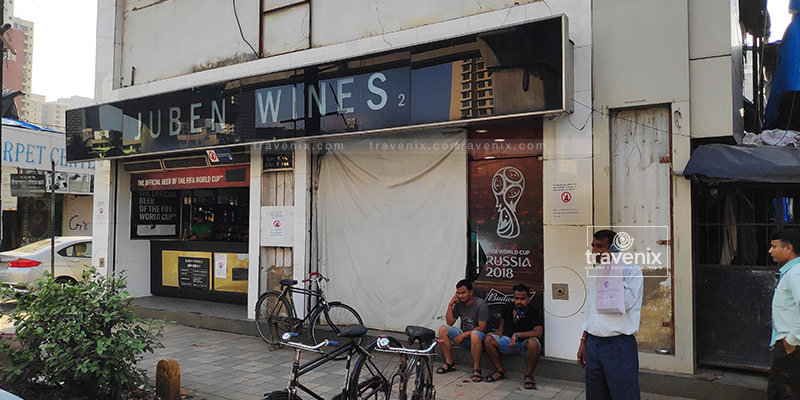 Location:Shop No 329/330, Opposite Lotus Petrol Pump, Oshiwara, New Adarsh Nagar, New Link Road, Andheri West, Mumbai
2. Chincholi Wines
Located in the northern suburbs of Mumbai, Chincholi Wines is the perfect place to go for stocking up your personal bar. Do NOT miss out on their exclusive wine showroom on the first floor; it is definitely going to flatter you.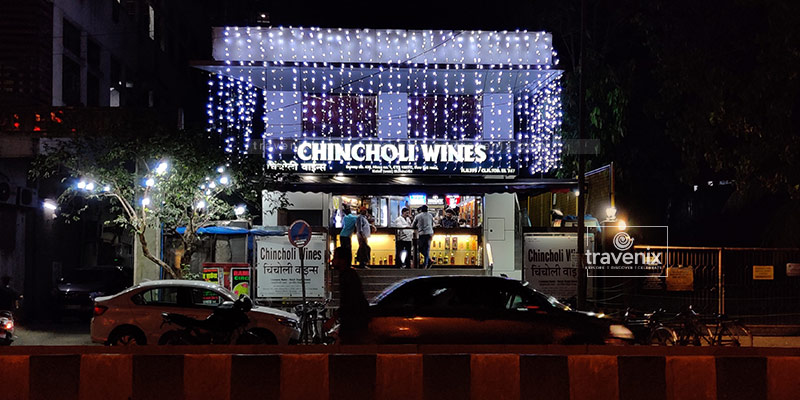 Location: Next To Chincholi Fire Station, Opposite Nirlon Housing Society, Malad Link Road, Malad West, Mumbai 
3. Peekay Wine Merchants
It is almost impossible to miss out on this establishment tucked away right in the midst of the sprawling Crawford Market. This is the place that caters to all your boozy requirements and is one of the oldest shops in the city which has a wide range of alcohols for you to choose from.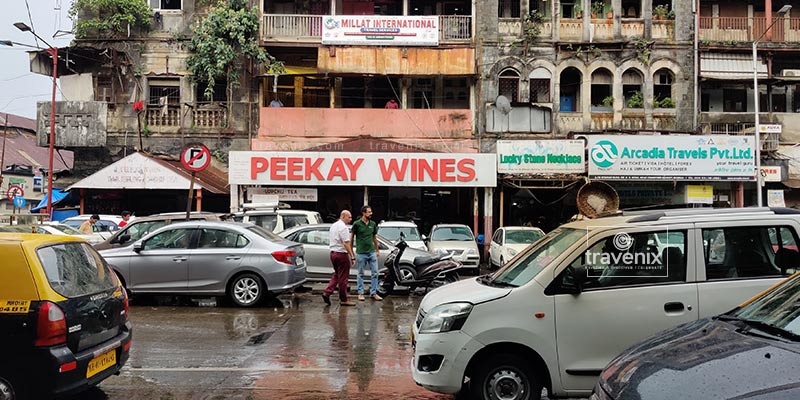 Location: A-Block 11/13, Sitaram Building, Dr. D.N. Road, Crawford Market, Mumbai
4. Pinky Wines
A popular wine shop in quite a few suburbs, Pinky Wines is reputed for their vast range and delivery capacity. Known to be the go-to place in Bandra for all tipsy requirements, this is the place you should head over to as well.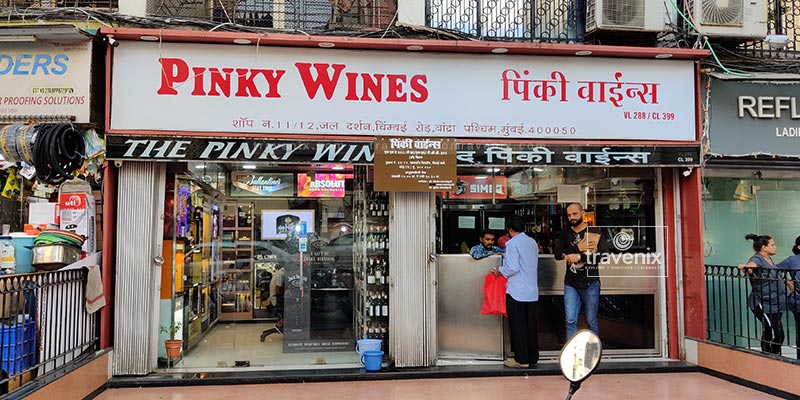 Location: Shop No 11 Jal Darshan, Near Joggers Park, Chimbai Road, Bandra West, Mumbai
5. Living Liquidz
Living Liquidz is by far one of the largest chains of liquor stores in Mumbai, if not the largest. With a network stretching from one end of the city to the other, you can never miss out on your favorite drinks. With a dedicated line that promises delivery to every part of the city, you can be assured that your favorite companion will be with you within minutes!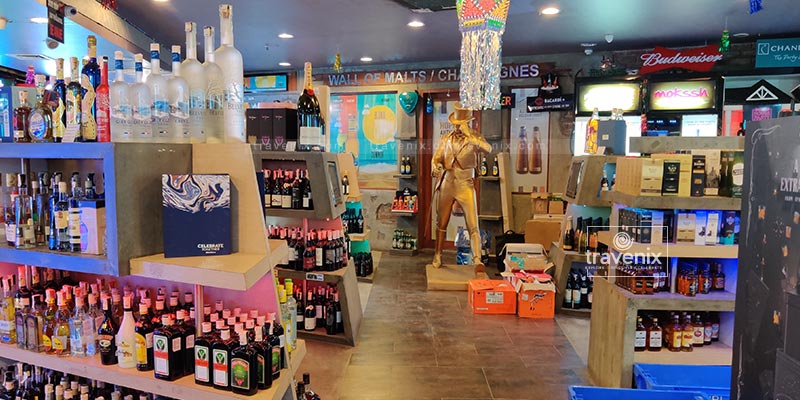 Location: Mubail Amrutwar Marg Opposite Shriram Mills Gate, Hatiskar Wadi, Lower Parel, Mumbai,
Call on 022-30004000 for delivery!
6. Godrej Nature's Basket
Yes! The most unlikely place that you can think of finding alcohol sells it. Nature's Basket is known for its organic food in Mumbai, and with that in mind; the only alcoholic drink that you can find here is wine. With a reasonable range and ample stores spread across the city, wine lovers can rejoice!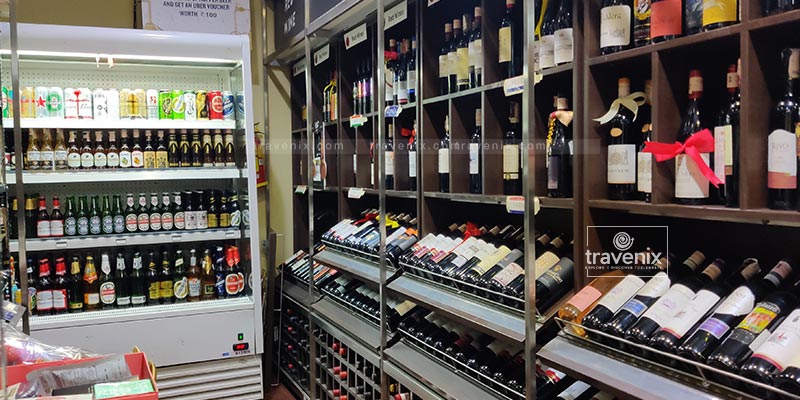 Locations: High Street Phoenix Store Unit No. G-18,19,20 & 33, Ground Floor High Street Phoenix, Grand Galleria, 462, Tulsi Pipe Rd, Lower Parel, Mumbai
7. Best Wine Cellar
This place does justice to its name and sells some of the very best wines that you can think of. Their quick and cordial service is what sets them apart from the others and gets them lots of customers.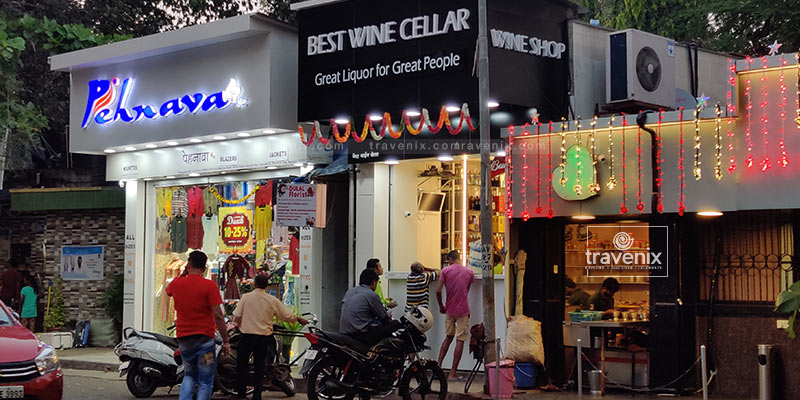 Location: Shop No. 4-A, Kambliwadi, Nehru Road, Opp HDFC Bank, Near Rama Krishna Restaurant, Vile Parle East, Mumbai
8.Patel Wines
They have been in the business for years and have stocks of wines that may not be available in any of the other stores across town. With great infrastructure in place to keep the drinks cool and an owner who is well-versed with various wines, you are sure to love this place.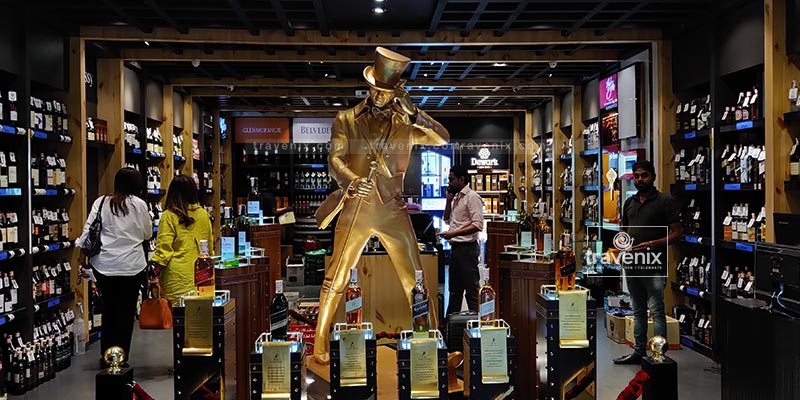 Location: Shop No. 20, Ground Floor, Maker Arcade Shopping Center, GD Somani Road, Cuffe Parade, Mumbai.
9. Enjay Wines
This is THE place to buy genuine liquor supplies. A wide variety of reasonably priced drinks are available here at your disposal. They also have a special discount on Indian Wines, perhaps a move to boost their sales? Lastly, they also offer home delivery so that you can sit and wait for your favorite drinks' arrival!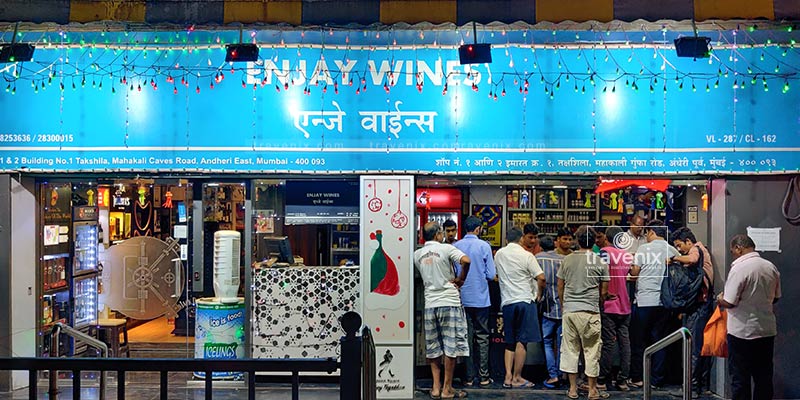 Location: Shop 2, Building No.1, Takshila, Vallabhai Patel Road, Andheri East, Mumbai
10. Parry Wines
Parry Wines is a popular wine shop in Bandra. Not only can you shop at their store, but you can also order from their website. You'll get your favourite booze here in wholesale and bulk rates. If you live in Bandra, they'll also deliver it to your home for your next house party.
Location: Shop No.6, Home Land Building Ramdas Nayak, 55, Hill Rd, Mumbai, Maharashtra 400050
11. Shah Wines
Shah Wines is one of the oldest wine shops in Mumbai to sell liquor at wholesale rates. It's located in Crawford Market so you already know that you will be getting a good deal regardless. They highly encourage cash payment as card transactions can cost you 1-2 per cent more.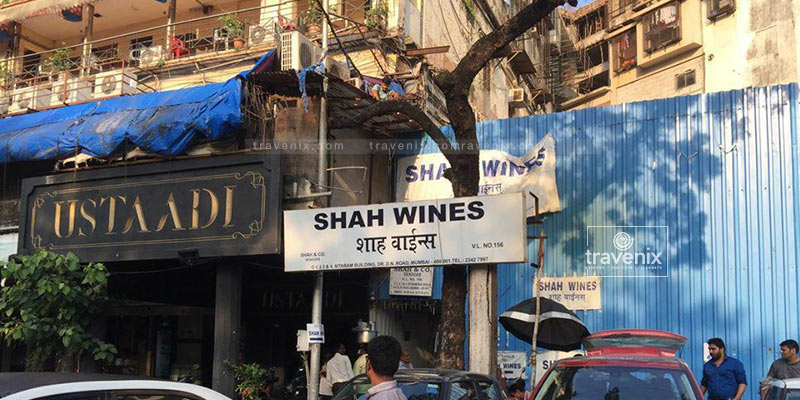 Location: Sitaram Building, C1, Dr Dadabhai Naoroji Rd, next to Crawford Market, Mumbai, Maharashtra 400001
12. India Wines International
India Wines International in Fort is the perfect place to go if you know what you want as you can't look at their collection. They offer a good discount and the service is pretty fast as well. After placing your order, it will be really prompt service and you'll be walking away with a good deal.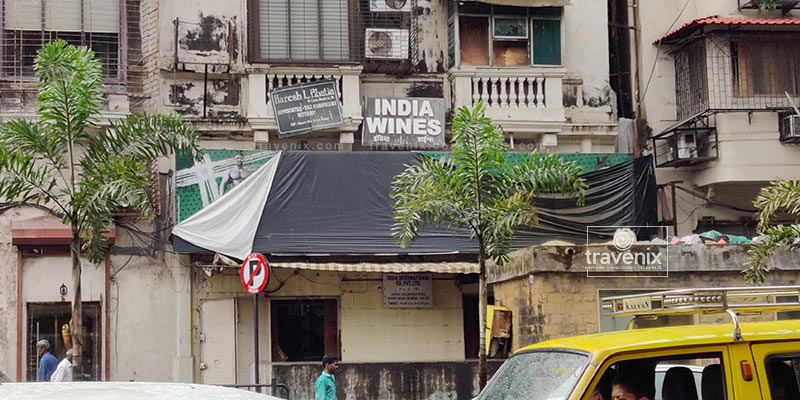 Location:  545, 547, Kavarana Building, Dhobi Talao, Next to Metro Subway Gate 4, Opp. St. Xavier School, Lokmanya Tilak Marg
13. Modern Wines
Modern Wines in Dadar is a blessing for the locals. Not only does it have a good collection of wines, spirits and beers, it also offers them at amazing prices! You can easily find good discounts on your favourite liquor, if not, they'll be sold at MRP. Dadar folks, don't miss out on this.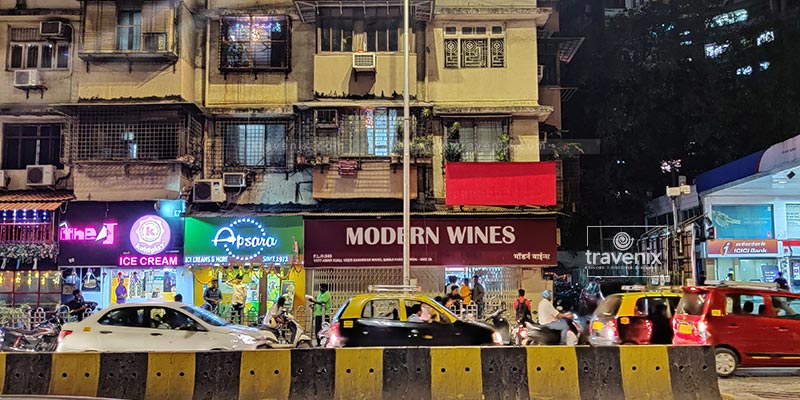 Location: 1/377, Amarkunj, Veer Savarkar Marg, Opp. Shivaji Park, Dadar West
Conclusion
We are sure that all alcohol lovers must be rejoicing after reading this article. Do let us know your experience at all these stores in the comments below. If you source your booze from some other stores, do let us know, so that we can share it with our readers.
Latest posts by Vibha Sharma
(see all)