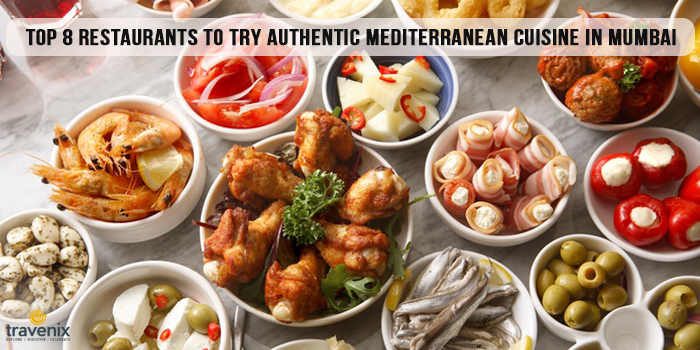 Top 8 Restaurants To Try Authentic Mediterranean Cuisine in Mumbai
Mediterranean cuisine is unique; it isn't limited to the recipes or traditions of a particular ethnicity or culture. Rather, it is a union of culinary trends pertaining to the regions around the Mediterranean Sea. It borrows the goodness of pizzas and pastas from Italy; while Morocco, Greece and Turkey's shared traditions add falafels, shawarmas and a host of meat dishes to this interesting mix.
A Platter Full of Variety
Mediterranean cuisine is known for its partiality to olive oil, cheese and wine; all of which together form a heavenly trio. Since it has an influence of various cultural traditions, the cuisine has some of the most diverse dishes out there.Follow us as we set out to find the best places in Mumbai to try Mediterranean food.
1) Mezzo Veg Lounge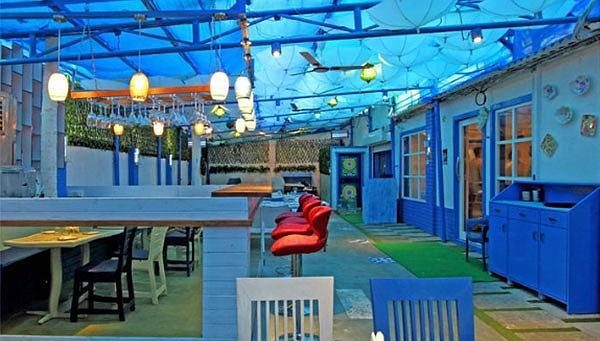 One of the city's hipper Mediterranean-Greek themed restaurants, Mezzo Veg Lounge's blue and white interior is enough to take you miles away straight to Santorini. While the ambience and its dim blue lights get you wide-eyed right from the moment you enter; wait till you try their hummus and Mezzo Salad. The menu does not have many Mediterranean options, but for those who love Italian and North Indian food; there are plenty of options. Though the choices are limited, we'd mark it high on authenticity of taste.
Where: Borivali
2) Aqaba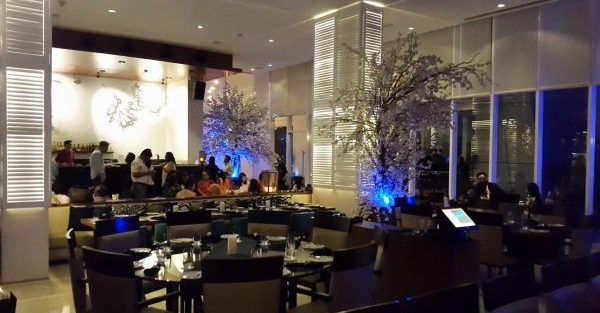 A 20,000 square feet oasis in the middle of Lower Parel's Mediterranean-hungry restaurant scene, Aqaba stands out with its grand, yet classy interiors. It has an eclectic mix of dishes from the Middle East; and their buffet has Lebanese and Mediterranean options too. While the food is great, the décor definitely takes the cake at this restaurant.
Where: Lower Parel
3) Souk – The Taj Mahal Palace

Extremely popular with food connoisseurs, Souk lives up to the expectations that come along with the tag of Taj hotels. Their extensive menu even has two separate sections for cold and hot mezze; each with a range of Greek, Lebanese and Mediterranean dishes. The options are almost overwhelming; so if you can't really get yourself to decide on a particular dish, go for their buffet. Souk's generous buffets provide a premium experience; team it up with their wines and you'll have an experience worth remembering.
Where: Colaba
4) Mediterra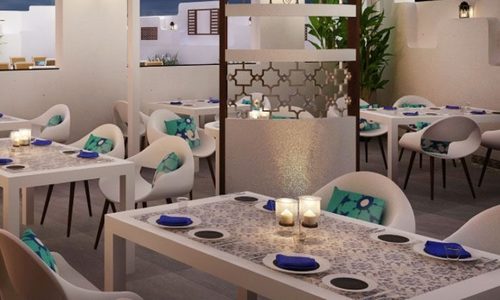 Mediterra offers a little Mykonos in the heart of Mumbai. The rooftop restaurant — sporting a neat white look — serves some delicious falafel wraps and baklava. If you're taking along with a bunch of friends who aren't very experimental, check out their Mughlai dishes too. Mediterra is popular for its hookah; so it draws in a lot of youngsters. To keep the ambience peppy, they also have live music.
Where: Bandra West
5) Olive Bar & Kitchen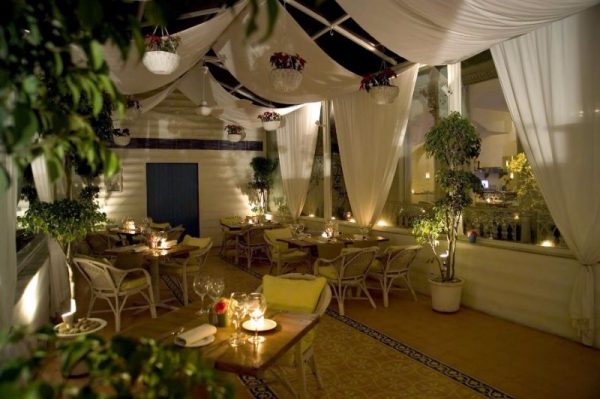 This posh fine dine Mediterranean restaurant is a favorite of Bollywood's elite community. Decorated with vines and neat white chairs, Olive Bar & kitchen's understated decor has a casual feel. For food, try their lamb shanks, stuffed mushrooms and chicken bomba; they are extremely well made. If that seems a little too experimental, go ahead with the usual pizzas and pastas; they are delicious too.
Where: Khar
6) Café Athenia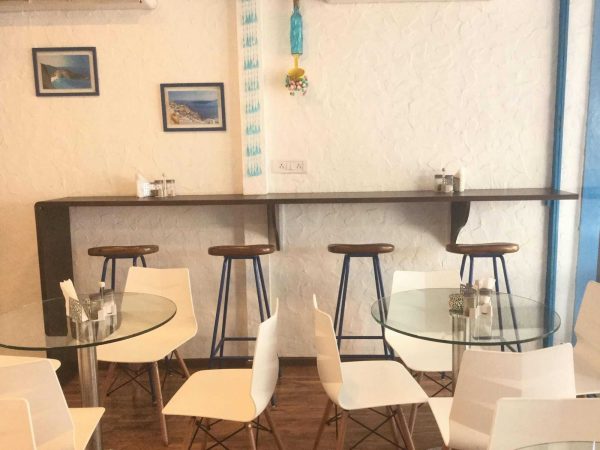 Café Athenia is the newest one to join the ranks of Mediterranean restaurants, but it's already making waves. It's savory crepes — spinach and corn and peri-peri chicken in particular — are great breakfast options. They also have a lot of healthy salads, so you don't have to worry about the calorie chart while you're trying out new dishes. Their beverage menu is impressive too; it has a mix of fancy freak shakes, coffees, iced teas and green teas. (Provigil) Food at Café Athenia is great and so is the ambience; all in all, it is a must visit place for Mediterranean dishes.
Where: Malad West
7) Falafels' — The Lebanese Haus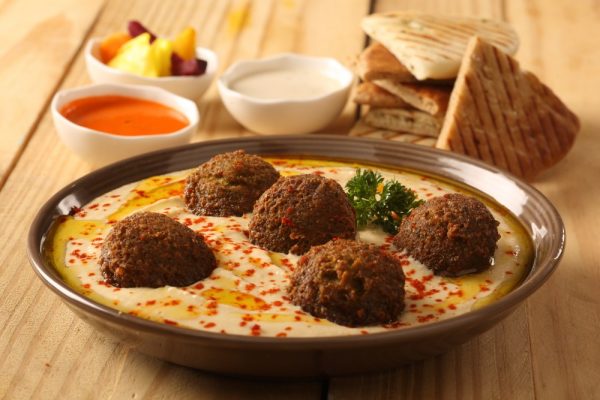 Falafels can be accredited with taking up the baton for popularizing Lebanese food in Mumbai. From an array of delicious falafels and healthy wraps, and salads to powerhouse meal boxes, Falafel's has slightly tempered the traditional recipes to suit the Indian palate. But that doesn't mean they aren't afraid to innovate and experiment. Their menu gives a new twist to falafels; from Mexican, Greek, Chinese to Desi Falafels, they have it all.
Where: Tardeo, Malad, Thane, Kurla
8) Café Basilico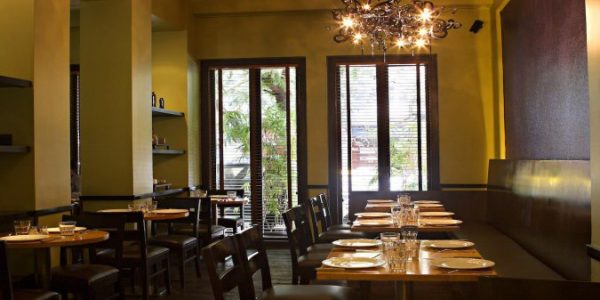 Café Basilico calls itself an upscale fine-dine restaurant which is "sophisticated, but fun and casual in equal amounts." True to their description, the restaurant looks quite understated yet chic; the fun part is obviously the food though. They have a lot of options for those looking for Mediterranean or Lebanese food:the Falafel and Labneh Sandwich, Mediterranean Platter, Zahtar Pizza, and Falafel Shawarma are our favorite picks from their extensive menu.
Where: Colaba
Are you excited to take on the mighty Mediterranean platter right here in Mumbai? If you think we need to extend this list and add a few other restaurants that deserve a mention for their delicious Mediterranean dishes, do let us know about it, in the comments section below. If Mediterranean cuisine doesn't seem like your cup of tea, check out some of the best Chinese restaurants in Mumbai for a tasty meal instead.
Image Credits: Apna Coupon, Grubzon, Dine Out, Zomato, Falafels. in, Just Dial, Taj Dining, Near Buy, Riddlers Bar and Restaurant
Latest posts by Vibha Sharma
(see all)