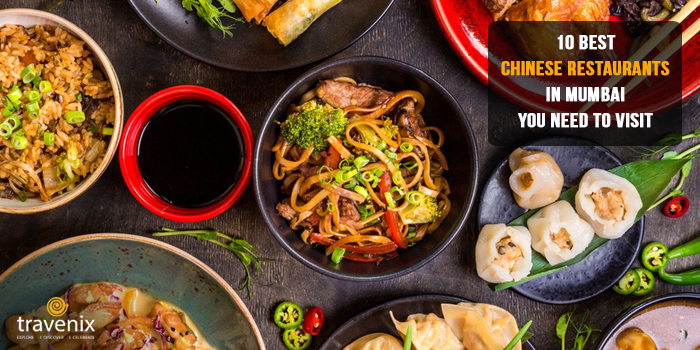 10 Best Chinese Restaurants in Mumbai You Need To Visit
Mumbai's culinary scene has a long lineage of fine Chinese restaurants showcasing the best of authentic, as well as Indo-Chinese dishes. From upscale restaurants with fancy food to small, cozy roadside eateries, Mumbai's has a diverse pick for lovers of Chinese cuisine.
Chinatown right here!
A classic light dimsum brunch or a full-fledged meal with a pick of noodles, baos and fiery chicken dishes — whatever it is that you're looking for, Mumbai's Chinese restaurants are sure to impress even the toughest, most discerning food connoisseurs. Join us as we sample some of the best Chinese restaurants in Mumbai
1) China Bistro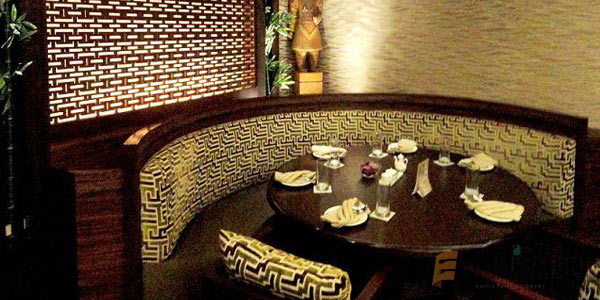 Designed to have a complete Oriental vibe, China Bistro lays emphasis on doing its interiors well, which remains consistent in all their branches across the city. Their menu has an expansive range of traditional dishes from China, Indonesia, Korea, Japan and Hong Kong. They have also taken care of their guests who love seafood; there is fish, prawns, shrimp, crab and more on offer.
Where: Worli, Dadar, Chembur, Thane
2) Hakkasan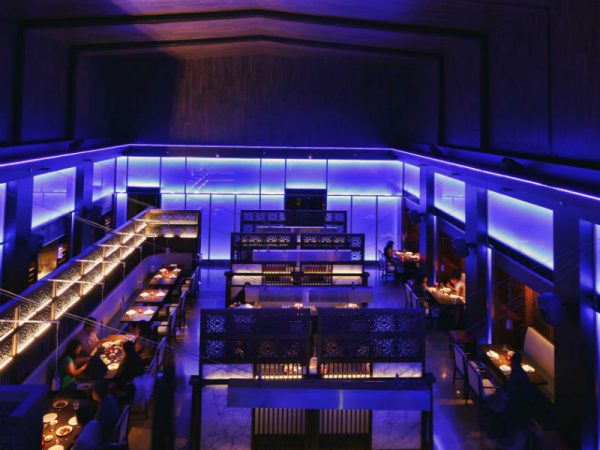 Full of glitz and glamour, Hakkasan is easily one of the best restaurants in the upscale neighborhood of Bandra. This Michelin-star restaurant's surreal décor and exquisite dishes have made it a hub for the elite in Mumbai. While the restaurant is heavy on your pocket, the experience here is unmatched. Hakkasan' signature dishes, Peking Duck with Caviar and Roasted Silver Cod with Champagne and Honey alongside interesting concoctions like Hakka and Lemongrass Martini, should not missed. If you'd like some bubbly drinks to go with your food, check out their extensive range of unusual spirits. Dine at Hakkasan when you're feeling a little fancy and have a loaded wallet; the experience is totally worth the money.
Where: Bandra
3) Yauatcha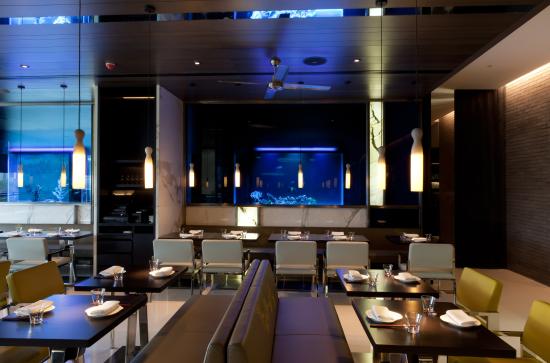 Another brand of the Hakkasan group, Yauatcha is better suited for those looking for a more sophisticated setting. The interiors are finely done; an aquarium line with neon lighting covers the restaurant on one side, while Japanese motifs spread across the room add the Oriental touch. Envisioned as modern take on the traditional tea houses, this Michelin star restaurant'smenu is dominated by dim sums and an extensive selection of teas. Also, if you're in the moodto experiment a little, try their cocktails. Their vodka mixed Oolong tea, Cha La Lai is one of the most unique cocktails you'll find in Mumbai. Or maybe if you want to give your sweet tooth a little treat, check out their soft cakes, macaroons and chocolates.
Where: First Floor, Raheja Tower, Bandra Kurla Complex, Next To Cafe Infinito, Bandra East
4) Ling's Pavilion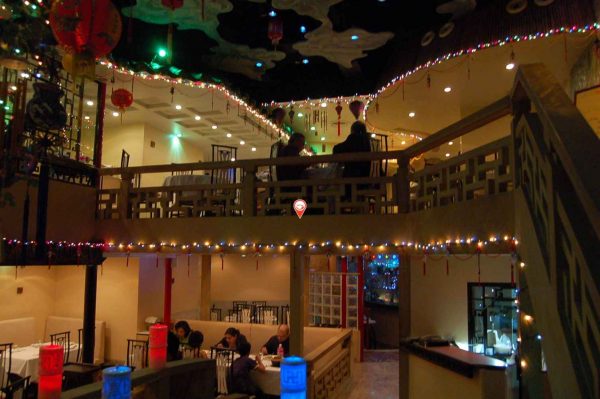 Ling's Pavilion's zen-like ambience has been serving the most authentic Chinese cuisine to food lovers for more than 75 years. Run by a family of Chinese immigrants, their menu also has now evolved to include Indianised Chinese dishes as well. But if you're confused, just walk up to the friendly owner who'll give you recommendations based on your taste preference, and you can order it all even if it is off the menu. While their wontons, dimsums and noodles are great too, their seafood offerings are to die for!
Where: 9/21, Mahakavi Bhushan Road, Behind Regal Cinema, Colaba
5) Mainland China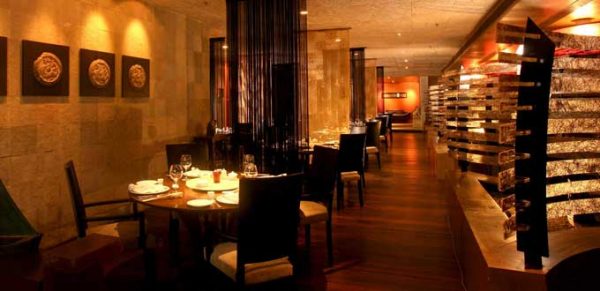 With over 50 outlets across the country, Mainland China has become synonymous with Chinese cuisine; it's a name we just can't miss on the list because of its popularity. All its restaurants are semi-casual appealing specifically to young, urban and global Indians. Their menu has a wide selection of dishes from the Far East; you can find food from the streets of China, Hong Kong Korea, Japan, Malaysia, Singapore, Thailand here.
Where: Andheri, Powai, Kandivali, Malad, Ghatkopar, Thane
6) Jia The Oriental Kitchen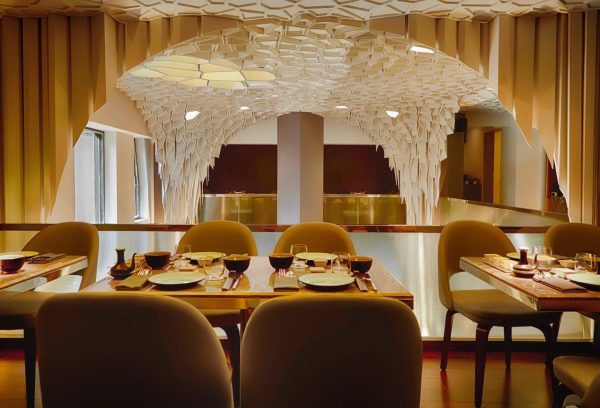 Jia's understated yet sophisticated décor is a treat for the eye; their tall ceiling almost has a structure that resembles a honeycomb. While their menus for vegetarians and non-vegetarians are separate, both lay a special emphasis on different varieties of dimsums and sushi. Their Crispy Duck Salad, Chilean Sea Bass dimsums and Pan-Fried Mushrooms dimsums are highly recommended.
Where: 2, Dhanraj Mahal, C. S. Marg, Colaba, Mumbai
7) The Fatty Bao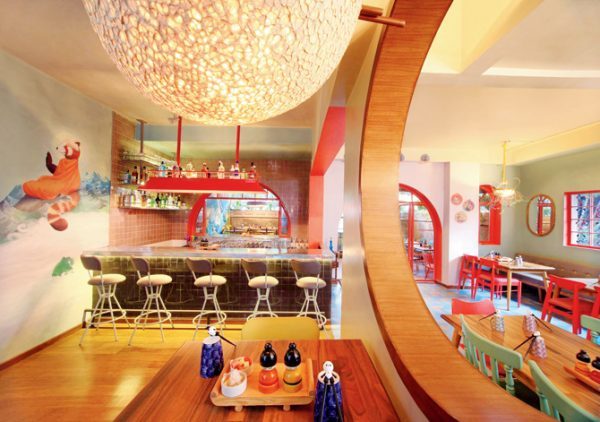 The Fatty Bao is not just your regular fine dine restaurant; it's a trendy space which also gives you a fun and inventive bar experience. Brimming with an edgy atmosphere, the Fatty Bao defines its specialty in its name itself. Their Mushroom and Bell Pepper Bao, Five-Spiced Chicken Katsu, The Patty Bao are absolutely drool-worthy. If you're looking for more variety, try their duck pizza, Lotus Root in Thai Curry, The Fatty Oyster and sushi rolls. Also, try out their exquisite bar menu, it has some of the most innovative combinations.
Where: Lower Parel, Powai
8) Stomach II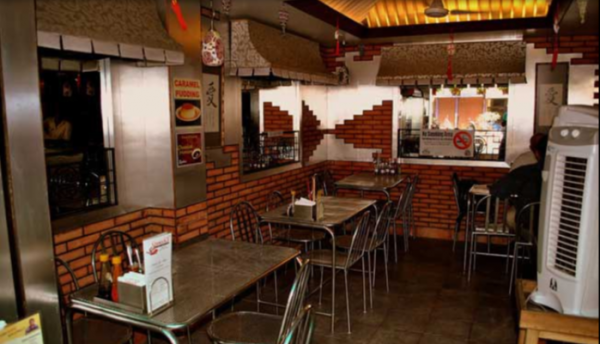 Focusing only on Chinese dishes, Stomach II is a hidden gem that gives you the most lip smacking dishes at very affordable prices. Expect all dishes to be suited to the Indian taste here, so your taste buds are going to be on fire. If you are a fan of spicy food, you should try their schezwan rice, chicken schezwan dry lollipop and chicken hunan noodles.
Where: Bandra, Andheri
9) Uncle's Kitchen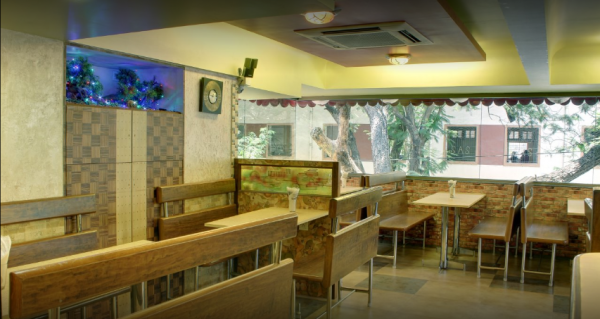 One of the oldest restaurants in Malad, Uncle Kitchen's is a great place for desi takes on Chinese dishes. Extremely low-priced, you can wrap up a meal for two at this small restaurant under Rs.500. Their portions are huge too, so you can have a hearty meal without having to shell out a lot of money. Long time veterans recommend their chicken lollipops, spring rolls, chicken Manchurian and crispy chicken here.
Where: Malad
10) Dimsum& More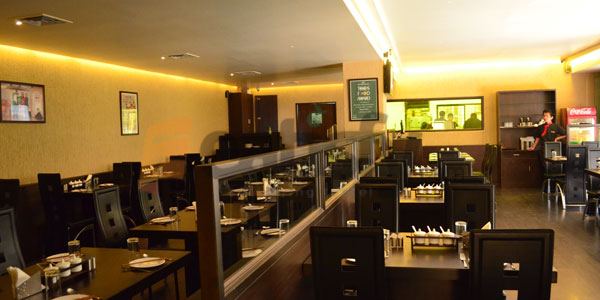 Fighting for recognition among the slew of eateries in Versova, Dimsum & More totally deserves more appreciation for its delicious Oriental food. Their pan-Asian menu has an impressive variety of noodles; Malaysian Flat Noodles, Thai Basil & Ginger Noodles, Mint Noodles and Jade Noodles are only some of the names that stand out from the usual offerings. Their dimsum and sushi platter is full of innovation, so don't miss out on those either.
Where: Andheri
Are you hungry for some Chinese food yet? If we have missed out on your favorite Chinese restaurant in Mumbai in this list, do let us know about it in the comments section below and we'll be happy to add it.
Image Credits: Group Table, Billion Ables, Trip Advisor, The Mumbai Foodie, Upper Crust India, Burrp, Mid Day, Uncle's Kitchen, Zomato
Latest posts by Vibha Sharma
(see all)