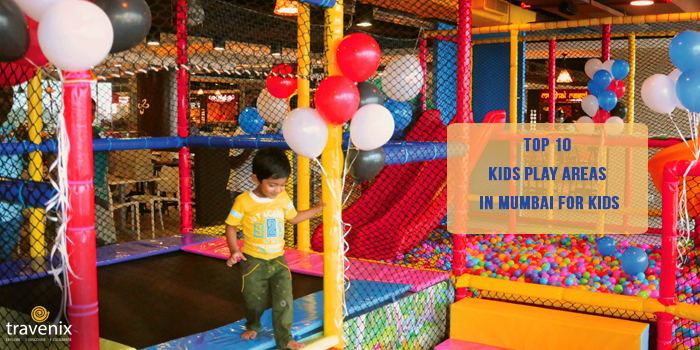 Top 9 Kids Play Areas In Mumbai for Kids
All work and no play makes Jack a very dull boy. While your kids are growing up fast, it is important for you to ensure they're getting their share of fun and having a good time. Kids' play zones are the perfect places to let them indulge in some unstructured play.
Let's Play!
While nothing beats the outdoors, you need to shake up the play routine for your kid once in a while. Indoor play areas can expose them to the joys of jumping over a trampoline or swimming in a sea of foam blocks while creating wonderful memories. If you're wondering where to go for such unique experiences, check out our list of best kid zones in Mumbai.
1) Kidzania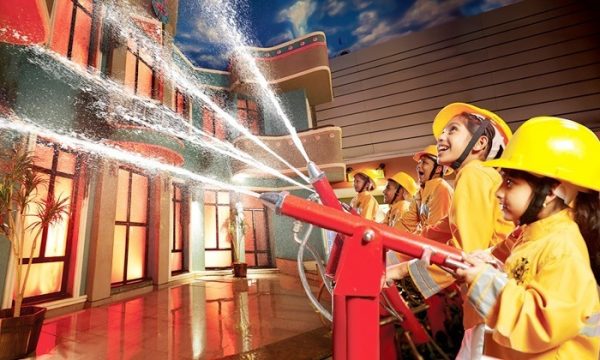 Kidzania lets your kids don various different hats in just one day with their role-playing games. Whether your kid has always dreamt of becoming a chef someday or is fascinated by pilots, their DIY will let them get a first-hand experience of it early on. The indoor edutainment park is specially designed for kids from the ages of 4-14 years, so rest assured, even your tiny tots won't have a dull moment there.
Where: Ghatkopar
2) Play Around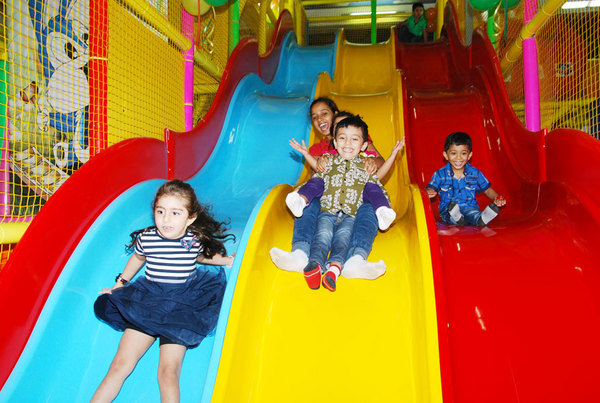 Equipped with a ball pit, spiral slides, zipline, trampoline, library and other interesting board and wall games, Play Around is a lively place that your kids will definitely love. Claymaking, painting, reading, dance or karaoke — whatever be your child's interest, they're going have a great time at this play center. They also have a fabulous toddler center with a number of educational games and toys to keep your little on occupied. While your kids are having a ball, you can check out their in-house café which serves up some quality food and beverages.
Where: Andheri, Kandivali
3) Happy Planet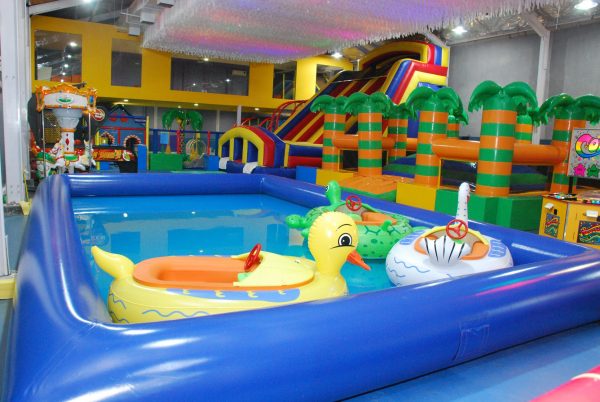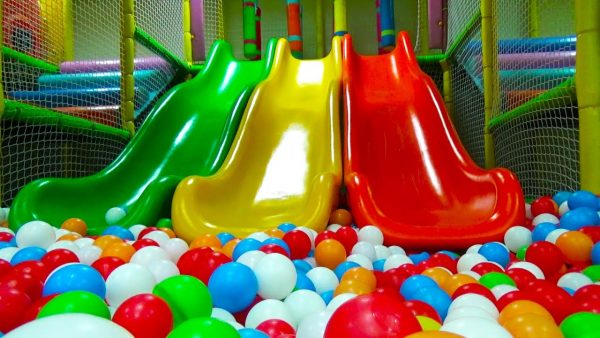 The Happy Planet is simply each and every child's fantasy come true. Filled with inflatables and giant soft toys, their play area has toddler zones, sand play zone, bumper boats, toy train, carousels, redemption machines and much more. Most kids can't get enough of the high, steep slides and keep going for more. With adventure, fun and play combined, the Happy Place is also a favorite for kid's parties and other events.
Where: Kurla
4) Hop n Bop
Hop n Bop has everything ready to entertain kids of all ages; beginning from the age of just six months. Their vibrant play area consists of several swings, trampolines, a pool, a jungle gym and a host of other playful games. Every now and then, they also hold exhibitions, workshops, activity classes and camps for kids.
Where: Khar
5) Funville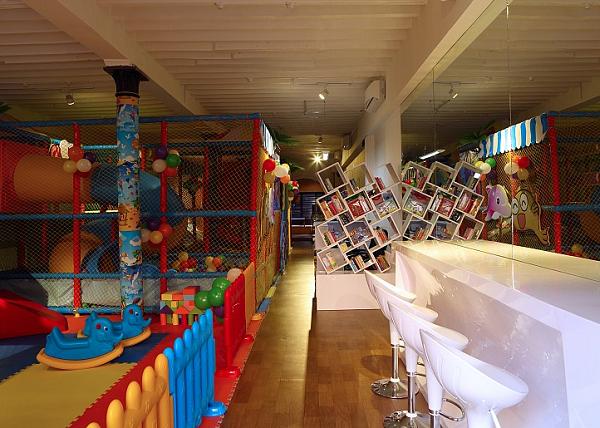 While Funville's toddler zone if full of squishy soft play toys, their junior and adult play areas are full of adventurous games. Rope walks, pogo balls, climbing rockers, pool games, twirly slides — these are just some of the fun games on offer. Their virtual world of Wii and Xbox is a hit with teenagers who can't enough of video games. If you'd rather go out and indulge in some real games instead of sitting in front a screen, their foosball, air hockey and other table sport games will interest you. The play zone also has a huge library, and offers free home delivery of books and toys for all its members.
Where: Colaba
6) Smaaash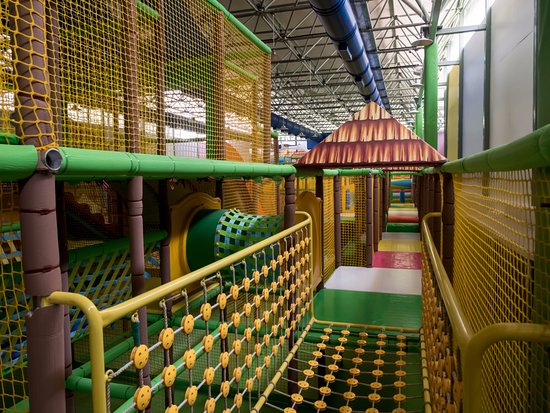 Smaaash's exhilarating vibe is infectious; it welcomes not just kids, but also adults. With a jungle safari, indoor cricket park, trampoline park, finger coasters and more, at Smaash it's hard to just sit back and watch. Join in on the fun and bring out the inner child in you too. Also, Smaaash is one of the best places in Mumbai for paintball or a go-karting adventure.
They are used to hosting parties for birthdays, corporate as well as other family events.
Where: Lower Parel
7) Millk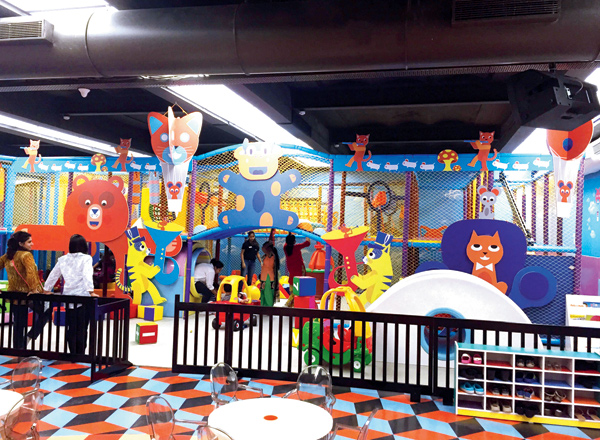 Just like the other play zones, Millk has enough to keep the kids engaged; but in addition to that, it also takes care of the all the moms visiting the play zone. With a spa, salon and a WiFi-enabled café, moms can use their kids' play time to unwind or get their work done. All the kids are sure to be hooked on; they have trampoline, rides, treasure hunt, foam blocks, ball pool and a lot more.
Where: Lower Parel
8) Funky Monkeys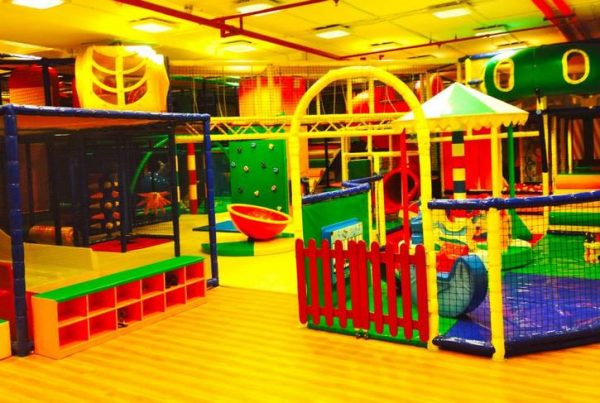 Designed for children aged 6 months to 12 years, Funky Monkey has a vibrant environment that will enthrall your young ones. Though the favorites of the kids remain the giant slides and trampolines, the wide range of soft play toys and other games ensures that they are also learning while having fun. The play zone has a cozy cafeteria and a rack brimming with magazines and newspapers to help you keep yourself engaged.

Where: Lower Parel, Andheri
9) Little Monsters Indoor Play Area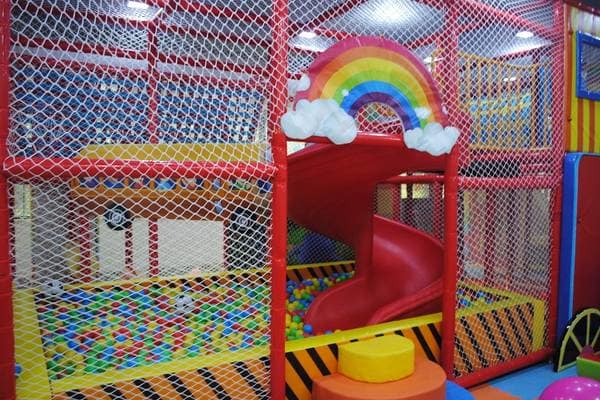 Ideal for a group outing with a mix of kids and adults, Little Monsters Indoor Play Area gives out an energetic vibe. You can also spend some quality time with your kids at their Play Date Area which keeps life size jenga, snakes and ladders, connect 4 and other such games. If you'd like to have relax at their café, you can send your kids to their fun play area where slides, ball pools, obstacles and other such games will keep them busy.
Where: Andheri
Are you ready for a fun outing with your kids? Tell us which kid zones in Mumbai you liked the best in the comments section below.
Image Credits: NearBuy, Momspresso, Happy Planet, Colaba Info, Trip Advisor, Mid Day, Polka Cafe, Baby Chakra, Bandra Info, Kids Coco Disney Club
Latest posts by Vibha Sharma
(see all)