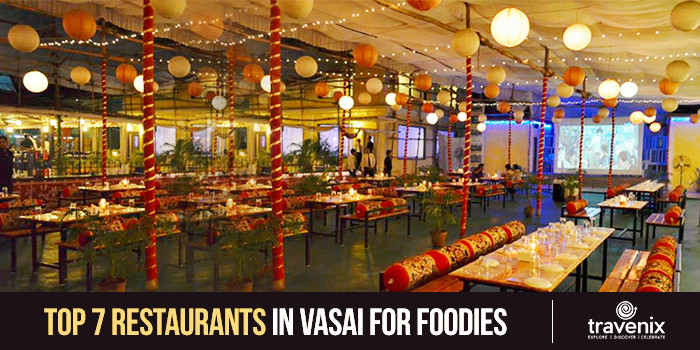 Top 7 Restaurants In Vasai For Foodies
Vasai may be located far away from Central Mumbai, but this area has been of great historical importance. Formerly known as Bassein, this area is home to the famous Vasai Fort. Most people in Vasai usually travel long hours for their daily jobs. Thankfully for everyone, loads of restaurants have opened up which serve delicious food so that you can pamper yourself post the hard-working day.
Vasai's Treats
Vasai's restaurants serve a wide variety of dishes for you to indulge in. Here, we've listed down the best restaurants in the area so that you can easily find the place which cooks your favorite food!
1. The Post Office Bistro And Bar
As the name suggests, this bar and bistro is modeled to look like a post office! You can find tiny post boxes all around the restaurant and the atmosphere here is pretty relaxing as well. They serve a wide variety of cuisines from Asian to Italian food! Do give their seafood and cocktails a shot. They even have live music on some days.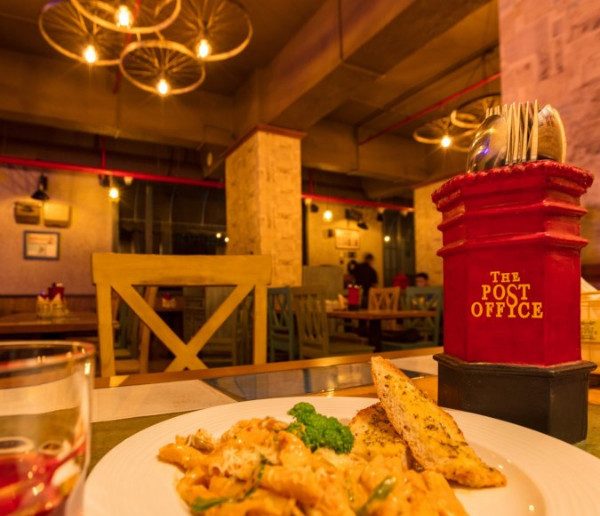 Where: Pam Infrastructure, Near ChimajiAppa Ground, Behind S T Depot, Vasai Gaon, Vasai, Mumbai
2. Wok Express
One of the best places for noodles in Mumbai, Wok Express is the place where you can meet all the wok noodles lovers. The Wok Express outlet at Vasai is similar to all others across Mumbai and you can dive into the numerous oriental dishes here and try out their amazing bubble teas with all their main course dishes.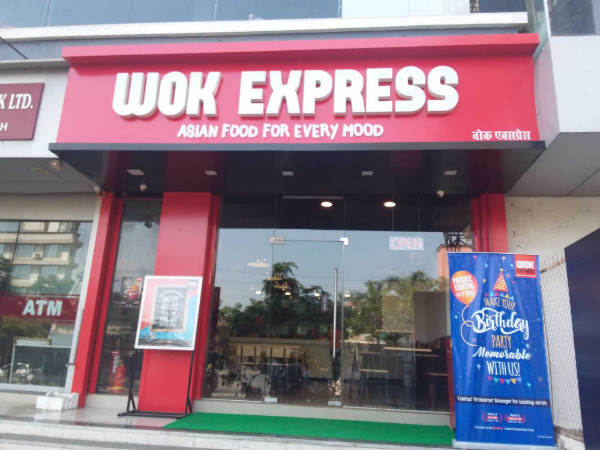 Where: Shop 8, Ground Floor , Martin Plaza, Opposite Bishops House, Bhabola Road, Vasai, Mumbai
3. Farmhouse Garden Family Restaurant and Bar
Planning for a dinner night with your family? Don't know where to go? Farmhouse is the answer to your question! This family restaurant serves great seafood along with a variety of other cuisines. They even have karaoke, live sports screenings and rooftop seating available for the perfect dinner night out with your family. Do try out their Bombil Fry.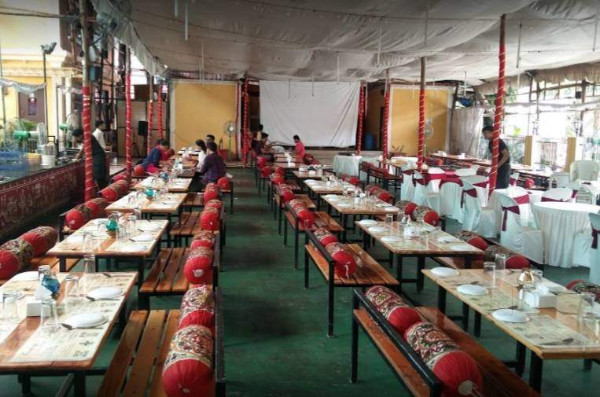 Where: Tamtalao, Next to Slema Chicken Center, Mulgaon, Vasai West, Vasai, Mumbai
4. Farmhouse Sea N Sand
One of the best restaurants with a sea view in Mumbai, Farmhouse Sea N Sand is a great place to dine while marveling at the beauty of Arabian Sea. The restaurant also gives you views of fishing boats heading out into the sea to get fresh catch of fish. While the food is mainly North Indian, you can find Chinese and Italian dishes here as well. Do try out their seafood dishes.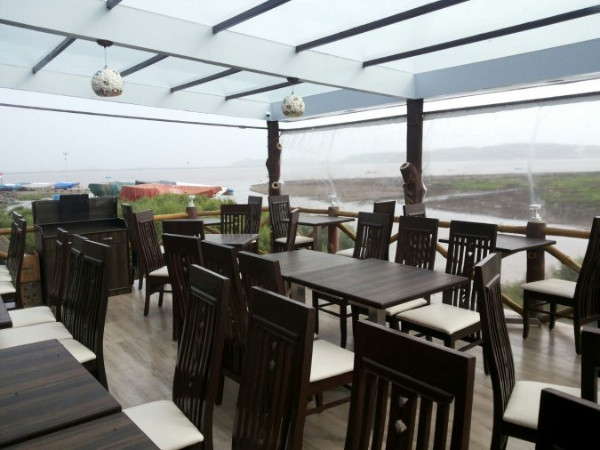 Where: Pachubander, Vasai West, Vasai, Mumbai
5. Kinara Dhaba
This dhaba is located near the Ghodbandar Junction on the highway in Vasai and has the typical dhaba ambience. They've even got some birds in the restaurant for all the bird lovers. The prices here are slightly on the higher side but the food is absolutely delightful. You must try out their Manchow Soup, Rabdi and Jalebis.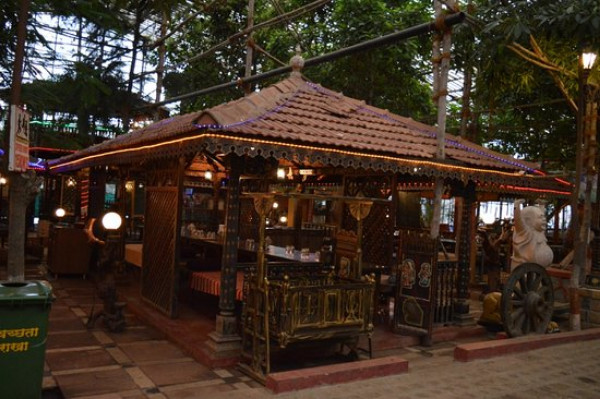 Where: Mumbai Ahmedabad Highway, Ghodbundar Junction, Vasai, Mumbai
6. Zeal Skybar
As the name suggests, this bar is located on the top floor of the building and gives you some stunning views of the area around. A visit to this place is a feast for all your senses, for they have amazing food, great music and a stunning view. While their drinks menu is pretty elaborate, the Pizzas, Biryanis and Chicken Satays are made really well.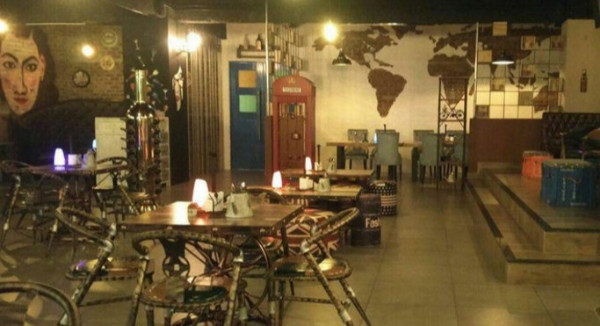 Where: 4th Floor, Tania Planet, Bhabhola Naka, Near D-Mart, Vasai, Mumbai
7. Kerala Cafe
This place is a heaven for those who love South Indian food. As the name suggests, the menu is filled with dishes from God's Own Country and you can feast yourself on dishes like Avial, Appam and Vegetable Stew here. They bring to your the most authentic flavors from Kerala and that too for affordable rates!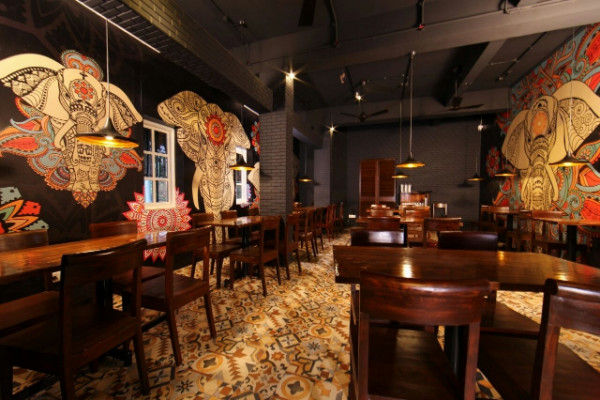 Where: Dosti Road, Behind Stella Petrol Pump, Vasai, Mumbai
Have you been to any of the above-mentioned restaurants in Vasai before? If so, do let us know how your experience was in the comments section below. Do you have any other favorite restaurants in the area? Do give us your recommendations in the comments!
Image Credits: Zomato, Just Dial, TripAdvisor, HighApe

Latest posts by Vibha Sharma
(see all)