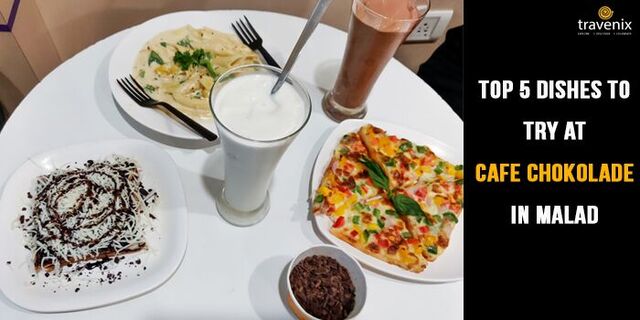 Top 5 Dishes To Try At Cafe Chokolade In Malad
We all love chocolate, don't we? For the love of chocolate and to satiate the cravings of chocolate lovers, Cafe Chokolade has opened up in Andheri. As the name itself suggests, this place is dedicated to chocolate-filled dishes and you can satiate all your chocolate cravings right here!
Loaded With Chocolate
Cafe Chokolade serves the best chocolate dishes out there in Mumbai and you can have a feast for all your senses there. We had the chance to go to their outlet in Andheri to try out some of their best offerings. Here's what we think about them.
1. Cheese Chocolate Sandwich
This sandwich is made from two things that we all love. Cheese and chocolate! Fresh and soft bread slices are loaded with chocolate first and then on top of them, lots of cheese is shredded and then stuffed between the breads. The sandwich has a perfect amount of sweet and cheesy flavor, which is absolutely delightful!
2. Chokolade B
As the name suggests, this dish has chocolate written all over it! It is the signature dish of this cafe. It is an extremely thick and heavy milkshake that can please your tastebuds in an instant. On top of this milkshake, almost a whole cup of chocolate shavings are put up as toppings to give you an even more chocolaty experience. You can count on this milkshake to fill your tummy all by itself!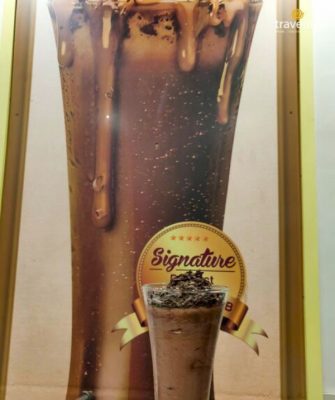 3. Tender Coconut Thick Shake
You may have tried tender coconut ice cream, however, you will definitely not have tried the tender coconut thick shake! The shake is made from tender coconut ice cream and you can taste the flavor of coconut distinctly. The milkshake is perfectly sweet and whether you're a sweet lover or not, you'll definitely love this milkshake.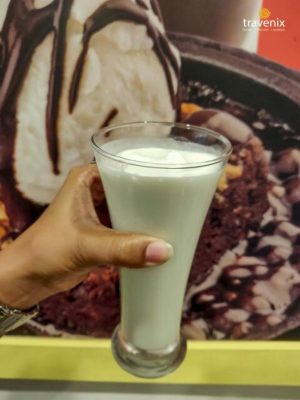 4. White Pasta
The White Pasta here is made to perfection. It brings to you the authentic flavors right from the heart of Italy. The texture of the white sauce is extremely creamy and the pasta simply melts in your mouth on eating. To make the dish even more alluring, they've added loads of veggies which give tiny bursts of flavor on biting and bring a variety into each bite of the dish.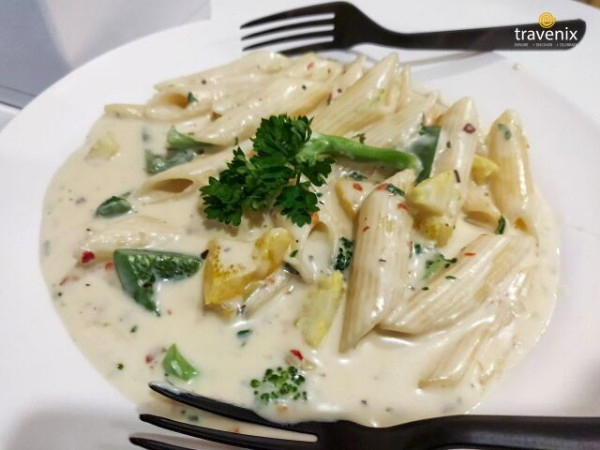 5. Open Face Toast
This simple dish is nothing but a bread that is toasted to perfection and is topped with loads of bell peppers and veggies. It is further topped with cheese to give you the cheesy flavor. While the dish is pretty simple, it was quite a pleasant surprise! It is made extremely well and is full of flavor! A big thumbs up to this one.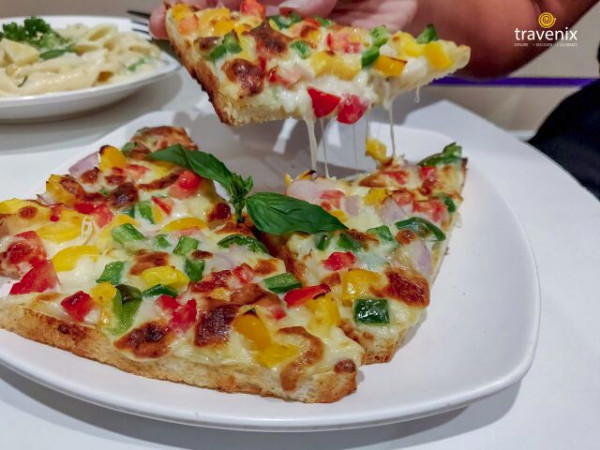 Have you been to Cafe Chokolade before? If so, do let us know how your experience was there in the comments section below. If you haven't been there, you can visit them at Shop No. 3 Ashish CHS Ltd, Marg, Shriniwas Bagarka Rd, J B Nagar, Andheri (E, Mumbai, Maharashtra 400059
Latest posts by Vibha Sharma
(see all)