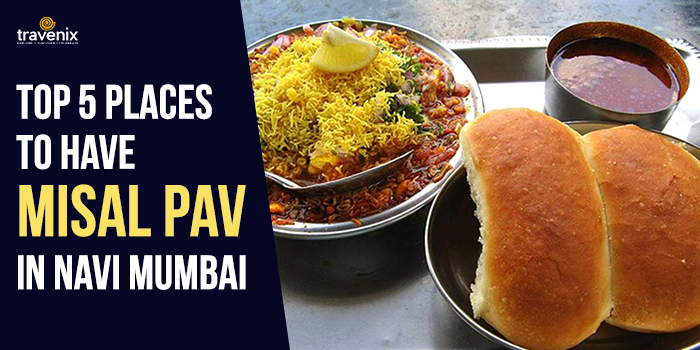 Top 5 Places To Have Misal Pav In Navi Mumbai
Misal Pav, Pav Bhaji and Vada Pav are synonymous with Mumbai's identity. All these dishes may have been present in the city for years now but even today, they are eaten by Mumbaikars all around. New cafes, restaurants and cuisines have come but they haven't diminished the popularity of these dishes. Navi Mumbai too has its fair share of misal pav places.
Misal Pav In Navi Mumbai
Navi Mumbai has loads of places that serve freshly prepared misal pav for your indulgence. You can enjoy the soft pav along with the zesty misal topped with farsan at many places across town. However, here are the places that make it the best.
1. Mamledar Misal
Mamledar Misal is a name that has become synonymous with misal pav in Mumbai. They serve some of the finest misal pavs across town for an affordable rate of just Rs. 50! You can choose between a mildly spicy misal pav and an extremely spicy one here according to your palate. If you're in the mood for South Indian dishes, they make them extremely well too!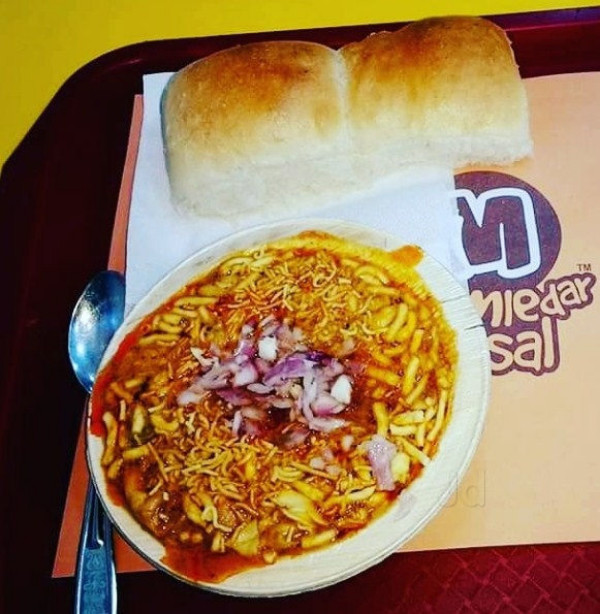 Where: Shop A, Jai Ganesh Society, Plot No C8, Opposite Railway Station, Sector 3, Airoli, Navi Mumbai, Maharashtra 400708
2. Mauli Misal – Naad Nashikcha
Yet another misal pav joint in Airoli, this place not only specializes in Misal Pav but also in churning out authentic Maharashtrian dishes. While their outlet is pretty tiny and has minimal ambience, you can definitely count on their food to make up for that. You can count on them to make your misal pav to perfection.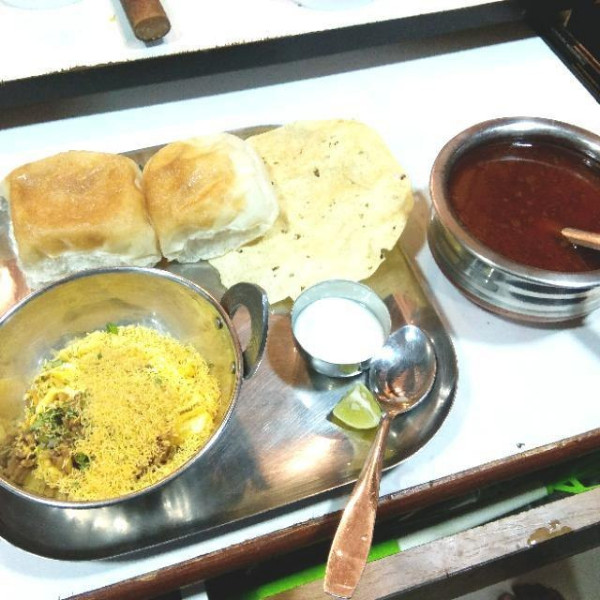 Where: Shop 28, Bhoomi Colossa, Sector-19, Airoli, Navi Mumbai, Maharashtra 400708
3. Khaugalli
This isn't the typical Khau Galli of Mumbai. It's indeed a restaurant that serves fresh fast food from early morning up to 2 AM in the night! While their noodles, ice creams and other dishes are popular, their misal pav absolutely stands out from the rest. The fiery misal combined with the soft pavs makes the misal pav here a favorite among all!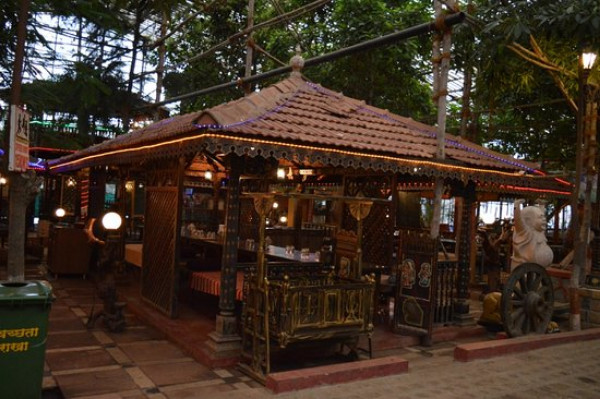 Where: Plot F/72, Shop 25, Vighner Complex, Sector 12, Kharghar, Navi Mumba:
4. Hotel Shivam
This ages-old eatery right opposite DY Patil College is especially popular among the students of the college because of the affordable rates of the dishes. You can easily get done with your meals here in Rs. 100. However, one dish that is extremely popular among the people here is the misal pav. They make it fresh and serve it piping hot so that you can devour this dish with your friends and enjoy the authentic misal pav experience.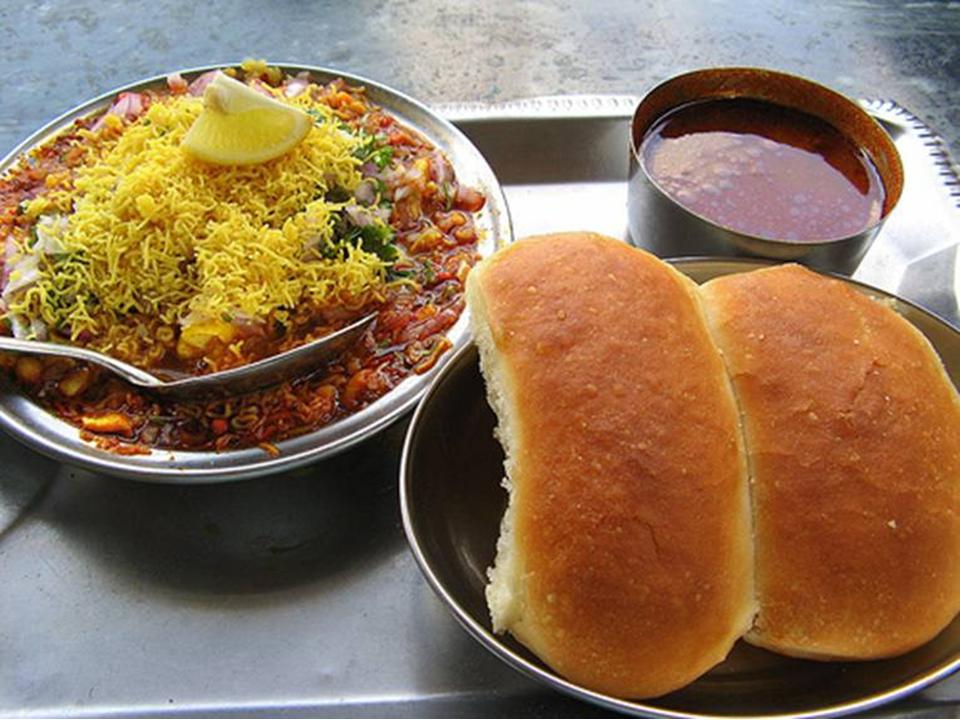 Where: Opposite DY Patil College, Sector 21, Nerul, Navi Mumbai
5. Navaratna
Navaratna may not strike you as a misal pav place when you visit it first because its a full-fledged restaurant that serves everything from Chinese to North Indian and South Indian food. However, they serve delicious street food dishes for you to enjoy as well. Among them is their special misal pav that is freshly prepared and served with loads of zesty curry that makes it a hit among all.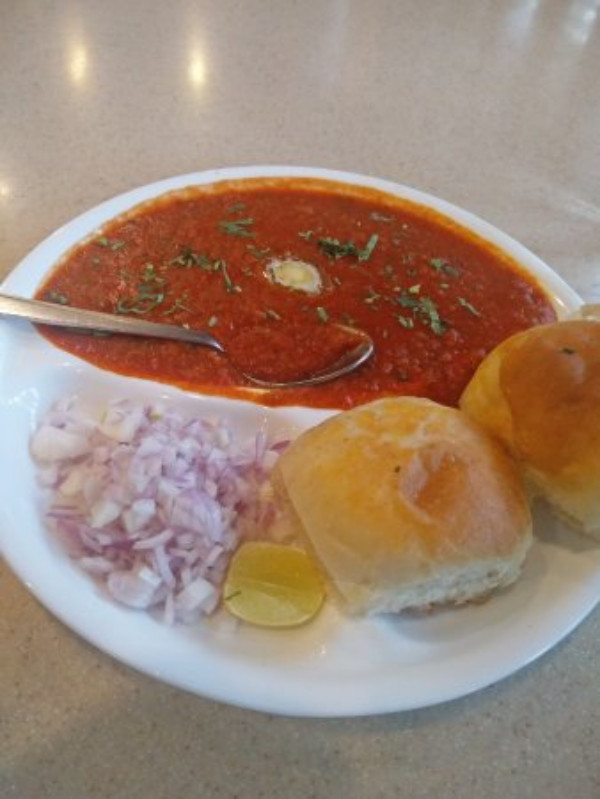 Where: Hotel Navaratna, Plot 10, Sector 17, Vashi, Navi Mumbai
Have you been to any of the above-mentioned misal pav places in Navi Mumbai before? If so, do let us know how your experience was in the comments section below. Do you know any other places for misal pav? Do send us your recommendations in the comments.
Image Credits:Just Dial, Zomato, Ekplate

Latest posts by Vibha Sharma
(see all)