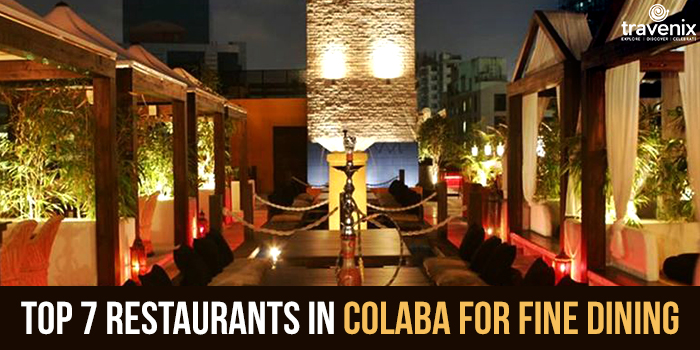 Top 7 Restaurants In Colaba For Fine Dining
Located at the southern end of Mumbai, Colaba is one of the oldest areas of town and was also one of the seven islands that formed Mumbai. While this area is dotted with some of the most historic buildings of the city, it has a lot more to it than just that. You can find some of the best restaurants in Mumbai here.
Colaba's Food Offerings
Colaba has loads of tourist attractions like the Taj Mahal Palace Hotel and The Gateway of India. To cater to the tourism in the area, loads of restaurants have opened up. Let's find out the best restaurants in Colaba.
1. The Marina Upper Deck
This restaurant is one of the best sea view restaurants in Mumbai and is located very close to the iconic Gateway of India and one of the best 5-star hotels in Mumbai, Taj Mahal Palace Hotel. This rooftop restaurant offers comfortable seating from where you can see the entire bay spread out in front of you. The menu is also slightly light on your pocket and this is all the more reason for you to head here!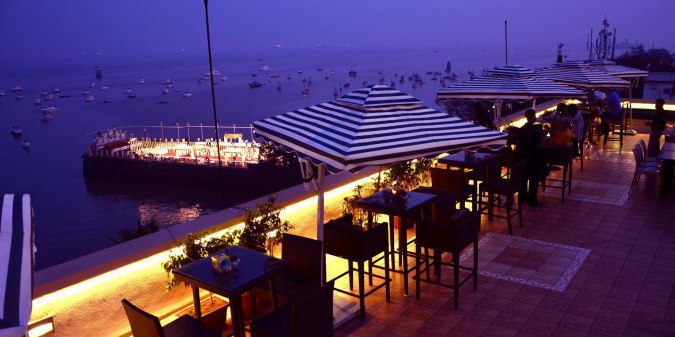 Where: Sea Palace Hotel, PJ Ramchandani Marg, Apollo Bunder, Colaba, Mumbai
2. Bayview Cafe
As the name suggests, this cafe gives you some stunning views of the bay and has a lively ambience every evening. You can enjoy the windy evenings of Mumbai to here along with their delectable food. Do not miss out on trying out the wide variety of desserts here, they make them really well!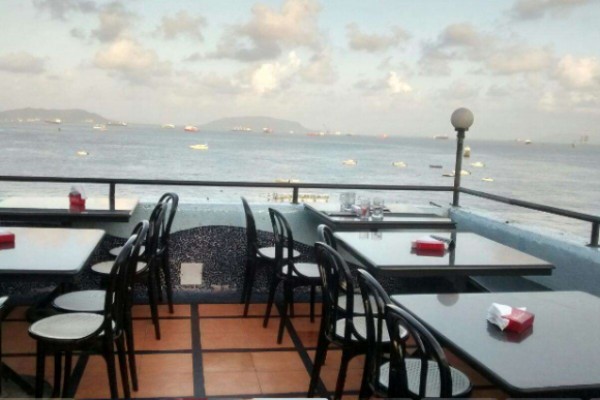 Where: Hotel Harbour View, Kerawala Chamber, Opposite Radio Club, 25, J P Ramchandani Marg
3. Piccadilly
If you're in the mood for some authentic Lebanese and Iranian delicacies, Piccadilly should be the place to go to. It is located right at the start of Colaba Causeway and has a very casual and laid-back ambience. Whether you're a fan of Shawarmas or not, they have something for all. Do give their Parsi dishes a shot as well!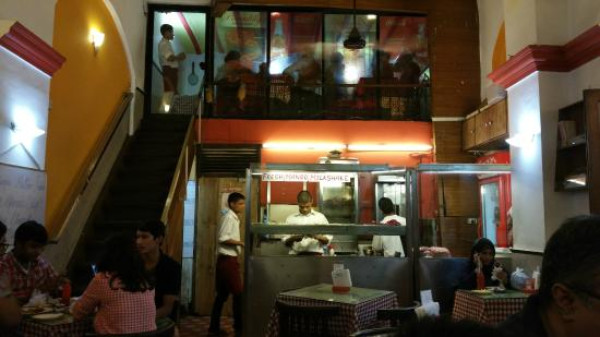 Where: Donald House, 75-77, Shahid Bhagat Singh Rd, Opposite Electric House, Colaba, Mumbai, Maharashtra 400001
4. Wasabi By Morimoto
When you're in the mood to splurge, and by splurge, we REALLY mean splurge, you should head over to Wasabi By Morimoto. This Japanese restaurant is situated in the Taj Mahal Palace and Tower Hotel and is among the most expensive restaurants in Mumbai. Keep this one reserved for all your special occasions! (Thedentalspa)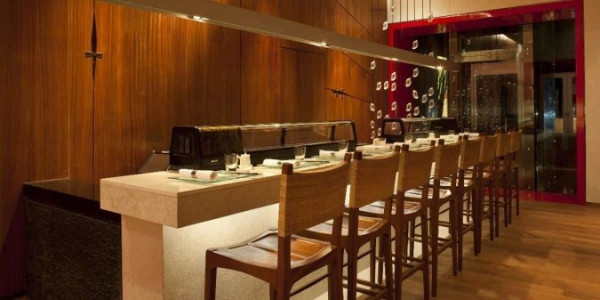 Where: The Taj Mahal Palace & Tower, Apollo Bunder, Colaba, Mumbai
5. Koyla
Koyla is one beautiful rooftop restaurant in Mumbai that has a splendid and comforting ambience. You can sit back in the spacious diwans, which are elaborately decorated and have floor seating to give you that feeling of eating like the Mughals. Their North Indian cuisine is extremely popular so if you're in the mood for some Tandoori food, head over to this place!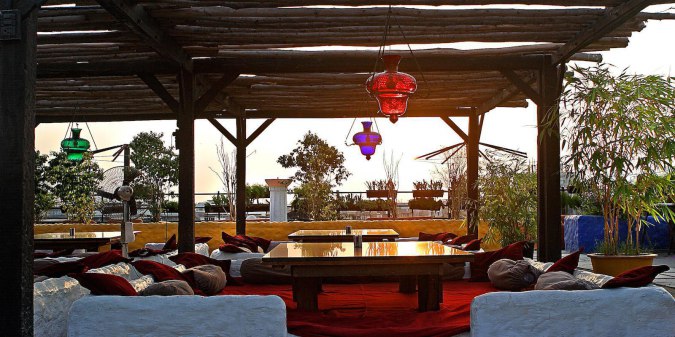 Where: 3/23, Kamal Mansion, N.A. Azmi Road, Next To Radio Club, Colaba, Mumbai
6. Leopold Cafe and Bar
This place has been popular ever since its opening and is one of the oldest restaurants in the city. It is very common to see it jam-packed with people, be it day or night. You can still see the bullet marks of the deadly 26/11 attacks that happened here. Do pair up their food with a pint of beer for the perfect dining experience.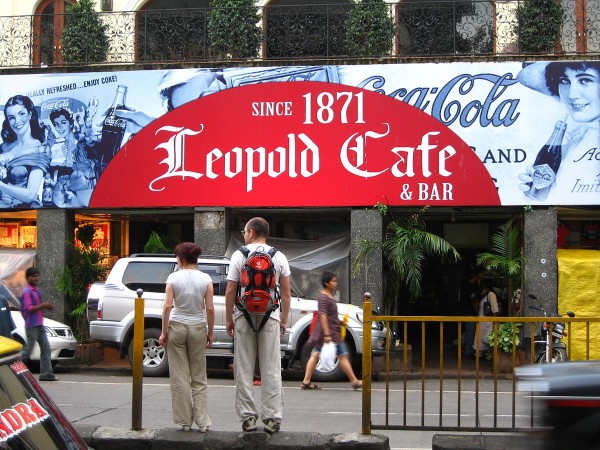 Where: S.B. Singh Road, Colaba Causeway, Colaba, Mumbai
7. Shamiana
In the mood for some authentic North Indian and Continental cuisine? Head over to Shamiana in the Taj Mahal Palace Hotel. The restaurant brings to you some of the finest Indian delicacies and the ambience too is made to resemble a shamiana with the roof having a cloth hanging to form a tent-shaped structure to give it the shamiana feel.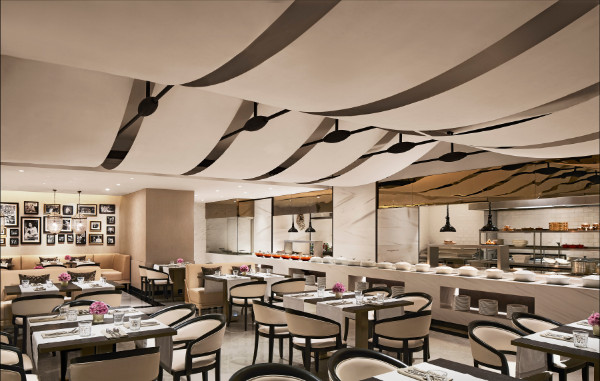 Where: The Taj Mahal Palace & Tower, Apollo Bunder, Colaba, Mumbai
Have you been to any of the above-mentioned restaurants in Colaba? If so, do let us know how your experience was in the comments section. If you do come across any other restaurants that deserve to be on this list, do mention their names in the comments.
Image Credits: Zomato, Taj Hotels, Wikipedia, TripAdvisor

Latest posts by Vibha Sharma
(see all)