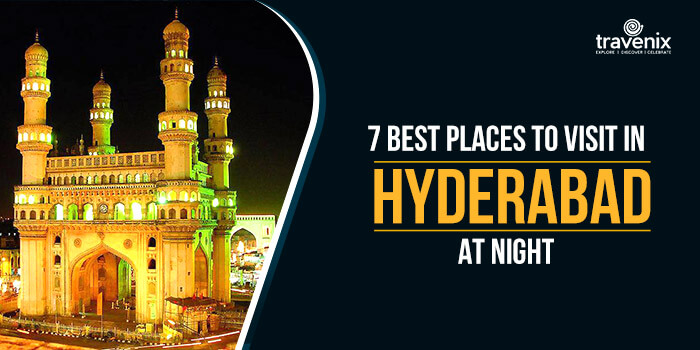 7 Popular Places In Hyderabad To Visit For A Memorable Night-Out
Hyderabad boasts of a vibrant nightlife that you must explore for a memorable experience. From late-night restaurants to midnight hangout places and game zones, you can visit several places to indulge in a variety of activities.
Hyderabad Nightlife
Whether you want to socialise or spend time in a tranquil place, these places mentioned in the article are some of the best night places in Hyderabad that are worth visiting.
1. Golconda Fort
The imposing Golconda Fort is one of the most awe-inspiring structures in the city. The rich history and grand architecture of this fort have attracted tourists from different corners of the world.
The Light and Sound Show held within the premises of Golconda Fort promises to entertain its audience with an engaging story about the history of the fort using voice-overs and lighting effects. If you are visiting the fort along with children, then it is one of the best places to visit in Hyderabad at night.
Location: Khair Complex, Ibrahim Bagh, Hyderabad, Telangana 500008
Timings: 9:30 AM to 5:30 PM
Entry fee: ₹ 15 for Indians and ₹ 200 for Foreigners
Tickets for Light and Sound Show is available from 5:30 PM onwards.
Cost of Tickets for Light and Sound Show:

Adults: ₹80 onwards
Children: ₹60 onwards
2. Charminar
Charminar is one of the most iconic heritage sites in Hyderabad. This 400-year-old facade is considered to be one of the finest examples of the Indo-Saracenic architecture in India. During the day, tourists flock to Charminar to witness its alluring craftsmanship. When the structure is illuminated at night, one cannot ignore its charm!
The bustling streets near Charminar offer delicious food and affordable shopping options. Thus, it is one of the best night places to visit in Hyderabad. Other than the beautiful monument, here are some of the places near Charminar that are worth visiting in the evenings:
I. A perfect cup of evening chai at Nimrah Cafe and Bakery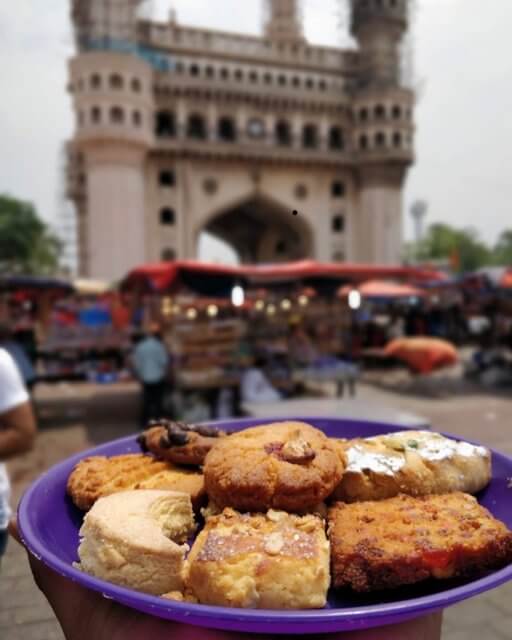 This iconic bakery in Hyderabad has impressed its visitors with its delightful baked items and Irani Chai. Sipping on a cup of Irani Chai along with the mesmerising view of the Charminar is definitely a moment that you will cherish forever.
Osmania Biscuits, Bun Maska, Khada Chamach Chai, Khopra Biscuits, Shirmal, Fruit Biscuits, Puff and Almond Sticks are some of the best-selling items of Nimrah Cafe and Bakery.
Location: 20-4-1238/39, besides Mecca Masjid, Charminar, Hyderabad, Telangana 500002
Timings: 4 AM to 11 PM
Cost for two: ₹250
II. Lip-smacking Jalebi and Kachori at High Court ki Jalebi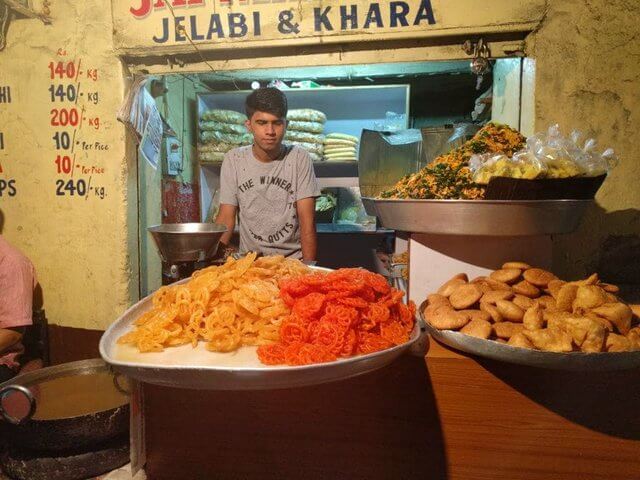 If you want to relish some freshly prepared mouth-watering jalebis or kachoris, then High Court ki Jalebi is one of the best places in the city. For over 40 years, this small shop has been delighting its visitors with delicious and freshly prepared food items. Other than kachoris and jalebis, they also sell samosa, Khara, paapri, jhangris and aloo chips. The kachori, along with the green chutney is a must-have.
Location: High Court Of Telangana Gate No. 5, Near HDFC Bank, Madina, Hyderabad-500002, Telangana, India
Cost for two: ₹100
III. Tempting Fish Tikka at Royal Fish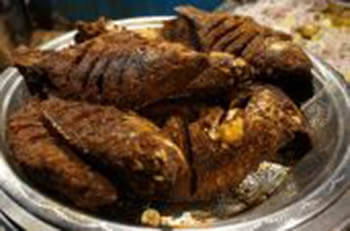 If you love seafood, then a small kiosk near Hotel Shehran will surely delight you. The Fish Tikka and Fish Fry are the hot-selling items at Royal Fish. These items are served along with a wedge of fresh lime and onion rings, which enhances the taste of the flavourful tikka and fried fish.
Location: Mir Chowk, Pathar Gatti, Hyderabad, Telangana 500002
Timings: 5 PM to 11 PM
IV. Flavourful Hyderabadi Biryani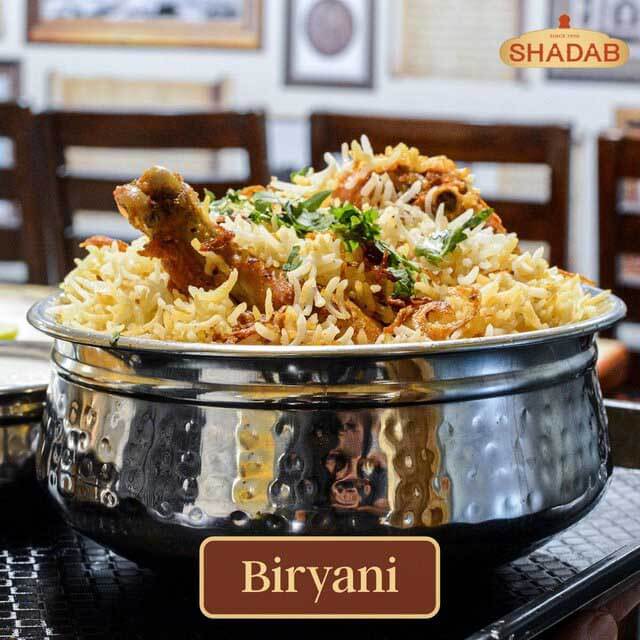 Hyderabadi Biryani has become synonymous with the twin cities. There are several famous restaurants near Charminar that serve a generous amount of biryani at pocket-friendly prices. Hotel Shadab, Shah Ghouse House and Hotel Nayaab are some of the most popular restaurants that serve delicious biryani.
Other than biryani, they also offer a wide variety of other mouth-watering dishes such as kebab, haleem and Roghan Josh. Do not be surprised if you have to wait for a few minutes before getting a table at these restaurants.
3. Hussain Sagar Lake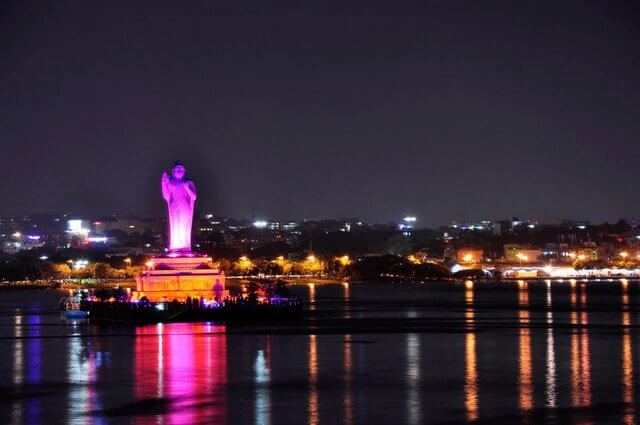 Hussain Sagar Lake is one of the best places in the heart of the city to spend a lazy evening amidst nature. From laser shows at Lumbini Park to lip-smacking food and boating on the lake, there are several activities that you can enjoy with your friends and family near this iconic lake.
The illuminated Buddha Statue standing tall on the lake is sure to mesmerise you! A late-night cruise on the waters of Hussain Sagar Lake is one of the activities that is highly recommended. If you are in a mood for a late-night long drive, then Necklace Road is just the perfect place for you.
From swanky pubs to elegant restaurants, there are several places near Hussain Sagar Lake. Thus, it is one of the best night out places in Hyderabad.
By The Bay, The WaterFront and Amogham Lake View Restaurant are some of the restaurants that not only serve delectable food but also offer a spectacular view of the lake from the restaurant. Altitude Lounge Bar at Hyderabad Marriott Hotel and Convention Centre, and Aqua are some of the upscale night out places in Hyderabad that promises to impress its visitors with its ambience, service and exciting bar menu.
4. Street Shopping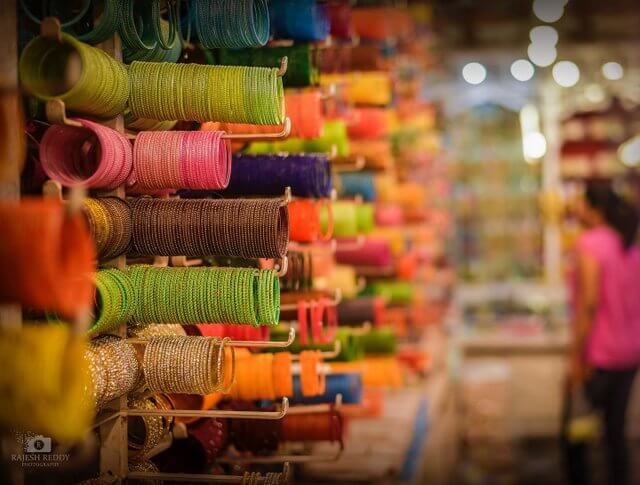 The bustling street shopping places of Hyderabad has been one of the most favourite spots for all the shopaholics. From trendy fashion accessories to electronics, you can find a plethora of items at pocket-friendly prices, at the street shopping places in the city.
Begum Bazaar, Laad Bazaar, Shilparamam and Mozamjahi Market are some of the famous shopping destinations that you must visit in the evenings for a memorable experience.
5. Mouth-watering late-night food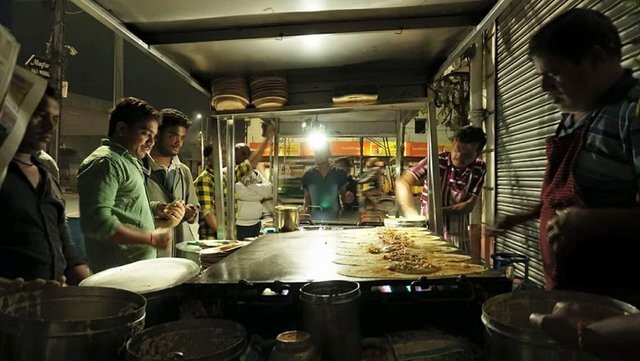 Hunger pangs can attack you at any time of the day. Therefore, if you are craving for some mouth-watering food during the odd hours, then the late-night restaurants in Hyderabad are just the right place for you. From Okra at Hyderabad Marriott Hotel and Convention Centre to Viva Italia, there are numerous restaurants that will satiate your cravings for delicious food.
There are various street stalls and food trucks in every nook and corner of the city that cater to the hungry souls till midnight. Ram ki Bandi near Begum Bazaar, street food near DLF at Gachibowli, Sai Ram Tiffin Centre at Sindhi Colony, and Uthappam Point at Hitech City are some of the popular spots in Hyderabad for midnight cravings.
6. Hangout places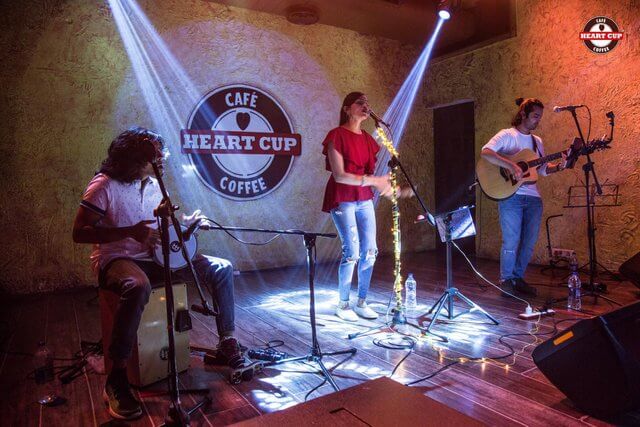 Hyderabad nightlife places include some of the most chic pubs and bars, cosy lounges and vibrant nightclubs. Whether you want to chill with your friends or dance till the last beat of the music or simply relish a glass of craft beer, these night out places will surely impress you. Kismet, 10 Downing Street and Prost Brewpub, amongst others are some of the popular places to visit in Hyderabad in the night.
Heart Cup Coffee, Roastery Coffee House and Driven Cafe are some of the most popular late-night hangout places in Hyderabad.
7. Game sessions at Smaaash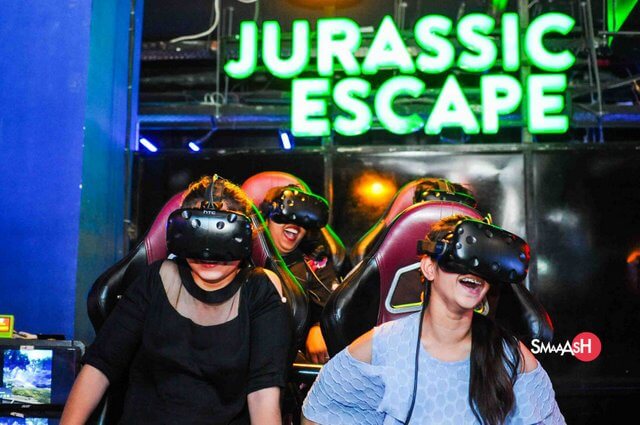 'All work and no play makes Jack a dull boy' is a wise saying that holds true even today. Therefore, get your friends and head out to Smaaash for a fun-filled night. They have a variety of VR games such as Jurassic Escape, Flymax, Walk The Plank, and many exciting games. Other than VR games, you can also try your hands on Twilight Bowling, Trampoline Park and X2 Motor Racing Simulator.
They have games suitable for children as well as adults.
Timings: 12 PM to 11:45 PM on weekdays and 11 AM to 11:45 PM on weekends.
Cost: ₹150 onwards on weekdays and 200 onwards on weekends.
Conclusion
There are several places to visit in Hyderabad at night that include historic sites, scenic lakes and entertainment centres. While you can visit the numerous shopping malls and theatres, we will recommend you to visit the places mentioned above for a memorable night.
Let us know about some of your favourite night places in Hyderabad in the comment section below.
Image Source: hydfoodguy.com, Instagram and Facebook
Latest posts by Fateha Firdaus Barbhuiya
(see all)