Top 16 Street Shopping Places in Hyderabad – A Shopaholic Must Visit
To explore Hyderabad at its best, you must visit its vivid and bustling streets. Most of the markets in Hyderabad have a rich history associated with them, which makes them special, even today. In an era of online shopping, you will be surprised to find people still flocking to these markets to purchase items. 
In these markets you can find literally everything under the sun, from clothes and footwear to replica objects and electronics spare parts at affordable prices. Most of these street shopping places in Hyderabad also attract a large number of both Indian and International tourists because of their history.
Test your bargaining skills here!
Here is is a list of street shopping places in Hyderabad that every shopaholic and bargain hunter must visit:
1. Begum Bazaar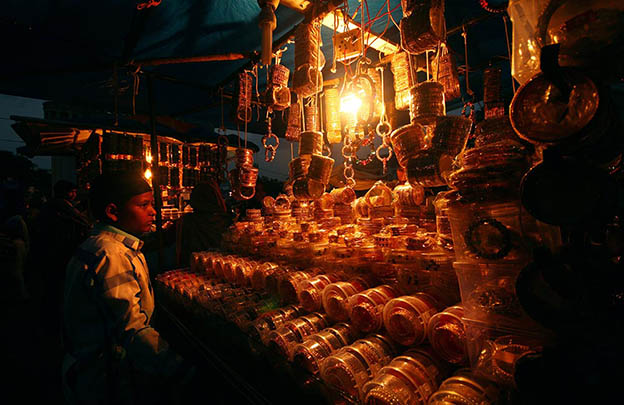 This ancient market of Hyderabad came into existence during the reign of the Nizams and is still one of the favourite shopping destinations for most shopaholics. This wholesale market has literally everything from household items to clothes and everything in between. The price at which some of the Instagram-worthy items are available is totally pocket-friendly. I would say,  perhaps one of the best in the city.
Famous for: Bidri work, brassware, home decor and accessories
Location: Afzal Gunj, Hyderabad, Telangana 500012
Timings: 10 AM to 10 PM. Closed on Sunday.
2. Sultan Bazaar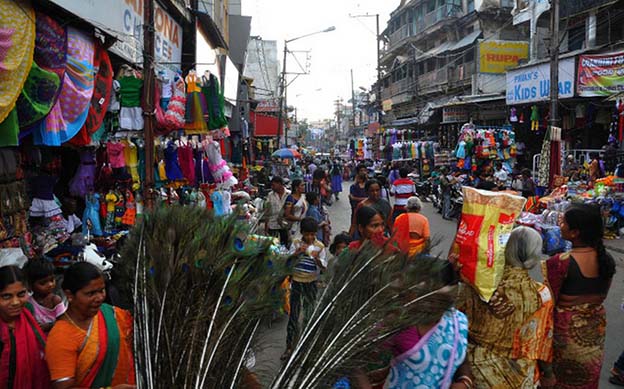 This 200 year-old market was known as the Residency Market during the colonial reign. It is a favourite shopping hub for all things trendy and colourful, from clothes to accessories. You can shop at your heart's content from the street stalls or shops without crying over the budget, as they offer some of the best deals that you can think of in Hyderabad.
Famous for: Fashion accessories, Indian wear
Location: Koti, Hyderabad, Telangana
Timings: 11 AM to 9:30 PM
3. Laad Bazaar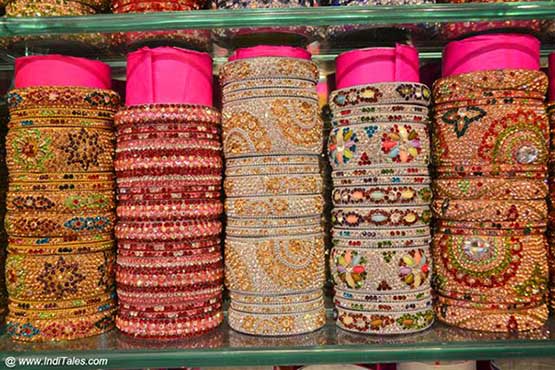 This iconic market near Charminar is one of the most popular shopping destinations for all the tourists. And rightly so, any trip to Hyderabad is incomplete without visiting Laad Bazaar. The famous Laad or Lacquer bangles can be found here in all colours that you can think of; from the elegant ones with minimal design to the ones dazzling with fake precious stones, you can pick your favourites from here. Besides bangles, you can also buy fashion accessories, bridal wear, zaari or embroidered Indian wear and the famous pearl jewellery.
Do not miss the delectable food on the street stalls or on the restaurants nearby. Although most of the shops open by afternoon, you can experience the magic of street shopping in the evening when the streets come bustling to life with crowds.
Famous for: Bridal wear, Laad bangles, pearl jewelry, Indian wear.
Location: Char Kaman, Ghansi Bazaar, Hyderabad, Telangana 500002
Timings: 11:30 AM to 10:30 PM
4. Shilparamam
This iconic market in Hyderabad is a must visit if you love Indian art and craft. Shilparamam has a unique setup of about 15 huts depicting a rural Indian market, which is a treat for the eyes. The products that are displayed in the Artisan Bazaar are purchased directly from the artisans across the country. The wide collection of handicrafts, textile and accessories will surely surprise you. 
Famous for: Handicrafts, Chanderi sarees, Indian wear
Entry fees: ₹40 for adults and ₹40 for children
Location: Hi Tech City Main Road, Madhapur Rd, HITEC City, Hyderabad, Telangana 500081
Timings: 10:30 AM to 8 PM
5. Mozamjahi Market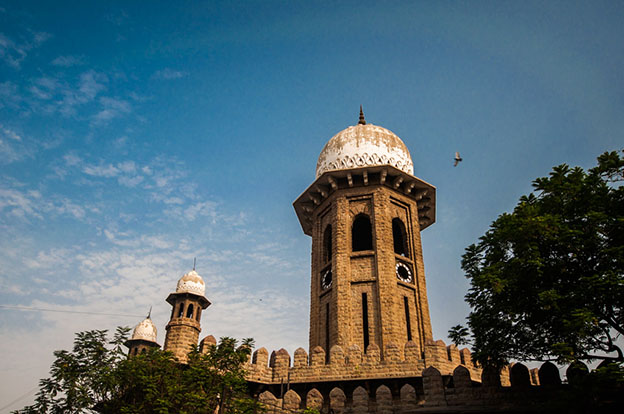 This is another popular market that is located at the heart of the city. Walk through this market to catch a glimpse of the ancient architecture, some of which still stands tall while others have fallen into gentle ruins. This is a well-known wholesale market for grains, dry-fruits, fruits and flowers. You will also find The Famous Ice Cream shop and a few famous ittar shops also nearby.  
If you are looking for places to refuel yourself, then head to Karachi Bakery that is located in the vicinity of Mozamjahi Market.  
Famous for: Ittar, brassware and flowers
Location: Malakunta, Hyderabad, Telangana 500012
Timings: 11 AM to 10 PM
6. Nampally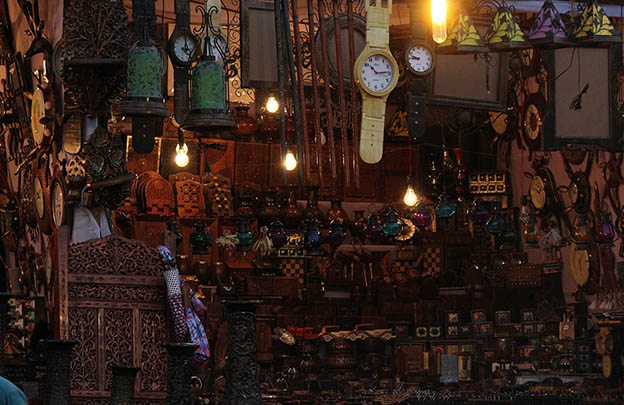 This is another favourite shopping place for all the bargain-hunters in Hyderabad. From bags to electronics and fabrics, you can buy anything at an incredibly low price at Nampally. This market is also the venue for the Numaish exhibition that is held every year during late January and early February.
Famous for: Indian wear and electronics
Location: Bazar Ghat, Nampally, Hyderabad, Telangana 500457
Timings: 10 AM to 10 PM
7. Charminar  Bazaar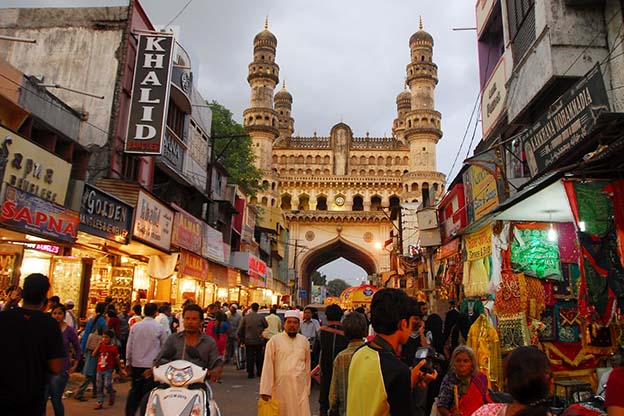 The Sunday market in Charminar will surely stump you. It is recommended that you start your day early and enjoy a delicious breakfast from the lanes of Charminar before you go out for street shopping. You can get great deals if you are skilled at bargaining. From metal sling bags to funky jewellery and juttis, all are priced below Rs. 500.
Famous for: Metal Sling bags, kharra dupatta, ethinic footwear and ittar
Location: Charminar Rd, Char Kaman, Ghansi Bazaar, Hyderabad, Telangana 500002
Timings: 11 AM to 10 PM
8. Perfume Market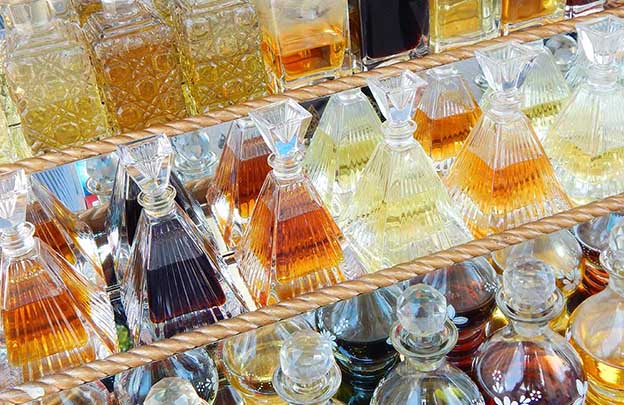 Hyderabad is famous for its fragrant perfume that has no alcohol content and it is extracted only from organic ingredients like sandalwood and rose. This is known as ittar. Every street in the city will have at least one stall or shop that sells ittar. Most of the well-known shops are family-run businesses that have been here for decades. You will be delighted to know their entrepreneurial stories about the ittar industry.
Ittar in vitals of various sizes can be great souvenirs and gifts from Hyderabad for your dear ones.
Famous for: Ittar
Location: Near Charminar, Mir Chowk and Laad Bazaar
Timings: 10 AM to 8 PM
9. Pot Market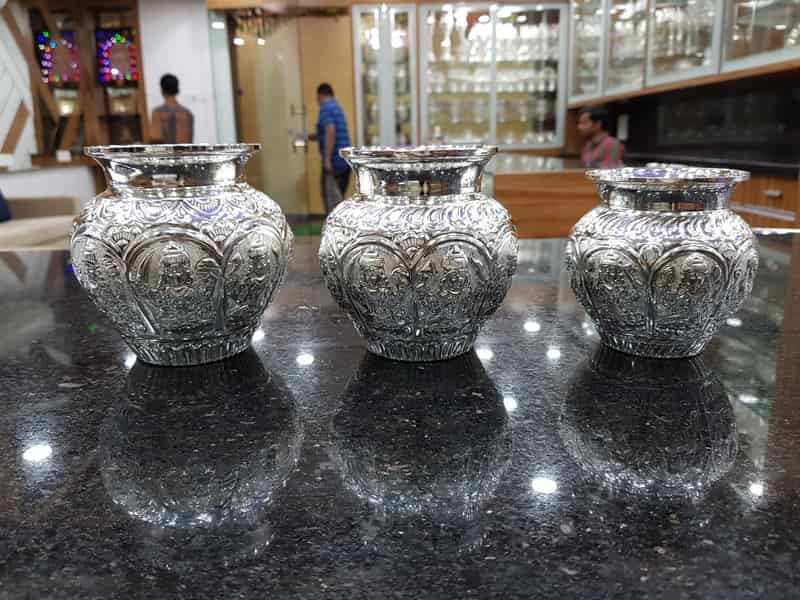 This market is a heaven for gold and silver jewellery. There are a number of shops that will provide you with the latest designs of bridal jewellery as well as jewellery for regular use. Another highlight of this market is that there are plenty of shops where you can find silver utensils that are perfect gifts.
Famous for: Jewellery, Silver utensils
Location: Monda Market, Shivaji Nagar, Hyderabad, Telangana 500003
10. Abids Street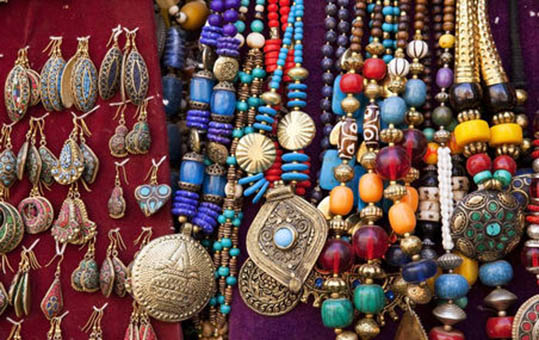 If you are searching for places to get great deals, then head over to Abdis Street. The popular store, Meena Bazaar, is located at Abids Street. It is a must visit for all your Indian fashion needs. There are plenty of other stores and street stalls that sells clothes, fancy jewellery, footwear and electronic items.
Famous for: Fancy jewellery, electronics and clothes
Location: Abdis Street
Timings: 11 AM to 8 PM
11. Antique Market
If you fancy Antique objects, then Antique Market is a must visit for you. You can get everything at this market right from the spare parts of clocks to wooden chests or even furniture at throw away prices. Each item that is sold here is expected to be at least a few decades old while some of them may even be from the pre-Independence era and some are replica items from the past. It is advised to check the objects carefully before purchase and use the best of your bargaining skills.
Famous for: Antique objects and replicas
Location: Near Murgi Chowk
12. Jummerat Bazaar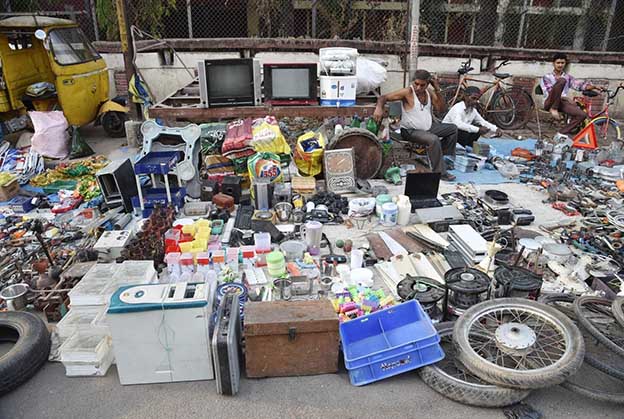 This is a favourite street shopping place in Hyderabad that will fulfill all your shopping requirements right from spare electronic parts to second-hand wheelchairs and cricket bats to footwear. It is a one stop destination for everything that you are looking for at throw away prices. The products are sold on a first come basis, so to catch the best deals, it is advisable that you go between 6:30  to 8 in the morning.
Famous for: Spare electronic parts, footwear, commodities
Location: Near Muslim Jung Bridge, Begum Bazaar
Timings: 4 AM to 3 PM on Thursdays only.
13. Ameerpet Junction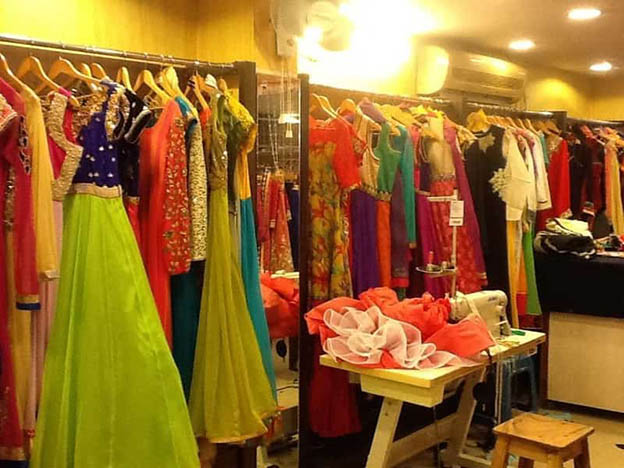 If you adore sarees and looking for a place that will provide you with a variety of options, then Ameerpet is the perfect shopping place for you. There are a number of stores in Ameerpet Junction with the best collection of sarees in Hyderabad that will suit your taste and budget.
Famous for: Sarees
Location: Ameerpet Junction
14. General Bazaar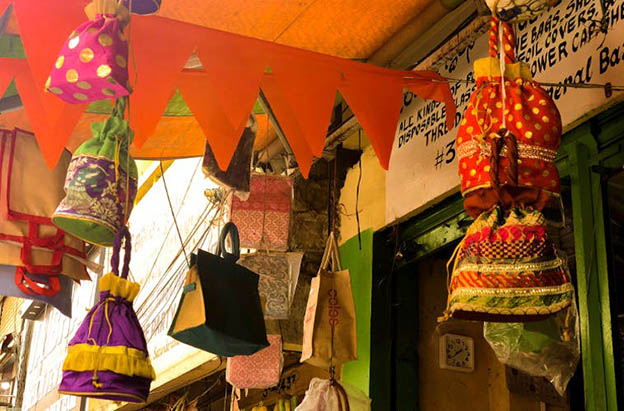 The streets of General Bazaar or Tobacco Market are always buzzing with life. The street stalls and shops are always flocked with customers from far and near areas of Hyderabad. The colourful  statement jackets, printed dupattas, chic jewellery and fancy footwear will surely catch your fancy.
Famous for: Clothes, jewellery and footwear
Location: Kalasiguda, Hyderabad, Telangana 500003
 15. Shahran Market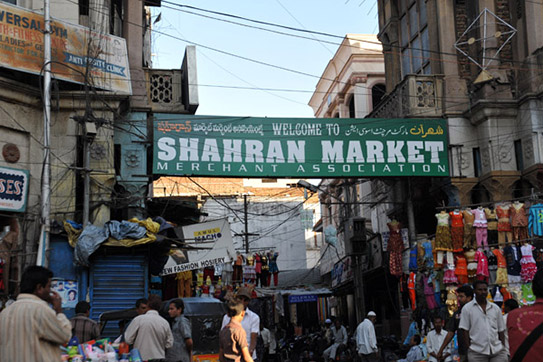 This is another busy market that is crowded with people who are in search of designer burqa and hijabs or imported fabrics from the Middle East, Japan and Indonesia.
Famous for: Imported fabrics, burqa, hijab, baby products and perfume
Location: Shahran market Kunche naseem Charminar, Telangana 500002
Timings: 11 AM to 10 PM
16. Sunday Book Bazaar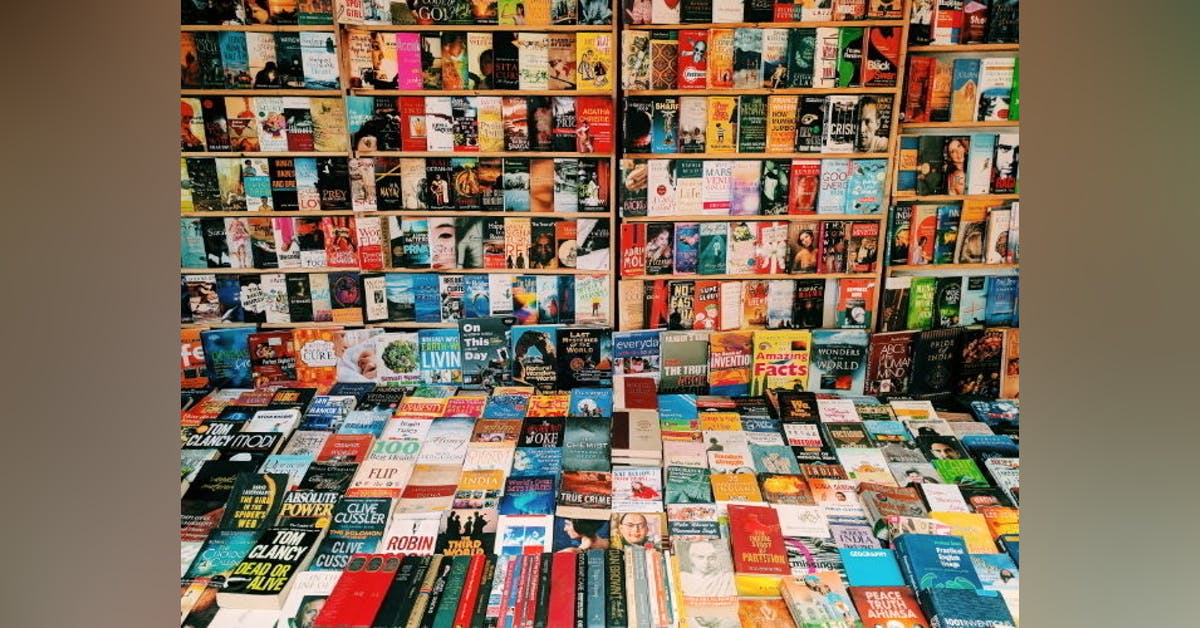 This is book lovers heaven as you  can easily find your favourite novels and magazines in paperback starting at an unbelievable price of Rs.20 onwards whereas the bestsellers can cost around Rs.100 to Rs.200. Whether you are looking for a book on history, art, general knowledge, non-fiction or fiction, This market won't disappoint you with its amazing collection at great prices. If you are buying many books from the same seller, do not forget to use your bargaining skills.
Famous for: Books and magazines
Location: Abids, Hyderabad
Timings: 10:30 AM to 9 PM on Sundays.
Conclusion
Whether you are a resident of Hyderabad or a tourist, these colourful and crowded markets will always have something to surprise you with. There are a number of places that serve mouth-watering food near these markets, so that you can re-energize yourselves after walking for hours in these street shopping markets. These street shopping places in Hyderabad will delight you with their variety of products and affordable prices.
Image Source: Fab Hotels, The Hindu, Treebo, SIA Photography,Whatsuplife.in, Yatra, New Indian Express, LBB, RevVlog.
Latest posts by Fateha Firdaus Barbhuiya
(see all)