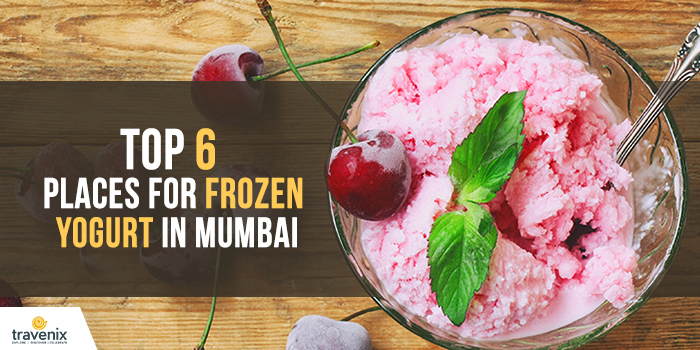 Top 6 Places For Frozen Yogurt In Mumbai
If you love ice-creams but always find yourself worrying about the calories that you are consuming with each scoop, frozen yogurt is for you. Just like ice-cream, you can add tons of fruits to your yogurt for a dollop of flavor; so the goodness of ice-cream isn't lost in frozen yogurt anywhere. But frozen yogurt has lesser fat when compared to ice-creams.
Ice-cream's Healthier Cousin
It's because of this reason that its popularity is shooting up all across the world. If you compare the tastes, ice-cream has a more milky and sweeter taste, while there is a hint of sourness in frozen yogurt. To counter this, it is topped with strawberries, bananas, chocolate chips, miniature M&M's, gems and more. If you still haven't given frozen yogurt a try, you should head to one of these places for frozen yogurt in Mumbai.
1.  Myfroyoland
Myfroyoland's menu focuses on mainly frozen yogurts and sorbets. Their frozen yogurts are divided into low fat, non-fat, gluten-free and tart flavor categories. Their Blueberry and Alfonso Mango flavors are classics that you just can't go wrong with, while Kiwi and Litchi are refreshingly good.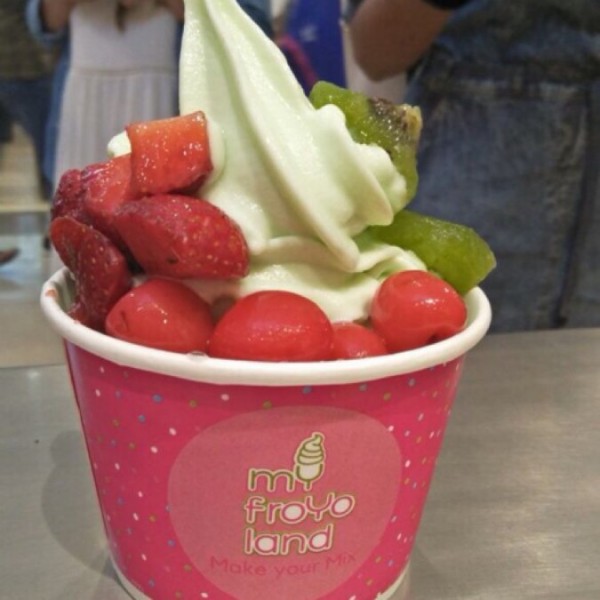 You can top your frozen yogurts up with granola, gummy bears, marshmallows, rainbow sprinkles, canned cherries, red velvet cake, Nutella, Strawberry Sauce and more.
Where: Khar, Kandivali, Chakala, Mulund, Malad
2. 6th Street Yogurt
6th Street Yogurt just has DIY yogurt options; so you can pick the flavors and toppings just according to your own palate. The base flavors are limited to only classic, strawberry and cranberry melon, but there is a lot to look forward to in the toppings menu.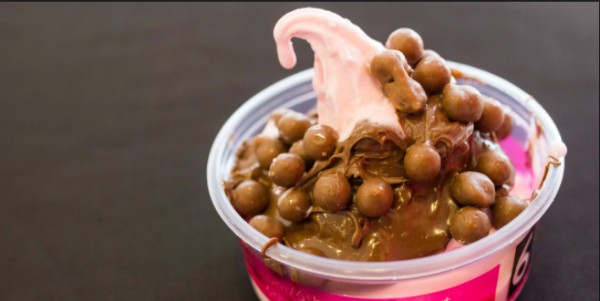 White chocolate chips, Oreo crumbles, and rainbow sprinkles are some of the classic ones, while Ferroro Rocher, Nutella, Walnut Fudge, Skittles, Litchi Jelly, Honey, Red Velvet and Butterscotch Nutties are some of the exotic toppings that they have. The frozen yogurts are really smooth and well flavored, but the price tags will slightly pinch your pocket.
Where: Kemps Corner, Byculla, Andheri West, Bandra West
3. YogurtBay & Wafflebay
As the name of this dessert parlor suggests, it is a haven for lovers of frozen yogurt as well as waffles. Their signature frozen yogurt base flavors have a few new good surprises; French Vanilla, Red Velvet, and Oreo Cheesecake caught our eye!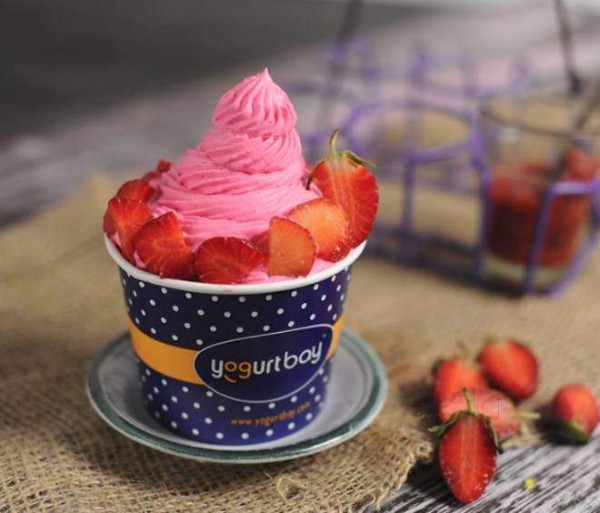 You can further play with these flavors by adding jujubes, mangoes, blueberry poppers, white chocolate shavings or more. They also have waffle sticks, but we've heard that they are not as good as their frozen yogurts.
Where: Lower Parel, Tardeo, Khar, Mahakali
4. Menchies
Menchie's frozen yogurts win accolades for their perfect texture, but they lose out when you compare them to the prices at the other dessert parlors. They have a unique concept for prices — you have to pay based on the weight of your toppings and frozen yogurt.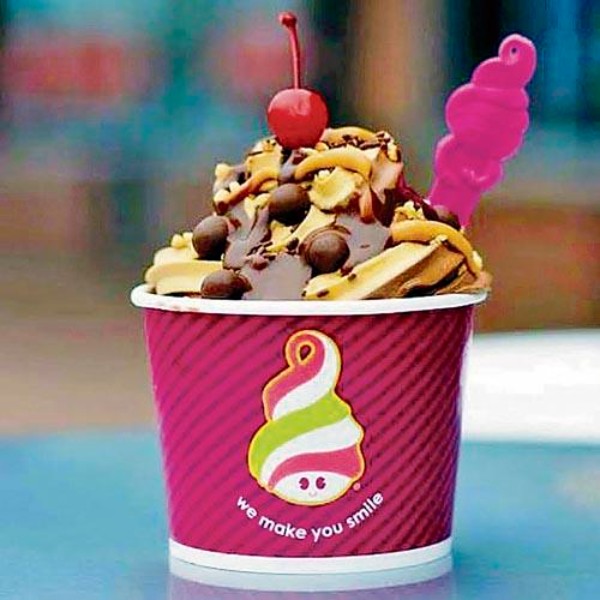 For each gram, they charge you Rs 1.2. If you're willing to splurge a little, Menchie's is a good bet for some refreshing frozen yogurts.
Where: Dosti Imperia, 23, Khewra Cir Marg, Manpada, Thane West
5. Morselo Froyo & Cha Bar
Morselo is one place that won't disappoint you on any summer afternoon — they've got a great collection of bubble teas, frozen yogurts, boba yogurt shakes, fruity teas and waffles.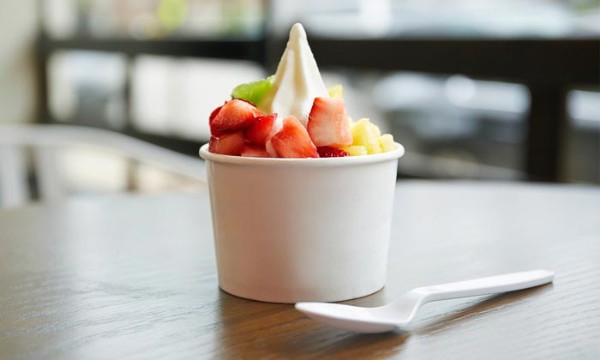 All of them have a lot of varieties, so deciding upon something is actually quite confusing; you want to have it all at once! Blueberry frozen yogurt topped with white chocolate chips and mango boba and kiwi is an explosive fruity combination that we'd recommend.
Where: Shop 3, Suryalok, 14th & 33rd Crossroad, Linking Road, Bandra West
6. Bachelorr's
Bachelorr's is a very popular late-night food joint which is mostly known for its chilled milkshakes, ice-creams, sundaes, and faloodas. While these usually hog the limelight, there are three flavors of frozen yogurt on their menu that often go unnoticed.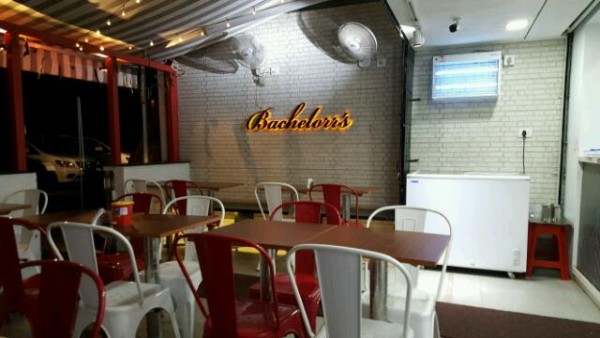 They've got the plain classics without any fuss of toppings or sauces; plain banana, strawberry and blueberry flavors are on offer. Each cup costs just Rs 90, so it definitely gets an edge over the other frozen yogurt parlors in the affordability department.
Where: Chowpatty, CST, Bandra
The craze of frozen yogurt has just started to trip the city, so you can except a lot more frozen yogurt parlors coming up soon. Do you know of any other places that serve amazing frozen yogurts? Do give us your recommendations and suggestions in the comments section below. We'll be happy to try out new flavors and discover new places in town.
Image Credits: Zomato, Swiggy, Just Dial, Afternoon DC, Ultimate Lifestylist, Healthline
Latest posts by Vibha Sharma
(see all)