5 Must Visit Refreshing Parks In Mumbai
How does it feel to be living in a concrete jungle? Tiring, exhausting and being as hot as a microwave all the time, we bet. The feelings are mutual! Mumbai is a home of famous celebrities, sports stars and anybody who has the courage to fight for their dreams. The city still does not have enough trees and plants to help the atmosphere calm down, but we can thank big sized parks and social protesters for sustaining greenery and contributing their bit towards the society.
Mumbai has always been one of the most famous and loved tourist spots and its popularity continues to grow. With the rising pollution and population, parks are our saviours. These parks consist of a wide range of flora and fauna, swings, jogging around celebrities, oldies hanging out and upcoming sports stars. With nature's decoration and some with heartwarming views, these parks are included in our must-visit places.
Drop by to relax at these 5 most refreshing parks:
From Sanjay Gandhi National Park to Cross Maidan, these parks have got a special place in the hearts of people of the busiest city, Mumbai.
1. Sanjay Gandhi National Park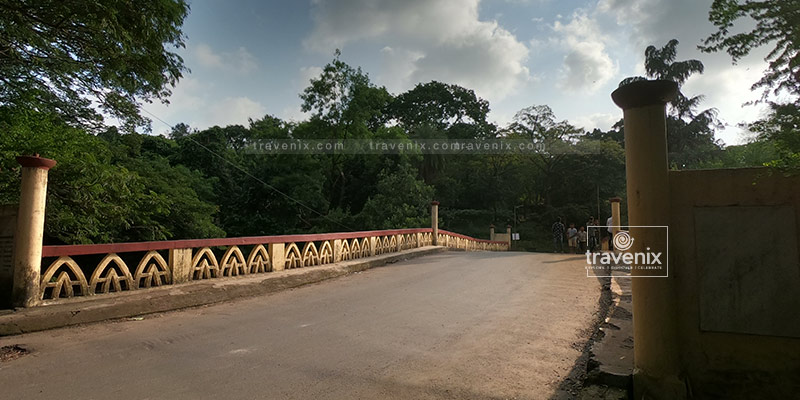 Address: Borivali East, Mumbai, Maharashtra – 400066
This park is like a small city in itself. It is also famously known as Borivali National Park, which is conserved by the Ministry of Environment, Forest and Climate Change with an area of 87 km2. It is also home to Kanheri Caves, wild animals, 800 types of mauve and much more. Someday, when you are wandering inside, you might also spot a few deer. If you are a wildlife enthusiast, then this has to be on your list. The best time to visit this park is in the rainy season but for the rest of the seasons, try trekking here.
Timings: 7:30AM to 6:30PM
The park is closed on Mondays
Entry fees: Rs.36/-
Cost for Tiger & Lion safaris: Rs.61/- for 30 minutes
Cost for Boat ride: Rs.30/- for 15 minutes per person
Cost for Bus Journey to Kanheri caves: Rs.5/- per person
Cost for shuttle bus from the park entrance to the caves: Rs.36/- per person
Nearest Railway Station: Borivali Railway Station and Dahisar Railway Station
You are free to carry food and water bottles.
There are several buses and direct cabs available. 
 2. Kamala Nehru Park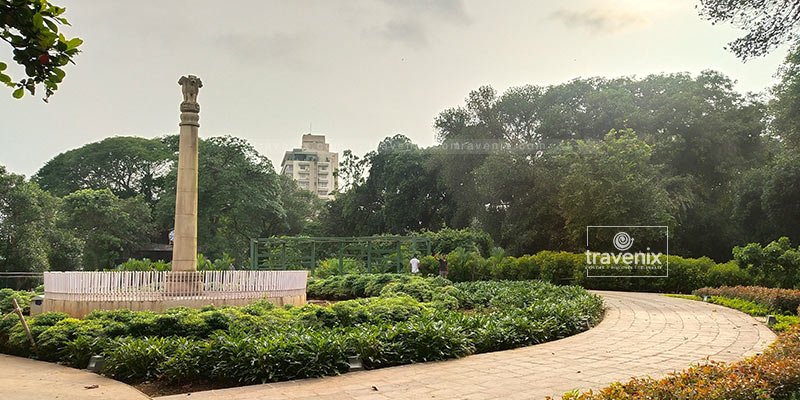 Location: BG Kher Rd, Malabar Hills, Mumbai, Mumbai 400006
We know how busy your weekdays are, so you make sure to give time to your family on weekends. This park is one of the best weekend getaways for those with kids, as it has several swings and slides and an amazing view of Marine Drive. You will find a huge shoe-structure, almost as big as a house, placed inside the park with stairs to climb in. This was inspired by one of the nursery rhymes – The Lady Who Lived In A Shoe. I am sure it will be a treat to eyes for the art lovers. It is a picture perfect structure which can often be spotted in most of the Bollywood films.
Timings: 5:00AM to 9:00PM
Open on all days
Entry Fees: Free of cost
Nearest Railway Station: Charni Road Railway Station
There are several buses and direct cabs as well. 
3. Shivaji Park
Location: Opposite Mayor's bungalow, Dadar West, Dadar, Mumbai, Maharashtra 400028
The park is famous for large-sized local matches of cricket and football nowadays; whereas earlier, the park's center of attraction used to be the Shivaji statue standing tall in the middle of the ground. The statue takes us back in the nineteenth century. With changing time and popularity, its reasons behind being famous have changed. You will find several gola-walas surrounding the park along with many other food stalls as well.  The park has a historic aura due to the ancient architecture buildings around it. Walk in anytime, even before sunrise and after sunset, you will always find people walking around, jogging and sitting.
Timings: 4:00AM to 8:30PM
Open on all days
Entry Fees: Free of cost
Nearest Railway Station: Matunga Railway Station and Dadar Railway Station
There are several buses and direct cabs as well. 
 4. Hanging Garden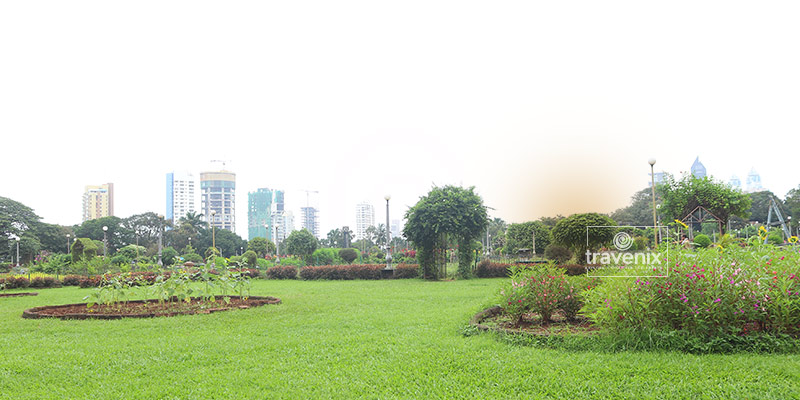 Location: Ridge Road, Simla Nagar, Malabar Hill, Mumbai, Maharashtra 400006
This garden is also known as Pherozeshah Mehta Gardens. Walk in to several animals standing tall to welcome you. Oh wait! I was not talking about real life animals but tree crafted trimmed animals. Clicking pictures here will never be enough. When looked at from the sky, the garden appears to be in the letters Q, M and E. With such beautiful ambiance, stone fountains and a view of the Arabian Sea, it will steal your heart.
Timings: 5:00AM to 9:00PM
Open on all days
Entry fees: None
Nearest Railway station: Chhatrapati Shivaji Terminus Station
There are several buses and direct cabs as well. 
 5. Cross Maidan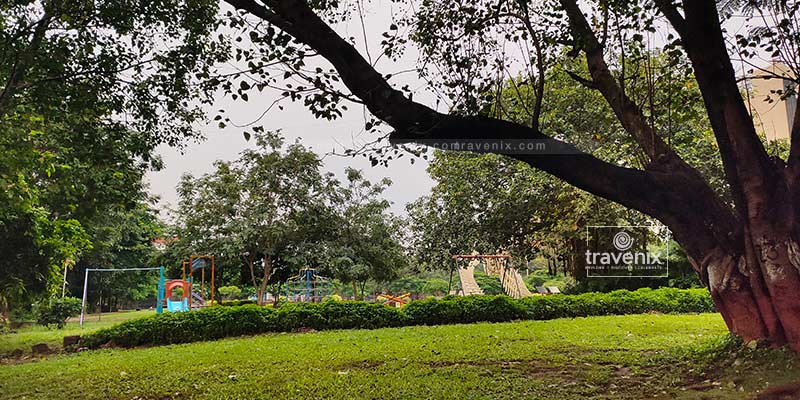 Location: Mahatma Gandhi Road, New Marine Lines, Marine Lines, Mumbai, Maharashtra 400020
We are well aware how builders destroy parks, forest areas and old buildings to expand this concrete jungle. This park has gone against time and survived its own battles to hold together. The historical background has made it hard to transform it into another housing or corporate complex. Are you thinking about the history behind its name? Well, here you go. It was named during the Portuguese rule for a cross being placed here. Now though, there is the Elphinstone School standing in that place and the cross has been shifted towards the northern end of the ground. It is said to hold miraculous powers for which devotees come from all over India. Also, it is an attraction for many matches, events and much more.
Timings: 5:00AM to 10:00PM
Open on all days
Entry fees: Free of cost
Nearest Railway station: Chhatrapati Shivaji Maharaj Terminus (CST) and Marine Lines Railway station
There are several buses and direct cabs as well. 
Conclusion
Let me give you a few more reasons to visit these parks. These parks have helped many photographers take home awards and appreciations for capturing animals out in the wild. Sanjay Gandhi National Park is surrounded by buildings and on some days few animals trespass it. One such incident of a leopard walking down the lane of an urban settlement was captured by a photographer. The photographer had won the "Wildlife Photographer of the Year" distinction. There are many such stories, but we will ask you to experience them by yourself. 
Your love for flora and fauna has made you come till the end. We are glad to have readers who take nature into so much account. If we won't take care of the surroundings, who will?
Latest posts by Vibha Sharma
(see all)