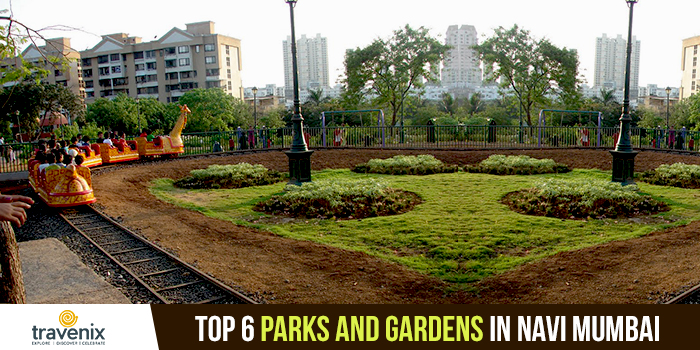 Top 6 Parks And Gardens In Navi Mumbai
City life can be exciting, but crazy deadlines and work schedules can get to you. Away from all the hustle and bustle, Navi Mumbai has some beautiful gardens that can bring you closer to nature. This planned city is just an hour's drive away from Mumbai, so it can be a great weekend getaway as well. 
Parks & Recreation
Parks are a great way to spend a day with your children playing badminton or hide and seek. If you just want to slow down the pace at which you are going about your routine, taking a walk in the park can clear your head too. For a leisurely weekend, consider going to these beautiful gardens in Navi Mumbai.
1.Rock Garden 
Rock Garden's well manicured lawns and large kids play area are full as the sun starts to set. It is a popular spot for the kids in the vicinity to enjoy a few rides and have some outdoor fun in the evening.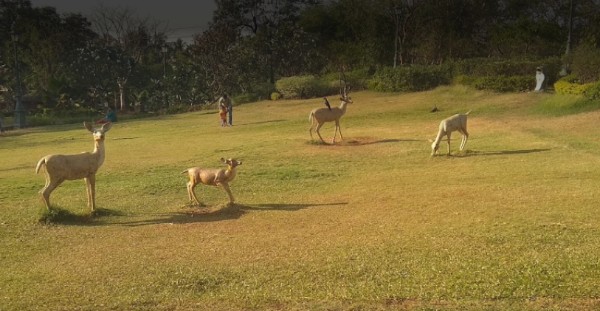 As the name suggests, the garden is developed keeping in mind the theme of stones and rocks. It is one of the few well-maintained gardens that you'll find around Mumbai.
Where: Sector 21, Nerul, Navi Mumbai
2. Mango Garden
Belapur's Mango Park has a special track dedicated for those who want to go for a long walk. Otherwise too, the park is very spacious and has ample space for joggers and fitness enthusiasts.
To keep all the kids entertained, they have different types of swings and slides. The park is also home to a few ducks who reside in its water ponds. It's a delight to sit back and watch them swim around!
Where:  C-5/22, Sion – Panvel Expy, Sector 1A, CBD Belapur, Navi Mumbai
3. Central Park
Sprawling across an area of 119 hectares, Central Park in Kharghar is expected to be one of the largest gardens in Asia once it is fully developed. Currently, it has a botanical garden inside along with jogging tracks, amphitheaters, cricket and football grounds, sports clubs and a separate kids play area.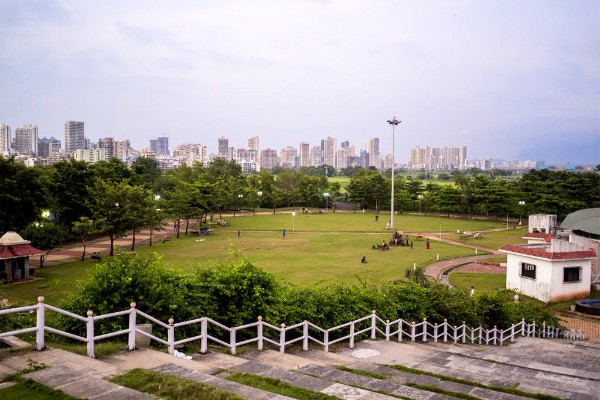 The park is surrounded by hills and lush greenery, so sunsets at Central Park are really scenic. They've also taken care of a major problem that visitors face: parking. Their huge parking facility provides a free parking spot for all visitors.
Where: Sectors 22, 23 & 24, Kharghar, Navi Mumbai
4. Rajiv Gandhi Joggers Park
If your idea of a leisurely day involves sitting by a water body, Rajiv Gandhi Joggers' Park is the place that you should go to. It is located next to Thane creek, so you can sit on the steps in the park and enjoy a beautiful sunset as you look at the skyline that extends till the horizon. You can also take a boat and explore the water of the creek.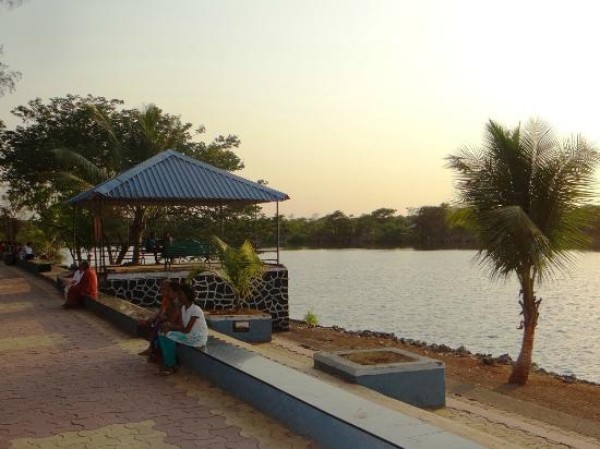 It is a popular spot for jogging as well as bird watching. The greenery around attracts colorful birds throughout the year. For children, there are plenty of entertainment options too. They have swings, slides, see-saws as well as a mini train.
Where: H-32, Parmarth Niketan Marg, Sector 10A, Juhu Chowpatty, Navi Mumbai
5. Jewel of Navi Mumbai
The Jewel of Navi Mumbai has an open-air gym, so you can get your morning exercises done without having to lock yourself inside a gym. They also have a special running and jogging track that is approximately 2.6 kilometers long.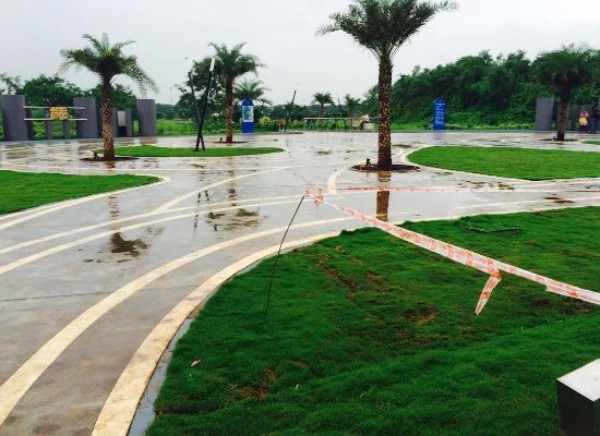 You can also see the nearby Nerul Lake from the park. While it provided a beautiful setting for enjoying a great view of the sunset in the past, visitors have now started complaining about the stench from there.
Where: Sector 26, Nerul, Navi Mumbai
6. Hanging Garden
This garden is often confused with its namesake in Malabar Hill in Mumbai. While the latter is known for its terrace garden, the one in Navi Mumbai is known for its scenic view. Situated at a height on Parshik Hill in CBD Belapur, it offers a beautiful panoramic view of the city.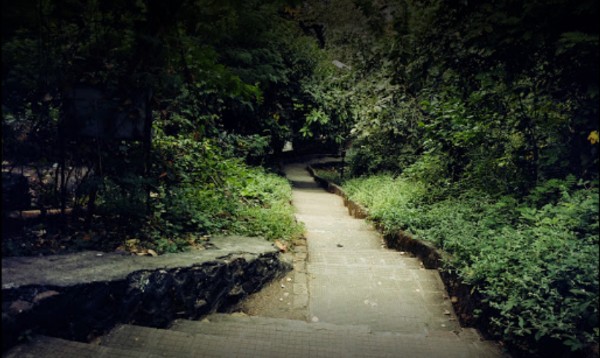 It is especially beautiful after 6 pm, as you can see the whole city lit up against the fading light. There is also a temple right next to it, which is another popular tourist spot in the area.
Where: Sector 28, CBD Belapur, Navi Mumbai
Do you know of any other beautiful gardens in Navi Mumbai that are worth visiting? Give us your suggestions and tell us more about your travel experiences in Navi Mumbai in the comments section below.
Image Credits: Mack Singh, Mujeeb Khumawala, TripAdvisor, LBB, Triphobo
Latest posts by Vibha Sharma
(see all)