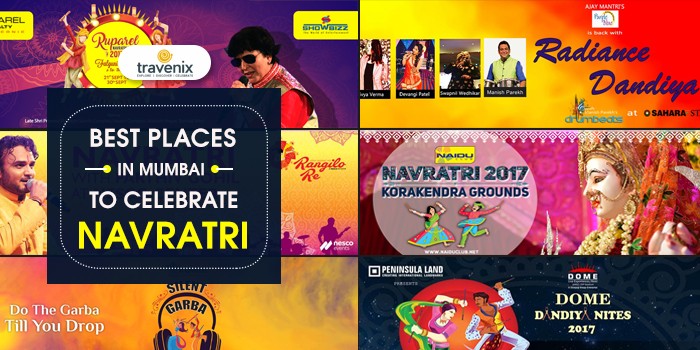 7 Best Places to Celebrate Navratri in Mumbai – Dandiya Style
Navratri is just 2 weeks away, and we can't be more excited for it! The 9-day long festival, dedicated to goddesses, celebrates their victory over evil. Different goddesses are worshipped throughout India in varied ways. One of the most famous ways though, is garba and dandiya, which have their origins in Gujarat. Thousands of people get together to do garba across the world, and Mumbai is no exception.
Ae Haalo!
Being a cosmopolitan city, Mumbai has a huge diversity in its population and this even reflects in the number of places where garba takes place. Here we present to you the best places to celebrate Navratri in Mumbai.
1. Radiance Dandiya
With an aim to revive the dandiya fever in the city, Purple Blue Events and Ideas have come up with Radiance Dandiya, which not just offers the traditional festival feel but also provides you with luxury and comforts of a five star hotel in Mumbai at affordable prices. Situated inside a centrally air-conditioned hall with exciting prizes waiting to be given away daily, this is our pick for dandiya this year in Mumbai!


Address: Hotel Sahara Star, Vile Parle
Price: Rs.500/800
2. Ruparel Navratri Utsav with Falguni Pathak
Witness the biggest garba event of the year with the dandiya queen herself- Falguni Pathak! Need we say any more about this? Falguni shall be performing for the second time in Borivali and we can't be more excited! You are pretty much guaranteed one of the best garba experiences in the city here.


Address: Late Shri Pramod Mahajan Sports Complex, Borivali
Price: Rs. 700/day, Rs.4000/season
3. Rajmahal's Silent Garba
This is the most unique garba you will ever find. Silent garba in combination with live garba is what you can experience here, and this concept is probably only limited to this particular place. Experienced performers from various parts of Gujarat come together to give you the authentic garba feel and the silent garba makes this a sound pollution-free event as well.


Address: Rajmahal Banquets, Malad
Price: Rs. 1500/day
4. Rangilo Re
Here, you will get to witness a unique celebration of this 9-day festival with renowned singer Parthiv Gohil and other folk artists from Gujarat taking up the stage to keep you dancing every night. With Gujarati specialty food stalls and cultural activities like puppetry and Bhavai folk dance to keep you entertained, this is definitely the place you should head to.


Address: Nesco Center, Goregaon
Price: Rs.250/day, Rs.2000/season
5. Korakendra Navratri
They have been around since 2001, and as years passed by, Korakendra Navratri has emerged as a synonym for Navratri in Mumbai and is considered among the most successful events conducted in the city every year. You can definitely trust them for a great Navratri experience!


Address: Korakendra Ground-2, Borivali
Price: NA
6. Dome Dandiya Nites
Dome Dandiya Nites give you a chance to dance to the fusion of traditional garba and Bollywood-style dandiya music with special contests, where winners are announced every day! This is one place where pure dance and enjoyment amalgamate inside the AC arena till midnight, every night.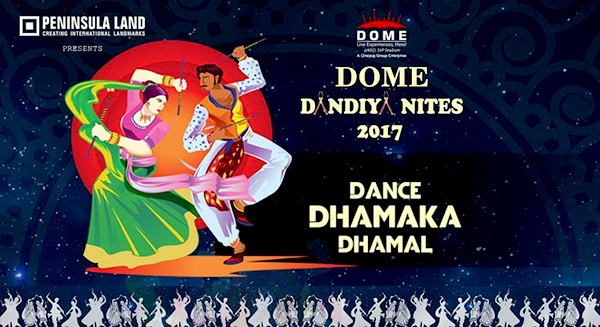 Address: NSCI Dome, Worli
Price: Rs.339/- onwards
7. Aagman Sohala 2017
Navrang Navratri Utsav Mandal presents you with an opportunity to do garba like never before and enjoy the festival in full swing. Into its second year now, they are looking to make the event bigger and better so that you can be assured that you will not be disappointed with the garba here.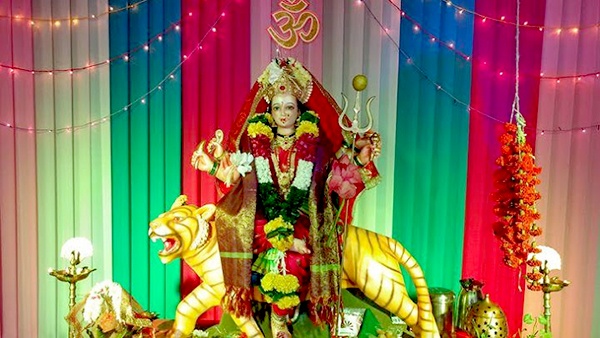 Address: Revengers Sports Club, Santacruz
Price: NA
So, what are you waiting for? Start dusting off your dandiyas and start brushing up on your garba steps so that you are prepared to enter the field and enjoy these 9 days to the fullest. If you come across any other amazing place to do garba, do let us know in the comments below!
Image Credits: Aagman Sohala, Dome Dandiya Nites, Korakendra Navratri, Radiance Dandiya, Rajmahal's Silent Garba, Rangilo Re. Ruparel Navratri Utsav
You may be interested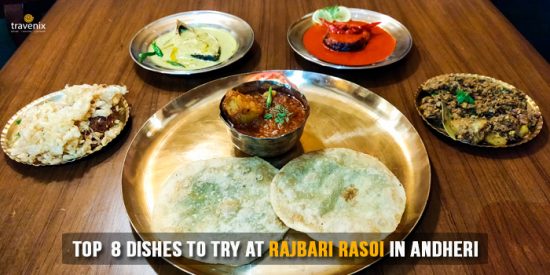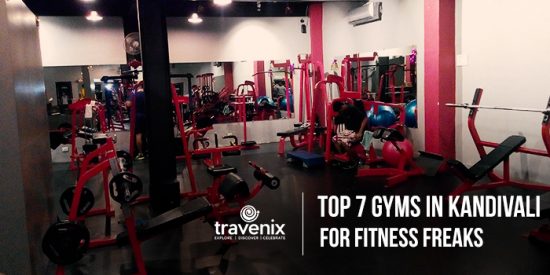 Kandivali
19 views
Top 7 Gyms In Kandivali For Fitness Freaks
Tasmai Dave
-
September 17, 2018
Kandivali has long been a densely populated suburb and is mainly a residential area. It is then no doubt that there are places like Mahavir Nagar in…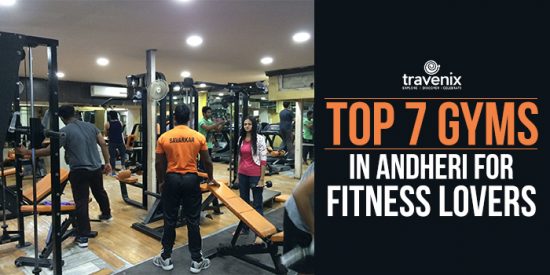 Andheri
21 views
Top 7 Gyms In Andheri For Fitness Lovers
Tasmai Dave
-
September 16, 2018
Andheri is known for its high-energy be it day or night. During the day, the area is packed with office-goers while post-sundown, this area becomes the hub…
2 Responses
Most from this category