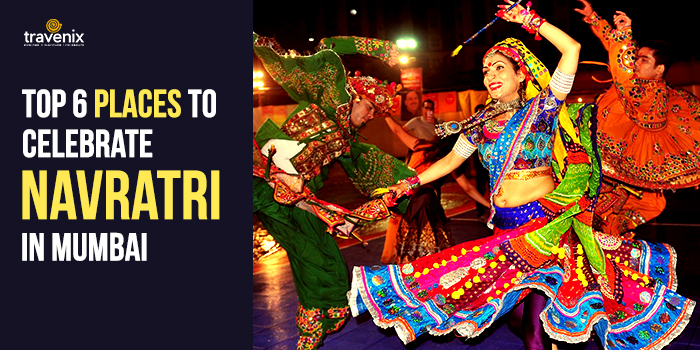 Top 6 Places To Celebrate Navratri 2018 In Mumbai
Mumbai has a huge Gujarati population, so it is only obvious that the Navratri celebrations in Mumbai are grand. This ten-day festival which celebrates the victory of good over evil brings a fervor of music and dance to Mumbai. Get your garba gear in place and head to these garba and dandiya venues to enjoy  Navratri 2018 in style in Mumbai.
Welcome Navratri 2018 In Mumbai With Style
Garba is a folk dance form that originated in Gujarat and has now become popular all across India. Prayers, colorful attire, groovy music, dance and loads of fun — that's what Navratri is all about. Whether you're a professional dancer or someone with two left feet, it doesn't really matter; you'll have fun for sure!
1. Dome Dandiya Nites 2018
Going out in Navratri is fun but the constant sweating and Mumbai's humidity are real party poopers. Dome Dandiya Nites is the one of the few Navratri venues in Mumbai that's air-conditioned. You won't be out in the lawns, but as long as it is cool, no one really minds indoor garba either! This year their Navratri celebrations will be kick started by the band 'Ramzat Music'. You can expect to dance to the fusion of traditional garba and Bollywood-style dandiya music there. They also have special contests everyday, so make sure you're putting your best foot forward.

Address: NSCI Dome, Worli
Price: Rs 350 Onwards
2. Radiance Dandiya
What if you could enjoy dance and music during Navratri in the lap of luxury at a five-star hotel in Mumbai? If you've always wanted to do that, Radiance Dandiya is the right place for you. It's held in the premises of Hotel Sahara Star and is known to invited renowned musicians everywhere. The best part is that the tickets aren't too expensive either.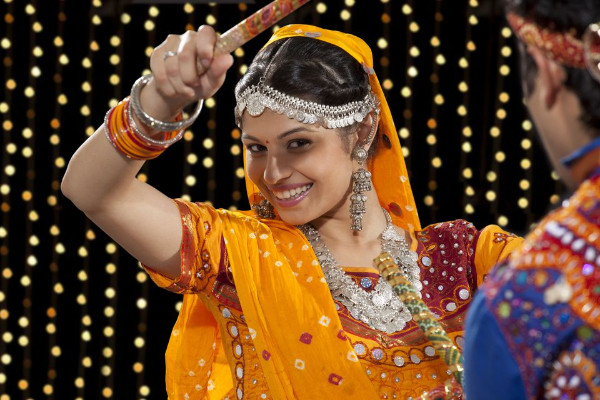 Address: Hotel Sahara Star, Vile Parle
Price: Rs.500/800
3. Kora Kendra Dandiya
Kora Kendra Dandiya is one of the most jam-packed garba events in Mumbai. Thanks to its prime location and great arrangements, every year it attracts hundreds of garba enthusiasts. They've been organising garba in Mumbai since 2001. over the years, they have managed to earn a reputation as one of the best garba venues in Mumbai.

Address: RM Bhattad Rd, Gokul Dham Society, Borivali West, Mumbai, Maharashtra 400092
Price: Rs 450 onwards

4. Navratri Utsav With Falguni Pathak 2018
One of the biggest names when it comes to Navratri celebrations is Falguni Pathak. In the past, she has sung many folk songs, pop songs, and Bollywood numbers. Touted as the 'Dandiya Queen', she is known to give the Navratri vibe a whole new energy level. Tickets to Navratri Utsav With Falguni Pathak are expensive.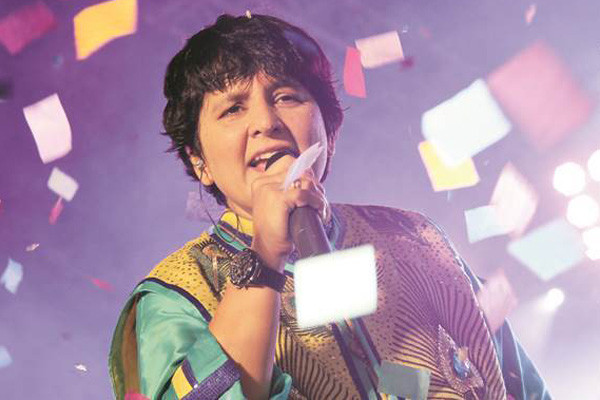 Address: RM Bhattad Rd, Gokul Dham Society, Borivali West, Mumbai, Maharashtra 400092
Price: Rs 700 onwards
5. Rangilo Re
Rangilo Re is bringing renowned singer Parthi Gohil along with other musicians and folk artists from Gujarat. Rangilo Re's Navratri celebration go beyond garba and delve deep into Gujarati culture. Expect to be entertained with Gujarati folk theatre or Bhavai, puppetry and Gujarati cuisine at the event.

Address: Nesco Center, Goregaon
Price: Rs.250/day, Rs.2000/season
6. Raas Rang Navratri 2018
Most of the garba events on this list are in the westerns suburbs. If you're on the eastern, you should head to Thane's Raas Rang Navratri 2018 celebrations. Naitik Nagada and team promise to offer fun-filled garba nights. The entry fees isn't too high, but expect the ground to get super crowded.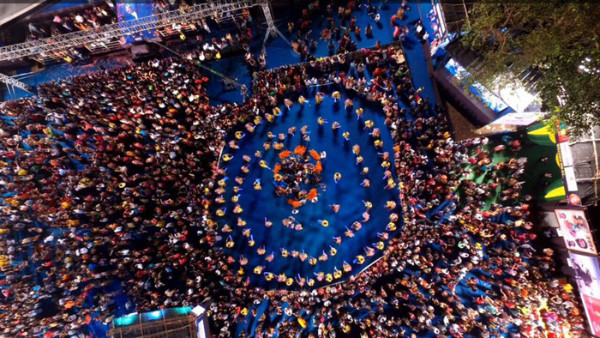 Address: Near Mulund Check Naka, Lal Bahadur Shastri Marg, Thane West, Mumbai, Maharashtra 400080, India
Price: Rs 350 onwards
Which other garba venues in Mumbai are you planning to go to this Navratri? Please share with us in the comments section below.
Image Credits: BookMyShow, TripSavvy, Kyazoonga, Radio And Music, Thaneweb, AllEvents.in, Mumbai Mirror

Latest posts by Vibha Sharma
(see all)