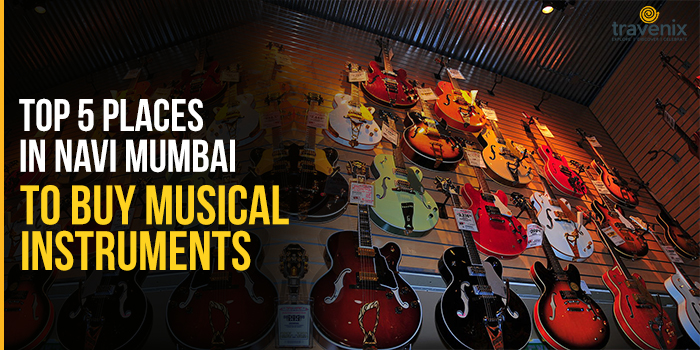 Top 5 Places In Navi Mumbai To Buy Musical Instruments
Whether you aspire to start your own rock band or want to train yourself in classical music, Navi Mumbai has a selection of shops to get the most affordable musical instruments. Even if you are just starting off on your musical journey, you can trust the shopkeepers there to find the best types of guitars, pianos, sitars, drums and other musical instruments for you. 
Embark On A Musical Journey
We've done all the research for you, so all you need to do is to just head to these shops to get your musical instruments. Additionally, if you are looking to find a good place to go for a recording, you may want to check out our list of best jam rooms in Mumbai.
1. Segno Music
Everything about Segno Music is simple: their staff is friendly and helpful, and the interiors are neat. Guitars line up almost two whole walls in their shop, while the rest of the place is dominated by keyboards, djembes, drums, and tambourines.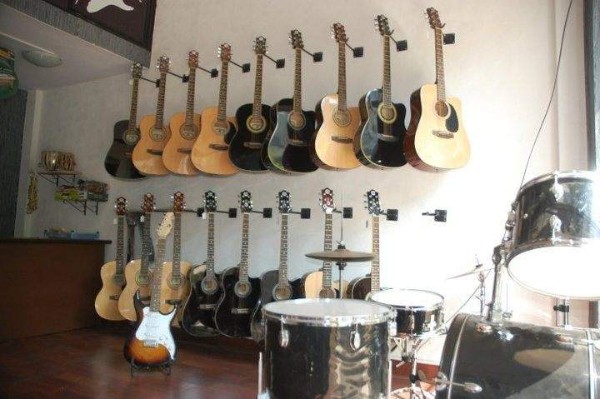 Even if you've got a musical instrument at home that is broken, take it Segno Music. Their technicians will fix it and even tell guide you on how to take care of musical instruments.
Where: Shop No.2 Sahara Chs Opposite Konkan Rail Vihar, Main Gate, Sec-40 Seawoods West Nerul, Navi Mumbai, Maharashtra 400706
2. SK Musical
SK Musical has musical instruments that are artisanal as well as affordable. They have a solid collection of guitars, ukeleles, keyboards, drums, flutes, tambourines and many other musical instruments.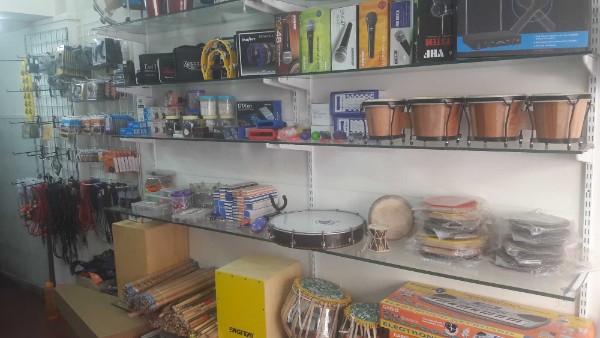 Each of these instruments covers a broad spectrum of price ranges, so you will be able to find something within your budget for sure. JUst next to the shop, they also have a guitar workshop, so you'll find students from there lingering around the shop every now and then.
Where: Shop No.7, Ashapura CHS, Sector 16, Near Icici Bank, Off Palm Beach Road, Sanpada, Navi Mumbai
3. Peace Music Store
Everyone who has visited this shop has a good thing to say about their owners. They are friendly and not like your usual persuasive salespersons. Instead, they'll tell you everything about the musical instrument that you are planning to buy, and even guide you in picking the best one according to your preference.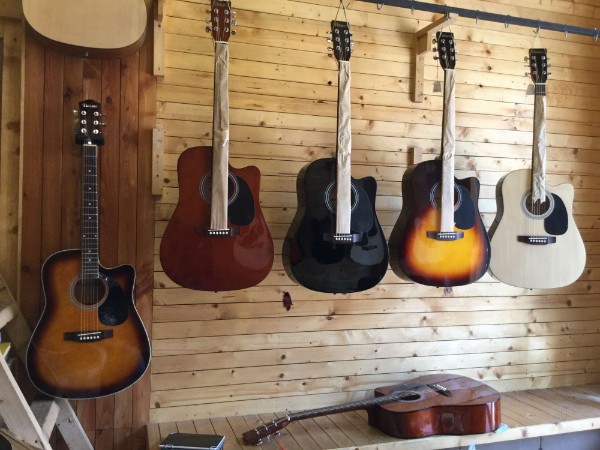 Just like most musical instrument stores around, guitars dominate the space in their store, but there is much more on offer too.
Where: Shop No 8, Opposite Littleworld mall, Shantiniketan CHS, Sector 8, Navi Mumbai
4. Singh Musical Instruments
This no-frills shop in Vashi is great for both amateurs as well as professional musicians. Keyboards, guitars and different varieties of drums are kept on the side of the shop, but the inside is where all the magic is.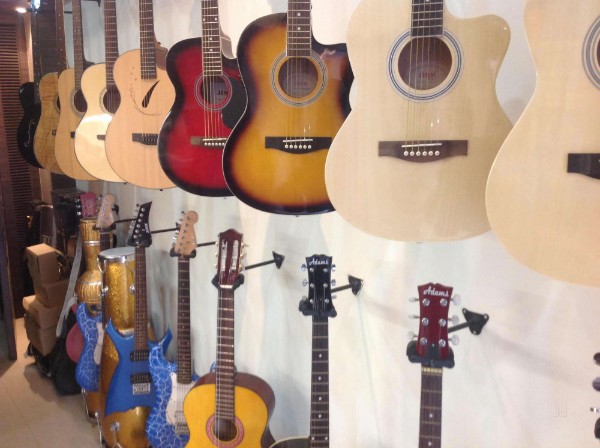 Tell them whichever musical instrument or accessory you want, and they'll pull it out from their drawers, shelves and inside room for you.
Where: Shop No 16 Hermes Centre, Sector 17 Opp Citi Bank, Vashi, Navi Mumbai
5. Resonance Musicals
If you're planning to learn any traditional musical instrument, check out the vast range of musical instruments at Resonance Musicals. Expect to get overwhelmed with choices in string, drum and pluck instruments.
Ask for help from the store owners to decide on the best musical instrument, they are quite approachable.
Where: Shop No G16/B1 Tilak Market, Sector 1 Opp Apna Bazar, Vashi, Navi Mumbai, Maharashtra 400703
Do you know of any other stores to buy musical instruments in Navi Mumbai? Please give us your suggestions in the comments section below.
Image Credits: Just Dial
Latest posts by Vibha Sharma
(see all)