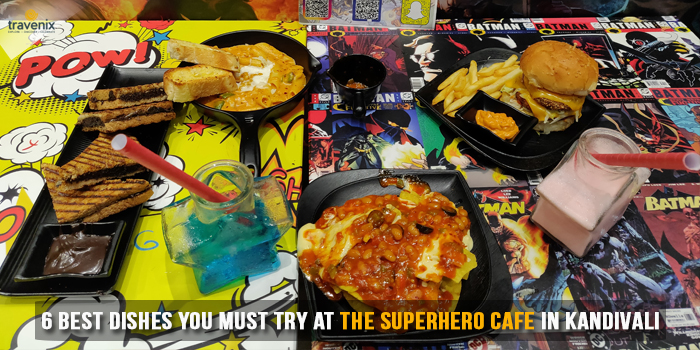 6 Best Dishes You Must Try At The Superhero Cafe In Kandivali
Marvel and DC Comics fans, listen up! You've got to visit The Superhero Cafe to embrace your fandoom. Everything from their wall art to table tops and food is dedicated to the brilliance of comics and superheroes. Huddle up all your friends who are fans of superheroes and head to this newly opened comic-themed cafe in Kandivali.
Planet Superheroes Ahead
Expect to be rioted by loud colors and superhero flags as you enter The Superhero Cafe. It isn't a very big cafe – has a seating area for approximately 8-10 people – but they've done a brilliant job with the interior design. There is graphic art all over the walls and tables which gives the cafe a peppy look. We got curious about the unique superhero concept and visited the cafe to try out some of their best dishes. Here is what we think about their food:
1.  Captain Burger
While world politics keeps Mexico and America on the loggerheads, Captain Burger unites them both effortlessly. Captain Burger is your traditional American tower burger, only slightly bigger than your average McDonald's burger.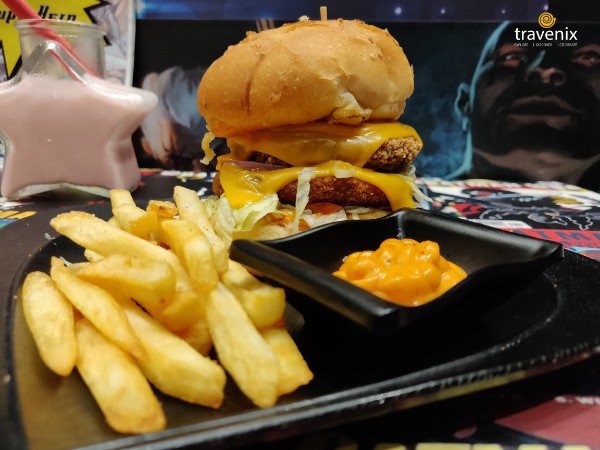 So what's Mexican about it? It has two patties – one is the standard potato patty while the other one is a patty packed with beans. Both these patties are neatly supported with two cheese slices and veggies. The buns are smothered with a generous amount of tangy sauce, which gives the burger makes the burger delightfully juicy.
2. AlRaged Pasta
This dish is the Jekyll and Hyde of all kinds of pasta. In one bite, its spicy side bows you over, while in the other one, its sweetness comes through. The play on your taste buds is intentional – the AlRaged Pasta is a combination of two of their popular pasta dishes – Rage Pasta and Alfred Pasta.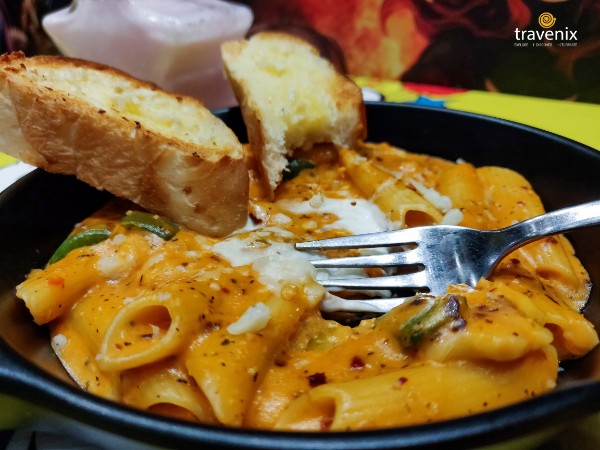 Rage Pasta features vegetables tossed in spicy tomato gravy and Italian herbs, while Alfred Pasta has a combination of cream and cheese mixed with veggies. AlRaged Pasta could very well have been a dish that would have suffered from an identity crisis. But somehow the sweet and spice mix well together to give a very delicious and innovative pasta dish.
3. Nachos With Beans
Nachos and beans make for an ideal appetizer or side snack to get the party started. At the Superhero Cafe, the nachos are laden with warm goopy beans and melted cheese. It is a dish that really can't go wrong.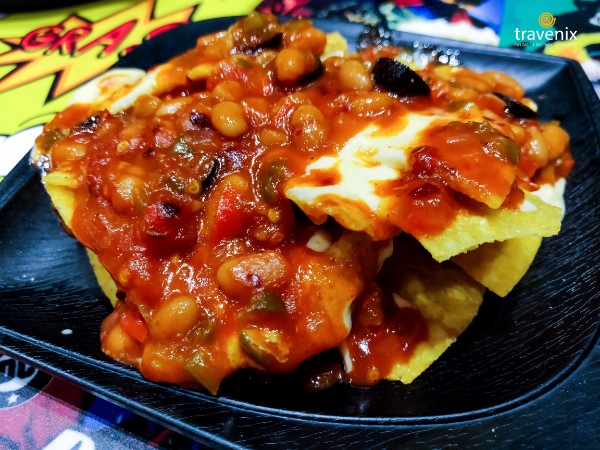 We love how they serve it tons of olives to give it an extra punch of flavor. It's definitely a tasty dish, but slightly expensive for their portion size.
4. Red Hood Shake
The Superhero Cafe claims they got the recipe for this shake straight out of Gotham city. Known to be Red Hood's personal favorite drink, we expected a mean twist in it. But it turns out Red Hood has quite the sweet tooth.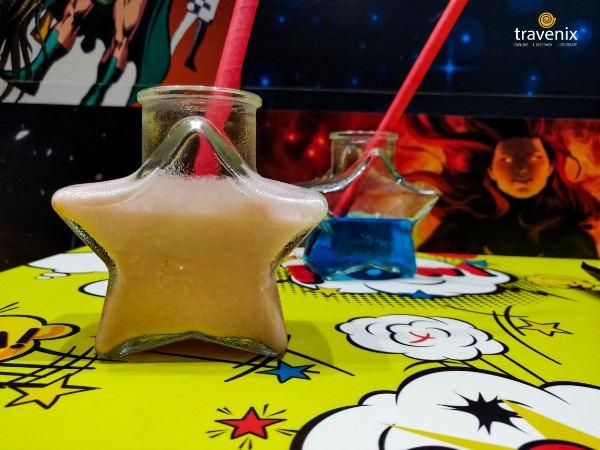 In our universe, the Red Hood Shake can be compared to Red Velvet Thick Shake. The only difference is that it's creamier and comes in a fancy star-shaped mug. The star definitely uplifts its visual appeal.
5. Aqua Drink
Dedicated to Aquaman, this mocktail blows you over with its refreshing taste. Aqua Drink mainly features blue curacao, which we absolutely love for its ability to give an exotic touch to any drink. It is actually an blue flavored syrup that happens to be blue in color. So, it lends a gorgeous blue to any drink that it is used in.
To intensify the refreshing taste of blue curacao, mint, and soda are added to it. All the flavors are complementary and work really well together.
6. Superhero Sandwich
The name of this dish is quite misleading. The Superhero Sandwich is hardly a sandwich; it is actually a dessert!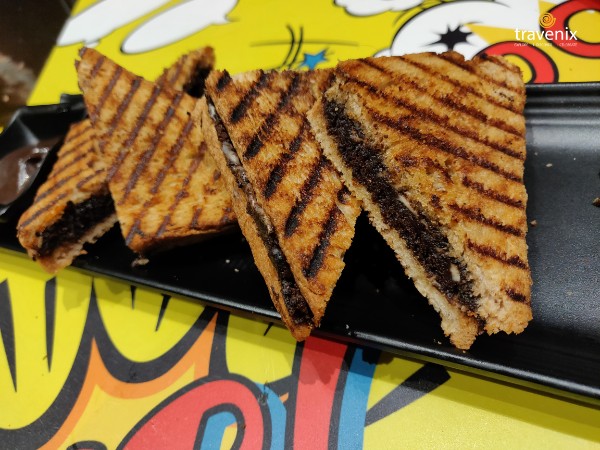 Melted chocolate is generally poured over brownie and bread, so it is definitely a dish for all those with a sweet tooth. It is quite filling for a dessert, so you might want to skip the main course and directly move to this sandwich.
Which dishes did you like the most at The Superhero Cafe? Please share with us your experience in the comments section below. If you've still not visited them yet, plan a lunch date with your gang of friends soon. You can find them here: 14, Panchsheel Garden, Mahavir Nagar, Kandivali West, Mumbai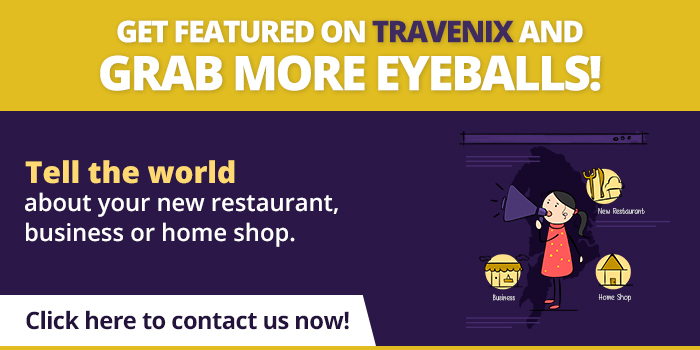 Latest posts by Vibha Sharma
(see all)