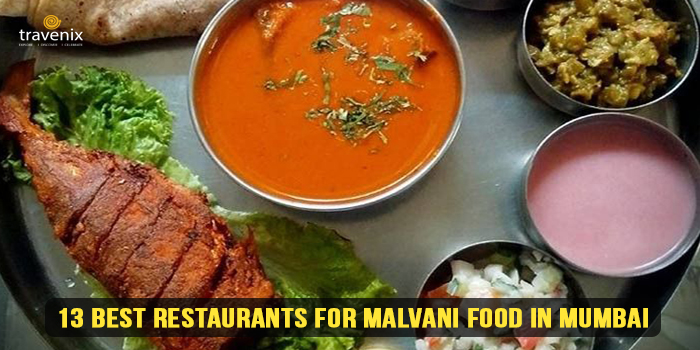 13 Best Restaurants For Malvani Food In Mumbai
Mumbai's magnificent coastline adds a whole new mix of dishes to its food. Overlapping with Goan and Maharashtrian dishes, Malvani cuisine adds in seafood, spicy curries, coconut milk and a lot more to the latter. If you're a fan of seafood, give Malvani dishes a shot; you won't be disappointed!
Flavors Of The Coast
For the uninitiated, most of the Malvani dishes use spices liberally; their dishes use a concoction of dried red chilies, coriander seeds, peppercorns, cumin, cardamom, ginger, garlic and other spices. While fish dishes dominate the cuisine, they have a good mix of prawns and crab dishes too. Next time when you are craving for some seafood, head out to try some Malvani dishes at these restaurants in Mumbai.
1) Chaitanya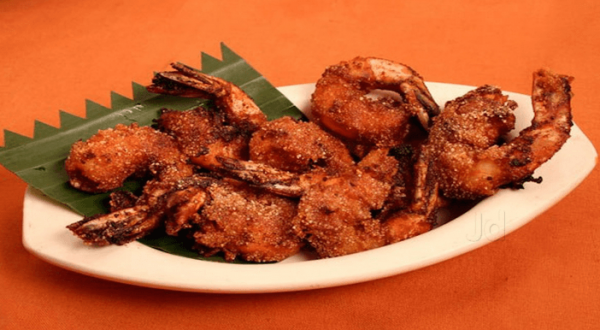 Even though it's a small, obscure restaurant that is easy to miss in the hustle and bustle of the Shivaji Park area, Chaitanya has managed to gain a loyal set of seafood lovers who have given it fantastic word-of-mouth publicity. It's almost always crowded on weekends, so you will need to be patient before you get to try the delicacies. Their seafood thali gets big thumbs up, while if you are in a mood to go a la carte, we'd recommend their bombil fry and their unique crab lollipop.
Where: 3, Chinchh Bhatt Chawl, Opp Aagar Bazar, SK Bole Road, Near Siddhivinayak Temple, Dadar West
2) Sadichha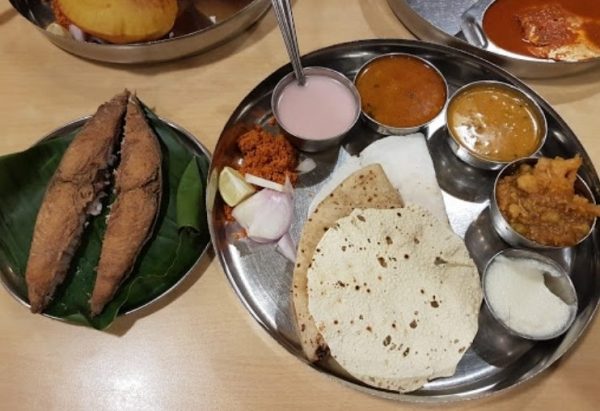 Heaven for those who love non-vegetarian food, Sadichha's Curry Crab, Surmai Fry and Prawn Thali are absolutely lip-smacking. This place has a lot for meat and chicken lovers too, so we'd say skip your breakfast and head here when you know you are ready to take care of a big appetite.
Where: Opposite MIG Cricket Club, Gandhi Nagar, BKC, Bandra East
3) Malwani Aswad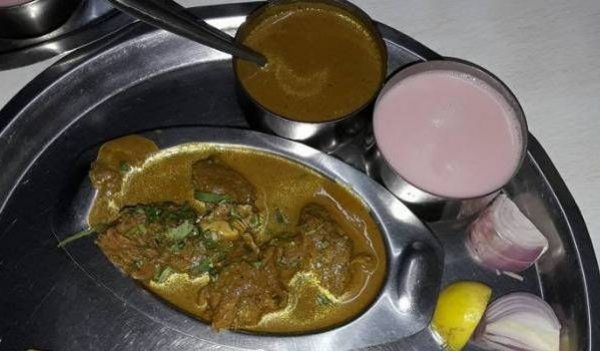 With no-frills and a plain ambience, Malwani Aswad focuses on drawing customers just on the merits of its food. Its specialty dishes include Masala Prawns, Sol Kadhi and Bombil Fry. No surprises there, but expect the perfect amount of flavors to tickle your taste buds here. If you're confused regarding the order, just take the advice of their friendly staff; they'll pick out the best according to your palate.
Where: Shahaji Raje Marg, Bhuta High School, Vile Parle East
4) Hotel Matsyagandha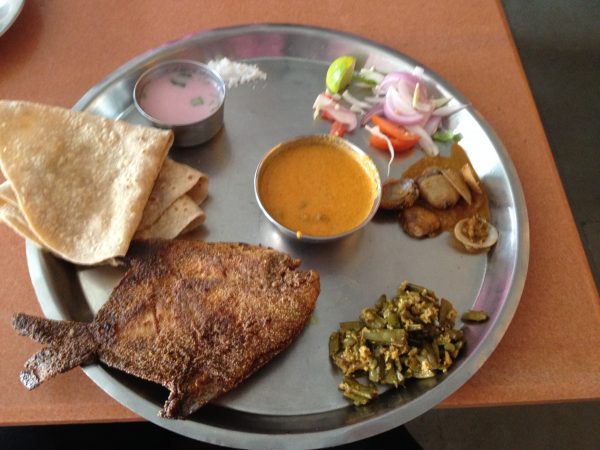 Hotel Matsyagandha is not for those who are looking for a lavish ambience. Its small but cozy interiors can only seat 20 people at once; so, it's crowded most of the times. But if you can look past these hassles, the food here will delight you, we promise. Try their chicken masala with wade, prawns rawa fry, bharla bombil and fish curry; all of these are delicious.
Where: B 11/5, MithanagarMuncipal Colony, MG Road, Goregaon West
5) Gajalee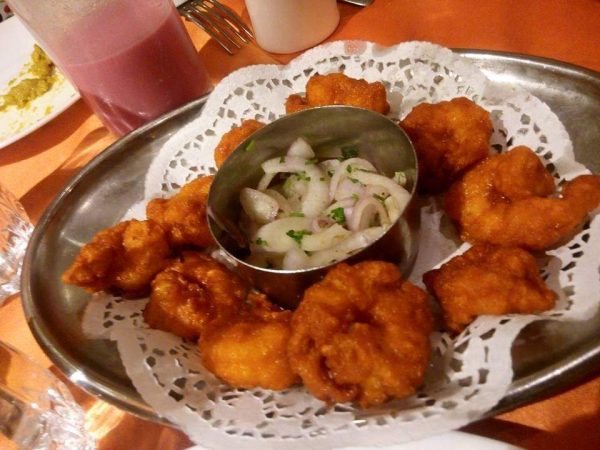 Neat and airy, Gajalee's outlets across the city stand out for having a welcoming vibe unlike the other smaller restaurants serving Malwani cuisine. It promises a grand seafood experience: Bombay Duck, Clam Masala, Tandoori Lobster, Baby Shark Masala, Halwa Fry — there is a lot to try here! Before you head here, make sure your wallet is full though; it is slightly on the expensive side of the price spectrum.
Where: Lower Parel, Vile Parle
6) Acharekar's Malvan Katta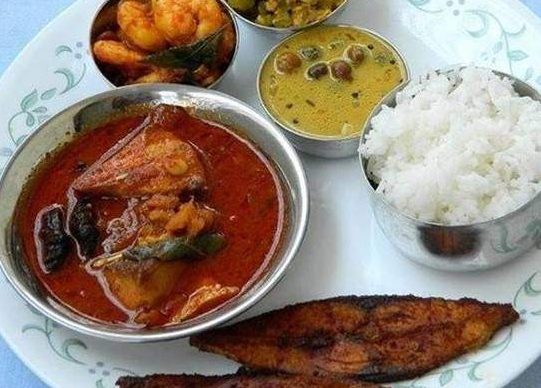 With a bright green and red façade, Acharekar'sMalvan Katta ignites curiosity even before you enter it. They promise an authentic Malvani cuisine experience without overdoing the spices for extra flavor. We highly recommend their fish thali, Malvani oysters and SurmaiMasla for a fantastic lunching experience.
Where: 3, Ground Floor, Janaki Nivas, D.L. Vaidya Road, Dadar West
7) Sindhudurg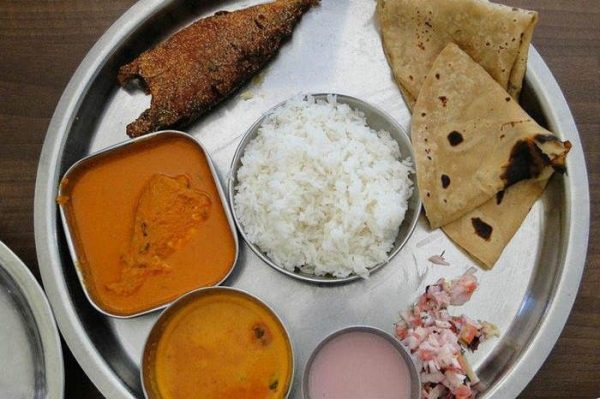 Sindhudurg's menu has very few options to choose from, but if you are a fan of fish, you are going to love their fish curry. One of the oldest restaurants in Dadar, patrons keep coming back to it for its authentic flavors. While we'd love if they increased the quantity of their servings, they truly compensated for it through the tasty meal. Their assorted accompaniments are all winners too: givetheir fried kothimbir wadi or kokamwati a try.
Where: Sita, RK Vaidya Road, Dadar West
8) JP Lunch Home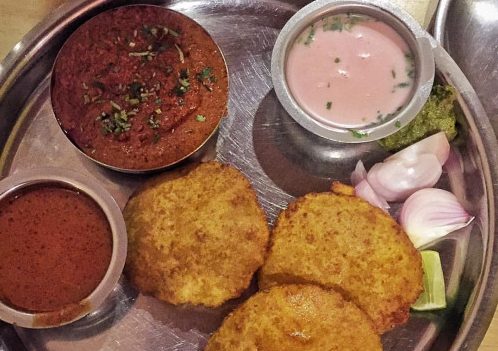 Located right next to Goregaon Station, JP Lunch Home is the perfect place to head for a quick, cheap lunch. Their service is extremely efficient, so you won't waste a lot of time waiting for your food either. Try their Pomfret Thali that comes with rotis, rice and solkadi; all enough to get your stomach fully satisfied. Their fish fry comes covered in rawa, which gives it an extra zing of crispiness while their clams strike the right balance between fiery and flavorsome.
Where: Shop 1, Sahyagiri CHSL, Near Railway Station, Goregaon East
9) The Flying Butler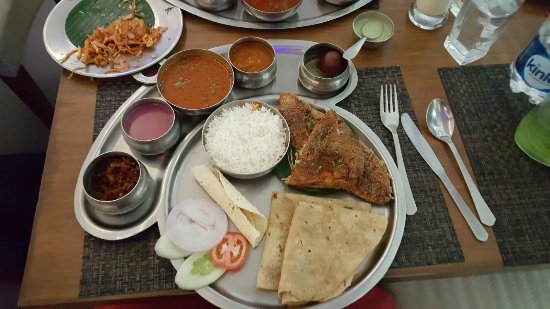 At The Flying Butler, you'll be spoiled for choice — there is Bombil Malvani Thali, Chicken Malvani Thali, Fish Thali, Kolhapuri Mutton Thali, their signature thali and so much more to choose from. If you're going there with a bunch of friends who aren't up for some Malvani cuisine, there are also a ton of Mughlai options to choose.
Where: Viviana Mall, Shop 76/77/78/78 A, Ground Floor, Majiwada, Thane West, Laxmi Nagar, Thane West
10) Satkar Rice Plate House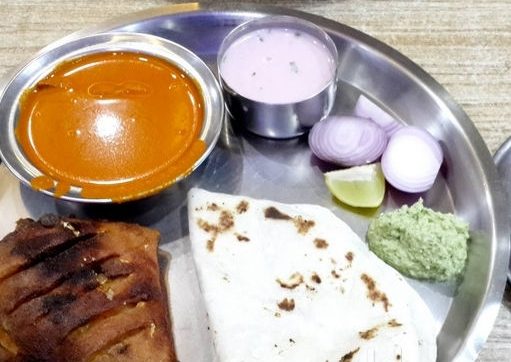 For over 50 years, Satkar Rice Plate House has been doling out the most authentic Malvani dishes in town. So it doesn't really come as a surprise that foodies from far and wide travel to this humble restaurant to try their mutton chop tawa fry, tisrya masala, mori masala, bombil fry and surmai fry. The dishes are priced very reasonably here; so you can hog to your heart's content without shelling out a bomb.
Where: 15,1st Floor, Dreamland Building, Opposite Railway Station, Goregaon East
11) Jai Hind Lunch Home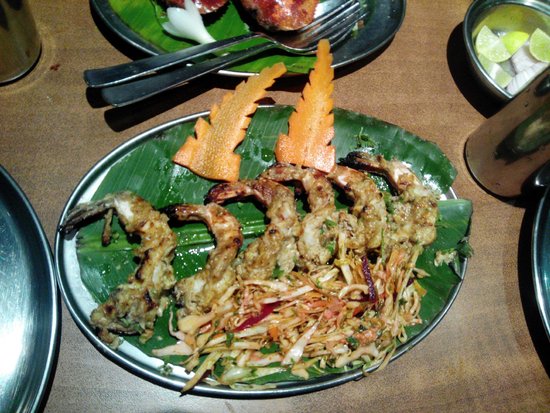 With a mix of Mangalorean, Konkani and Goan food specialities, Jai Hind Lunch Home makes an easy entry into every seafood lover's food bucket list. Along with the usual Bombil and Surmai Fry, their menu boasts of a wide range of varieties in pulimunchi, vindaloo and other coastal delicacies.
Where: Bandra East, Bandra West, Lower Parel, Dadar West
12) Hotel Grant House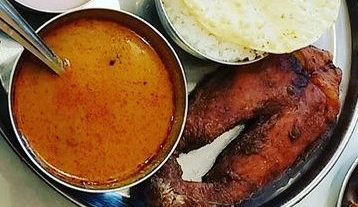 Hotel Grant House has a certain charm to it, the one that reminds you of the typical office canteen from the 1990's. The interiors are simple, yet welcoming. Have some chilled sol kadhi with surmai curry, prawns and finish your lunch off with malai kulfi — it'll be a delightful meal, we promise!
Where: Near MRA Police Station, Palton Road, Mumbai CST Area
13) Gomantak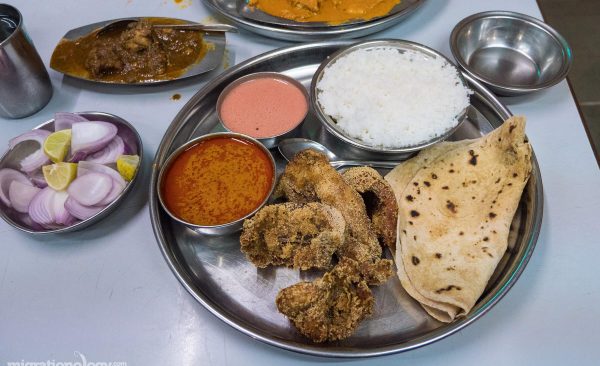 All its four branches do not have any fancy facades; but don't just judge Gomantak by its unassuming interiors. With spices and flavors all in place, their Malvani dishes really do pack a punch. For lunch, we would highly recommend their Kolambi Kanda Fry, Crab Masala, Chicken Wade and Prawns Biryani.
Where: Mulund, Bhandup, Vashi, Thane
Are you ready to sample some of the best Malvani dishes that Mumbai has to offer? If we have missed out on your favorite restaurant in this list, do let us know in the comments section below. We'll be happy to add it up there. If you are a vegetarian foodie, you might want to check out our list of the best places to have a Gujarati thali in Mumbai.
Image Credits: Homegrown, Trip Advisor, Just Dial, Wikimedia Commons/Swapnil2, Faroma, Migrationology
Latest posts by Vibha Sharma
(see all)