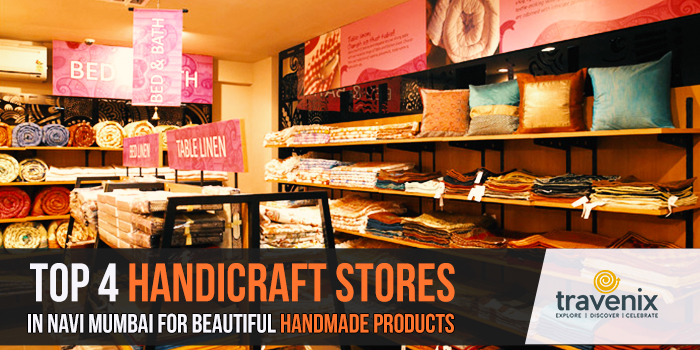 Top 4 Handicraft Stores in Navi Mumbai For Beautiful Handmade Products
Just like food and geography, art and craft in India are also pretty diverse. Each region has its own technique and craft for handmade goods. It can really give all the branded items in malls a run for their money. Don't believe us? Explore block printing, Kutchi embroidery, Kalamkari designs and more at these Navi Mumbai handicraft stores.
Rich, Vibrant & Unique
Indian handicraft is vibrant and has such unique designs. From Assam to Gujarat and Tamil Nadu, every state has something new to offer. But if you want to buy the best of the handmade crafts from different states in India, you don't have to stretch yourself too far. These stores in Navi Mumbai have the best picks for those who love art and culture.
1. The Bombay Store
The Bombay Store is known for its eclectic mix of traditional and contemporary handicraft items. It's been in Mumbai for more than 100 years now and is known for its premium quality gift products. (comp.utm)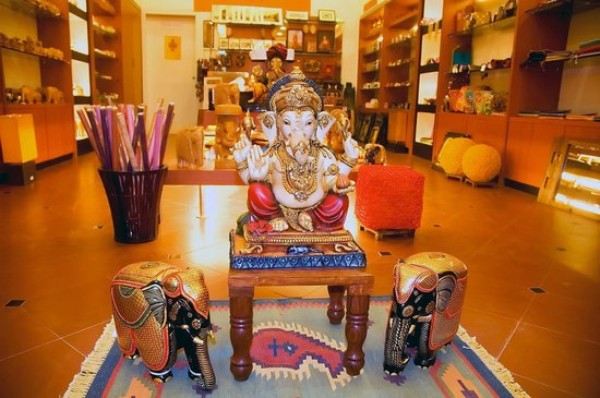 From fancy bedroom furnishings to home decor accessories, tableware, and fashion accessories, you can find everything there. If you are someone who loves to get creative with home decor, you'll find their customization option appealing. We love their handicraft products, but they really cut deep into your pocket.
Where:  Inorbit Mall, Shop No. 04 A & 04 B, Near Vashi Station, Navi Mumbai, Maharashtra 400705
2. Bikaner House
Bikaner House in Vashi is a treasure trove of Rajasthani handicrafts, fabrics, and clothing. The shop itself is quite cluttered, but because of the vibrancy of handicraft items all across the room, it actually looks quite picturesque.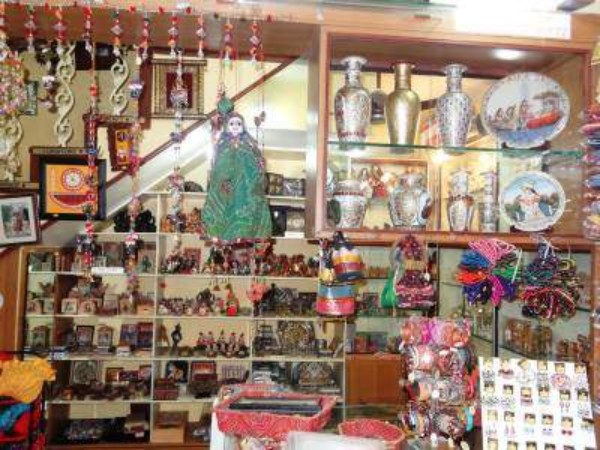 They're known for making corporate gifts, and on request, they can customize small artifacts too. The best part is that all their products are quite affordable compared to other handicrafts stores in Mumbai.
Where: SS-4, 121, Opposite Bank Of Maharashtra, Vashi, Navi Mumbai, Mumbai, Maharashtra 400705
3. Swayambhu
Walking into Swayambhu feels like walking into a colorful temple where there are a hundred different idols of different Gods and Goddesses. It specializes in handicraft goods for pooja and aartis. Along with religious sculptures, there are a few beautiful metallic wall hangings as well as traditional Indian jewelry.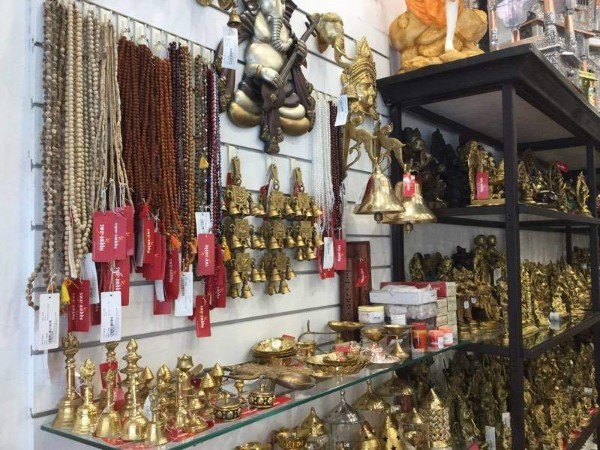 Where: Sun Flower Road, Sector 17, Vashi, Navi Mumbai, Maharashtra 400703
4. Utkalika
Utkalika is situated in Odisha Bhawan and is dedicated to showcasing the various crafts from the state of Odisha. Palm Leaf Etching, Tassar Patta, Ikat, Applique Work, and Pattachitra are some of the craft forms that you will see in the handicraft items there. Masks, handbags, and toys produced from specially-made papers make for really beautiful gift articles.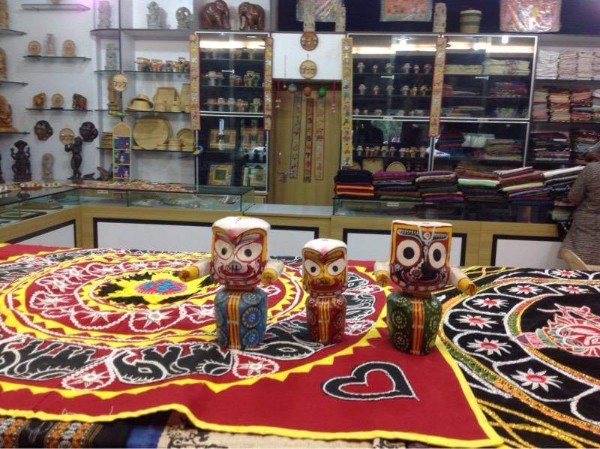 Where: Shop No-1, Odisha Bhawan, Sector 30, Vashi, Navi Mumbai, Maharashtra 400703
Did we miss out on any other handicraft stores in Navi Mumbai? Please tell us about it in the comments section below.
Image Credits: Just Dial, Trip Advisor
Latest posts by Vibha Sharma
(see all)