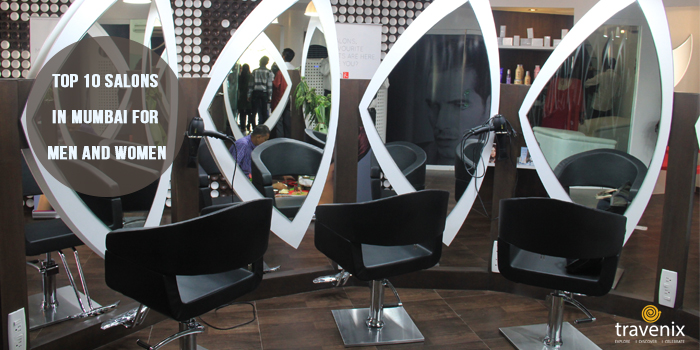 Top 10 Salons in Mumbai for Men and Women
We all like to groom ourselves up and look in the mirror. In a city with a fast-paced lifestyle like Mumbai, it is essential to know best salons where you can style yourself to your liking. Whether you're looking for a new hairstyle or simply a haircut, salons are of utmost importance in any city or locality — they are a basic necessity.
Grooming Up
Mumbai has some amazing salons whom you can blindly trust with your hairstyle and other grooming desires. Not only is it difficult to find a good salon, it is of paramount importance. Here, we've listed the best of them in the city.
1. Enrich Salons
Located across the city, this chain of salons has been here for years and has served hundreds of women who have come here for hair styling and beauty treatments. While the prices are on the higher end, the quality of hair treatments here is superior than most and this is what makes this a very special place.
Where: Mulund, Powai, Thane, Andheri, Ghatkopar, Vile Parle, Kurla, Jogeshwari, Kandivali, Chembur, Borivali, Malad
2. Hair Ok Please
This salon in Churchgate offers a wide range of haircuts for an affordable rate. Whether you wish to maintain your current look or simply give your hair a different look, they will do it for you with thorough professionalism and precision. Along with the haircut, shampoo wash, conditioning and blow drying is free!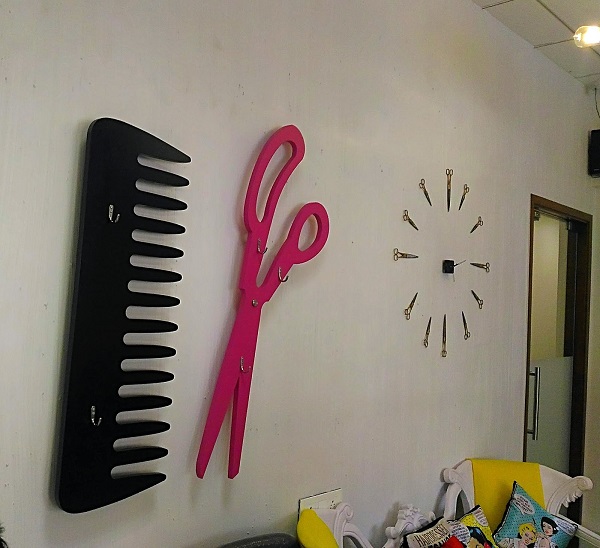 Where: 2nd Floor, Cambata Building, (Eros Theatre Building) Above Archies Gallery, Opposite Station, Churchgate, 125, Jamshedji Tata Road, Mumbai, Maharashtra
3. Mad O Wat
This salon in Pali Hill is as swanky and fancy as a salon can get. We are sure that you'll fall for the interiors as soon as you enter this beautiful place. Not only do they impress with the interiors but with their work too. The hair stylists here are well-versed with the current trends and will go the extra mile to make sure that you get the look you desire.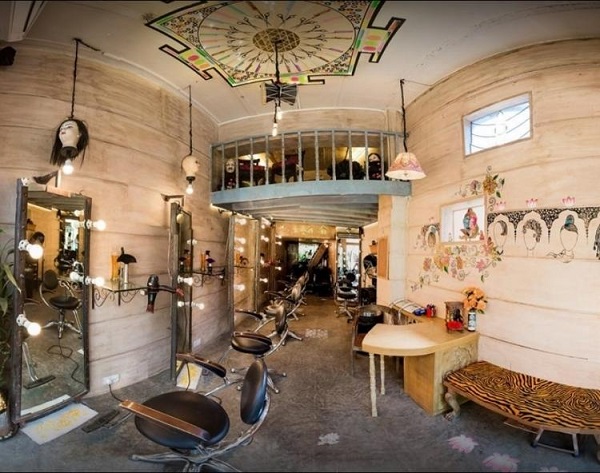 Where: Shop 3, Maaz Centre, Opposite The Shop, Next to Pali Village Cafe, Bandra West, Mumbai
4. BBlunt Salon
This place has become so famous in Juhu and the neighboring localities that they have even opened up a branch in Navi Mumbai. The people here know their way around hair and can give you the precise look you're searching for. From stylish hairstyles to simple ones, you can depend on them for everything.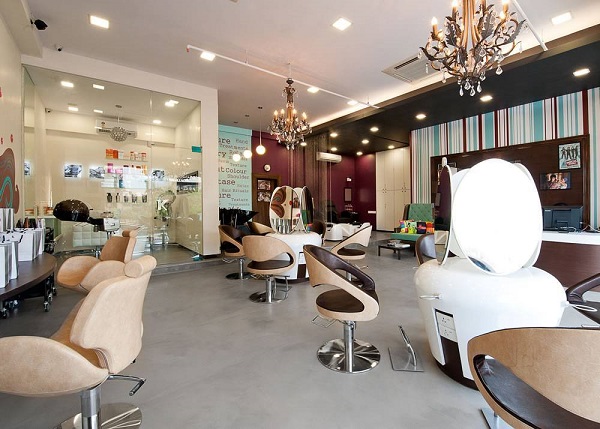 Where: Worli, Juhu, Ghatkopar, Malad, Thane, Khar, Kemps Corner, Andheri, Colaba
5. Honey Lulla Salon
This hair salon and make up academy in Khar has some of the best talents in the city, and you can easily get a great haircut here for a thousand rupees! Whether you have long or short hair, they will bring out the best in you with ease, and will also wash, condition and blow dry post the cut so that you can have that glam look you're looking for!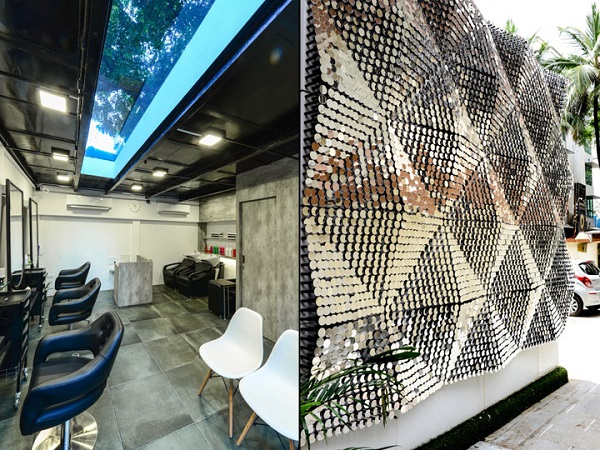 Where: Purshottam Villa, 7th Road, Khar West, Mumbai
6. Jean Claude Biguine
This is the very salon for which you can get free vouchers at Glocal Junction, one of the best places in Mumbai for ladies' nights. For a trendy and stylish look, you can head over to this French salon and have your desired look with ease. Though the services here are slightly on the higher end, you can count on them to give you the very best.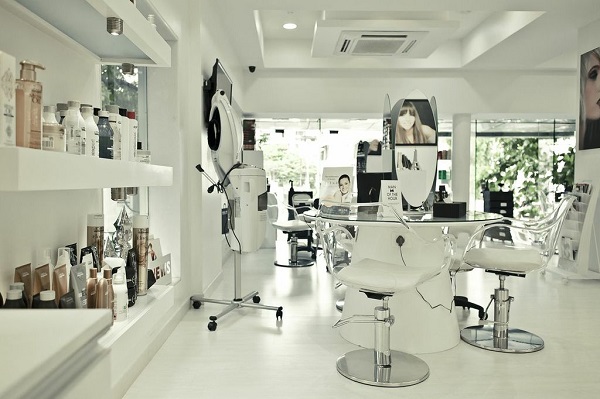 Where: Bandra, Juhu, Powai, Ghatkopar, Andheri, Malad, Lower Parel, Cumballa Hill
7. Happy In The Head
Happy In The Head is one of the most popular salons in the city, and this adorable place has twinkling lights and quotes on the walls that up its glam quotient. You can get some truly funky hairstyles and colors here, and if you're looking for a shorter haircut, this is the perfect place. Their stylists are interactive and friendly; they will make your whole experience a lot better!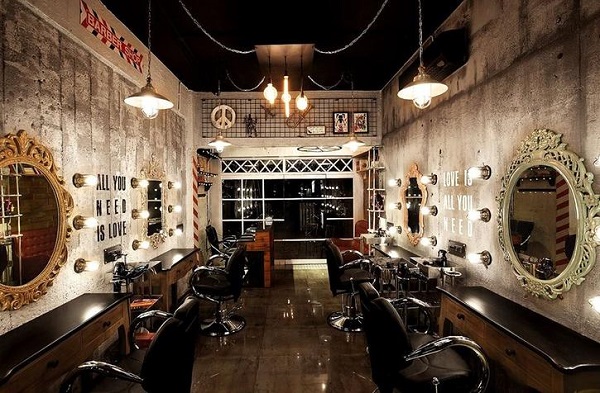 Where: 1, Mangal Kunj Buillding, Junction of 32 and 36 Road, National College Lane, Next to Dhoop, Bandra West, Mumbai
8. Kromakay Image Salons
Need to find a good salon for specialty treatments? Your search ends here. Kromakay Image Salons have served many famous celebrities, and that should be enough to explain the level of services that they offer. They specialize in hair coloring, and we promise you'll not be disappointed.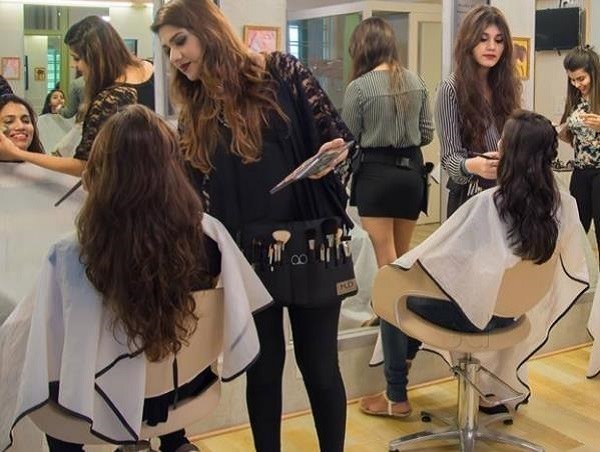 Where: 1 & 2 Amber Building, 10th Road, Near HSBC Bank, Jvpd Scheme, Juhu.
9. Dessange
This is the go-to salon for most women in Bandra. With the demand comes the high prices; but you'll definitely be more than happy with your final look here. This luxurious salon is made to offer the finest services in the city, and the friendly stylists are a testament to this. Whether you're looking for waxing or any other services, they will do it with perfection.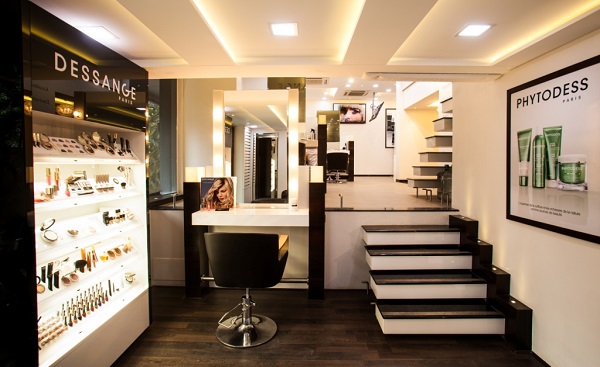 Where: Coral Apartments, Opp. St. Theresa Church, 24th Road, Bandra West, Mumbai
10. Juice
This is a fantastic salon in South Mumbai that doesn't believe in high prices, but is fixated on providing the finest services to their customers. Thanks to their services, they have soared in popularity and now have a couple of branches in the city where you can get your desired haircuts and other makeovers.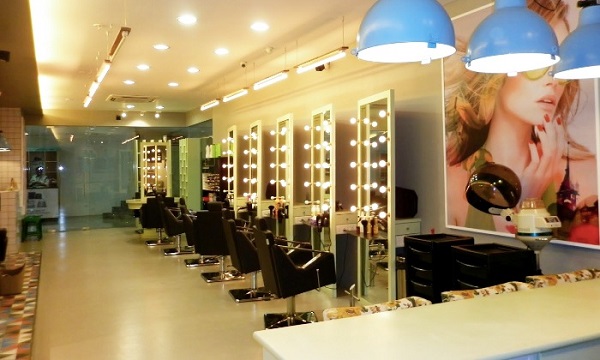 Where: Khar, Thane, Santacruz, Andheri, Borivali, Juhu, Kurla, Worli, Bandra
If you are still worried about your haircuts and are disappointed with the services you're getting, these salons are your saviors. Head out and visit these places and you'll return with a big smile on your face. Do not forget to let us know later!
Image Credits: Fashionable Foody, Hamara Event, Life in Technicolor, JustDial, Retail Design Blog, Mouthshut, Polka Cafe, Beaupal, Fashionably Foody
Latest posts by Vibha Sharma
(see all)