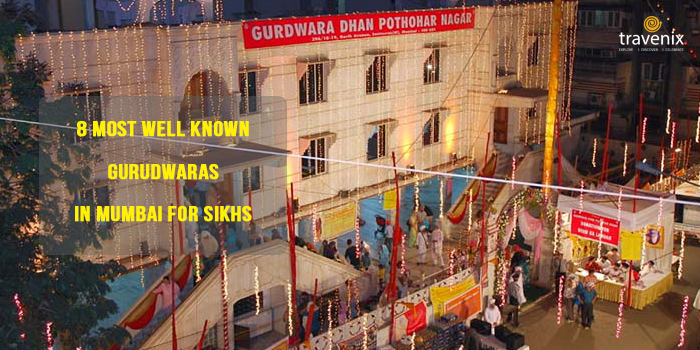 8 Most Well Known Gurudwaras in Mumbai for Sikhs
Gurudwara literally means 'Doorway to God'; they are the religious places of worship for those who follow Sikhism. These Gurudwaras are scattered across the country and are peaceful havens away from the city's busy and taxing life.
Gurudwaras of Mumbai
Just like other metro cities in India, Mumbai has a sizeable Sikh population, and so it is common to find many prominent Gurudwaras in the city. Gurudwaras are also popularly known for their 'langar', which is a meal that is served here to everyone free of cost. The concept of langar was created to allow people from all walks of life to have meals together. You could also volunteer for this noble cause at all these Gurudwaras. Here, we've listed down some of the most widely known Gurudwaras of the city for you to visit and seek blessings of the almighty.
1. Gurudwara Punjabi Sabha
This is a newly built place in Powai and is spread out across 7000 sq. ft. For all those residing in this area and other neighboring ones, this is the main place for worship. Renovated in 2008, this place is located centrally in the area and you can see hundreds of people lining up here for langar post the weekly gatherings.
Where: Hari Om Nagar, Behind Hiranandani Hospital, Powai, Mumbai-400076
2. Gurudwara Shri Dashmesh Darbar
Established in 1961, this place in Guru Tegh Bahadur Nagar is named after Dasam Pita Shri Guru Gobind Singh Sahib Ji. It is the largest Gurudwara in the region and you can see many devotees coming here on a daily basis to seek blessings. Do not miss out on the marvelous architecture of this building with elegantly carved arches.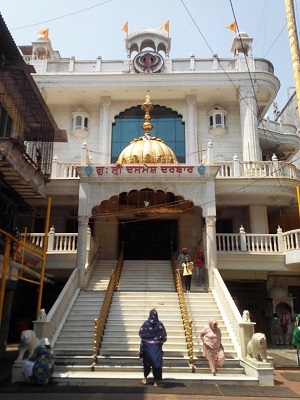 Where: 22/B/1, JK Bhasin Marg, G.T.B.Nagar, Sector V, Sindh Seva Samiti Nagar, Antop Hill, Mumbai, Maharashtra 400037
3. Sri Guru Singh Sabha
This Gurudwara in Dadar has been serving the migratory sangats since 1936 and is one of the oldest in Mumbai. It is no surprise then that it is the center of all the main activities taking place in the city for the Sikh community. Many people come here to seek accommodations too when traveling.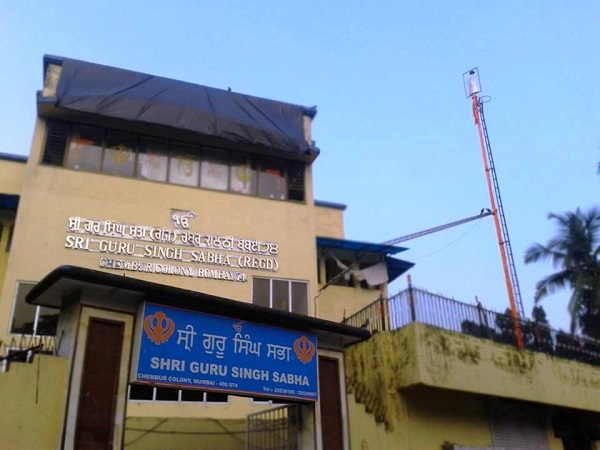 Where: PL Lokhande Marg, Dr Ambedkar Nagar, New Garib Janta Nagar, Chedda Nagar, Mumbai, Maharashtra 400089
4. Gurudwara Guru Nanak Darbar
This Gurudwara in Andheri is located in the Shaheed Bhagat Singh Colony. What makes it popular are the sheer number of devotees who come to seek blessings here thanks to its location, that is filled with Sikh residents.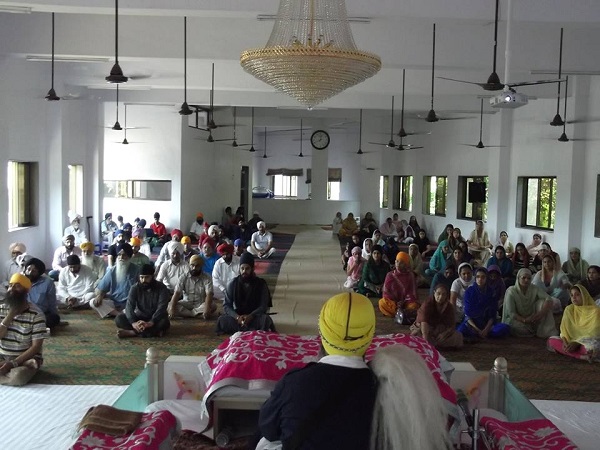 Where: Marol Pipeline Rd, Sai Nagar, Ashok Nagar, Andheri East, Mumbai, Maharashtra 400059
5. Gurudwara Sri Guru Singh Sabha
Known for its delicious langar, this place in Khar is the most popular Gurudwara in the area and is called Khar Gurudwara by many. You will find it buzzing with hundreds of devotees on every day of the year, especially during the festive seasons.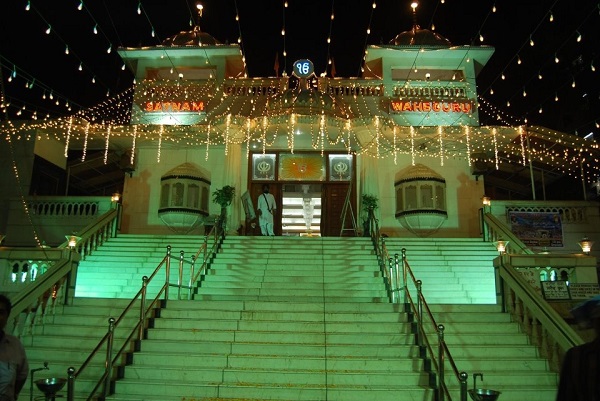 Where: 590, 3rd Rd, Ram Krishna Nagar, Khar West, Mumbai, Maharashtra 400052
6. Gurudwara Dhan Pathohar
Located in the bustling neighborhood of Santacruz, this Gurudwara draws many devotees thanks to its peaceful environment and religious significance. It is common to see many devotees joining in the volunteering for langar too.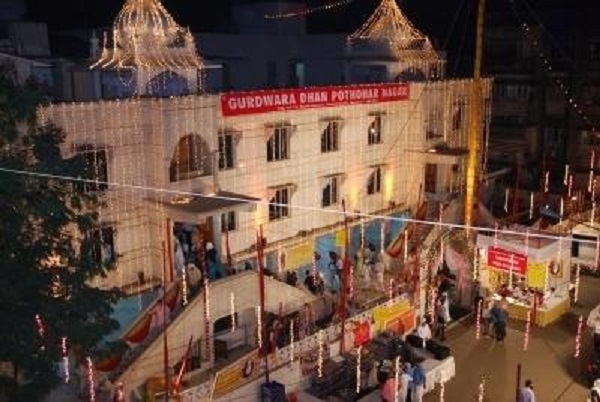 Where: 396/19, North Avenue, Linking Road, Near D P Road, End Of 17th Road, Santacruz West, Mumbai, Maharashtra 400054
7. Gurudwara Khalsa Sabha
This place shares its compound with the Guru Nanak High School of Mahim and is also popularly known as Khalsa Sabha. The beautifully finished façade is extremely photogenic, with the elegantly carved pillars and balconies. The rice lights are switched on here at night and make the whole atmosphere a lot more pleasing to the eye.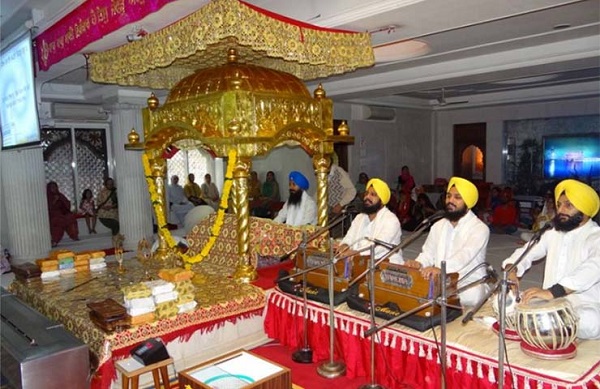 Where: 24, G Tank Rd, City Light, Shivaji Park, Mumbai, Maharashtra 400016
8. Sri Guru Nanak Satsang Sabha
Located in Malad, this Gurudwara has many different events held throughout the year. Here, you simply cannot miss out on the Akhand Path which is a continuous recital of Sri Guru Granth Sahibji for 48 hours! You could also book a hall for your private functions like marriages.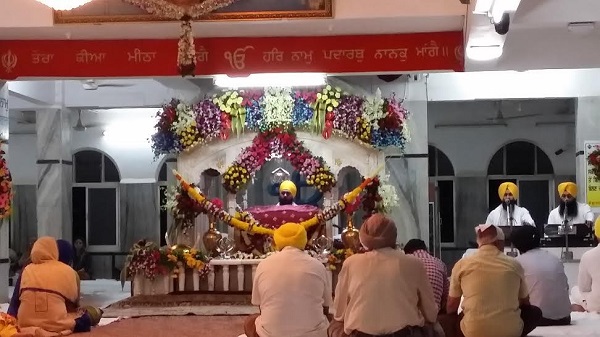 Where: 18 Podar Park, Malad East, Mumbai, Maharashtra 400097
Apart from these, there are hundreds of Gurudwaras scattered across the Mumbai landscape, and each is a unique place for worship. You can not only find peace of mind here, but also can see major festivals being celebrated with full enthusiasm. If you haven't already visited one before, make a visit now and do not miss out on the world-famous langar! Alternatively, you could also visit the best temples in Mumbai.
Image Credits: Firefly Daily, Powai Info, Malad Gurudwara, JustDial, Gurdwaar
Latest posts by Vibha Sharma
(see all)