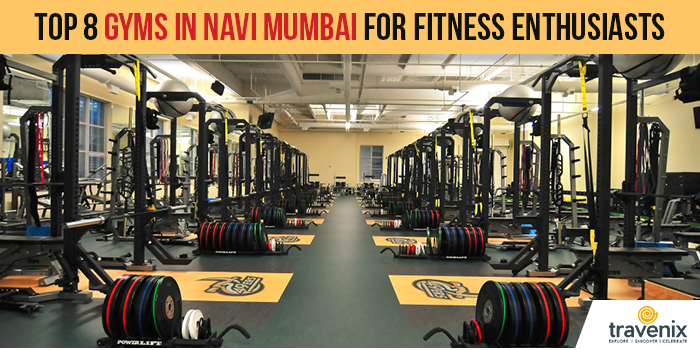 Top 8 Gyms In Navi Mumbai For Fitness Enthusiasts
In a developing city like Navi Mumbai, there can be a dearth of activities. This might be the case for activities but this is definitely not the case for the gyms in Navi Mumbai! They are the perfect places to loosen up your mind and tighten up your muscles. Regardless of whether you're a fitness freak or not, these gyms are sure to pump up your adrenaline!
Sweat it out, to shape it up!
We all can agree that at some point in our lives we have had the thought of joining a gym, either to get in shape or to gain muscles. Gyms with the right kind of equipment, ambiance, and trainers will push you towards getting fitter. Navi Mumbai has seen some of the finest gyms and here is a list of some to make it easier for you to select a gymnasium and to get you off your couch.
1. Crossfit Myden
If you feel an hour is long, then you've definitely not attended a 20-minutes CrossFit workout! Located in Sanpada, Crossfit Myden is a unique gymnasium or rather a heaven for people who seek to push their bodies beyond the traditional workouts. (phentermine) Myden assesses every individual to know their overall strength and fitness and then designs the workout plans accordingly.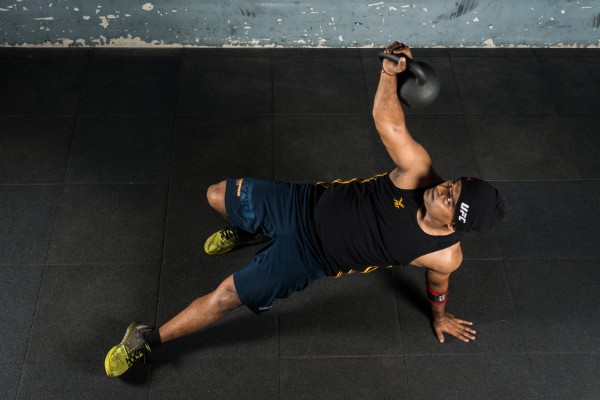 Where: 210, 2nd Floor, Nivashti Emperium (Formerly Known Fullstop Mall, Palm Beach Rd, Sector 19, Sanpada, Navi Mumbai, Maharashtra 400705
2. OneAbove Fitness
OneAbove Fitness is India's largest fitness lounge located in Navi Mumbai. It is located in a very remote area, being close to the Seawoods-Darave station and inside the Haware Centurian Mall. Spread over a massive area of 10,000 sq. ft. filled with top-of-the-line equipment, personal training, and nutrition counseling, it aims to improve the overall fitness of the individual. With a fully integrated computerized access and identification control system, it is definitely one of the best gyms in India.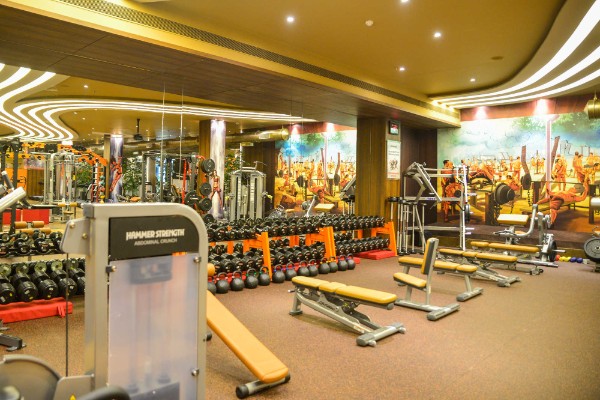 Where: 1st Floor, Haware Centurion Mall Sector 19/A, Nerul Near Seawood Station, Nerul, Navi Mumbai, Maharashtra 400706
3. Fytnation
A lot of gyms tend to be overcrowded and do not have space for personal training. Fytnation isn't one of them. It offers a comfortable and tidy workout experience. Apart from normal gym routines, they also train individuals for weightlifting championships. To complete the cycle of fitness, is the nutrition cafe on Parshik Hill, which is an added bonus!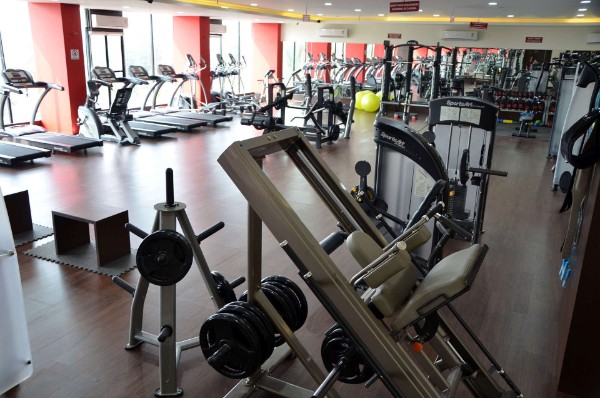 Where: Shop No 6/7/8/9, Plot No 10, sector 23, CBD Belapur, Navi Mumbai 4000614, Mumbai, Maharashtra 400614
4. Intense Fitness Club
Intense Fitness Club, also known as IFC is affordable, refreshing and best in the business! IFC offers a high-quality workout experience at affordable prices with must-have amenities such as locker rooms, steam rooms, and showers. Workouts range from Zumba to CrossFit, and personal trainers make sure you stay in shape. The best part about IFC is that it is open on all days of the year, allowing gym freaks to never miss a day!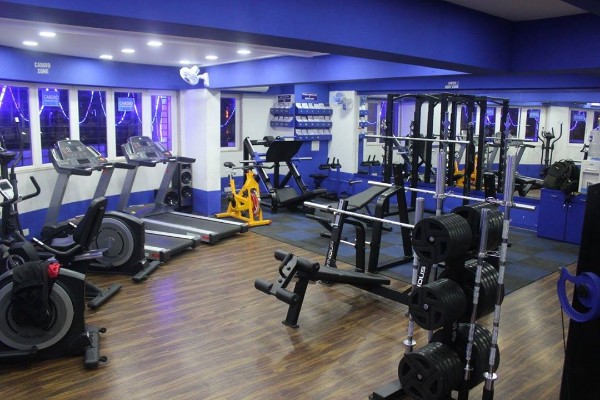 Where: Plot No 75, Vardhaman Market,1st Floor, Shop No 106, Above Front Street Cake Shop, Opp Andhra Bank, Sector 17, Vashi, Navi Mumbai, Maharashtra 400703
5. Machineless Workout
Machineless Workout is a gym in Airoli and Ghansoli based on the concept of core training rather than body training. As the name suggests, Machineless Workout does not have ANY machines to help you train. Then how to train, you ask? You train by hardcore workouts to improve your core strength, stamina, and agility without the use of machines. With certified trainers to help push your limits, Machineless Workout offers circuit training, plyometrics and strengthening workouts.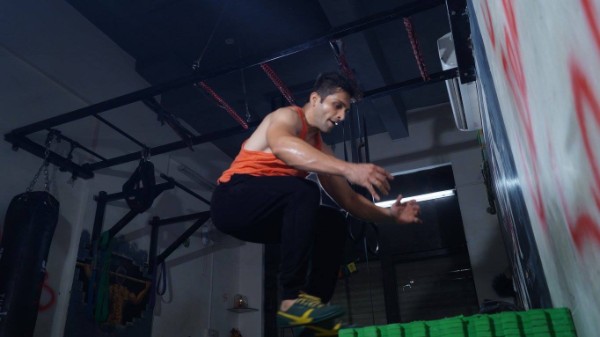 Where: Kamthi plaza, Near D-mart, 400708, Sector 8A, Airoli, Navi Mumbai, Maharashtra 400708
6. Four Points Gym
Located inside the prestigious Four Points Sheraton Hotel of Vashi, it is a blend of fitness and luxury. With the personalized training programs of celebrity trainer Mickey Mehta and different workouts for everyone from personal training to master training, it is a one-stop fitness destination for all the fitness enthusiasts. Additionally, you can avail the benefits of the swimming pool as well because nothing is more relaxing than a dive in the pool after an intense workout!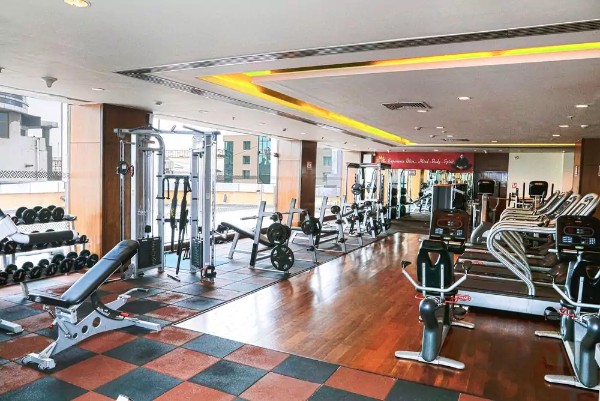 Where: Plot 39/1, 6 To 15, Sector 30A, Vashi, Navi Mumbai, Mumbai, Maharashtra 400701
7. Talwalkars Gym
Talwalkars is one of the oldest fitness chains in Mumbai and Navi Mumbai. Being one of the oldest in the business, they have been training people since 1932. Talwalkars offers a range of facilities from weight loss to weight gain and a spa to perfectly end your vigorous workout. With the best-in-class equipment and health counseling to break your false notions, you can surely count on Talwalkars to get you in the right shape! Talwalkars can be found in Kharghar as well as in Koperkhairane.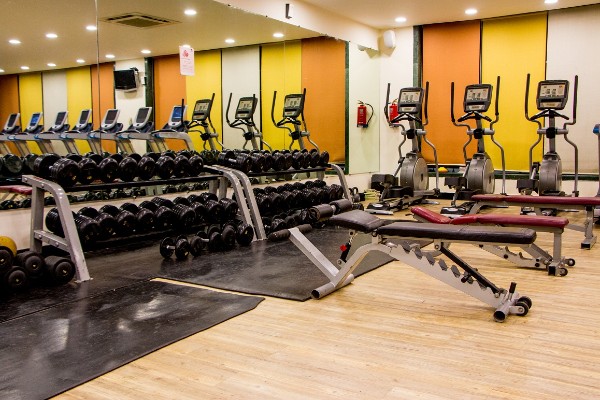 Where: 1st Floor, Kalash Vidyan Building, Bonkode, Above Dominos Pizza, Sector 11, Kopar Khairane, Navi Mumbai, Maharashtra 400709
8. Powerlab Fitness Studio
Located in New Panvel, Powerlab Fitness Studio is one of the best fitness studios around Navi Mumbai. They do not only focus on training an individual to be stronger and fitter but also to improve their mental strength. They have a gymnasium along with yoga, which is the perfect combination for a complete body workout. Apart from this, Powerlab Fitness Studio also holds annual events for people to participate, meet and find their calling. With the simple, affordable and comfortable environment, Powerlab is a must-visit gym!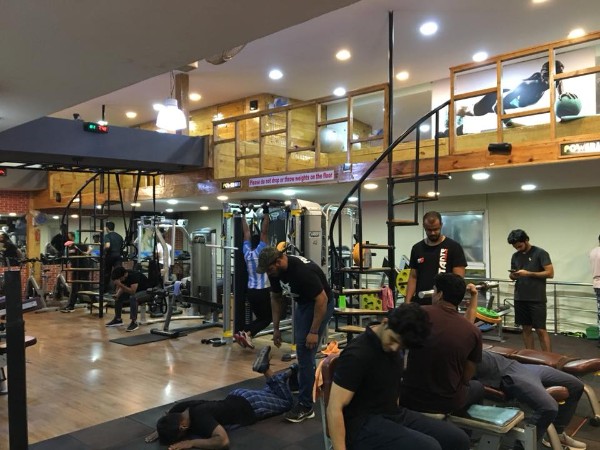 Where: 4th Floor Ravriya City Building, Sector 18, New Panvel East, Panvel, Navi Mumbai, Maharashtra 410206
With so many gyms to pick from, Navi Mumbai is surely a place for fitness enthusiasts and for anyone who aims to lead a healthier lifestyle. If you have joined any of the above gymnasiums or do know some other cooler gymnasiums in Navi Mumbai, do let us know in the comments down below! If you're in Mumbai, you can check out the best gyms in Mumbai.
Image Credits: Crossfit Myden, Just Dial, Fytnation, IFC, Machineless Workout, Hotels, Talwalkars, Powerlab Fitness Studio
Latest posts by Vibha Sharma
(see all)