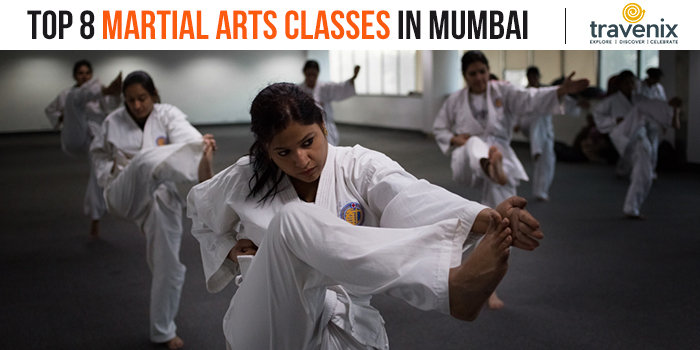 Top 8 Martial Arts Classes In Mumbai
Martial arts are not just limited to karate as is the common misconception. There are many forms of martial arts like judo, taekwondo, and kick-boxing. These art forms help in self-defense and should be mastered by one and all.
Kick 'Em!
While most martial arts in the world were limited to South East Asia, they have now spread to different parts of the world and now you can learn them too. Thankfully for us, Mumbai has some really cool martial arts class. Let's take a round of the city to find them!
1. AIJH
If you wish to learn Jeet Kune Do, you should head over to AIJH. It runs under the order of Deepak Rao, who is one of the most qualified JKD instructors in the world. AIJH started off in 2015 and since then they have taught hundreds of enthusiastic students. This is your chance to learn Bruce Lee's art of JKD!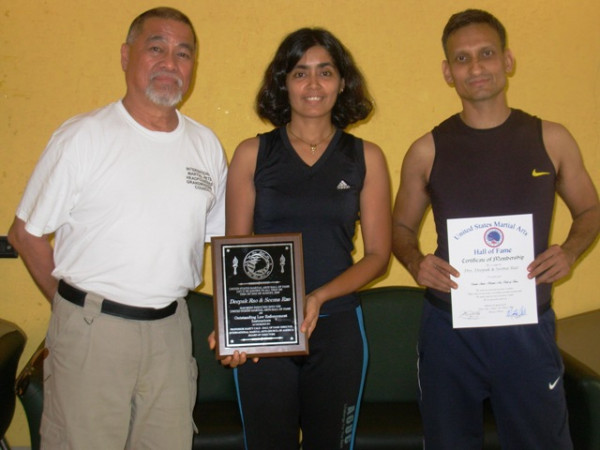 Where: Academy of Combat Fitness, Andheri West, Mumbai
2. New Kung Fu Wushu
If you're looking to learn Wushu Kung-Fu, New Kung-Fu Wushu in Mumbai is a great option. The well-qualified instructor here makes sure that you learn all the specifics of this art along with kickboxing and Tai-chi. This place gives you the opportunity to learn from the best in business.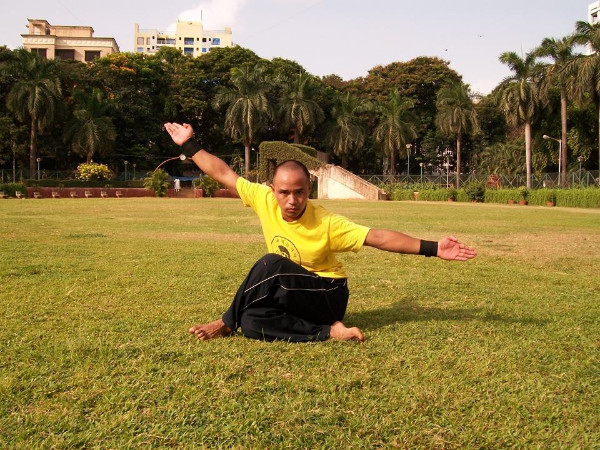 Where: Prabhat Colony, Santacruz East, Mumbai, Maharashtra 400055
3. BOUT
BOUT has everything that you can think of when you think about martial arts. Boxing, kickboxing, and Muay Thai are their specialties and you can learn the most effective ways of implementing these martial arts techniques. You don't even need to know a thing to enroll here but when you step out, you'll be no less than a pro!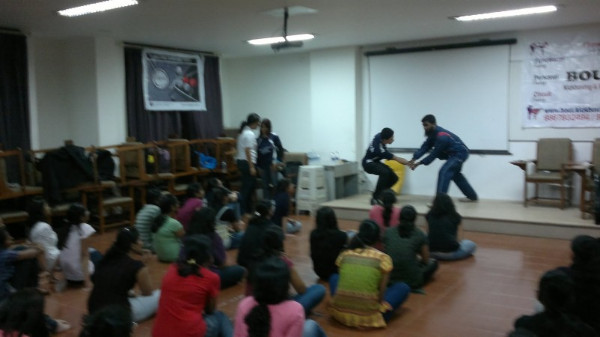 Where: Adhyatmik Kendra Hall, Yogi Nagar Association Garden, Behind Bldg D14, Opp Bldg A12, Yogi Nagar, Borivali (West), Mumbai, Maharashtra
4. Total Combat Fitness
Total Combat Fitness ensures that you have total control of your combat skills. They teach a wide variety of martial arts along with boxing and even have special boot camps where you can test and increase the resistance of your body. Corporates can opt for special corporate training for their employees while you could also choose to have personal training.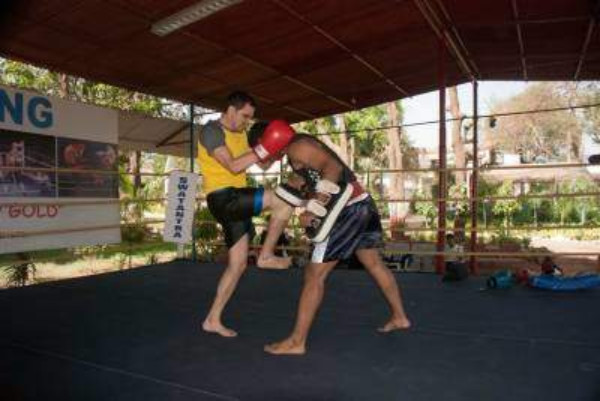 Where: Military Road, Welfare Association Garden, Marol Andheri East, Mumbai
5. Fighting Fit
Fighting Fit has 3 branches across the city where you can learn various martial arts. Their range of martial art forms includes mix martial arts (MMA), kickboxing, Jiu-Jitsu and Indian lathi. Not only do they have all their courses open for adults but even have them for children so that they can learn self-defense from a young age.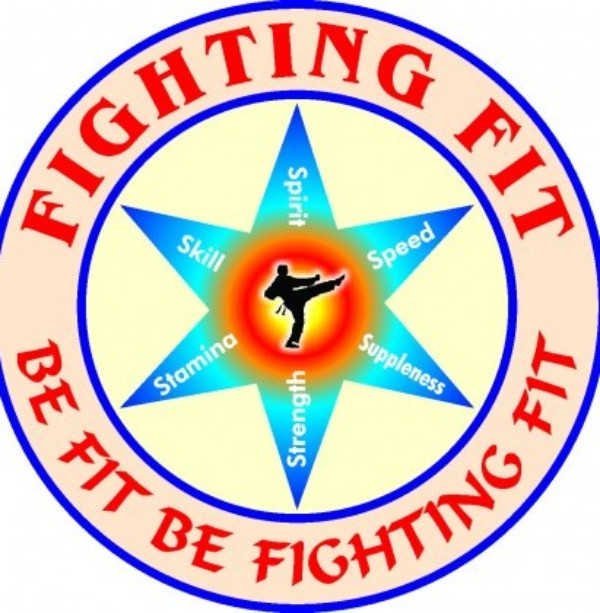 Where: Bandra, Vasai
6. Tribal Combat
Tribal Combat in Andheri and Vile Parle gives you the chance to learn ultimate combat skills. Their mixed martial arts are taught to perfection and every single student of theirs comes out as a pro. They even have CrossFit sessions that will build up your endurance and even test it.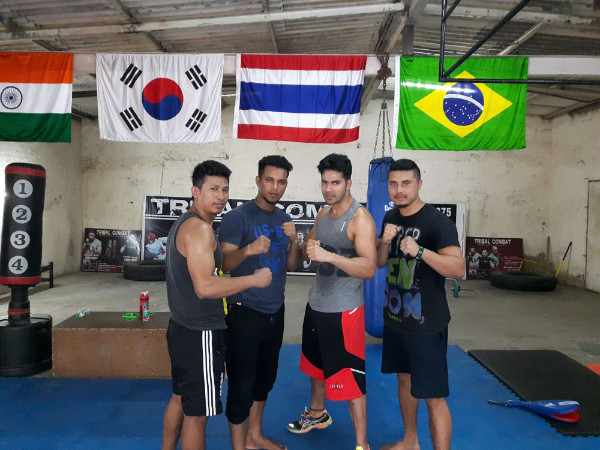 Where: Andheri, Vile Parle
7. Xtreme Fight Federation
Xtreme Fight Federation teaches a wide range of martial arts. Pro kickboxing, pro-Muaythai, pro-Taekwondo, pro-Judo, pro-Brazilian Jiu-Jitsu, pro-American Wrestling, CrossFit, and TRX are some of the martial arts that they teach to perfection at their studio in Bandra. Head over there to learn this amazing art forms.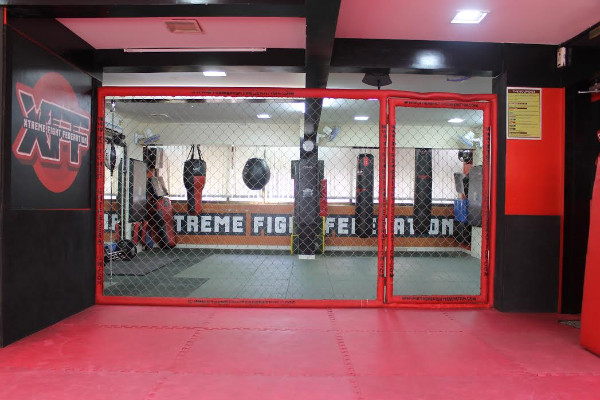 Where: 10th Floor, Makhija Royale, Bandra-Khar S.V.Road, Next to Rajasthan Hotel, Khar West, 400052
8. United Judo Academy
As the name suggests, United Judo Academy is the perfect place to learn Judo in Mumbai. They have specialized courses to teach Judo to perfection and their expert staff ensures that every student who joins them learns it to perfection. You will also receive a certificate for completing the courses here.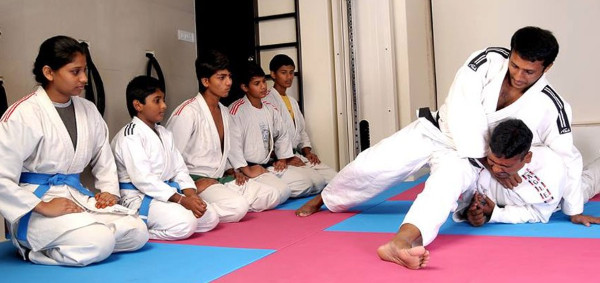 Where: Royal Sands, B/502A & 503, Behind City Mall, Shastri Nagar, Off New Link Rd, Andheri West, Phase D, Shastri Nagar, Andheri West, Mumbai
Have you learned martial arts at any of the above-mentioned locations? If so, do let us know your experiences in the comments section below. Do you know of any other cool martial arts classes in Mumbai which deserve to be on this list? Do let us know in the comments below.
Image Credits: Mumbai Martial Arts Classes, FindUrClass, Xtreme Fight Federation, JustDial, Skillzot, Schosys, New Kung Fu Wushu
Latest posts by Vibha Sharma
(see all)