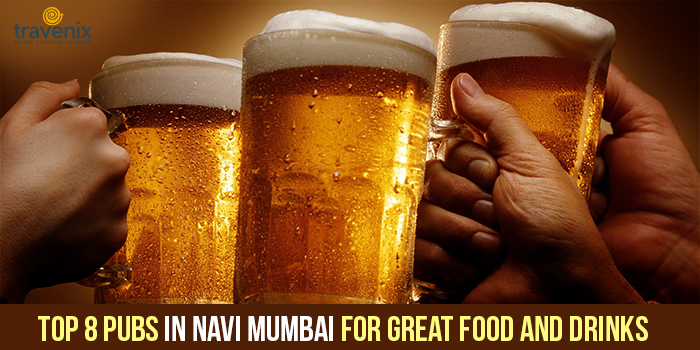 Top 8 Pubs In Navi Mumbai For Great Food And Drinks
Navi Mumbai is growing at a fast pace, developing itself and the lifestyle of Navi Mumbaikars. With people always seeking out more, Navi Mumbai does not disappoint them with the tremendous amount of pubs that have come up lately. Ranging from late night pubs to pubs that are open almost all day, Navi Mumbaikars have loads of places to head to for a pint of beer!
Navi Mumbai's got the groove!
Pubs in Navi Mumbai are breaking the misconceptions of people all around Mumbai that Navi Mumbai does not have great places to party. With pubs that have affordable alcohol and food, Navi Mumbai has surely become the go-to place for all food and alcohol lovers. Ranging from pubs that are quiet and let you enjoy your time, to ones that blast loud music to get everyone in the groove, the experience is equally amazing. Here, we list some of the finest pubs around Navi Mumbai to get your party started!
1. The Angrezi Pub
The Angrezi Pub also known as TAP, is a vintage pub that gives the ambiance of the British era. With rustic and wooden furniture, it is sure to take you back to the golden ages. More popular amongst the individuals working in offices, it is a place that has dim lights and loud music to wear off the day's stress. TAP also offers delicious North Indian and continental delicacies with a twist of their own. For a party on a strict budget, TAP is the place to go!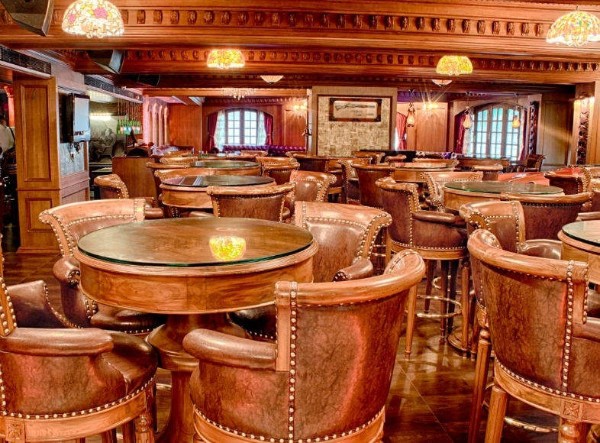 Where: 14, Hilton Towers, Palm Beach Road, Sector 11, CBD Belapur, Navi Mumbai, Maharashtra 400001
2. Tight
Contrary to its name, the Tight Pub has a seating arrangement that is comfortable but not too cramped for having a peaceful time. With soothing music and dim lights, it sets about the perfect mood for the alcohol to kick in. Tight generally does not offer great meals but does serve lip-smacking finger foods that go very well with the cocktails. Not particularly cheap, Tight does have offers on food and alcohol on most of the days. Singing can be awkward for a lot of people, but once the alcohol kicks in, the karaoke in Tight is just the thing to bring out the inner Elvis is you!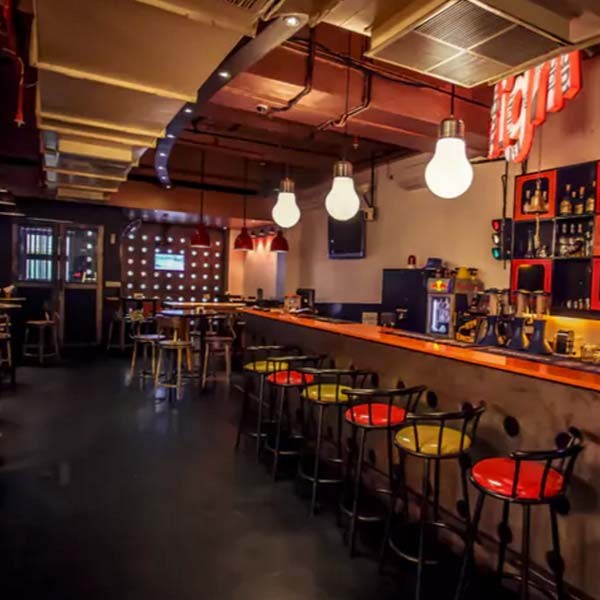 Where: F32, Inorbit Mall, Above KFC, 1st Floor, Vashi, Navi Mumbai, Maharashtra 400703
3. Royal Oak Brewery
One of the first microbreweries of Navi Mumbai, Royal Oak is a heaven for beer lovers. With a very unique bar menu, Royal Oak will spoil you with its signature beverages. Royal Oak combines two of the most important elements required to survive in this fast-paced world, Chai and Beer. We all love our chai in the cute cutting glasses, which is the concept taken by Royal Oak, where they allow you to taste up to 6 beer samples in those cute cutting glasses before placing your order! Now, what more could one ask for? With a budget that's pocket-friendly, food that's delicious and a happy-feel ambiance, Royal Oak is a must visit for some late night fun!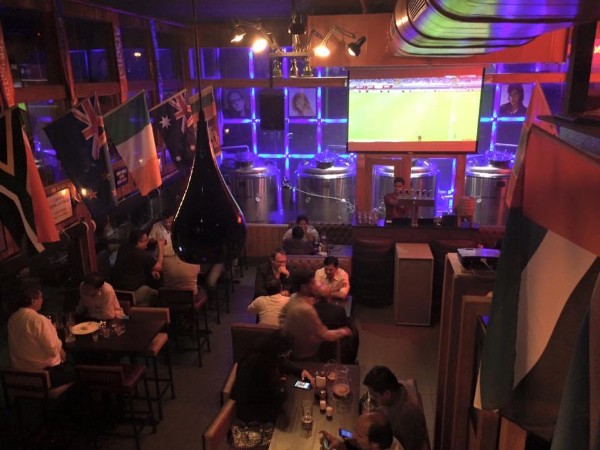 Where: Satra Plaza, Sector 19, Palm Beach Road, Vashi, Navi Mumbai, 400703
4. Rockville
Rockville is a gastro-pub for the ones living the high-life. It has split personalities where it is corporate lounge by afternoon, and pub by the evening. It is not only preferred by individuals but also by families due to the different ambiances offered in three different seating places of the pub. The food is great that blends well with the alcohol and the live performances by upcoming bands and DJ's. The cherry on top is the karaoke that is offered by Rockville to sing your stress out! With visits by people like Tanmay Bhat, Shankar Mahadevan and a lot more, Rockville is not a pub to be underestimated!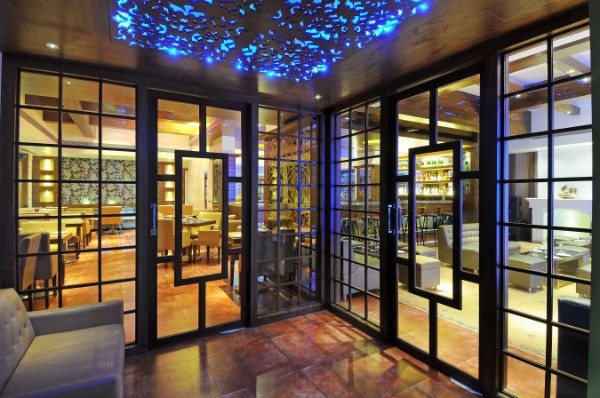 Where: Pub street, Sector-15, CBD Belapur, Navi Mumbai, Maharashtra 400614
5. Overtime Sports Bar & Grill
A few things that a lot of people are enthusiastic and crazy about are food, alcohol, and sports. Overtime Sports Bar ends this search of every Navi Mumbaikar by bringing food, alcohol, and sports together. It brings together people of similar interest during the screening of various live sports. Not only a heaven for alcohol lovers, Overtime Sports Bar also has a menu that attracts non-alcoholics. With a rustic interior, delicious menu and lively bar, Overtime Sports Bar combines sports, food, and drinks with utmost perfection. With offers that are pocket-friendly, it is not a place to miss, especially during the World Cup!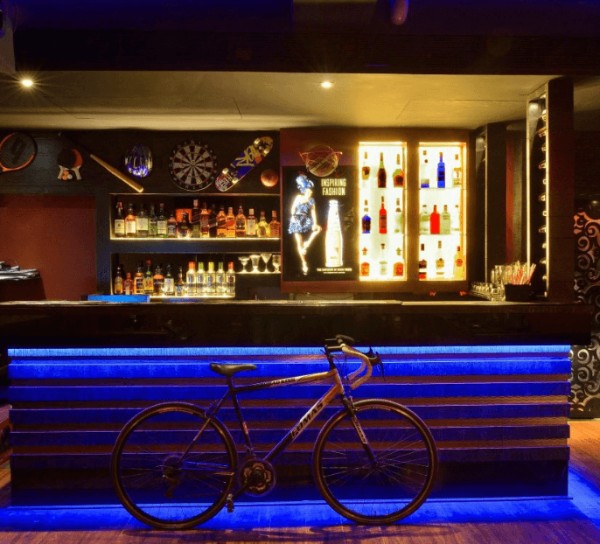 Where: Vindhya Complex, 1, Sector 11, CBD-Belapur, Navi Mumbai, 400614
6. Rude Lounge
Rude is one of the oldest pubs in Navi Mumbai, and over time it has got nothing but better! One of the first pubs to host 'Special Ladies' Night', it is one of the most sought-after pubs in Navi Mumbai. The only gripe about this place is the small space that is offered but this is compensated by live band performances, radical music tracks by the in-house DJ and free shots on occasions! Packed with wicked wooden interiors and mood changing ambiance, Rude truly lives up to its tagline, 'Spoil your bad mood'!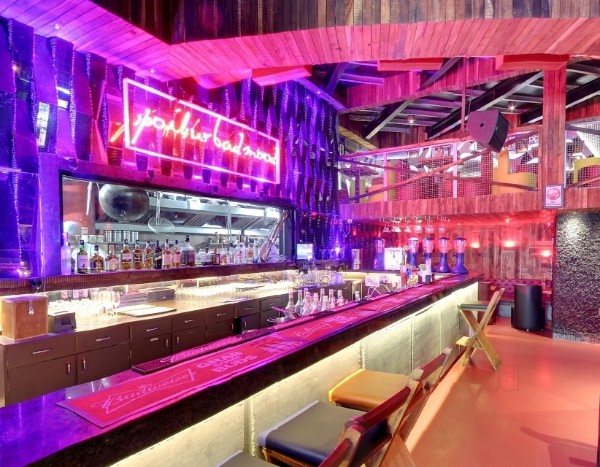 Where: Plot No. 52, Arenja Plaza, Palm Beach Rd, Sector 15, CBD, Belapur, Navi Mumbai, Maharashtra 400614
7. British Brewing Company
One of the most reputed and famous pubs in London has a massive pub in Navi Mumbai. Known for its brewed beer and hospitality, BBC is one fancy pub to go! One can either choose to sit in beer barrel booths instead of tables or out in the open enjoying the fresh air with music that makes one feel alive. Deciding what to eat and drink can be a pain sometimes but BBC offers fixed price lunch to solve this problem. And taking the fanciness to another level yet again, BBC lets you choose and order from an iPad instead of calling out the waiter! We guess the British still rule us in terms of Beer!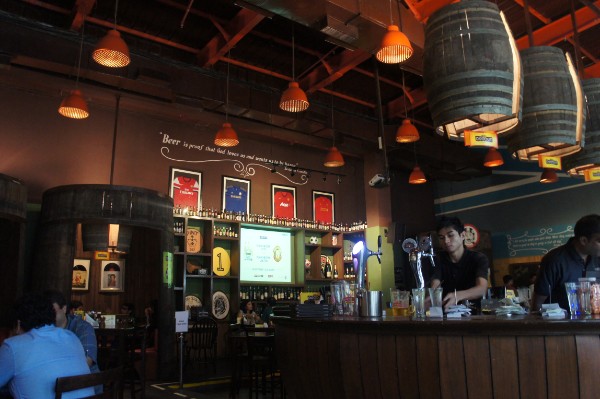 Where: 2nd floor, Inorbit Mall, Palm Beach Rd, Sector 30A, Vashi, Navi Mumbai, Maharashtra 400703
8. The Jumping Frog
The Jumping Frog is relatively a new pub amongst the other pubs but has quickly made a reputation for itself. Not exactly a pub, The Jumping Frog has an unmatchable ambiance due to its huge space, soothing music and retro interiors. You can sit outside till late in the night and enjoy some freshly brewed beer and other signature cocktails here! The icing on the cake is the lavish bar that cannot be missed. The Jumping Frog does not lag behind in the food department either. From perfectly salted fries to fresh oven baked pizzas, it will surely bring you back for more! With offers on alcohol and food such as BOGO, the experience just gets better!
Where: Mahavir Icon, Sector 15, CBD Belapur, Navi Mumbai, Maharashtra 400614
New pubs in Navi Mumbai can always be seen coming up, and we're sure that these aren't the only pubs in Navi Mumbai that pull us out from our routine lives. Do share your experience with us once you visit these pubs along with your favorite drink to slurp on in the comments down below!
Image Credits: Dineout, Inorbit Malls, The Crafty Trail, Zomato, JustDial, Being Bhookad, Fashionable Foods
Latest posts by Vibha Sharma
(see all)