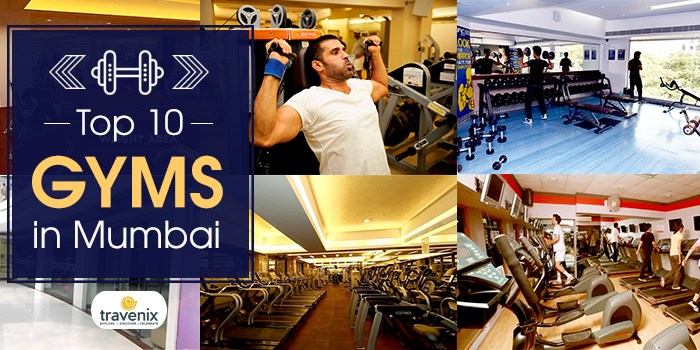 Top 10 Gyms in Mumbai – Luxurious with Best Facilities
In a vast city like  Mumbai, places to visit are plenty. But for those residents who are health conscious, there are these exercising heavens called gyms. With today's fast paced life, taking care of one's health is a major concern for all, and these places are where you can unwind and get fit at the same time!
Be the Fit Indian!
Many look forward to gyms to reduce their excess fat while others look to gain muscle and go for weight training. Every single activity here requires good equipment and trainers to back you up. Mumbai has some of the finest gymnasiums of India and we've listed them here for you to make choosing easier.
1. Qi Gym
Located near the bustling Churchgate station, Qi is one of the most sought after gyms in Mumbai with over 45 cardio units in-house. With a 'no personal trainer' policy, they have 25 trainers available for all the members. The trainers are experts with American College of Sports Medicine certification, and this should be all the motivation you need to head off here!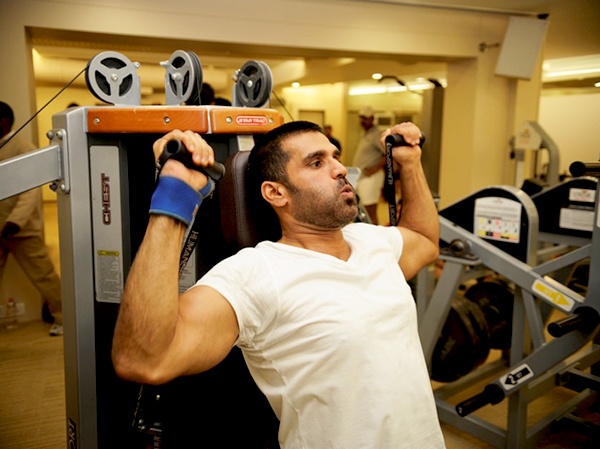 Location: 1st Floor Eros Building, JT Road, West Wing, Churchgate, Mumbai
2. Five Fitness
Situated in the posh locality of Cuffe Parade, this place is a great choice for all fitness enthusiasts. With some of the finest facilities to improve performances of individuals on a day to day basis and counselling sessions to break myths and misconceptions, they are one of the best in the city with two other branches in Kandivali and Juhu.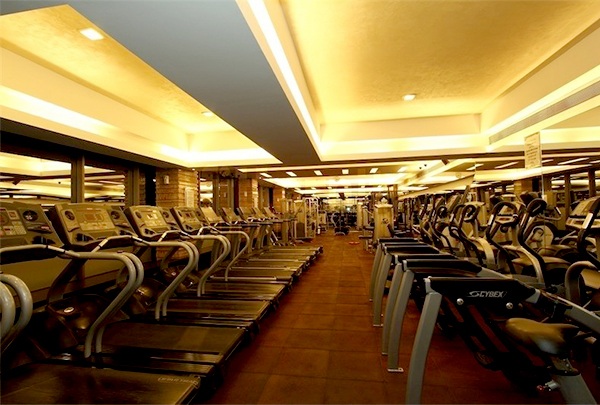 Location: DSK Tower Compound, Opp. Taj President, Captain Prakash Pethe Marg, Cuffe Parade, Mumbai
3. Gold's Gym
This is one of the most well-known gym chains in the world and is the largest as well. With over 15 years' presence in Mumbai and five branches across the city, you have the opportunity to train on some of the best equipment available out there with world-class mentoring. This is the place that the world trusts its fitness on, and so should you.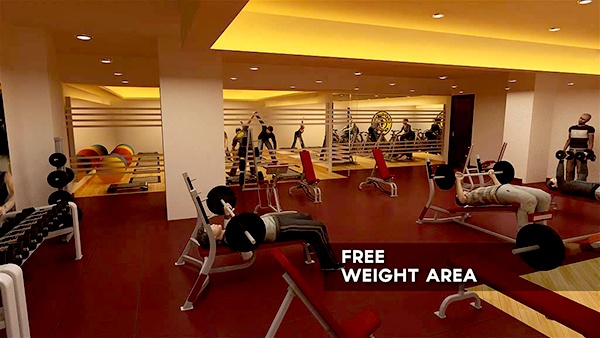 Location: Santacruz, Lokhandwala, Bandra West, Goregaon East, Powai
4. I Think Fitness
With some of the most high-end equipment in the city, I Think Fitness makes you want to think about your fitness by offering customized approach to overall health, body building and more. It is truly THE place to head to for accomplishing all your fitness goals.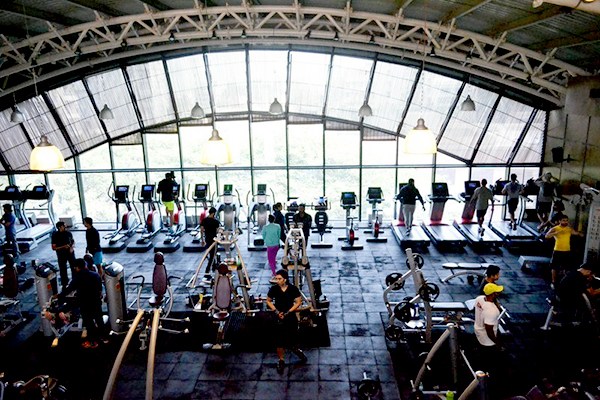 Location: 4th Floor, St. Paul Media Complex, 24th Turner Road, Opp. Duruelo Convent School, Mumbai
5. One Fitness Hub and Spa
Located in Powai, this spa is open 24*7 and we couldn't be happier! With some of the best health, fitness and beauty facilities all under one roof, you can exercise, relax and get spa treatments here.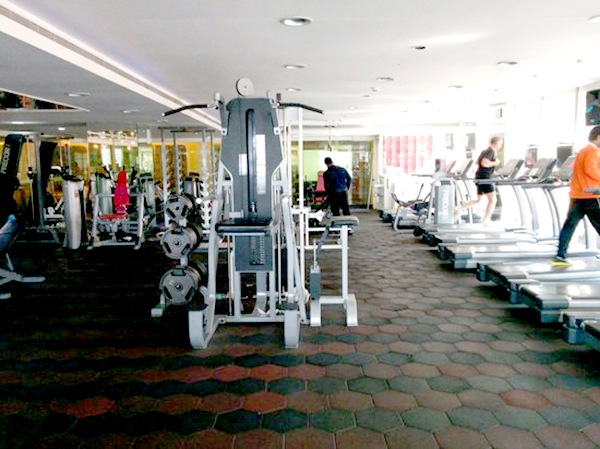 Location: 3rd Floor, Link House Building, New Link Rd, Mindspace, Malad West, Mumbai
6. Fitness First
With two branches in the city, Fitness First puts your health as their first goal too. It is an ideal place for everyone ranging from beginners to gym freaks. With a dynamic range of equipment and trained professionals for personal training and nutrition counseling, you are assured that your health will be taken care of.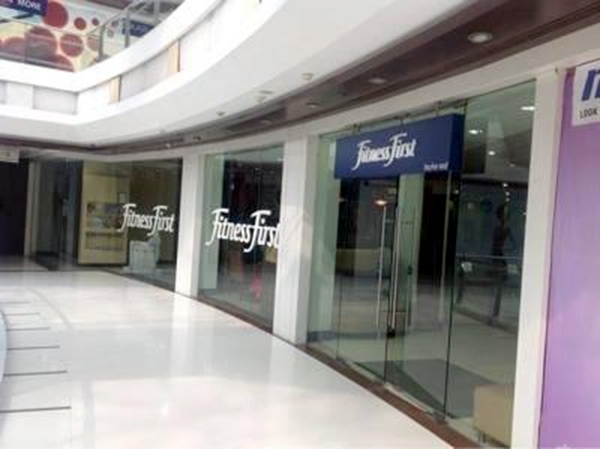 Location: Bandra Kurla Complex, Oshiwara
7. Waves Gym
Waves Gym provides the latest fitness equipment with internationally certified personal trainers. Proper assistance is provided at every stage and a customized workout and nutrition chart is made for you. It is also the only gym to have a wireless platform – FitLinxx, which records your workouts in real time.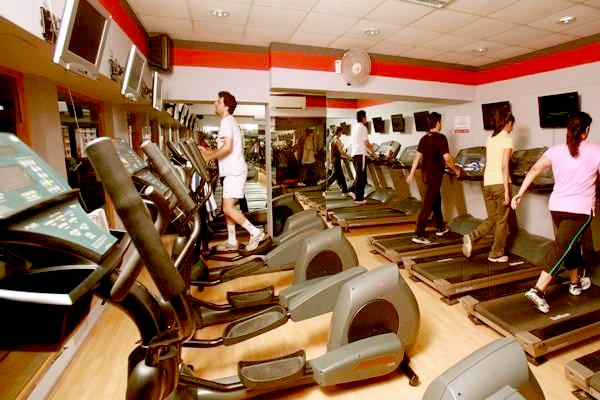 Location:  5th Floor, Morya Estate, New Link Road, Opp. Infiniti Mall, Andheri West, Mumbai
8. Your Fitness Club
This is a gym with a twist. You get to train in Mixed Martial Arts, Zumba and Yoga from certified trainers and reach your goals. They also provide weekly nutrition counselling services, thus helping you eat healthy along with the exercise. With a presence all across the city, you can be sure that your favorite place is just at stone's throw.

Location: Mumbai Central, Opera House, Tardeo, Sion, Borivali, Kandivali
9. The Springtime Club
The Springtime Club provides a wide range of fitness programs with well-experienced trainers who can mentor you and help you achieve your personal health goals. With some of the finest equipment, the coolest ambience and enthusiastic staff to assist you, you will always remain motivated here.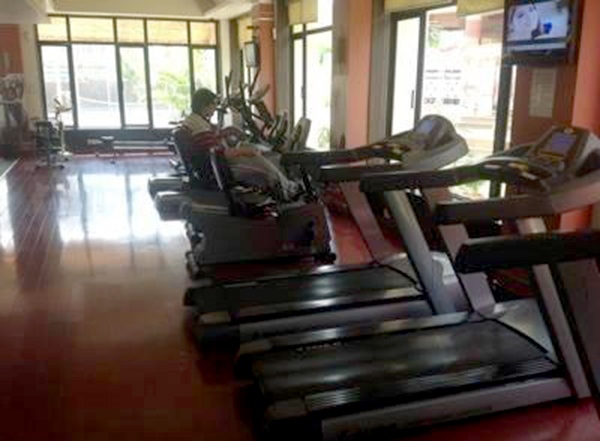 Location: Khadakpada, Kalyan, Thane
10. Nitro Bespoke Fitness
This is the place to take your health goals to the next level. While this gym focuses on helping you achieve your goals, you also end up with a sculpted body in the best way possible. Well experienced trainers who monitor your fitness regime and maintain your diet ensure that you remain fit.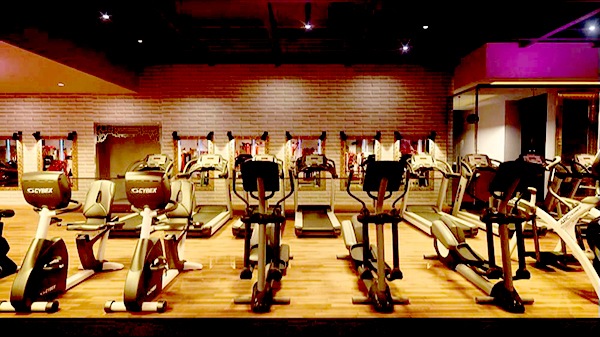 Location: Skybay Hubtown, Skybay Hubtown, Breach Candy, Mumbai
With so many amazing centers to help you get fitter, you are assured of a healthier life when training at one of these places. If you have joined any of the above places or do know some other cool gymnasiums in Mumbai, do let us know in the comments below!
Image Credits: Just Dial, Fitternity, YouTube, TripAdvisor, Qi Gym.
Latest posts by Vibha Sharma
(see all)